02-24-2023, 03:05 PM
New 400bhp Spartan arrives in the UK as a road-legal racer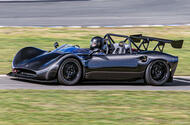 Depending on options, the Spartan can weigh as little as 670kg
Open-top track-day special from Sydney makes its UK debut after decade-long development
An all-new, open-top track-day car has arrived in the UK for the first time after more than a decade of development in Australia – and it's road legal.
Known simply as Spartan, lightness and simplicity are at the heart of the car. The carbonfibre body, so strikingly redolent of Can-Am racers of the late 1960s, weighs less than 20kg.
It cloaks a tubular steel spaceframe claimed to exceed current FIA safety regulations, with double-wishbone suspension controlled by pre-programmable semi-active TracTive dampers at each end. Altogether, and depending on options, a Spartan can weigh as little as 670kg.
While fundamentally uncompromising in concept, in the UK the car will be road-legal, and offers a degree of configurability. Honda's K24 four-cylinder engine is mid-mounted transversely and makes 275bhp in naturally aspirated form but can be fitted with a Rotrex centrifugal supercharger that takes output to '400bhp-plus'.
It is paired with a six-speed manual gearbox also sourced from Honda, though a six-speed sequential gearbox by Quaife can be fitted for the full motorsport experience. The Spartan even offers a choice of brakes, and all cars will come equipped with Tillett carbonfibre bucket seats and six-point harnesses.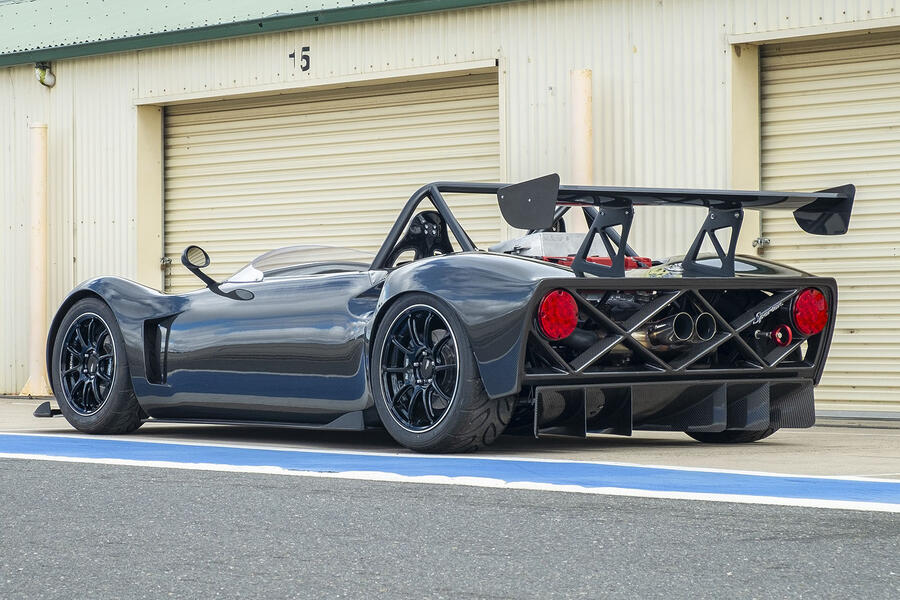 Fitted with semi-slick tyres, the Spartan is claimed to reach 62mph in just 2.5sec in 700kg supercharged guise, with the naturally aspirated car taking 3.3sec. Top speed is more than 155mph, at which point the car is said to make nearly 470kg of downforce thanks to its front splitter, rear diffuser and sizeable wing, all of which have been developed with the help of CFD. 
Moreover, with adjustable front ride height, five settings for the rear wing's angle of attack and a Gurney flap whose orientation can be tweaked, it's possible to manipulate the car's aerodynamic balance, on account of track layout, weather and handling preferences.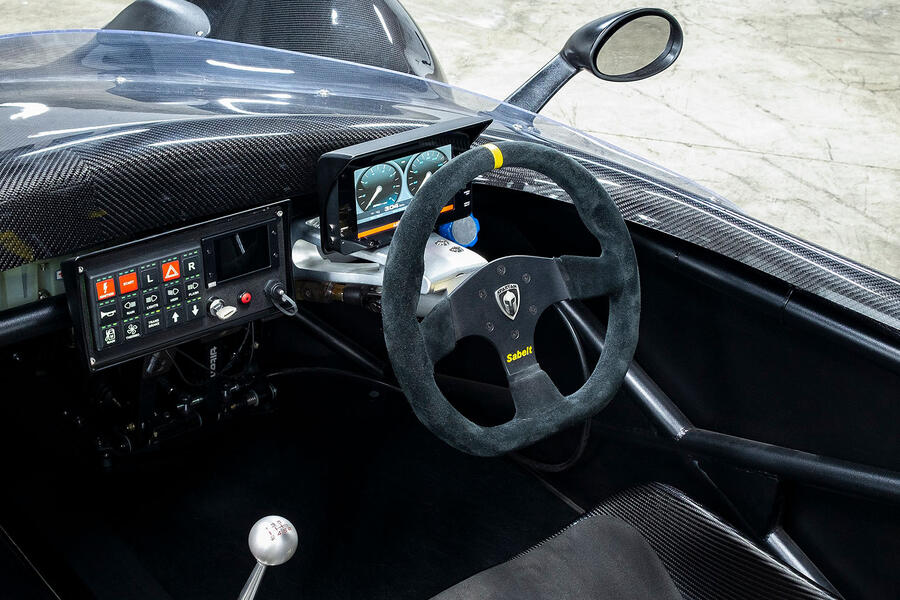 Elsewhere, the driving position is interchangeable, the pedal box and steering column able to be shifted to either side of the car in 30 minutes or so. The body can also be had in fibreglass.
With relatively low running costs claimed in relation to the outright speed and specialist nature of the Spartan, prices start at £126,000, with Surrey-based Le Mans Coupes being the sole UK importer. 
That makes the Spartan considerably more attainable than blue-blooded specials such as the Dallara Stradale, if also a touch more expensive than the likes of the 360bhp Radical Rapture. A production series of 300 cars is planned.
https://www.autocar.co.uk/car-news/new-c...egal-racer