04-22-2023, 06:06 AM
New HiPhi Y makes debut at Shanghai motor show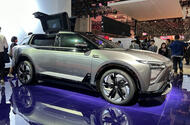 Presented for the first time at Shanghai, the Y is HiPhi's third production car
Chinese EV firm's mid-step SUV will come with a range of around 500 miles and up to 331bhp
Chinese premium EV brand HiPhi has handed its new Y crossover a debut at the Shanghai motor show.
HiPhi's third production model will be its second to go on sale in Europe, following the arrival of the larger HiPhi X SUV later this year. 
Expected to open new avenues for the Shanghai-based company, it will target a lower price point and higher sales volumes than the X, while serving as the flagbearer for the four-year-old firm's expansion into Europe.
The first cars will be sold in a left-hand-drive configuration before right-hookers make their way into the UK. 
Read our full Shanghai motor show report here
Autocar understands the Y will have a focus on usability, with a range of around 500 miles on a single charge, based on China's light-duty vehicle test cycle. 
Measuring 4938mm long, 1958mm wide and 1658mm tall, the Y is slightly larger than the Tesla Model Y.
It's powered by a 115kWh battery, with the option of a smaller 76.6kWh unit. HiPhi hasn't revealed the model's full specification level but revealed that top-rung models will feature up to 331bhp.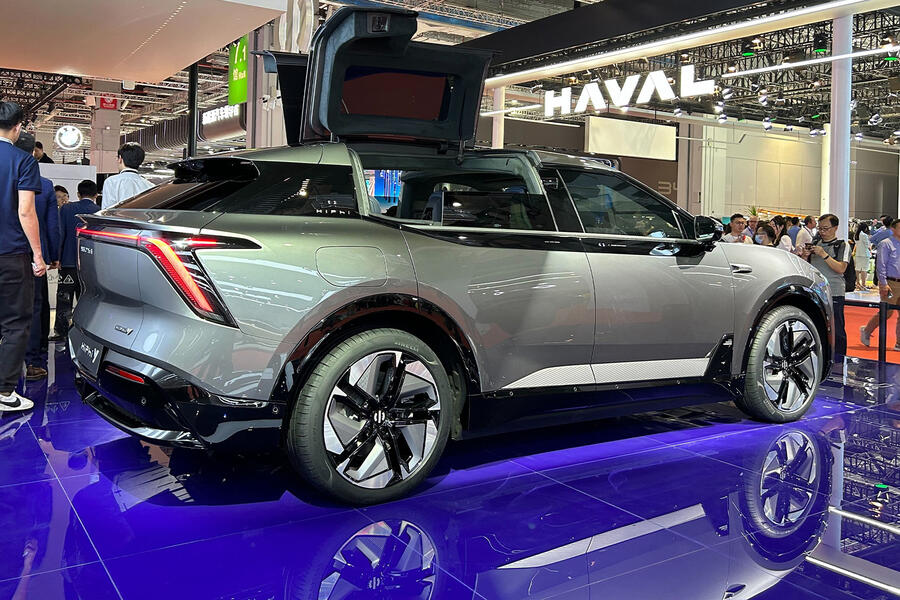 The Y is HiPhi's first model to feature a set of rear gullwing doors, which rounds off a sleek design. It's also equipped with a front light bar, Y-shaped tail-lights and a unique alloy wheel design. 
Pricing also hasn't been detailed yet, but it's expected the Y will be cheaper than the £75,000 X and Z grand tourer. First orders are expected to be taken by the end of the year.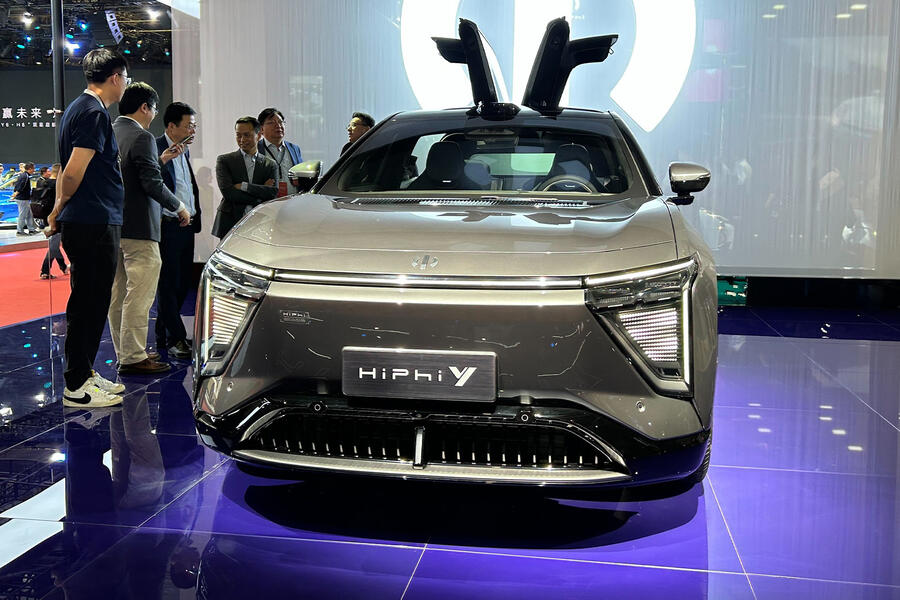 Like the Y, the X will be offered with a large battery measuring 97kWh in usable capacity, with a range of up to 403 miles (CLTC). With a dual-motor set-up, it produces 528bhp and accelerates from 0-62mph in a supercar-baiting 3.9sec. 
It's likely the Y will feature similar levels of technology to the X, with a 17-speaker audio system, a 19.9in touchscreen infotainment system and an internal fragrance system.
HiPhi previously said the Y would "deliver a very competitive level of premiumness". 
https://www.autocar.co.uk/car-news/new-c...motor-show