04-12-2023, 10:53 AM
New Mercedes-Benz E-Class to be unveiled on 25 April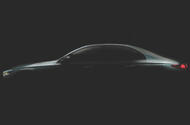 All versions of the next-generation E-Class will be powered by a hybrid powertrain
Latest version of the executive saloon will emphasise new technologies, including on-board artificial intelligence
The next-generation Mercedes-Benz E-Class will be revealed on 25 April, the firm has confirmed today.
Marketed as a segment leader for new technologies, the new E-Class will receive an upmarket interior in line with that of its electric sibling, the EQE. Officially detailed in February, this new interior is available with the dashboard-spanning MBUX Superscreen as an optional extra.
Effectively two screens – one mounted centrally and one on the offside – under one sheet of glass, the Superscreen includes functionality that allows passengers to watch films on the go. Meanwhile, a sensor monitors the driver's attention and disables the passenger screen if the driver is distracted by it.
Another new development is an optional driver-facing camera that (when stationary) can be used on one of the various third-party apps downloadable to the MBUX operating system, including TikTok and Zoom.
The latest version of MBUX also includes artificial intelligence, which learns the driver's routine and pre-empts their needs – for example, automatically warming the seat when the temperature drops, or winding down the window at the entrance to a frequented car park.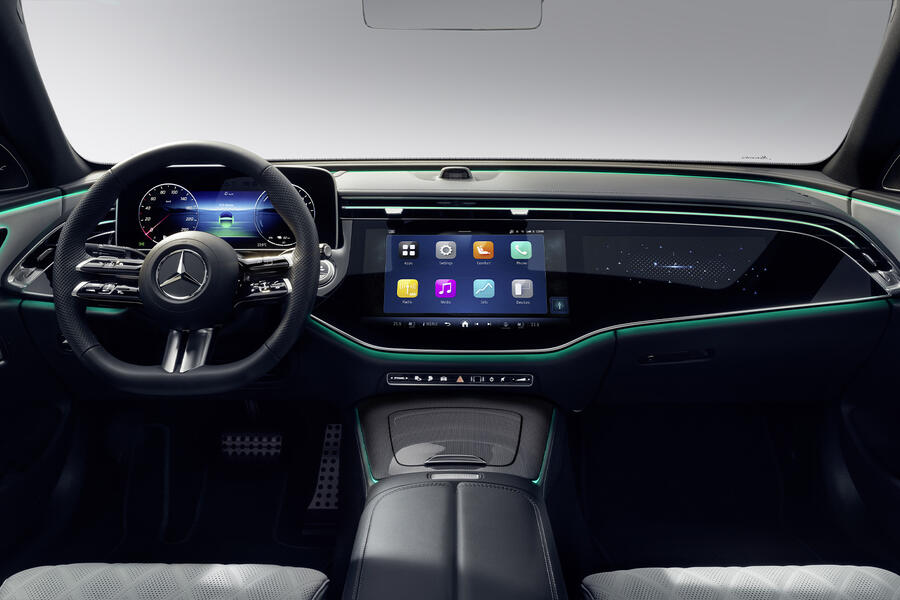 The E-Class also receives a digital instrument display and an optional head-up display, said to have a wider field of view than previous iterations.
The technological assault extends to the underpinnings of the new E-Class, despite it being one of the final models based on Mercedes' MRA platform. 
All versions of the upcoming E-Class will be driven by a hybrid powertrain, with a choice of four or six cylinders. The model's existing M254 four-cylinder petrol and OM654 four-cylinder diesel units will be offered exclusively with an integrated starter-generator and 48V electrical system as well as changes to their exhaust system that allow them to meet EU7 emission regulations.
The turbocharged 2.9-litre in-line six-cylinder M256 petrol and turbocharged 3.0-litre in-line six-cylinder OM656 diesel units are planned to receive similar upgrades and will be offered with both mild-hybrid and plug-in hybrid functionality with up to 435bhp and 330bhp respectively.
Meanwhile, plug-in hybrid versions are set to receive a 28.6kWh battery, the same unit used by the Mercedes S580e, to give them an electric range of over 62 miles.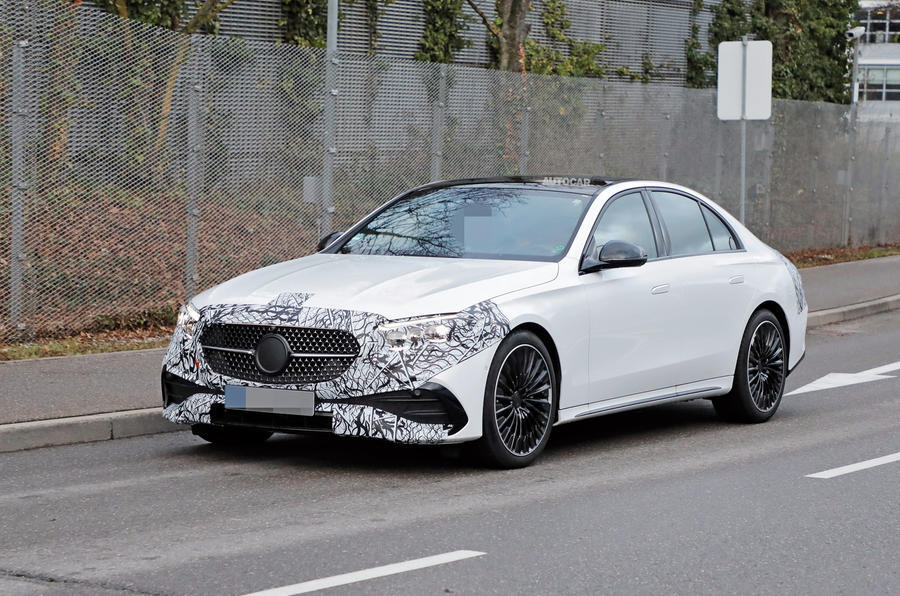 Each engine will be mated to a nine-speed torque-converter automatic gearbox, with lower-end models featuring rear-wheel drive. Mercedes-Benz's 4Matic four-wheel drive system will appear on more powerful models, including those tuned by AMG.
For 2024, the E-Class draws design inspiration from the latest, more premium Mercedes S-Class. Its front end is more pronounced, with more angular lines and a large chrome grille. The rear, meanwhile, is sleeker and described as a mix between the new S-Class and C-Class. 
Alongside the saloon model, Mercedes is also planning to launch successors to the E-Class Estate and E-Class All Terrain in 2024. It will also be joined by a Mercedes-AMG E53 sports saloon variant, which will be differentiated by its bespoke grille, bigger brakes and sports exhaust.
The E-Class Coupé and Cabriolet will no longer be represented by the long-standing moniker, instead coming under the 'CLE' umbrella.
Read more: All-new Mercedes-AMG CLE 63 shows off sleek design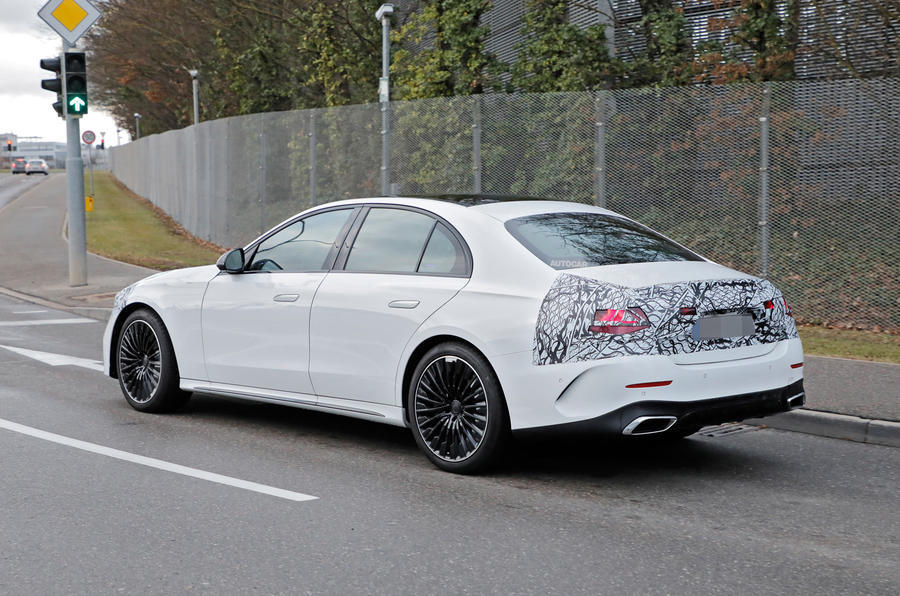 Updates to the model's chassis include modified double-wishbone front and multi-link rear suspension, while the E-Class will also be offered with optional air suspension and, for the first time on the E-Class, a rear-wheel steering system offering up to 10deg of steering at the rear.
Mercedes-Benz is determined to once again make the new E-Class the safest car in its class. As well as adopting all the various driving assistant systems from the larger S-Class, the sixth-generation model is set to support level three autonomous driving functionality with lidar-based sensors.
Pricing for the new model is expected to start around £60,000, sandwiching it between the new C-Class (from £45,165) and S-Class (£86,260). This also places it below the EQE, which is priced from £74,345.
Additional reporting by Charlie Martin
https://www.autocar.co.uk/car-news/new-c...d-25-april