01-05-2023, 07:28 AM
New Toyota C-HR to keep radical concept's look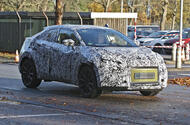 The new Toyota C-HR will introduce a plug-in hybrid powertrain option – a first for the crossover
Prototype for reborn crossover hits the road ahead of expected launch in late 2023
The next-generation Toyota C-HR is primed to take on the likes of the Kia Niro, moving upmarket by adding a plug-in hybrid powertrain to its ranks, and new images look to show the final production version. 
Due on sale by 2024, the Mk2 C-HR will be a close sibling to the new Toyota Prius, underpinned by the same TNGA platform and offered with the same mix of parallel-hybrid and plug-in hybrid powertrains.
The latter will be a variation of the Prius's PHEV set-up, pairing a 147bhp 2.0-litre four-cylinder petrol engine with a 158bhp electric motor on the front axle for a combined 221bhp. That's a 40bhp boost over the current (2.0-litre parallel-hybrid) C-HR.
Should the C-HR also borrow the Prius's 13.6kWh battery (a likelihood to exploit economies of scale and cut costs),  a 50-mile electric-only range may be within reach.
The parallel-hybrid powertrain will be an uprated variant of the 2.0-litre which features in the current C-HR, expected to boost economy above 50mpg and provide a small power uplift to 191bhp.
Alongside the technical reinvention, the C-HR will be restyled with a focus on the new-look 'Hammerhead' front-end design being rolled out across the line-up to give Toyota cars a common identity.
Camouflage hides just how closely related to the concept the production car will be, but clearly the distinctive C-shaped headlights and wraparound rear light bar will make it through to showrooms.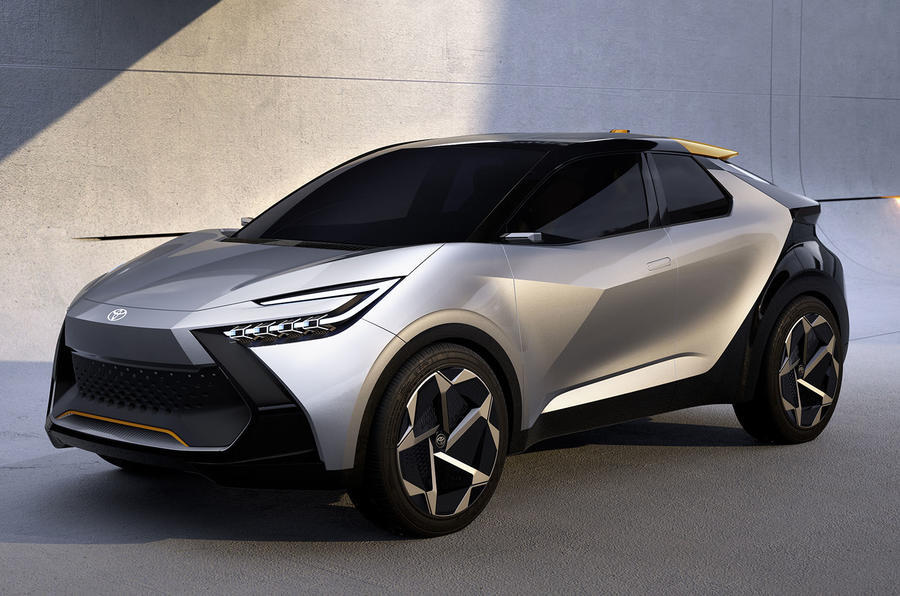 Product manager Andrea Carlucci told Autocar that, in restyling the C-HR, the team focused on ensuring it was "still bold, still perhaps polarising". 
The C-HR may also gain a battery-electric variant, placing it directly in competition with the triple-powertrain Niro. Autocar's spy photographer claimed this test car is a pure-EV proposition, suggesting Toyota's Small SU EV concept from 2021 – itself almost identical to the more recent C-HR concept – is nearing fruition. 
Toyota hasn't confirmed whether an electric C-HR is in the works and wasn't available to comment on these latest images, but the fundamental similarities between the C-HR's TNGA platform and the EV-only E-TNGA architecture mean it would no doubt be a technical feasibility. 
An electric version of the C-HR would be positioned below a larger electric coupé-SUV, known at concept stage as the bZ Compact Crossover concept, which will itself sit underneath today's bZ4X in an expanded Toyota SUV line-up. 
In line with similarly sized EV rivals, an electric C-HR equivalent would likely be significantly more expensive than the parallel-hybrid and plug-in hybrid variants, commanding a start price of roughly £40,000.
https://www.autocar.co.uk/car-news/new-c...0%99s-look