05-07-2022, 03:41 PM
New car prices rise by 6.6% since January 2021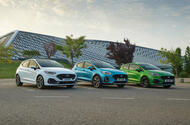 Ford is no longer selling the three-door Fiesta
Analysis of what's behind the huge increases in the costs of new cars, as the average price hits £40k-plus
New car prices have climbed 6.6% since the start of 2021 to an average of £42,054 across all brands, new data from What Car? shows. However, car buyers are experiencing far higher cost hikes due to the sharp reduction of discounts.
A combination of production slowdowns due to parts shortages, the move to electrification, and a hefty increase in raw material costs have all forced car makers to increase prices in the past few months, hurting buyers looking to replace older cars.
However, some brands – including BMW, Dacia, Land Rover, Nissan and Suzuki – have seen average prices climb much higher than the 6.6% average, What Car? data shows. Meanwhile, monthly costs for some customers have as much as doubled as financial support from car makers disappears.
The price crunch, along with car makers' profit-maximising strategy to steer supply of in-demand parts to more profitable models, is gutting the cheaper end of the market, reducing the choice for those looking at more affordable cars.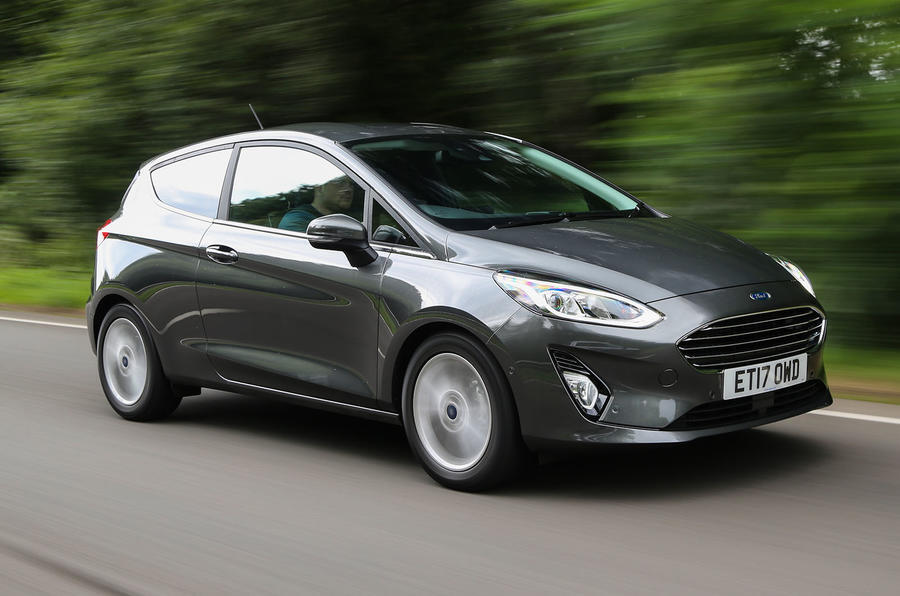 For example, Ford has announced it will stop building the three-door Fiesta from the summer, leaving the five-door model only. The absence of the cheaper model further pushes up prices for a car that was once the UK's best-seller. Back in 2018, the cheapest Fiesta was the Style at £13,965. Now the supermini, Ford's cheapest model after it axed the Ka+ city car and brings production of the EcoSport small SUV to a close, starts at £17,905.
For Autocar Business webinars and podcasts, visit Autocar Business Live
Dacia, meanwhile, made a big splash in 2020 when it launched the new Sandero at £7995. But in October, Dacia axed the cheapest Access trim, pushing the base price nearer £10,000. Now the car starts at £11,495, meaning its base price has climbed 44% in under two years.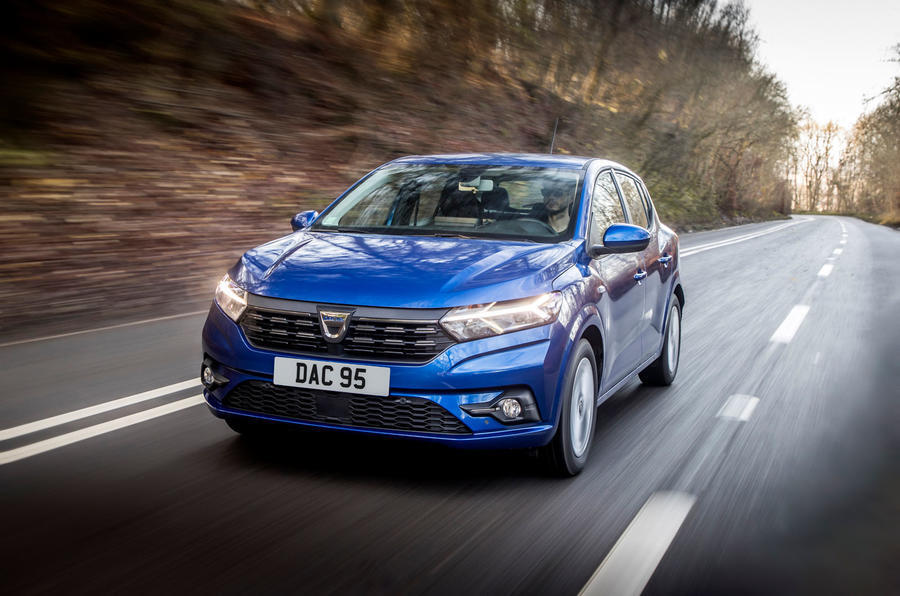 Dacia has raised prices three times this year alone, Xavier Martinet, head of sales and marketing for Dacia, said during a Renault earnings call. Despite this, Martinet said he had seen "no significant impact on order trend", due to renewed interest in the brand from customers priced out of traditional mainstream brands.
"Having an everyday low-price brand in the portfolio is clearly becoming even more an asset for us than it has been in the past," Thierry Pieton, chief financial officer for Dacia owner Renault, said during the presentation.
Renault has seen a "significant" increase in raw material costs, particularly steel, which represents half its raw material spend, Pieton said.
Like many other car makers, Renault is adopting a strategy where "raw material and input cost increases will be covered by productivity and pricing," Pieton said. In other words, it will drive down the costs of making the vehicles while also increasing pricing, not just on individual models but also by moving out of its traditional small car specialism into bigger, more profitable cars. "The margin is double on C-segment [compared to] B-segment," Pieton said.
This is a trend visible across the industry as auto makers axe small cars, starting with city cars (home to a long list of axed models) and moving to superminis.
The reason Dacia's pricing increases are more visible than other brands' is due to their lack of discounting. Tesla is another one who doesn't discount, leaving it unable to hide price increases by ending the cash rebates common to nearly every other car maker and their dealers.
Tesla claims it is increasing prices to anticipate higher raw material costs, including those for the batteries, further into the year. "It may seem like we're being unreasonable about increasing the prices of our vehicles, given that we had record profitability this quarter, but the wait list for our vehicles is quite long," Tesla CEO Elon Musk said in the Q1 earnings call in April. "So, that's why we have the price increases today because the car ordered today will arrive, in some cases, a year from now."
Tesla isn't alone in making money off the price rises. The Volkswagen Group had such a good year last year that CEO Herbert Diess was paid a whopping €5.3 million (£4.5m) performance-related bonus after the group posted a 451% increase in profits for 2021.
Of those car makers long known for their discounting tactics to boost sales, many are now showing lower average price increases. Seat's prices have climbed only 1.5%, Citroën's by 1.7% and Ford's by 2.8%. Removing discounts has the happy side-effect for them of masking price rises.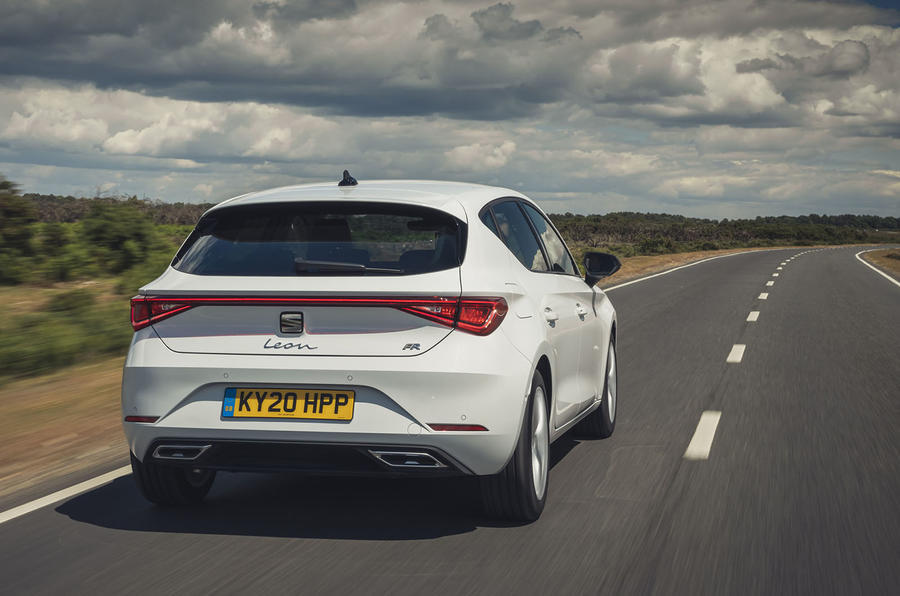 Slashing discounts is industry-wide. In April, the average What Car? cash Target Price discount fell to its lowest ever level, at £1522 per car, half what it was at the same period 12 months ago.
While the overall effect of dumping discounting might only show up a little on list prices, it'll show up a lot on finance deals. Some are trying to mask it, for example, by extending the average lease/PCP period from two or three years to four, which means monthly payments don't rise by quite so much. But some increases are so sizeable that it's impossible to achieve.
When Rich Henson, an energy trader living in south-west London, went back to Renault earlier this year to replace his leased family Zoe, he found the deal that cost him £7000 over two years had now risen to £17,000 stretched over four years.
Personal leasing has grown over the past decade as an easy and cost-effective way to get into a new car but is now eye-wateringly expensive in some cases (see below). "People who have been into leasing for a long time and coming out of existing deals are noticing it, because they are used to some exceptional rates," an executive in the leasing industry said, on condition of anonymity. Henson certainly did and decided to buy his new Zoe outright instead.
Car makers have tried to claim that higher residual values will offset the price rises by lowering monthly figures, but right now, even in a period of record used car price rises, that's not happening.
The rise in new car prices has been positioned by Stellantis CEO Carlos Tavares as a political issue that could even destabilise societies. He has long warned about the threat to "freedom of movement" for the middle classes, who are being priced out of new cars, especially EVs. "It's very important not only for the car companies, but also for the social stability of the Western societies in which we operate," he said in February.
It's unlikely the cost of new cars will become a flashpoint in same way rising energy bills will be, but unless car makers can sort out supply-chain bottlenecks, improve productivity and focus on electric cars that aren't just expensive halo models, car buying as we've come to enjoy it is over.
Case study
"Skoda doesn't really want your business." That was the response given to me by an apologetic Skoda salesman by way of explanation for the "astronomical" lease price he was about to quote me to replace a two-year-old Octavia estate. Like many, I got pulled into personal leasing around seven years ago when hidden discounts made it highly cost effective to essentially rent a car.
The Skoda Octavia is perfect for our family and the last two models have been an estate in 1.5-litre SE Technology trim. The payments have crept up. The first one in 2018 (after a very cheap Superb) cost us £5605 over two years. The current one is the new fourth-gen model and will have cost us £7031 over the same time frame, following a list price rise and the addition of a couple of options.
Then came the bombshell: to replace it like for like now (minus the options) would be £13,151 for two years. Monthly payments would leap from just under £200 to £463. Skoda refuted the salesman's claim that it didn't want my business, but it's hard to disagree with him. The list price has risen 10% to £25,995, but the lease price has increased by a whopping 135%. There's now a 12-month waiting list for Octavias.
"There isn't as much rationale for tactical support [ie discounts] as there was," a spokesman said. Maybe cars have been too cheap, but at £463 a month, we are no longer a Skoda-buying family. A 1.0-litre Dacia Jogger at £204 down and £204 a month is now more our speed, financially speaking.
https://www.autocar.co.uk/car-news/busin...nuary-2021