10-22-2022, 04:09 PM
New electric Alpine A110 to keep retro design cues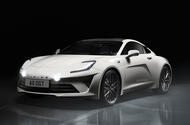 2026 electric two-seater will still be a clear descendant of 1960s original, albeit with some 'futuristic' cues
The next-generation, electric Alpine A110 will stay largely true to the retro design of today's car, albeit with some new 'futuristic' cues aimed at attracting new buyers.
The revelation comes as Alpine shows off the dramatic new Alpenglow concept, which it says showcases a number of cues and features that will be rolled out to its production cars, but its influence on the A110 will be minimal, because that car's heritage is so crucial to its appeal.
That's the view of Alpine design director Anthony Villain, who said there is more "freedom to explore" brand-new designs for the firm's upcoming hot hatch and crossover, as they're completely new products that don't follow on from any historic model.
The A110, meanwhile, continues to trade on its spiritual relationship with the 1960s coupé that helped to establish the Renault-backed performance marque as a leading name in motorsport.
Asked by Autocar if the Alpenglow represented an all-out shift in Alpine's design language, Villain said: "We will stretch it [the retro look] a bit to make it more modern, but we will keep the link, especially for the A110, because it's an icon.
"We have to keep a legacy. We've always said the A110 is a missing link. The brief was to imagine if the A110 from the 1960s was still alive and the A110 went from mark two to mark three to mark four. So of course we're doing that with the new A110, the next one." 
The next A110 is likely to continue to feature a distinctive quad-light arrangement at the rear and a silhouette that references its mid-engined layout, although Villain wouldn't confirm concretely whether Alpine will use the same stacked-battery arrangement as technical partner Lotus in order to preserve mid-engined design cues and agility.
Villain did acknowledge that the shift to electric power provides an opportunity to attract new customers and so some cues will be taken from the Alpenglow – most likely its LMP1-style steering wheel (in toned down form) and various styling lines, not to mention the changes that come with new-generation infotainment hardware and EV-specific packaging requirements.
"I think it's possible to stay true to the DNA," Villain said, although he was quick to confirm that Alpine won't seek to replicate the sound of an internal combustion engine for its EVs.
With the switch to EV for the third incarantion of the fan-favourite sports coupé, it faces competition from Lotus, Porsche and Toyota. By the time the 2026 A110 arrives, Alpine's line-up will also include an electric crossover and an electric hot hatchback.
With those more volume-friendly models arriving alongside, it will be crucial to Alpine increasing its global footprint. 
Company CEO Laurent Rossi is adamant that the A110 will continue to play a core role as a halo car and as an embodiment of the brand's sporting credentials.
"Alpine is going to be sports cars, no matter what. That's the central value proposition," said Rossi. "It's 'born from racing, made by racers for racers at heart'. You need to have at least one sports car to justify that, otherwise it's a false claim. There will always be at least one sports car, and that's like an undertone."
Rossi suggested that the new car could be a near-bespoke proposition, far removed technically from the Renault-based Alpine GT X-Over crossover and Alpine 5 hot hatchback alongside which it will be sold.
"We hope to preserve the A110 DNA, and it might be quite different from the rest of the cars, despite platform-sharing," said Rossi. "There's nothing more similar than two electric cars nowadays: same platforms, same electric power, distributed to all wheels if you're lucky, and it's pretty much a matter of fine-tuning the output of the motors.
"But you will still retain advantages in terms of chassis dynamics and agility if you use aluminium versus steel. Our ambition is to keep the characteristics and the DNA of the A110 intact and differentiated from others as a competitive advantage."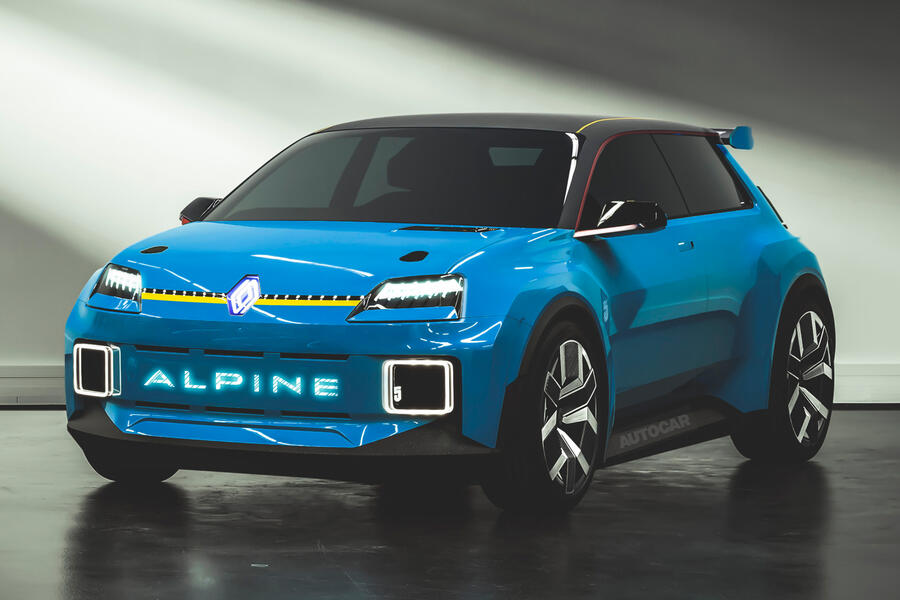 The latest A110 is in line to share elements of its chassis with the upcoming Lotus Type 135 electric sports car.
Talks between the two firms are centred on "the characteristics of the cars that we want to produce and the commonality of the solutions that we will apply to produce those cars", revealed Rossi.
"Lotus and us share the same preoccupation, which is trying to make light, agile sports cars while obviously adding weight and electrifying," he explained. "So it's only normal that we think about those challenges together, at least upstream. We will see if we partner up, but obviously we share the same problems and the same opportunities."
Rossi added that a final decision on a Dieppe-Hethel partnership will need to be made in around six months' time, in line with the two firms' planned launch timelines for their respective sports EVs.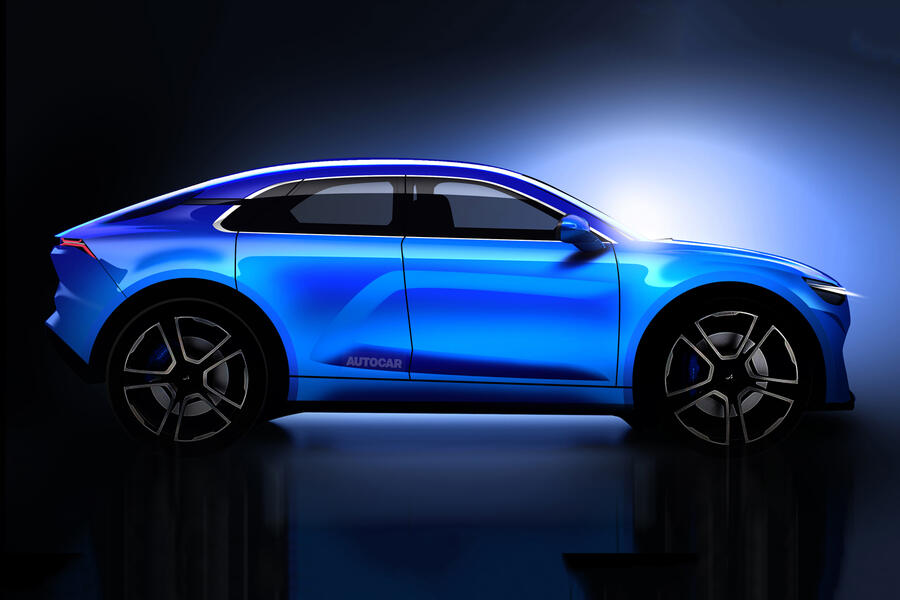 "By the end of this year, we need to know which platform and technological solutions we will use to produce our cars and so will they," he said. "So we will decide whether or not the path forward is together."
Whatever shape it ultimately takes, the next-generation A110 (and its stablemates) will remain true to the purity and driver appeal established by the current car
Rossi said: "You won't find in an Alpine necessarily the latest and greatest autonomous features, automatic parking etc. But you will always have sporty sensations and sporty technology, even in the SUV."
https://www.autocar.co.uk/car-news/motor...esign-cues