06-19-2022, 09:00 AM
New experiences-per-mile ratings can help buyers find right car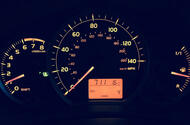 Could we be about to see the end of the trusty RPM dial?
EPM Advisory Council aims to make it easier to see if a car fulfils your driving goals
As the RPM gauge, that tried and trusted measure of a car's performance, is rendered obsolete by the electric motor, so a new one could be about to replace it: the EPM.
Standing for experiences per mile, it's claimed to be a new method of evaluating how effective a vehicle is at developing a positive in-car experience at a time when the traditional measures that consumers have relied on, including horsepower, handling and even brand name, are forecast to become less differentiated and significant.
It's the brainchild of the EPM Advisory Council, an association of automotive manufacturers and suppliers – including Ford, Harman International, Hyundai, LG Electronics, Nissan and Stellantis – formed to consider how companies can respond to the changing expectations and experiences of motorists brought about by electrification, autonomy and other technological advances.
As part of the initiative, the council has created the experience-per-mile metric – a score from 0-100 that rates how well a driver's "experience goals", such as being connected, productive or entertained, are achieved on different types of journey, including commuting, running errands, transporting others and days out.
The council says that to help consumers choose between different models, the metric will be displayed on each car, showing, for example, that it has a high EPM for road trips or a high EPM for commuting.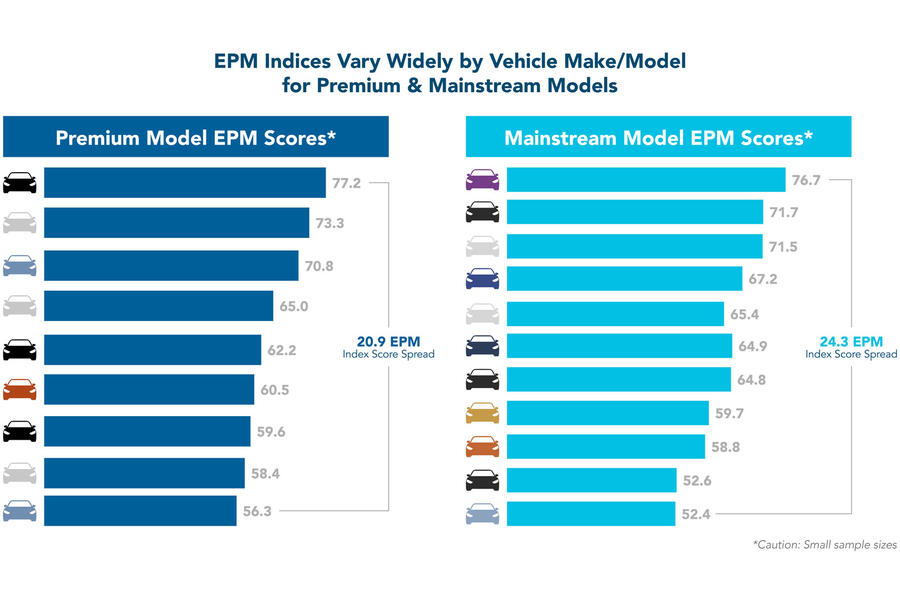 To calculate its first set of EPM scores, the council commissioned Ipsos, a market research company, to survey owners of a selection of mainstream and premium mid-size SUVs. Each owner awarded their experience goal a value depending on how well they thought it had been achieved on each journey type. This value was then multiplied by the importance – or weighting – they attached to that experience relative to the type of journey undertaken. From these results, EPM ratings were calculated for each model. 
The scores revealed that users of premium models thought their cars were poor at entertaining occupants, while owners of mainstream models marked down their vehicles' connectivity.
Meanwhile, an Opportunity Matrix, showing to what extent drivers' goals were satisfied by the experience of their cars, revealed that one of the highest-rated trip types was running errands, for the high productivity achieved.
Among the lowest-rated trip types was commuting, owners reporting that their cars failed to deliver their key goals of feeling good, being destressed and enjoying good connectivity.
Overall, technology came out as being key to achieving a high score on the EPM Index.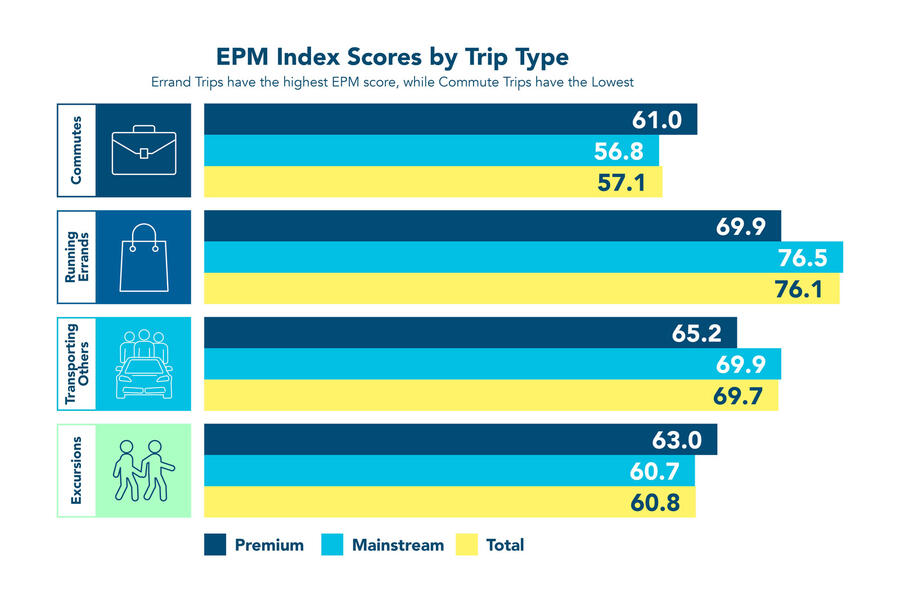 Commenting on the EPM Index, Tom Rivers, vice-president of automotive global marketing at Harman International, said: "Where consumers once asked 'how fast will my car go from 0-60mph?', they now want to know how the vehicle will improve their commute or whether they can access content or people from it.
"There has been no established rating to measure this in-vehicle experience, so this way of thinking about experiences as a value-add is new territory, and OEMs have indicated they see value in the measurement to help build their brand with new generations of consumers."
Dan Mohnke, vice-president of customer journey and data innovation at Nissan US, said: "With further evolution, experiences per mile may become a key foundation of an industry-wide focus on delivering a seamless customer experience in all areas."
https://www.autocar.co.uk/car-news/techn...-right-car