04-21-2023, 02:04 AM
Nio ET5 Tourer: sleek electric estate expected in Europe this year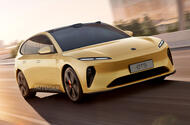 Nio ET5 Tourer estate, rendered here by Autocr, will rival BMW i5 Touring
Estate version of hotly anticipated saloon packs up to 480bhp and claims a maximum range of 621 miles
Chinese premium EV brand Nio will launch an estate version of the ET5 saloon later this year, making it the first to offer such a model. 
The new ET5 Tourer will be aimed at European customers – and will launch in the EU later this year. It will eventually be offered in right-hand drive for sale in the UK, when the firm enters the market.
"It's a very beautiful car. It has a lot of interior space, including rear head room," Nio CEO William Li told Autocar ahead of the Shanghai motor show on Tuesday.
Li last year said that Nio would launch in the UK at the end of 2023 and has already hired a managing director to oversee sales of the brand here: Matt Galvin, previously commercial operations boss at Volvo UK. 
The ET5 Tourer will be sold in the UK alongside the Nio ET5 saloon, a rival to the Tesla Model 3 and Hyundai Ioniq 6. 
Nio will also introduce battery-swap stations in the UK to allow owners to change their batteries in around five minutes, giving the brand a unique selling point if it can install a decent-size network.
Its cars will be exclusively leased, either for a fixed period or via a more flexible subscription model that will enable customers to hand them back with as little as a month's notice.
Nio launched its brand globally in 2016 at an event in London but restricted sales initially to China. It moved into Europe in 2021, starting in Norway before expanding last year to Sweden, the Netherlands and Denmark.
Nio will also launch a second brand aimed at European consumers starting next year, Li said at the event. Codenamed Firefly, it will sell smaller, more affordable cars built in China but sold in Europe first. 
The ET5 Tourer's predicted launch date of the end of this year will mean the brand will beat to market the 2024 BMW i5 Touring - an estate version of the electric next-generation BMW 5 Series, which is due on sale later this year.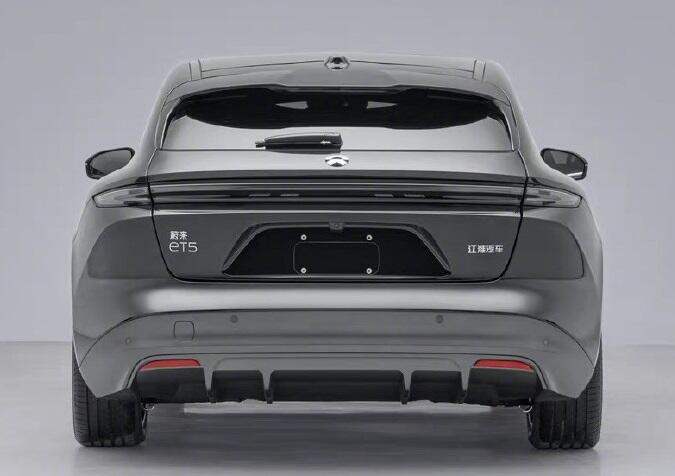 The Nio estate is 4790mm long, 1960mm wide and 1499mm tall and has a wheelbase of 2888mm.
Power is expected to mirror that of the ET5 saloon, with a dual-motor set-up giving four-wheel drive. In the saloon, the front asynchronous motor delivers 201bhp and the rear synchronous motor 282bhp for an overall system output of 480bhp, together with up to 520lb ft of torque.
Three battery capacities are planned for the estate, these being 75kWh, 100kWh and 150kWh, the last of those using semi-solid-state cell technology. The claimed ranges for each is 277, 360 and 621 miles respectively.
https://www.autocar.co.uk/car-news/new-c...urope-year