04-21-2023, 09:02 PM
Nissan Arizon concept previews rugged electric 4x4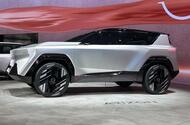 The Arizon concept was developed by a team of Nissan's Chinese engineers
Nissan's next EV is SUV that sits on CMF-EV platform, gets a virtual assistant and facial recognition
Nissan has revealed the Arizon concept SUV as a sharply styled 4x4 that will evolve into a "driver-centric" SUV for China. 
Revealed at the Shanghai motor show, the concept was developed by a team of Nissan's Chinese engineers and is aimed at being a "multi-functional partner", providing software- and AI-enhanced services to make life easier for drivers, specifically those looking for a high degree of personalisation using in-car technology and digital connectivity.
Nissan COO Ashwani Gupta said: "China is one of the most technologically sophisticated markets in the world. Market and customer needs are rapidly changing, making China a global driver of electrification as well as a leader in connected car services. There is a need for increased electrification and advanced sustainability in the market, and we're working hard to meet it."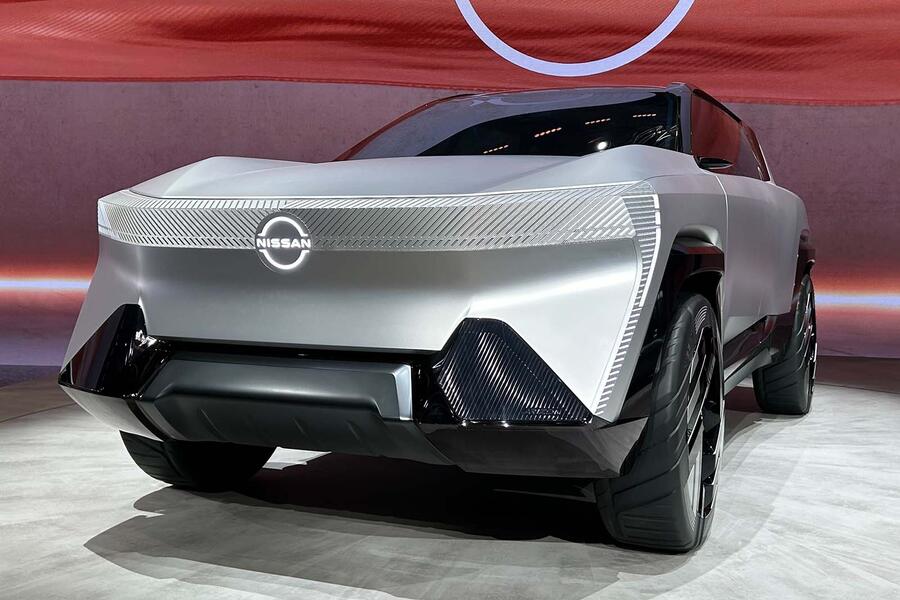 Notable features of the electric SUV concept include a virtual personal assistant named Eporo that will act as an in-car equivalent to Apple's Siri or Amazon's Alexa, providing the driver with real-time traffic information, weather and other data.
It also sports an interior lighting system with facial recognition to automatically adapt the level of interior lighting to suit a particular driver's preferences. This is adjusted through four modes: Leisure, Relax, Sleep and Surprise. It also has an automatically dimming panoramic sunroof to make the interior as light as possible.
Externally, the Arizon features a grilleless front fascia, slim headlights, uniquely styled two-tone alloy wheels and an upright, muscular stance at the rear with a full-width light bar.
It does without a C-pillar for improved visibility and has suicide rear doors for easy access, although these are unlikely to make production. 
The production Arizon will be built on the Renault-Nissan-Mitsubishi Alliance's CMF-EV platform, which is already used by the Nissan Ariya and Renault Mégane E-Tech Electric.
Nissan hasn't said whether the Arizon will go on sale in Europe, but it recently announced that it would launch 19 EVs by 2030 as part of its Ambition 2030 strategy, which could include an Arizon-inspired EV for Europe and the UK.
https://www.autocar.co.uk/car-news/new-c...ectric-4x4