11-24-2022, 04:24 PM
Nissan Qashqai e-Power 2022 first drive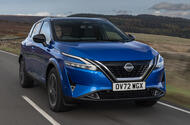 New Qashqai variant uses an unusual hybrid powertrain and will make a lot of sense to urban-based buyers
Probably the easiest way to describe the new Nissan Qashqai e-Power – if not the most accurate – is as an electric car that you fill up with petrol. 
As a series hybrid, the new e-Power system differs from a full-, mild- or plug-in hybrid set-up in that the combustion motor's role in the process of propulsion is limited to acting as a generator for the front-mounted, 188bhp electric motor - which then drives the front axle directly. It's the only such system currently on the market but in principle it works a bit like the old BMW i3 range-extender, or LEVC's London taxi, giving an all-electric driving experience while alleviating any concerns about range anxiety (although today's fuel prices mean no car is really exempt from that…). 
Nissan refers to it as a "bridging technology" and says it will help facilitate an all-out shift to electrification by familiarising customers with the EV driving experience without asking them to adjust their driving habits. "We're trying to get as close as possible to your next car, which will be an EV," a company spokesman said. Notably, the Qashqai e-Power arrives alongside the firm's second bespoke electric car – the Nissan Ariya – as part of a multi-pronged approach to achieving a 50% electrification sales mix globally by 2030. 
Were it not for a faint thrum emanating from the front end under load, the e-Power drivetrain would do a very good impression of a pure-electric system much of the time. Take-up of power is smooth and brisk, acceleration pleasingly linear and – should you turn the e-Pedal mode on – the brake regeneration extremely (almost too) strong.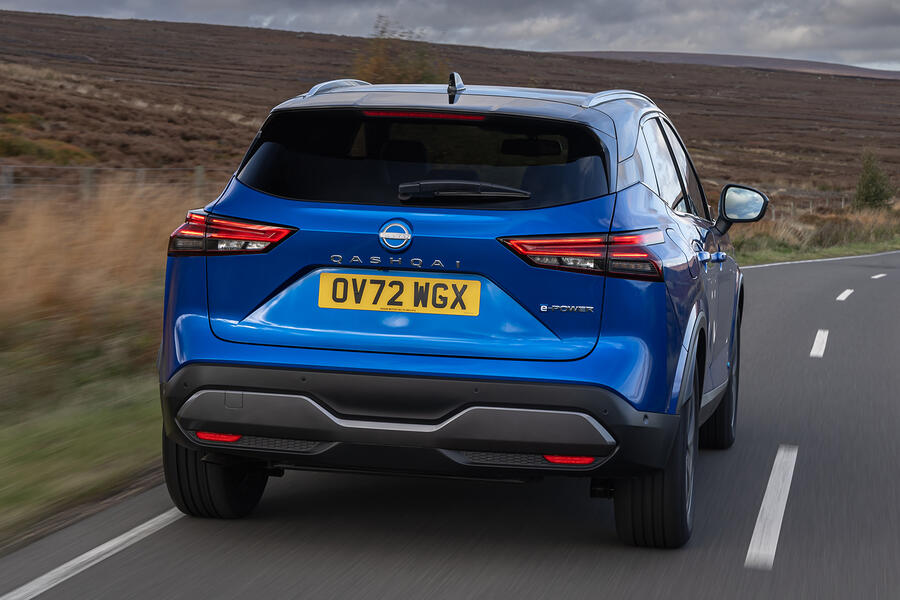 There's no gearbox here, so there's no hesitation on kickdown nor any lurching between ratios. All in, it's a really nicely rounded set-up and one that starts to make more sense the longer you spend at the wheel; and particularly so in the urban environments that the modern crossover vehicle was imagined for.
The engine only really makes its presence known under greater extremes of load, when it often spins a little vociferously into life and faster animation, and can rev a bit disconcertingly when in no particular relation to the demands made by your right foot. While Nissan claims to have tuned the variable-compression petrol lump to better match vehicle speed – a response to criticism of the jarring 'rubber band' effect of a CVT gearbox – it still produces a fairly monotonous and uninspiring melody. Best be light with the right foot and let it tick away quietly.
Certainly, this feels like the best resolved and least compromised powertrain you can have in the Qashqai, as it stands, doing away with both the frustrating manual and droning CVT available on the standard 1.3-litre engine. It's not a particularly quick or engaging powertrain by any stretch of the imagination, but it has been tuned to work best in urban and suburban environments (where target buyers allegedly spend three-quarters of their time) and it does indeed make a lot of sense at low speeds. In mixed use on UK roads, you should expect fuel economy from it in the mid to high 40s - but, like all electrified powertrains, it could deliver a really meaningful efficiency saving for you if the majority of your motoring is around town.
Elsewhere, the latest addition to the Qashqai range remains true to the safe, predictable and rational formula of the existing Qashqai variants. Broadly speaking, it's comfortable, quiet, manoeuvrable and easy to drive - although the chassis does evidence the added weight of the car's hybrid system (1.9kWh drive battery, 188bhp electric motor) in a ride that feels slightly brittle and wooden over rougher roads, and in steering that's a touch over-assisted and keen to self-centre. Outright grip and body control are both fine, but this isn't a car with much of an affinity for an interesting back road.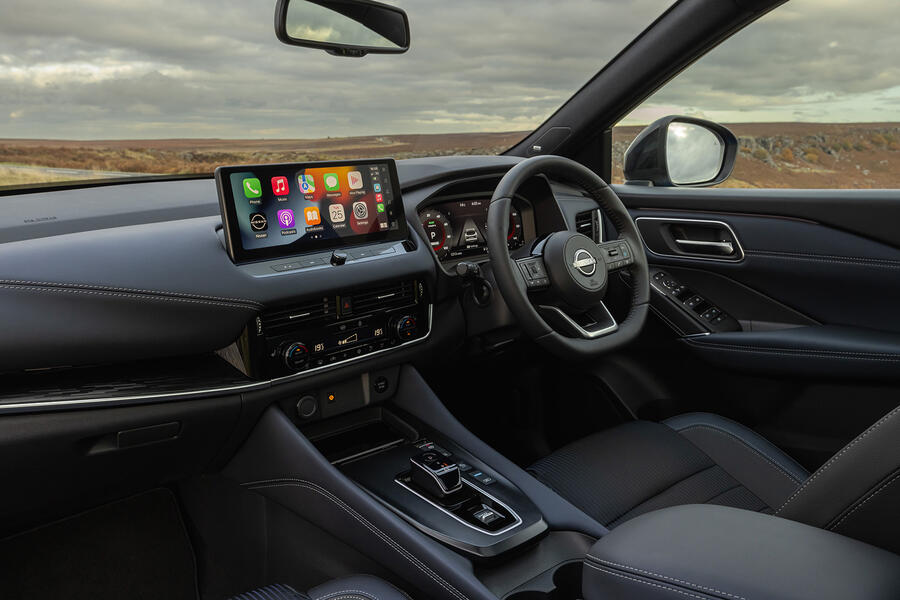 However, the new-generation infotainment system, which will soon be rolled out to all Qashqai models, brings welcome improvements in clarity and functionality, and the driver assistance technologies are grouped and tuned well and mostly uninstrusive. The cabin has plenty of richer materials, too, and some sturdy-feeling switchgear. Like the Ariya, it's got an understated but tangible aura of quality about it.
Nissan estimates that the e-Power will ultimately account for 40% of all Qashqai sales, making it one of the most important additions to the firm's line-up in recent memory. First impressions of the finished car suggest that's a credible and realistic ambition, if not even slightly pessimistic: it's easy to imagine a great many prospective Qashqai customers being sold the benefits of this powertrain, particularly those who do mostly short-range motoring. 
Where the car might fall down is on the basis of its premium over the standard Qashqai – prices range from £32,950 for entry-level Acenta Premium trim to £40,980 for the Tekna+ range-topper – but it's still broadly cheaper than comparable plug-in hybrids, so if the numbers stack up for the type of driving you do, it could be a very welcome innovation. 
UK driving impressions by Matt Saunders.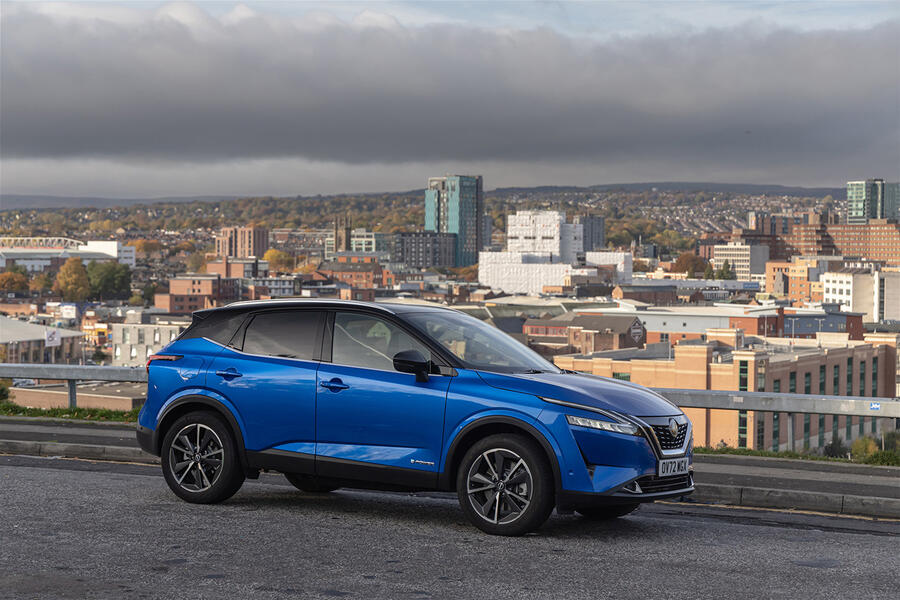 https://www.autocar.co.uk/car-review/nis...irst-drive