04-29-2022, 02:12 AM
Nissan ramps up self-driving programme with Luminar lidar tech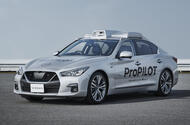 Nissan Skyline prototype is testing next-generation crash avoidance technology
Firm is developing advanced crash avoidance functionality, due on nearly all its cars by 2030
Nissan has partnered lidar developer Luminar to integrate advanced autonomous functionality into its next generation of cars. 
The Japanese manufacturer is using a specially adapted version of its Skyline saloon to test and configure Luminar's sensors - which will also be used by future cars from Volvo and Mercedes. 
Nissan's 'Ground Truth Perception' autonomous driving system is said to provide "highly accurate, real-time information about the vehicle's surrounding environment to dramatically enhance collision avoidance". 
It uses an array of cameras, radar sensors and lidar devices to determine the shape and distance of objects around the vehicle, as well as the surrounding topography and terrain, so that the car can "judge and automatically perform required collision-avoidance operations".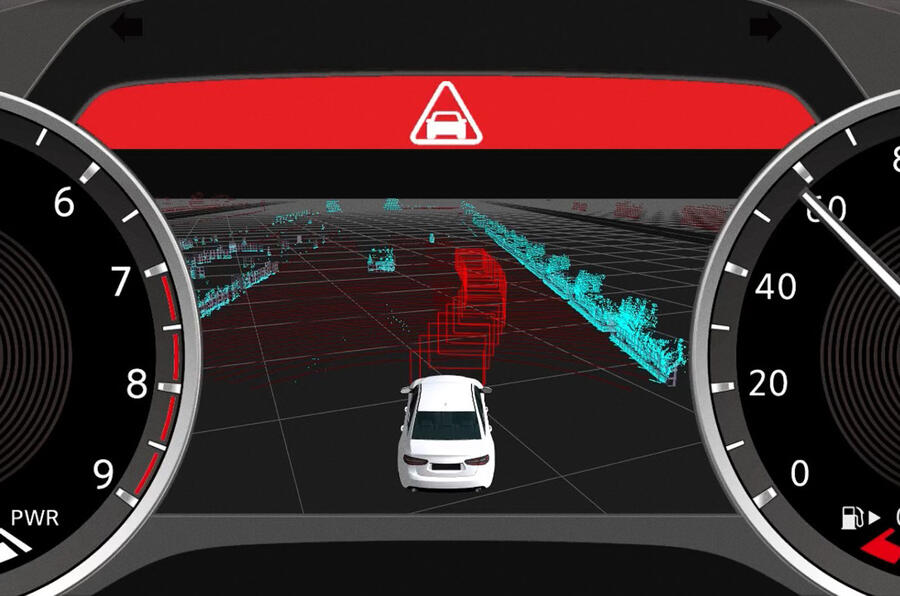 With this functionality, Nissan's vehicles will also be able to change lanes automatically to avoid stopped vehicles or other obstacles - and can provide detailed navigation data in areas with poor signal.
While Luminar has handled the integration of lidar sensors into Nissan's prototype vehicle, California-based simulator developer Applied Intuition has explored a range of possible dangerous situations virtually.
Nissan aims to complete development of the Ground Truth Perception system by the middle of this decade, first rolling it out to "select new models" before implementing it across "virtually" the entire line-up by 2030.
In the run-up to that roll-out, the firm will seek to improve the scope and functionality of its hardware, but R&D boss Takao Asami also noted that the time frame allows Nissan to demonstrate to global authorities that technology like this can be used on public roads.
"In Europe and China," he explained, "hands-off [driving] is not allowed in general, so we think we have to offer data that explains why we believe the system is safe enough to raise the level of regulation to allow such a system on the street."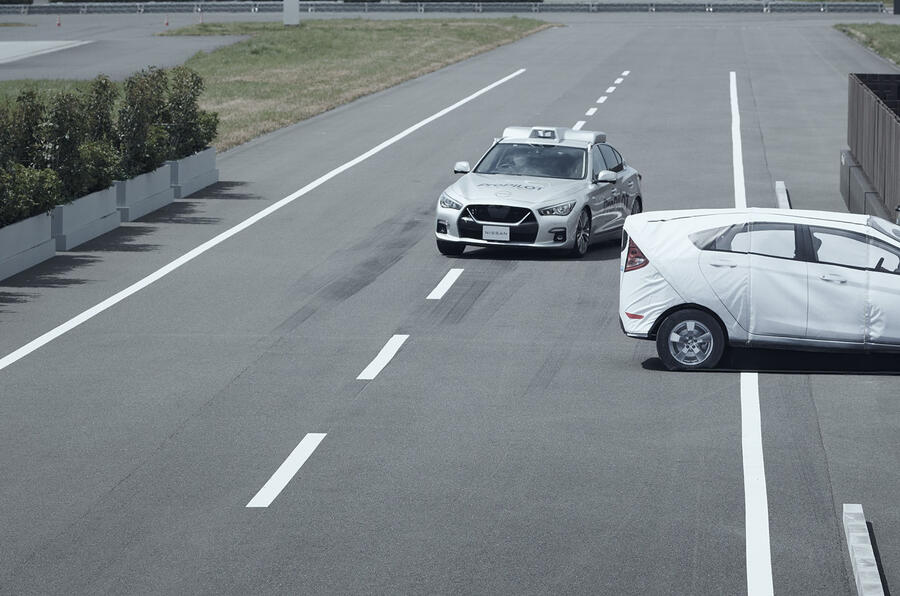 Beyond the improved safety implications of its new technology, Nissan hopes that these trials will play a fundamental role in helping to promote and "democratise" the technology needed to produce self-driving cars.
Asami told reporters: "The cost of lidar is quite expensive at this moment, but just like with any systems innovation in the past, the cost was very high.
"If the industry is aware that this kind of device is useful, then many more players will start adopting that kind of system, and suppliers will be more motivated to develop and reduce the costs."
Nissan has yet to confirm whether it has plans to launch a fully self-driving, ride-hailing vehicle using the final and most advanced iteration of this system. It is, however, backing a London-based autonomous mobility project called ServCity, which is testing a self-driving Nissan Leaf 'robotaxi' on the streets of London.
Nissan also recently revealed the Chill Out SUV concept as a preview of the electric car that will indirectly replace the Leaf when it launches in 2024, which tellingly did not feature a conventional steering wheel or pedals - a sign of its likely autonomous potential. 
Rules surrounding the legality of self-driving technology varies from country to country, but the UK took a significant legislative step forward last week in announcing that drivers here will be allowed to watch television while travelling in a moving autonomous vehicle. 
The latest commercially available version of Nissan's ProPilot autonomous hardware can already be used for hands-off driving in certain markets, where conditions allow. 
https://www.autocar.co.uk/car-news/techn...lidar-tech