04-18-2022, 01:34 AM
Nissan: sports and performance models are still viable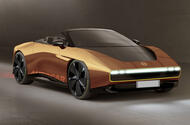 Solid-state batteries will enable production version of Max-Out
Japanese firm will continue to make enthusiast cars thanks to solid-state batteries
Performance and enthusiast cars are still part of the plan for Nissan and solid-state batteries are key to making them viable in Europe in the EV era, according to company executives.
As the Nissan GT-R supercar bows out after a lengthy 13 years in production with no replacement lined up, and with tight emissions rules keeping the new Z sports coupé out of Europe, the Japanese brand looked set to continue without an enthusiast offering in this market. However, Nissan executives have confirmed to Autocar that, thanks to advancing battery technology, performance cars are definitely "on the table".
Nissan recently unveiled a quartet of concept cars. The Chill-Out compact crossover is the closest to production, as it previews a replacement for the Leaf. It will be an electric crossover based on the same CMF-EV architecture as the Nissan Ariya coupé-SUV and will be built in Sunderland.
The concepts also included the Surf-Out pick-up truck and the Max-Out sports car. When asked how realistic those were, François Bailly, senior vice-president and chief planning officer for the AMIEO region (Middle East, India, Europe and Oceania), said: "We announced 23 new electrified models, 15 of them EVs, and we've revealed five so far. The question is: what is the next phase?" Two of those 15 EVs are the Leaf replacement and a successor for the Micra supermini, and the suggestion is there is room in that product plan for enthusiast cars.
As well as for the GT-R and Z, there is a lot of enthusiasm – especially outside Europe – for the Patrol. Bailly told Autocar that the solid-state battery technology Nissan is working on is likely to make these cars possible by giving them the range they need without adding excessive weight.
Bailly even went so far as to confirm internal discussions are under way on a potential electric follow-up to the GT-R: "In the end, it will be a prioritisation so, yes, we're looking at it. We're all car people, right?"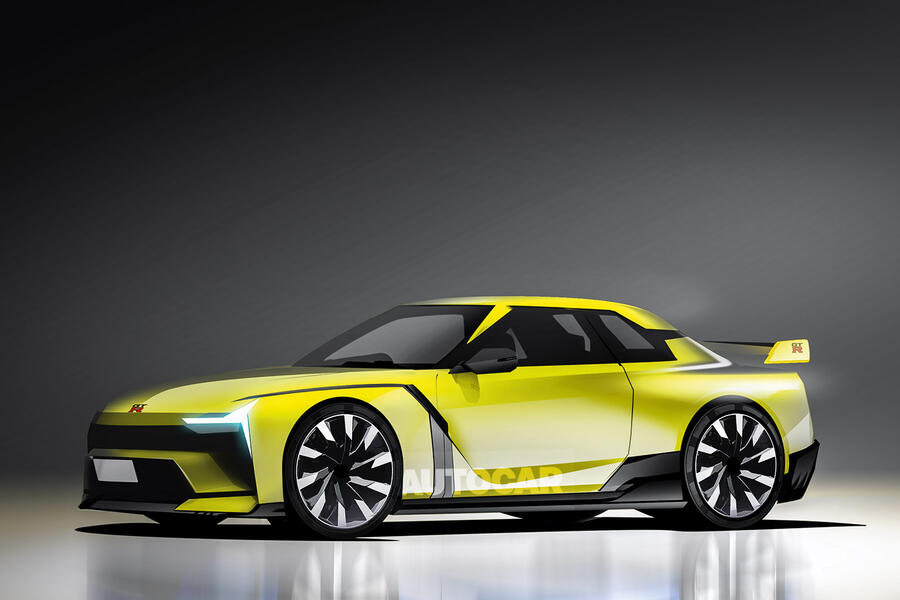 However, he added that more mainstream models will come first: "I would love to have an EV sports car, but we need to organise. We're not ready to announce the sequence, but it's clearly on the table."
Nissan's timetable for solid-state batteries gives clues to when enthusiast-oriented EVs could arrive. Research is in a relatively advanced phase and a pilot factory is due to come online in 2024. The technology is expected to be ready by 2026 and the first production cars using it should be on the road by 2028.
This new technology ought to markedly increase energy density and speed up price parity between electric and petrol and hybrid cars. Nissan estimates an initial cost of $75 (£57) per kWh, compared with the current cost of around £100 per kWh.
Crossover clues for Micra EV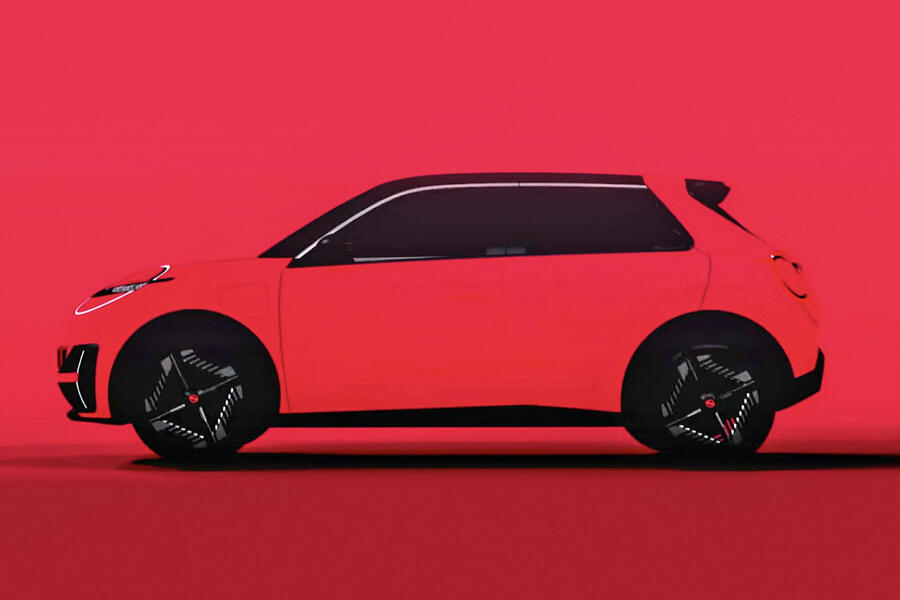 At the other end of the spectrum, Nissan remains committed to smaller, more affordable cars. "It's super- important," said François Bailly. "In Europe, it's a key segment, and having those younger customers going to EV, so you're building the new generation, is essential."
The Micra replacement won't be a traditional hatchback, though. Based on the CMF-BEV platform, it will be a compact electric crossover built alongside the revived Renault 5 in Douai. Bailly said: "The EV market is clearly moving towards crossovers, for good or bad reasons. You have the stance, the perceived safety, the cargo space. Crossover is a key strategic axis."
Q&A: Guillaume Cartier, Nissan AMIEO region chairman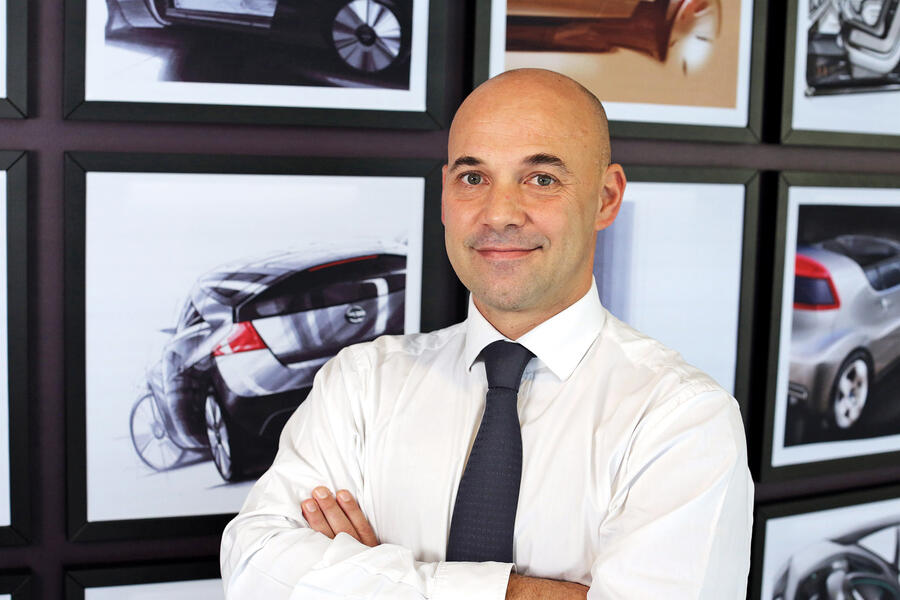 Why is Nissan only now launching its second EV?
"Today, we have a vision until 2030 and that's something which is new in Nissan. Until recently, we were more acting on MTP [medium-term plans], so a kind of three- to five-year cycle. Now we look 10 years ahead. The second point is that not only do we have vision but we have a clear view of electrification. Today, you have to decide: do I invest in EV or in EV and ICE? We will not invest in Euro 7 [for non-hybrid cars]."
What's the plan for Nissan's Sunderland operations?
"Nissan is recognised as a Japanese company, of course, but the decision has been made that we invest and we manufacture in Europe, in the UK. That's a big statement, because the company has more than 40 plants. So why in the UK? Because there is the know-how and we have built the full ecosystem, which is of course to build cars there but also to be in a position to have the battery production – the gigafactory for 9MW – next to the plant."
How will the Renault- Nissan-Mitsubishi Alliance differentiate EVs on the same platforms?
"Even if you look at some of the platforms that are used for cars in the same segment, the cars are really different, because the way we design cars is totally different. In the Alliance, there are many things that aren't necessarily visible but really important."
How is Nissan affected by the chip crisis and the war in Ukraine?
"It's better than it was. So we're planning to increase [car production] dramatically, but this year, globally and in Europe, the demand isn't yet at the level that we want. So little by little, we're growing. But I'm optimistic. I think it will definitely be better in 2022 than it was in 2021.
"In Ukraine, we're taking care of our people. We have more than 40 families [there], and the first thing that we've put in place is to make sure we keep them safe. And for the moment, we aren't keeping any cars over there. [In terms of parts supply] we've looked at it but we don't have a major single sourcing in Ukraine."
https://www.autocar.co.uk/car-news/new-c...ill-viable