07-04-2021, 01:54 PM
Nissan to build new electric crossover and battery factory in UK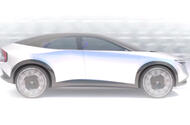 Nissan's EV36Zero plan is a £1bn initiative to transform its Sunderland site into a 'flagship EV hub'
Nissan has confirmed wide-reaching plans to electrify its operations in Sunderland, UK with a £1bn commitment to producing EV batteries and an all-new electric car at the site. 
The manufacturer's new 'EV36Zero' initiative is jointly funded by Nissan, its battery production partner Envision AESC and Sunderland City Council. It will, says the brand, bring together "electric vehicles, renewable energy and battery production, setting a blueprint for the future of the automotive industry".
The project represents around 6200 jobs at the site and across its supply chain, with 900 new roles created at Nissan and 750 at Envision. The firm's EV36Zero plans have been announced to coincide with the Sunderland factory's 35th anniversary. 
Nissan recently outlined plans to expand its Sunderland battery production facility, run by engineering partner Envision, to supply larger power packs for the UK-built Leaf, in line with post-Brexit foreign trade rules. Now, an all-new facility will supply power packs for all Nissan EVs, as Nissan works to create "a world-first EV manufacturing ecosystem". 
To receive the latest industry news, please click here to sign up to the Autocar Business newsletter
The new, dedicated battery factory will far exceed the 1.9GWh capacity of that existing facility with an eventual capacity of 35GWh - matching the output of Tesla's site in Nevada. With Envision initially investing £450m, it will enter operations with a capacity of 9GWh, ramping up to 25GWh by 2030 and full capacity ten years later, with Envision's investment eventually amounting to £1.8bn. Nissan said it will supply batteries for up to 100,000 of its EVs per year. 
Having produced batteries for the Leaf and eNV200 van in the UK since 2012, Envision will seek to "increase the cost-competitiveness of EV batteries produced in the UK" with new 'Gen5' battery technology offering 30% more energy density for improved range and efficiency.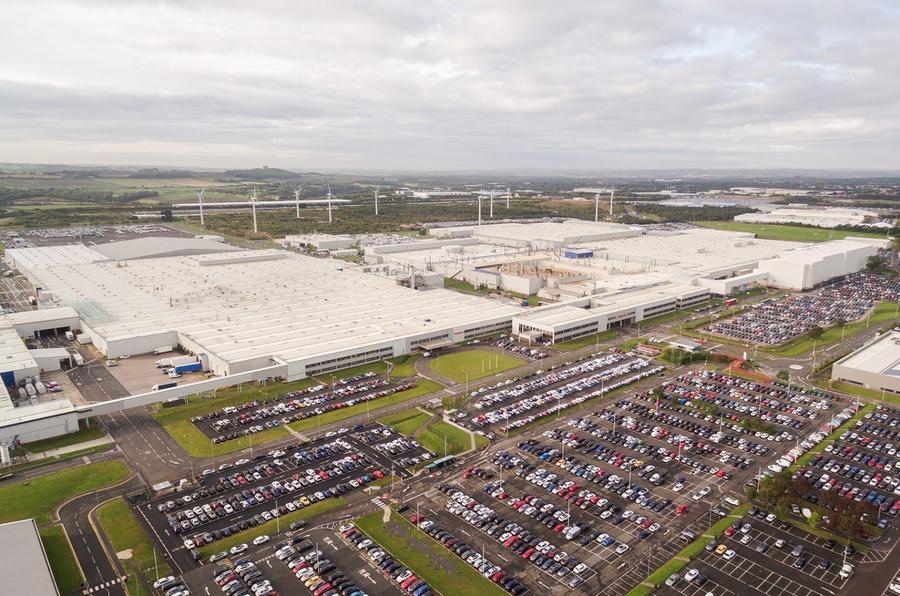 UK production of the new units will also make them cheaper, and as a result will make "EVs accessibly to a growing number of customers in the future", said Nissan. 
The UK government's investment in the site is estimated, according to the BBC, to be in the "tens of millions of pounds", but a precise figure has not been disclosed. 
Sunderland City Council's involvement in the scheme extends to the development of a "100% renewable" electricity 'Microgrid', said to represent a saving of 55,000 tonnes of carbon annually. Building on the renewable energy sources already in place at the Sunderland site, the Microgrid plans, said to be worth around £80 million, could see up to ten new solar farms installed, and implement a direct connection to "renewable energy from the UK grid". 
A 1MW energy storage facility will also be installed at the site, comprising second-life batteries from Nissan EVs, which will allow excess electricity to be stored and deployed as needed, helping to balance grid demand.
Some £423m, meanwhile, will be allocated to the production of a new electric crossover which "promises next-generation vehicle styling, efficiency and battery technology, making the switch to electric driving even more accessible". Nissan remains tight-lipped on its positioning, but a preview image suggests it will be slightly smaller than the Ariya, but adopt a similar coupé-style silhouette. 
It will use the same CMF-EV architecture used by the Ariya and Alliance partner Renault's new Mégane E-tech. A production start date has not been given, but the current-generation Leaf will go out of production around 2024, suggesting the new model could be a replacement for Nissan's pioneering production EV. 
The Sunderland site will produce the new EV for European markets, resulting in the creation of 909 new jobs at the site, while safeguarding a further 75 R&D positions. Nissan has promised further details on additional global production sites, pricing and release dates closer to the vehicle's launch. 
UK Prime Minister Boris Johnson hailed the landmark announcement as "a major vote of confidence in the UK and our highly-skilled workers in the North East". 
He added: "Building on over 30 years of history in the area, this is a pivotal moment in our electric vehicle revolution and securing its future for decades to come. Commitments like these exemplify our ability to create hundreds of green jobs and boost British industry, whilst also allowing people to travel in an affordable and sustainable way so we can eliminate our contributions to climate change."
Business secretary Kwasi Kwarteng, meanwhile, said the move serves as proof "that the UK remains one of the most competitive locations in the world for automotive manufacturing".
"I am extremely proud that Nissan has not only reaffirmed its belief in Britain, but is doubling down on its long-standing commitment to our country. The cars made in this plant, using batteries made just down the road at the UK's first at scale gigafactory, will have a huge role to play as we transition away from petrol and diesel cars and kick-start a domestic electric vehicle manufacturing base," Kwarteng added. 
Nissan's new battery factory will come online shortly after a similar facility being constructed nearby by UK-based start up Britishvolt, which is set to begin operations in 2023. Rumours persist that Tesla could be considering its own battery factory in the UK, although this possibility was weakened in 2019 when the firm opted to open a site near Berlin in Germany (which has lately been beset by permit delays and local opposition).
READ MORE
Northumberland site secured for UK's first EV battery gigafactory 
Start-up Britishvolt to open UK's first gigafactory in South Wales 
Tesla linked to new UK gigafactory in Somerset 
Analysis: How Britain's first gigafactory will change the industry
https://www.autocar.co.uk/car-news/indus...factory-uk