09-07-2023, 05:06 AM
"No need to hinder Chinese brands in Europe," says Renault boss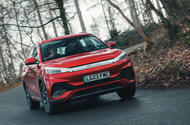 The BYD Atto 3 is just one Chinese car to have arrived in the UK this year
Strategies to better competition should be created, rather than protectionist policies enacted, says Luca de Meo
Renault Group boss Luca de Meo says there's no reason to hinder the progress of Chinese car makers in Europe – but emphasised the need for a definitive industrial strategy that allows established manufacturers here to compete with them.
Speaking at the Munich motor show, where his firm's new Scenic crossover is on display alongside new models from BYD, Nio, Seres and others, de Meo outlined his reaction to the increasing prevalence of Chinese brands in the market.
"The only thing we can do is to accept that, to actually look at them and be humble, but not playing the victim," he told Autocar.
He brushed away suggestions that Europe should embrace protectionist policies like that of the US's Inflation Reduction Act (IRA), citing historical evidence that the rapid growth of of new players in a market doesn't necessarily mean they will come to dominate it.
"When the Japanese and Koreans came to Europe, it was the same thing," he said. "They can play the game.
"If you sum up all the non-European brands in Europe, it's 25%, not 95%. So I'm sure – and I speak personally; you might have very different opinions; there are people who sway between protectionism, laissez-faire and laying down the red carpet – that there's no reason why we shouldn't allow people who do good stuff for the European consumer to enter the market, to offer people what they want."
However, de Meo used the arrival of these new marques as evidence for his argument that European manufacturers should be able to lean on similar support systems to those available to Chinese manufacturers.
"We also have to recognise that globally we're in the kind of race that's a form of asymmetrical competition. America is playing the protectionist game with IRA and we're facing on the other side a Chinese ecosystem that's supported heavily by authority, by clear industrial policy, including subsidies on manufacturing, giving money for investment.
"The thing that isn't in the habits or the rules of the European community [is manufacturing support]. We tend to finance innovation projects but not manufacturing, so you get the money to develop a platform but not to put the platform on the line.
"The money is available, but the logic only addresses one part of the story. When you want to sell cars, you have to produce them, and to produce them, you have to build plants and infrastructure. And the system of subsidies in general across sectors isn't designed to support manufacturing development, only R&D."
The ACEA will publish a study in the coming weeks, conducted by an independent body, that compares the structures and impact of the three systems: US, China and Europe.
"It's very difficult to compare them," de Meo said. "I think it will be very useful."
He said that European manufacturers "want to be listened to" by the European Commission and suggested that the carbon-reducing regulations imposed upon car makers aren't a suitable stand-in for structured support.
Asked how he and other industry representatives can promote this argument, he explained: "That's part of the work we are doing with the ACEA [European Automobile Manufacturers Association].
"For sure, the starting point isn't glorious for us as an association, as a sector, because we've always played a little bit defensive but finally ended up doing the things in the end. We say 'no, no, no', but there's an assumption that we will complain but then we will do it. I think that impacted the credibility of the industry."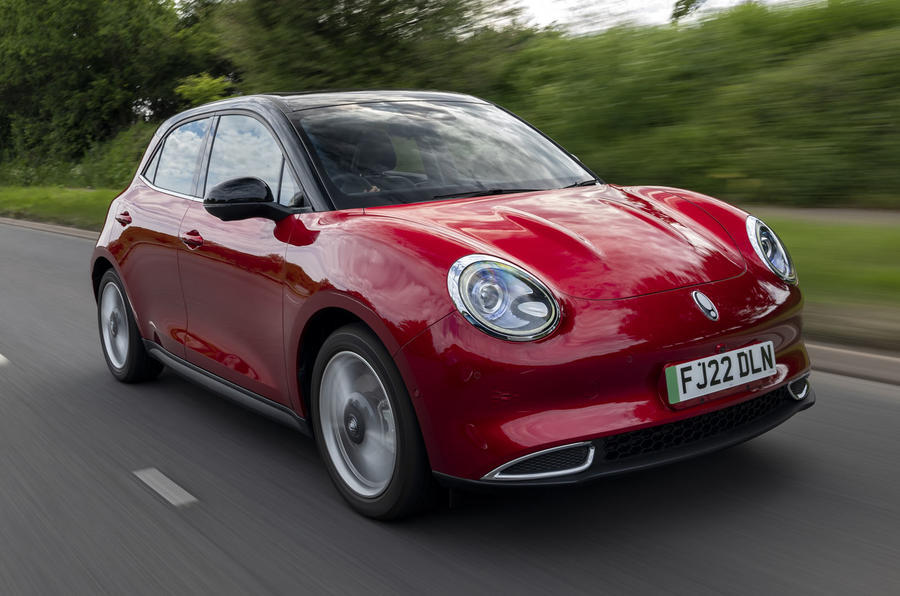 Car companies in Europe, he said, must demonstrate that they can achieve the collective decarbonisation goals in their own way – suggesting that simply mandating the end of ICE car sales doesn't constitute a comprehensive decarbonisation strategy.
"There's a new generation of leaders in the industry," he said. "We have to have at least a chance to get some credit, to show that we're a bunch of professional people who share the overall objective of decarbonising transportation, but we need a strategy.
"To have a strategy, you have an idea, then you make a plan, and you have a timeline - a series of actions – and you define objectives, and you see if you have the resource, and you have KPIs [key performance indicators] to see if it works, and you have a certain flexibility in doing the things.
"The feeling you have is that the approach is more in defining regulation, piling up regulation. Regulation doesn't mean you have a strategy."
The current system doesn't organically allow for manufacturers to pursue different decarbonisation strategies, de Meo suggested, including hydrogen propulsion and synthetic fuels.
"Look at Formula 1: you start on medium tyres and you see it doesn't work, so you change and go to hard [tyres], then it rains and you go to [intermediates], then there's a crash and you go to safety car and you change again... And you find at the end of the day that it's not going to be the thing 'you're only going to use hard tyres'.
"[It feels like car companies are in the situation of:] if it rains, [we stay on] hard tyres. There's no discussion. And there's going to be no crash, don't worry..."
https://www.autocar.co.uk/car-news/new-c...oss-de-meo