06-22-2023, 06:26 AM
Nyobolt to begin EV battery production by 2026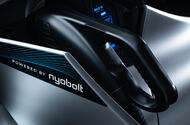 Machine downtime can be decreased by a claimed 90% thanks to its advanced battery tech
Cambridge firm's batteries can fully charge in six minutes; production planned for automotive industry
UK battery tech company Nyobolt has confirmed plans to begin EV battery production by 2026 and will open a new assembly line at its production facility in Asia next January.
The Cambridge-based firm says it will start larger-volume production of its rapid-charging batteries within the next 18 months. Eventually, Nyobolt says, it will target battery production in the UK. 
Nyobolt currently has battery applications confirmed for the robotics industry and its sights are set on the automotive sector. The firm says machine downtime can be decreased by "90%" thanks to its advanced battery technology. 
According to Nyobolt, the battery itself can be fully charged in six minutes, with an 80% charge achievable in four minutes. The technology was demonstrated recently on the Callum-designed Nyobolt concept car, which is essentially a Lotus Elise S1 redesigned for the 21st century.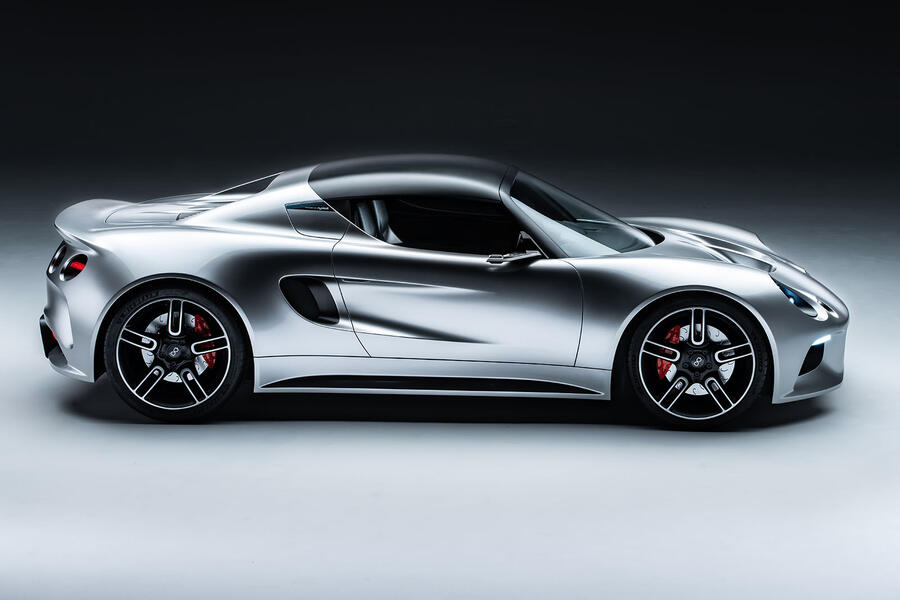 Steve Hutchins, vice president of operations and engineering at Nyobolt, said: "We're talking to automotive customers with potential key dates in 2026/2027, but even if we could make the technology today, in that volume, it's still a three-year programme to get into a car. 
"If a customer wants that technology, what he means is he wants it in three years' time. We've got some OEMs testing our battery technology and they're very excited by the results." 
Against the backdrop of strong confidence for automotive applications, deliveries of Nyobolt's batteries to its industrial customers in the mining, industrial automation and off-road heavy equipment sectors will begin in the middle of next year.
The firm says it is already making "thousands of [battery] cells a week" using its advanced anode technology, which delivers 10 times more charging power than a conventional battery while still being fully recyclable.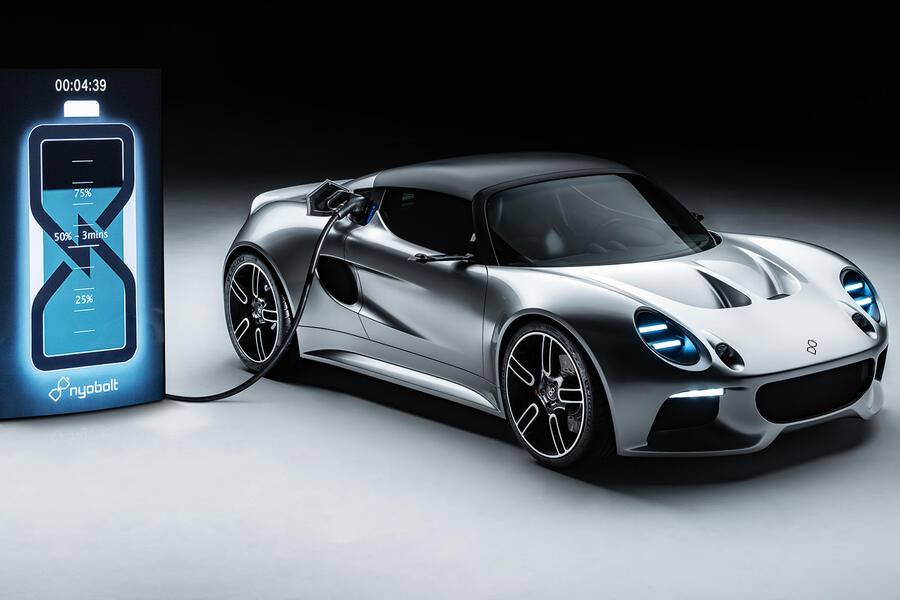 With a focus on the anode in lieu of the cathode, the battery uses low electrical resistance cells, so when current goes through them, they don't get hot and, as a result, don't degrade as quickly. "Tens of thousands" of units are earmarked for production next year.
Nyobolt CEO Sai Shivareddy said the firm is not focusing on energy density as other manufacturers are. Its approach is to optimise existing technology and provide enough range with a short charge time, as opposed to maximising range at the expense of time spent at the plug.
Nyobolt's teams of 50 people in the UK and 30 in Boston are responsible for anode research and cell design respectively. A small team in Asia is responsible for cell manufacturing, with battery manufacturing destined for the UK. 
https://www.autocar.co.uk/car-news/new-c...ction-2026