10-03-2023, 10:22 AM
Official: ZEV mandate confirms car makers must sell 22% EVs in 2024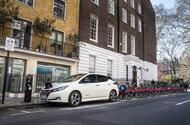 The government has proposed that 22% of new car sales must be ZEVs in 2024
UK government's long-overdue zero-emission vehicle mandate finally arrives; follows last week's 2030 ICE ban delay
The government has finally confirmed details of the long-awaited zero-emission vehicle (ZEV) mandate ahead of its implementation in just three months' time.
From 1 January 2024, 22% of all manufacturers' new car sales in the UK must be ZEVs, the government has confirmed.
This figure will rise to 28% in 2025, 33% in 2025, 38% in 2027, 52% in 2028, 66% in 2029, 80% in 2030 and finally 100% in 2035, when sales of new hybrid cars will be banned. Increments between 2030 and 2035 have yet to be finalised.
For manufacturers who fail to meet the target, fines will be imposed, although the form that these fines will take has yet to be outlined.
The announcement of these measures follows the previously released draft ZEV mandate and come a week after the government delayed the 2030 ICE ban to 2035. 
As part of the mandate, the government has rubber-stamped flexibility measures for those who either exceed or can't reach the imposed ZEV targets.
Under the guise of a trading scheme, car makers can bank compliance in years when they exceed annual targets for use in future years, or trade them with other manufacturers that have fallen short. In the first year, car manufacturers can borrow for up to 75% of their annual target, falling to 25% in 2026, to support them in the early stages.
Grants have also been brought back, but not for car buyers. Included in the mandate is a plug-in van grant of up to £2500 for small vans and £5000 for large vans.
Meanwhile, ministers have looked to quell concerns about leaving flat-dwellers behind in the electric age by offering £350 off the cost of home charge points to those living in apartments. 
Transport secretary Mark Harper said: "Our mandate provides certainty for manufacturers, benefits drivers by providing more options, and helps grow the economy by creating skilled jobs.
"We are also making it easier than ever to own an electric vehicle, from reaching record levels of charge points to providing tax relief for EV owners."
Speaking previously, Harper, who called the mandate "one of the most advanced and ambitious regulatory schemes of its kind in the world", said: "This government wants to back motorists to travel how they want, where they want, and when they want to. 
"Our job is to make sure they do all of those things in a way that is consistent with our environmental results – and that's what we are about to do."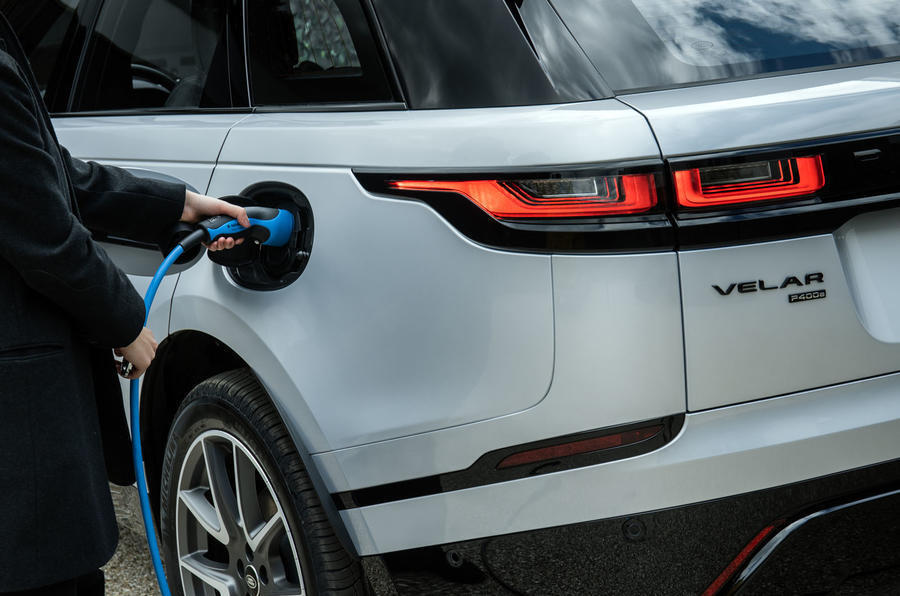 Today's announcement follows concern from car manufacturers that the lack of clarity over the mandate had left them unsure which models they would be able to sell between 2030 and 2035.
The Society of Motor Manufacturers and Traders (SMMT) chief Mike Hawes, who had been one of those critical of the government's delayed mandate, welcomed the documents.
"With less than 100 days to go, manufacturers finally have clarity on what they are required to sell next year and up to 2030. The industry is investing billions in decarbonisation and recognises the importance of this mechanism as the single most important measure to deliver net zero. Delivering the mandate will challenge the industry, despite the flexibilities now included to support pragmatic, equitable delivery given this diverse sector.
"It is worth noting the mandate means the UK still retains the most ambitious transition timeline of any major market but without any private consumer incentives. Furthermore, the lack of a post-2030 regulatory framework creates investment uncertainty.
"Manufacturers offer a vast range of zero-emission vehicles, but demand must also match supply. We need a buoyant market that delivers fleet renewal at scale, ensures a vibrant used EV market and gives consumers confidence. This means an attractive package of fiscal and other incentives, mandated infrastructure targets and a consistent message that encourages drivers to switch now."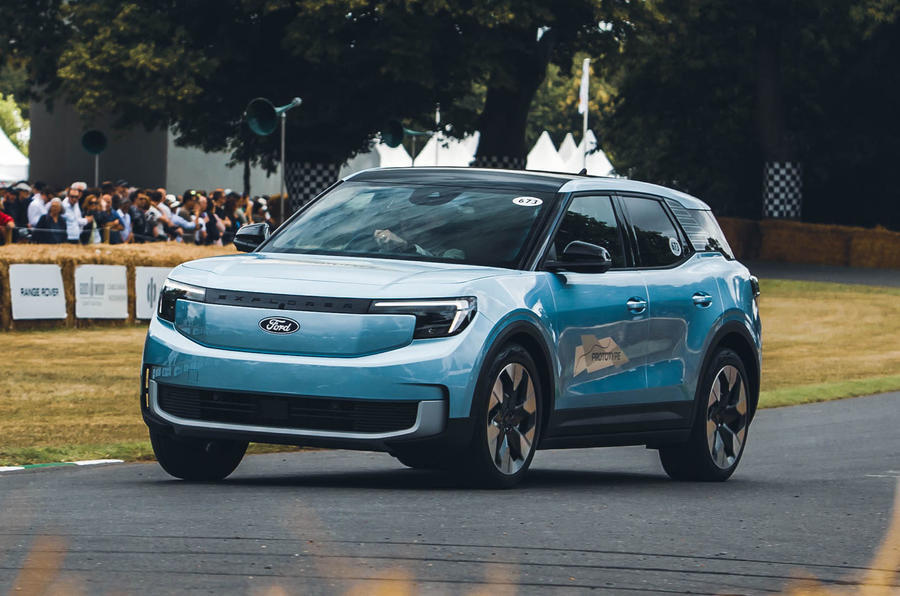 In response to the news, Ford UK boss Lisa Brankin, who last week was very critical of the government's 2030 ICE ban delay, said: "Ford's electric vehicle plans in Europe are unwavering and we will offer an exciting all-electric car line-up by 2030. Ford has backed plans for a UK zero-emission vehicle mandate because it provides a strong investment signal to infrastructure providers to accelerate installation of new charge points. Alongside the SMMT, Ford has provided input to the Department for Transport to help shape the mandate in the early years and it is very welcome to see some of those ideas reflected.
"With a potential 10% tariff on European-built electric vehicles from January under the UK-EU trade deal, more needs to be done to make the switch easier for customers. Tariffs will hit both UK and EU manufacturers so it is vital that both sides come to the table to agree a solution."
Fellow car maker Renault also welcomed the mandate, but said more must be done to bolster infrastructure.
"At a time highly ambitious electrification targets are being set, we urge authorities to act swiftly to avoid potential barriers for consumers, such as the additional taxes set to be placed on EU-made electric vehicles being sold in the UK from next year," it told Autocar in a statement.
"Renault Group's commitment to electrification remains unchanged. Our goal is to reduce emissions and our impact on the planet as fast as possible while offering our customers a broad range of electric vehicles across all Renault Group brands; led by the new Megane E-Tech 100% Electric, all-new Scenic E-Tech 100% Electric, upcoming Renault 5, Dacia Spring and Alpine A290 due in 2024."
Jakob Pfaudler, AA CEO, said: "Today's announcement brings welcome clarity to help support investment in ZEVs and associated technologies and industries.
"Over time, and as part of a wider set of policies, it will help the UK's motorists manage the transition and the AA will be working to give confidence to drivers during this period."
https://www.autocar.co.uk/car-news/busin...ev-mandate