08-27-2023, 09:32 PM
Old Jaguar I-Pace batteries to be given second life in energy plant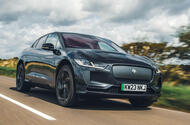 The old I-Pace batteries will be removed from the cars and slotted straight into the energy storage system
Jaguar Land Rover announces partnership to re-use packs for grid-supporting Battery Energy Storage System
JLR will give a second life to Jaguar I-Pace batteries to help create one of the largest energy storage systems in the UK.
The new Battery Energy Storage System (BESS), created in partnership with renewable energy firm Wykes Engineering, will harness solar and wind power and store the energy in the cars' former batteries.
This will reduce pressure on the National Grid ahead of the country's mass push towards buying electric cars – especially during charging peak times, the companies said.
This is because the BESS – made up of 30 second-life I-Pace batteries – and systems like it can deal with rapid peaks in demand and collect solar and wind energy that would otherwise be lost when the grid reaches capacity.
Taken from prototype and engineering test vehicles, 30 of these Jaguar batteries can, at full capacity, store enough energy to power 250 homes for a day. 
JLR, formerly Jaguar Land Rover, has vowed to supply batteries to power 750 homes for a day by the end of 2023.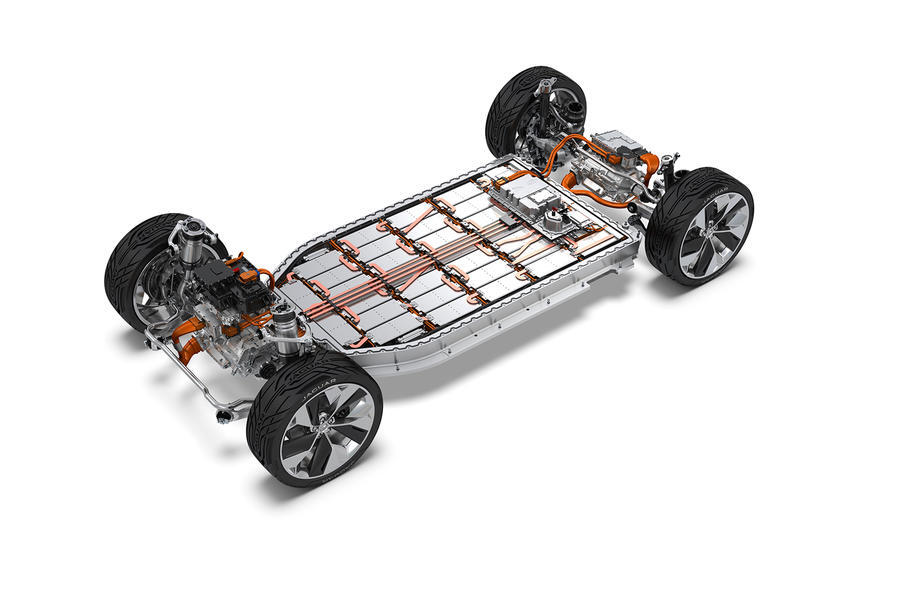 READ MORE: Jaguar I-Pace to retire by 2025 along with ICE range-mates
Another key aspect is that the BESS has been created so the batteries are simply removed from the I-Pace models and slotted into racks in the containers on site, helping to maximise the sustainability of the project.
The car maker said this move is important because reusing vehicle batteries will "create new circular economy business models for JLR in energy storage and beyond".  
It adds that, in the future, it will also look to reuse batteries from current production vehicles.  Once the battery health falls below the required level for these second-life use cases, JLR will recycle the batteries so that raw materials can be recovered for reuse as part of a true circular economy.  
"Our sustainability approach addresses the entire value chain of our vehicles, including circularity of EV batteries," said François Dossa, executive director, strategy and sustainability at JLR.
"Our EV batteries are engineered to the highest standards and this innovative project, in collaboration with Wykes Engineering, proves they can be safely reused for energy sector application to increase renewable energy opportunities. Using the 70-80% residual capacity in EV batteries, before being recycled, demonstrates full adoption of circularity principles.
"Working together with industry-leading partners, we are developing a complete EV ecosystem, from batteries to charging, supporting our net-zero transformation.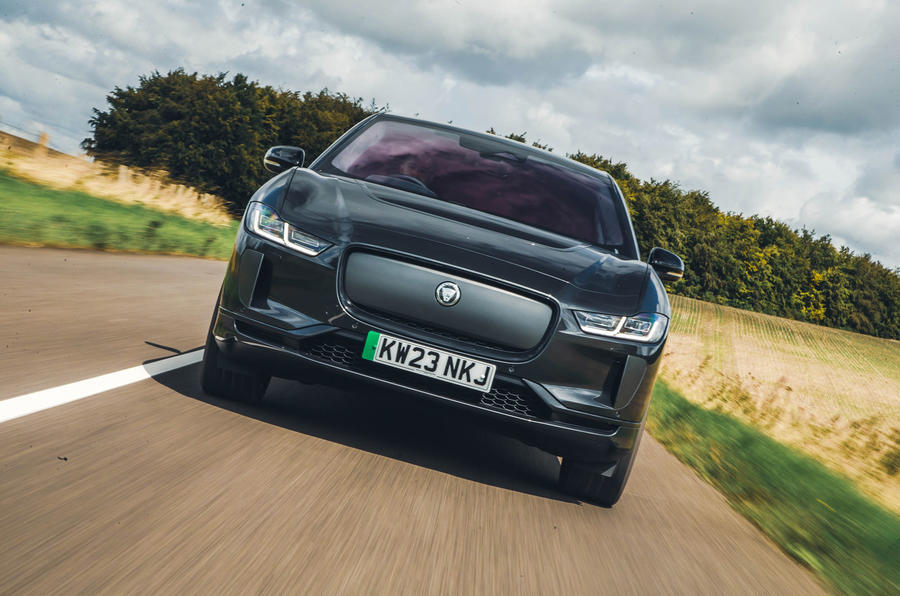 Reuben Chorley, JLR's sustainable industrial operations director, said developing second-life battery projects is "crucial to helping JLR adopt a new circular economy business model and drive us toward achieving carbon net zero by 2039".
David Wykes, boss of Wykes Engineering, said the move will help to drive the UK forward towards its EV ownership goal. "One of the major benefits of the system we've developed is that the containers are connected to the grid in such a way that they can absorb solar energy that could otherwise be lost when the grid reaches capacity," he said. 
"This excess energy can now be stored in the second life I-Pace batteries and discharged later. This allows us to 'overplant' the solar park and maximise the amount of power we generate for the area of land we are using."
https://www.autocar.co.uk/car-news/busin...econd-life