01-31-2022, 03:37 PM
On this day: celebrating the life of Bernd Rosemeyer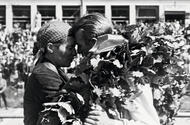 Rosemeyer celebrates victory with his aviator wife, Elly Beinhorn
It's 84 years since this grand prix legend was tragically killed. Time to tell his story for a new generation
Today marks 84 years since the passing of one of the world's greatest racing drivers: Bernd Rosemeyer.
Eighty-four isn't a special anniversary, but I've just finished reading his biography, written by his widow, Elly Beinhorn; and although she wasn't an amazing writer (instead, she was the swashbuckling German equivalent of Amy Johnson), the book paints a fascinating picture of Rosemeyer and the glamorous little world in which he lived. With his character now illuminated, rather than him being just a name on a list, it felt wrong to let the date simply slide by once again, unremarked upon.
Unremarked upon it always is, save for in niche circles. Practically nobody nowadays will, when asked for their personal list of greatest racing drivers, include Rosemeyer. And that's quite understandable, due simply to maths: to have been a fan of his, you would have to be at least in your 90s now.
Subscribe to the Autocar Archive today
(On that note, if by some small miracle anyone who attended the 1937 Donington Grand Prix happens to read this, please do drop me a line. It must have been quite incredible for those Brits who had only ever seen little ERAs and suchlike pootling around to suddenly be hit with the deafening noise and unbelievable speed of the monsters that looked like they came from outer space, or perhaps a time machine, but in actuality nearby Germany.)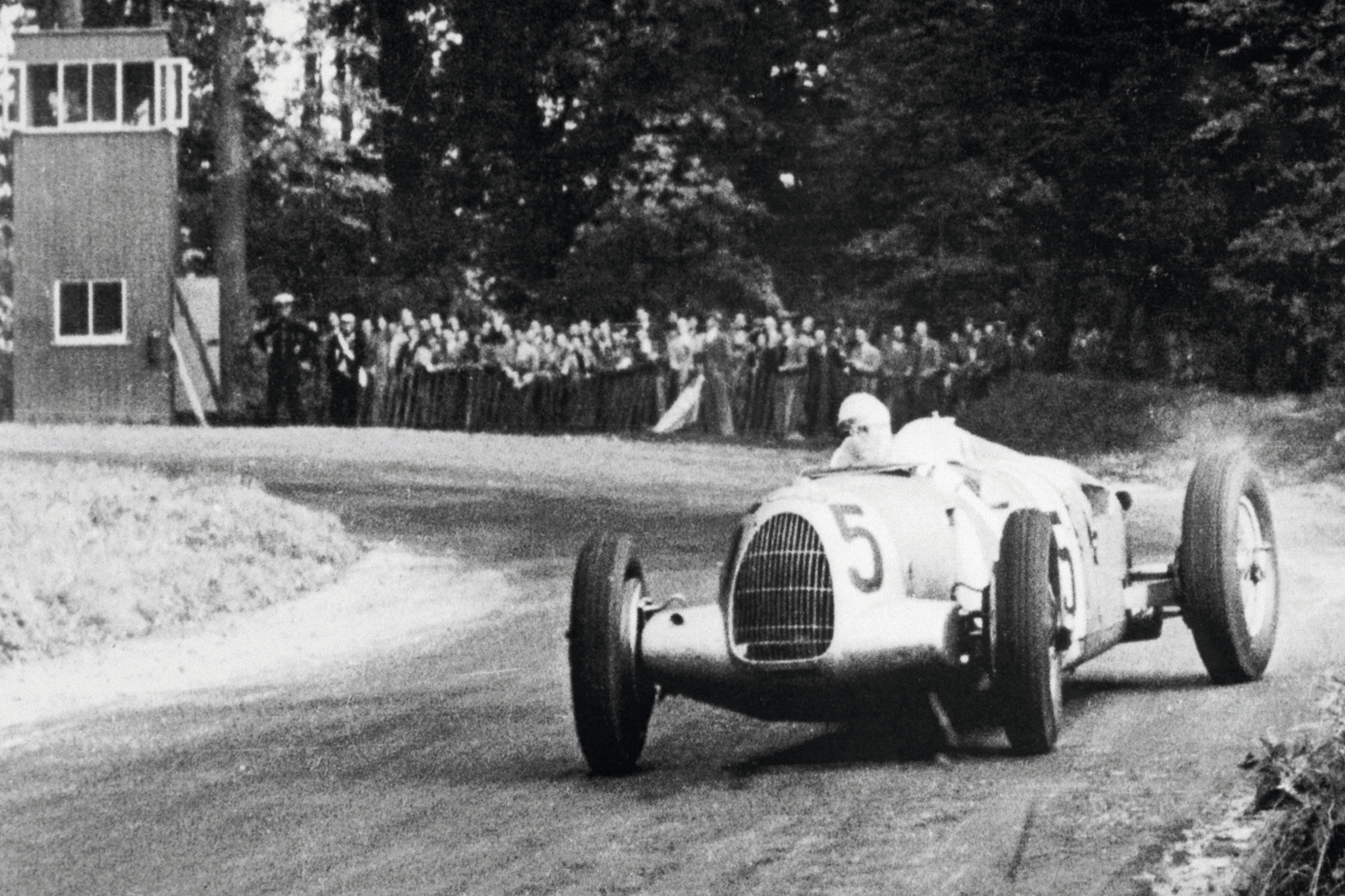 Rosemeyer was part of a group of elite drivers in the golden grand prix period of the 1930s, racing alongside the likes of Achille Varzi, Hans Stuck, Louis Chiron, Luigi Fagioli, Rudolf Caracciola and Tazio Nuvolari. 
All of those names are fast fading from public memory. This happens in every field of human endeavour; achieve yet be consigned to only occasionally referenced history books within a few generations. Which saddens me, for some reason. Perhaps it's because they say you die twice, once physically and again when somebody thinks about you for the last time. It's a thought that I often have when I see pictures of my great-grandfather, killed in the war at just 25 – three years younger than the tragic age at which Rosemeyer died. So let me tell you about the boy from Lingen, who burst onto the scene and all too briefly burnt brighter than most.
It's a story that begins with a scene that feels like one of Harry Enfield's 'When Life Was Simpler' comedy sketches. Georg Swarting, the local representative of motorcycle maker Zündapp, stopped at the Rosemeyer family garage and happened to mention that he was a rider down for an upcoming race, due to illness. Young Bernd jumped on his BMW and proceeded to race around the forecourt, sitting backwards in the saddle and suchlike, and the gig was his. Naturally, he won this first race with ease.
In the opening race of the 1933 season, he was spotted by the team manager for NSU, and several commanding wins later he became a full team member of the Auto Union stable – a stable that would soon also contain Ferdinand Porsche's revolutionary new grand prix cars.
He somehow convinced the team into signing him as a car racer, but they were anxious about running him in its first race of the year, at Avus – a circuit that was in reality two straight stretches of autobahn conjoined by 180deg turns, one of them banked to the extent that it resembled the motorcycling 'wall of death' on which Rosemeyer had once wowed crowds.
So of course the young man wrote every day on his boss's office calendar "Will Rosemeyer race at Avus?" until eventually the exasperated Willy Walb scrawled back not "nein" but "ja!".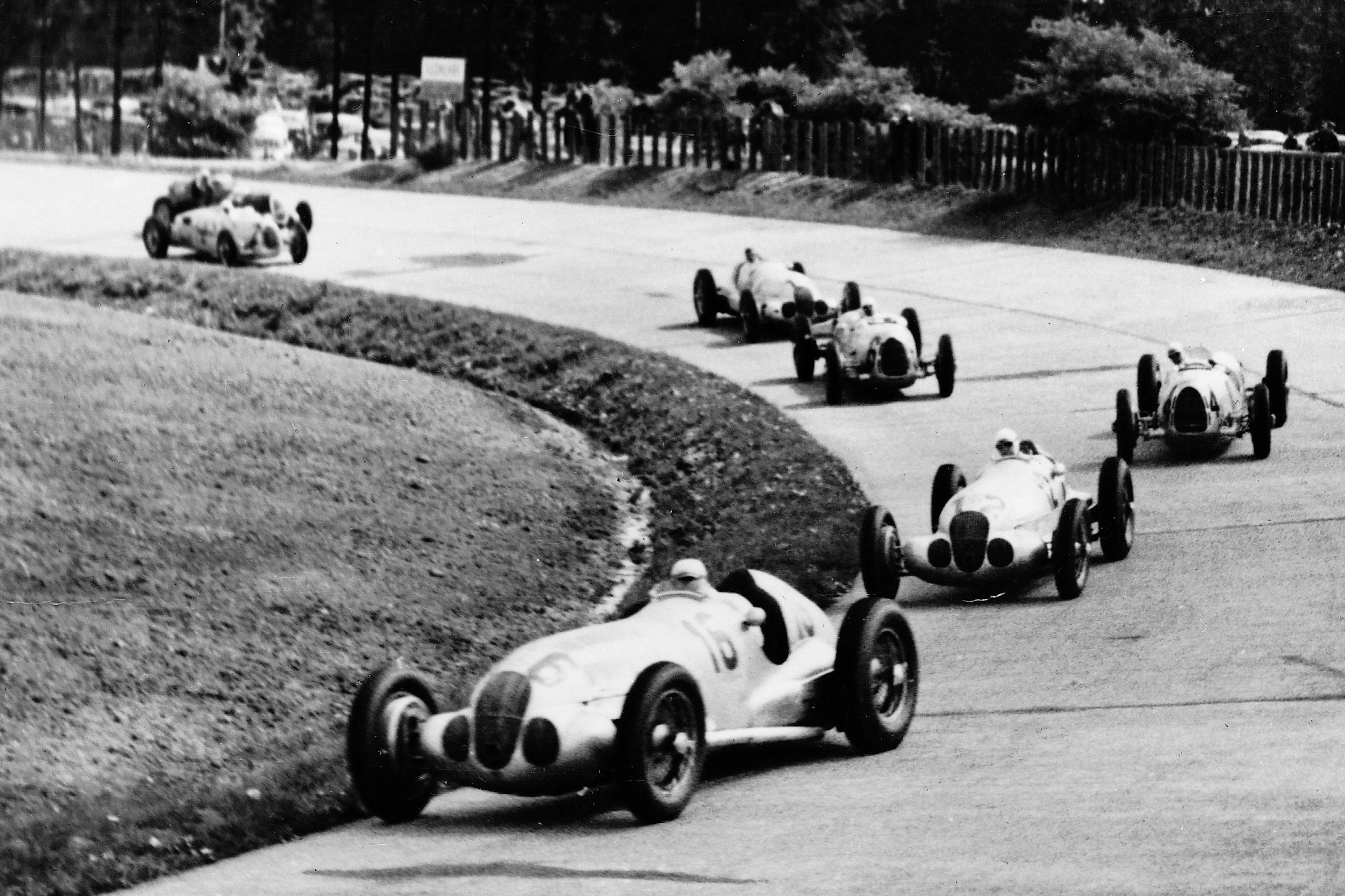 A burst tyre put paid to his debut, but weeks later he was the talk of Germany as he gave Mercedes-Benz's legendary Caracciola a run for his money at the Nürburgring.
The Auto Union was very hard to drive, with a rear-mid-mounted Porsche V16 sending almost 400bhp to the primitive tyres on the rear axle, this layout resulting in unconventional handling, but many believe that this was a help rather than a hindrance to Rosemeyer, as he had no prior car experience whatsoever, whereas his rivals were having to adapt.
His first win came in Czechoslovakia, as a prelude to his all-conquering season of 1936, in which he won six races, among them three of the four that counted towards the European Championship, winning him that coveted title. His team-mates, veteran Hans Stuck and promising cadet Ernst von Delius, were very often many seconds adrift on hot laps.
His most impressive win was surely the 1936 Eifel Grand Prix at the infamous Nürburgring. He had overtaken the Alfa Romeo of Nuvolari from a rainy start, and then thick fog descended. Everyone slowed – except for Rosemeyer, who was now going 10sec faster than his Italian rival.
Beinhorn claimed this was due to his having extraordinary eyesight, as she once experienced first-hand as he drove them at high speed in his beloved Horch road car.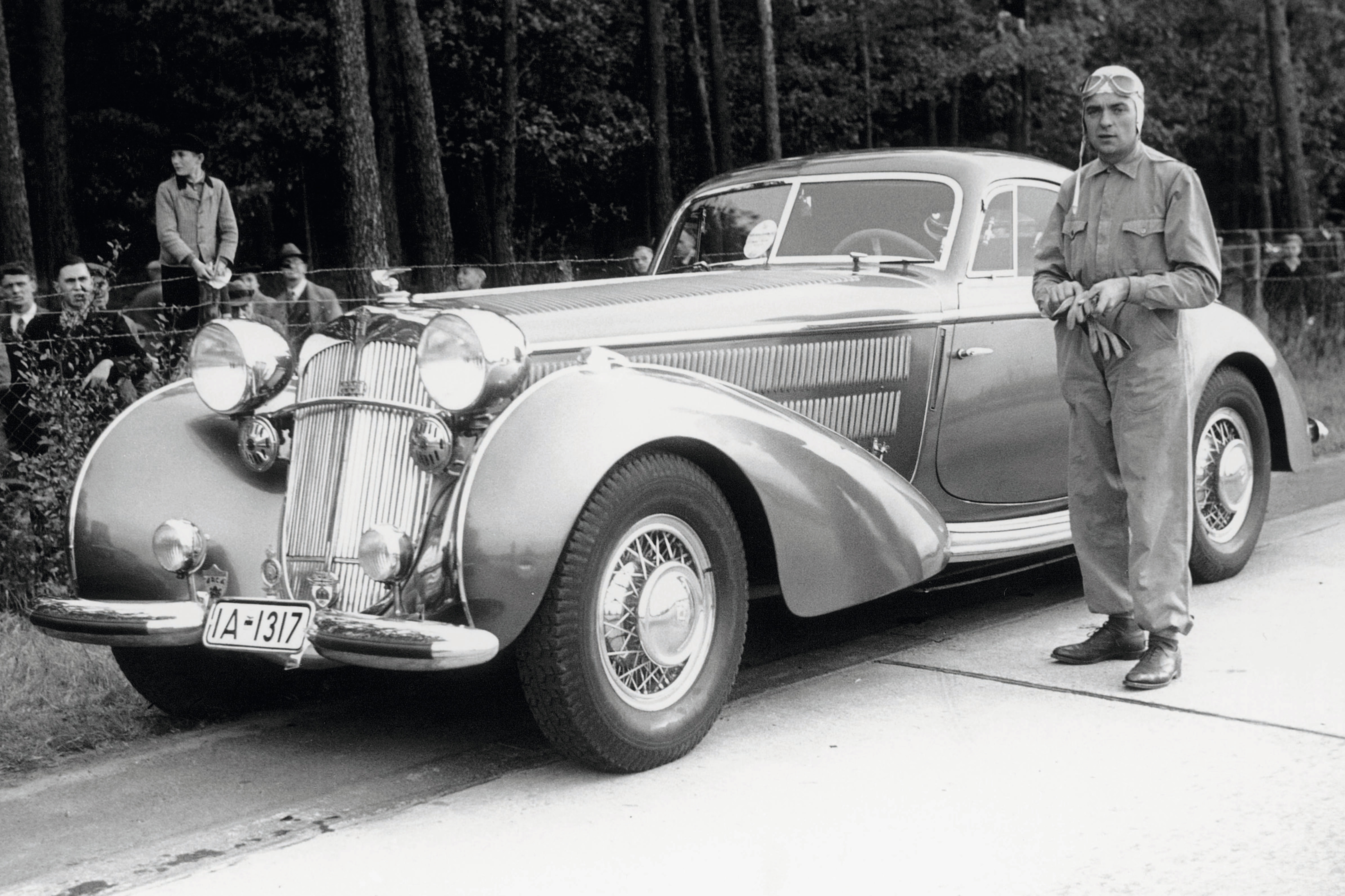 (It's inescapable that this win earned Rosemeyer an appointment to the SS from Heinrich Himmler. This remarkable era of automotive engineering is in inextricably entangled with the Nazi Party in every way, and it should not be forgotten that the Auto Union and Mercedes teams were propaganda tools for this despicable regime. Rosemeyer was no Nazi, but it was an honour that no German could safely refuse. He never actually joined the party and never once wore his SS uniform; indeed, he took the brave liberty of instead wearing a suit to meet propaganda chief Joseph Goebbels.)
Rosemeyer then got involved with Auto Union's attempts to break road-car speed records, and in his first such session broke the world record for speed over 10 miles, hitting 233.89mph (and remember, this was in 1936!).
The pinnacle of his racing career came in 1937, as the Germans headed to New York for the Vanderbilt Cup. The tight, twisty circuit was far from suited to these cars, but Rosemeyer somehow pulled off a famous win, triumphing over the Americans with his driving as well as his innocent donning of knee-length socks, shorts and a green Tyrolean hat.
He endured a tough 1937 racing season overall but ended the year on a high as he became the first man to exceed 250mph – the effort of keeping the streamlined Auto Union tracking straight so great that he had to be lifted from the car semi-conscious.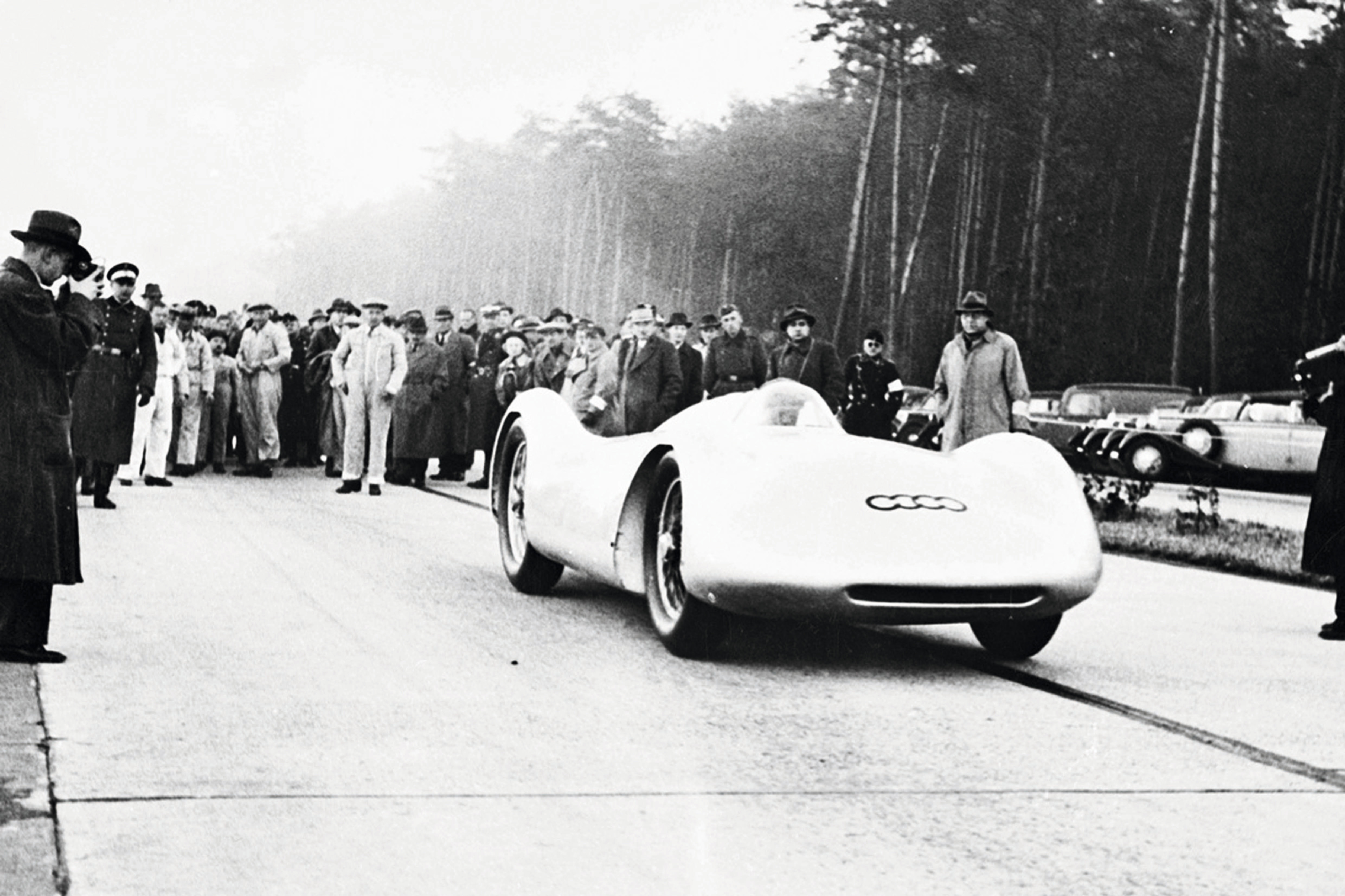 Perhaps he should have taken that an omen, but his desire and enthusiasm for speed and daring could never be dampened. Despite the arrival of his first child, a son, in early 1938, he elected to attend another record-attempt session.
Mercedes' Caracciola went first, before Rosemeyer set a new record of 268mph. Believing he could still improve, he went for another run, despite the wind having picked up. He lost control of the car, and even his famously cat-like reflexes and masterful car control weren't enough to save him at around 270mph – the kind of speed that, staggeringly, wouldn't be exceeded on any public road in the world until the 2010s.
"Rosemeyer had become an established ace; a great popular figure in Germany; with his name spoken by every child with bated breath as a veritable demon of speed," eulogised Autocar's John Dugdale at the time. "I have seen his boyish daring and excitability turn to a nervous energy so strong that he would hardly pose for a photograph, hardly stand still or appear to concentrate."
"He will remain forever in our memory as the true friend, the fair sportsman, the upright man. He will live on as the great, triumphant fighter that he was and an example to all," added Auto Union team boss Karl Feureissen.
Perhaps it was a blessing that Rosemeyer missed the horrors of the war, which destroyed the country and the company that he loved so much. No doubt he would be delighted at the roaring success of reincarnated Audi – and that his achievements haven't been forgotten.
If you never have, you absolutely must watch some videos on YouTube of Rosemeyer racing his Auto Union. And if you ever find yourself driving on the Frankfurt-to-Darmstadt autobahn, there's a little memorial among the trees; please do take a moment to pay your respects.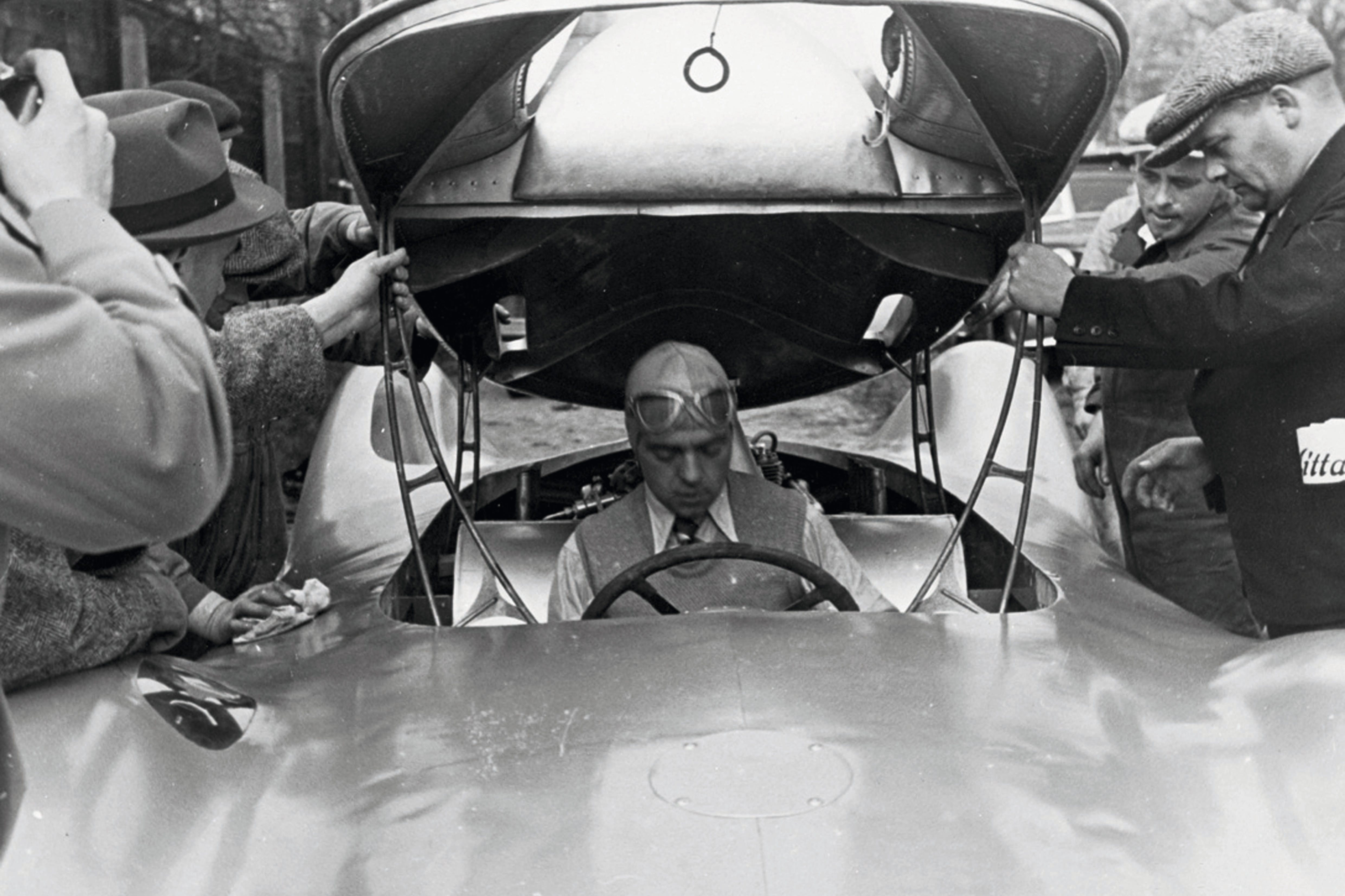 The Autocar Archive, dating from 1895 to the modern day, is now available online. Subscribe today
https://www.autocar.co.uk/car-news/from-...-rosemeyer