05-24-2021, 09:19 AM
Opel Manta Elektromod is the sporty EV we can't have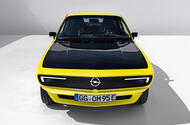 Affordable and sporty are seemingly opposing themes when it comes to electric cars – which is why Opel's restomod is so appealing
It's tantalising. Opel has shown us an electric restomod based on the shapely Manta coupé from half a century ago, and distinctly desirable it looks too.
The 1970 was based on the Ascona saloon (think Insignia) and was a major rival to the Ford Capri, especially in Germany. The Opel was undoubtedly the better car, its 1.9-litre motor less coarse than the Capri's, its live rear axle less wayward.
But that was then. What we have here is a heavily modified Manta propelled by a 145bhp, 188lb ft electric motor, making it the most powerful version of the car Opel has yet made. Presumably it's not that heavy, being a restomod, so it will be quick but it also looks to be airbag-less, if the small boss on the steering wheel is anything to go by.
All of which means that it won't see production, despite the charming update of its headlights, an impressively modern, connected interior and the retention of the original car's four-speed gearbox for your ratio-selecting pleasure. Another deeply pleasing retro reference is the matt black bonnet, the next step beyond go-faster stripes 50 years ago. Happily, the vinyl roof has been left off.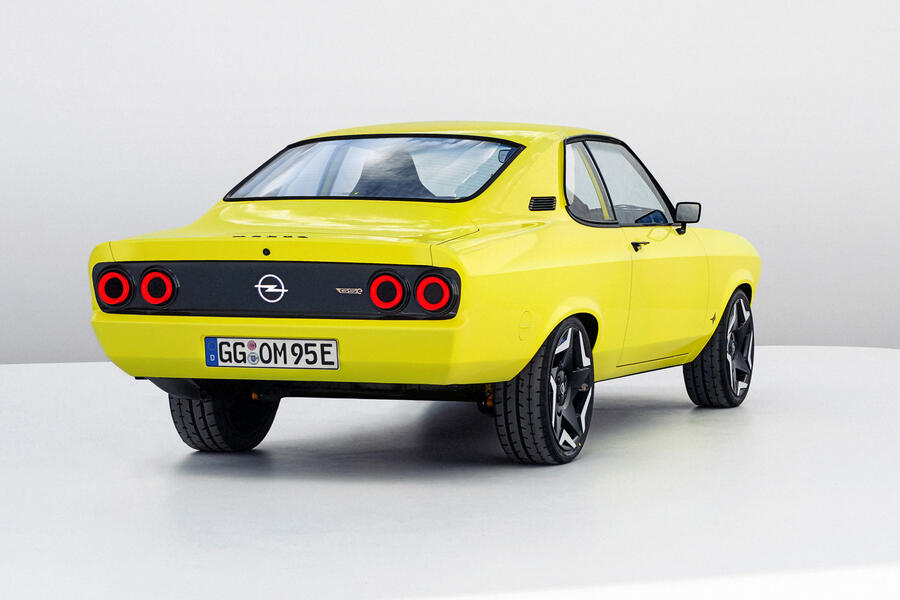 This Manta is tantalising not only because it's a beautifully executed remake of one of the prettiest affordable coupes of the '70s – and there were plenty back then – but because it's exactly the kind of electric car this particular scribbler would like. I want an EV that's sporty, looks it, doesn't cost the earth and doesn't come with a battery pack the size of a Trafalgar Square statue plinth.
Right now, your electric choices are hatchbacks, SUVs, saloons and for something really sporty but unaffordable, the Porsche Taycan. Which is out of reach for most of us, too big and too generously bestowed with doors. Unfashionable though this bodystyle is now, I want an electric coupé.
And there's some eco logic to this. Being a 2+2, it can be smaller, lighter and less well equipped in the rear half of its cabin. Being lower and smaller will dramatically reduce its aerodynamic frontal area, improving the battery's range. Which need be no more than 200 miles, or perhaps less if the possibility of adding batteries, and range, is optionally offered. Or better still, rentable. This can be an exciting commuter car, shopping car, short-trip car or the get-up-damn-early-for-a-drive car.
It doesn't have to be a restomod, although referencing the 1970 Manta would be a fine thing, but it does need to be affordable, properly fun to drive (a choice of gears would indeed be good, please) and attractive. Given the current crop of EVs (there are obvious exceptions, of course), that wouldn't be hard.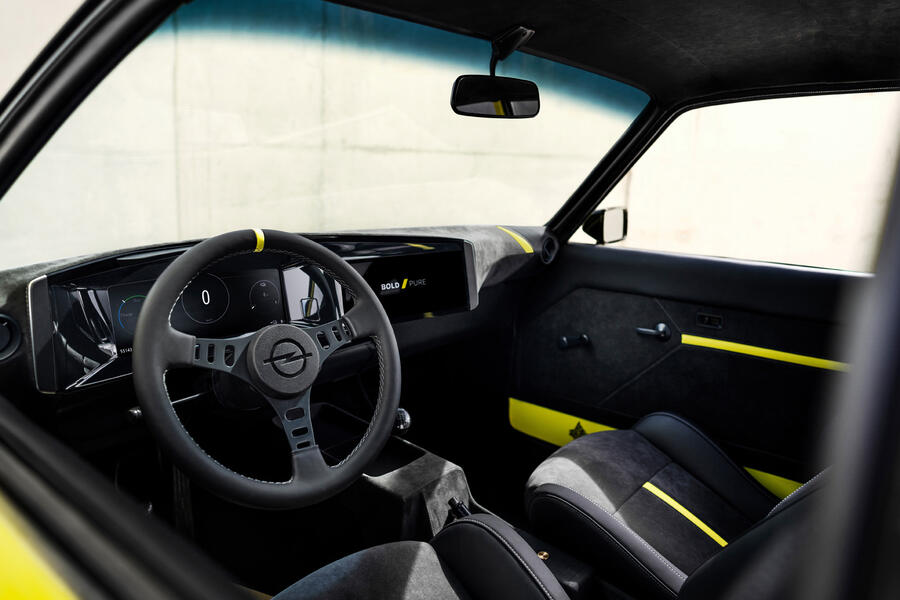 A final thought. This is a product of Stellantis. If the group really did develop a compact, keenly priced, electric rear-drive platform with suspension upgradeable to suit many brands, think of the possibilities. An electric Alfa coupé and spider. The realisation of that wonderful Peugeot 504-inspired e- Legend. A new volt-fired Fiat coupé. A Chrysler Crossfire.
Well, maybe. But with all those brands, there might be real potential. Hopefully, though, it's only a matter of time before someone – anyone – gives us a compact electric coupé.
READ MORE
Opel Manta GSe Elektromod officially revealed as reborn EV
All-new Vauxhall Astra: reinvented hatch tests hybrid powertrain
https://www.autocar.co.uk/opinion/new-ca...-cant-have