04-23-2022, 08:57 AM
Opinion: New BMW 7 Series shows Munich's long-distance vision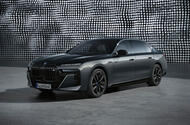 ICE cars still very much on the agenda for the firm, despite heavily pushing the electric i7
The newly revealed BMW 7 Series is a vast and imposing flagship. That nose design aside, its also rather more retrained and classically styled than recent BMW models.
But under that 5.2-metre-long body, the 7 Series represents the future of BMW and also demonstrates the best in long-range thinking.
The only difference between the fully electric i7 and its hybrid sisters is an extra 10cm of bodywork, hidden between the doors and the sill. Indeed, if it was weren't for the chrome strip on some models, you would never detect it.
But that strip of bodywork shows just how quietly brilliant this new car is and how, arguably, is much better suited for the next decade and more than any number of dedicated EVs currently rolling off the production lines.
Engineering an architecture that can be produced as an EV, a plug-in hybrid, a 48V mild-hybrid and a pure-ICE vehicle is a huge achievement. No surprise then, that BMW bosses told me that work on the new platform began around six years ago.
That would been a few months after the Dieselgate affair blew up in Europe in September 2015. It would have become quickly obvious to BMW's philosopher-engineers that EU legislation would inevitably pivot away from being mostly concerned about fuel economy and towards the California-led concerns about air quality.
Other impacts aside, that pivot would clearly mean a bigger emphasis on electric vehicles. The firm has been ahead of the pack with the BMW i3 EV and BMW i8 plug-in hybrid, but it saw these cars as specialist models, built around clever composite structures and styled very differently.
At the time, BMW was also investigating electrification by means of using a range-extender drivetrain, even demonstrating a 5 Series GT-based range-extender concept to the press.
But like Volkswagen, BMW figured Dieselgate meant that pure-EVs would now be on the legislative menu, and the result of those decisions have recently arrived in the form of the BMW iX, BMW iX3 and BMW i4.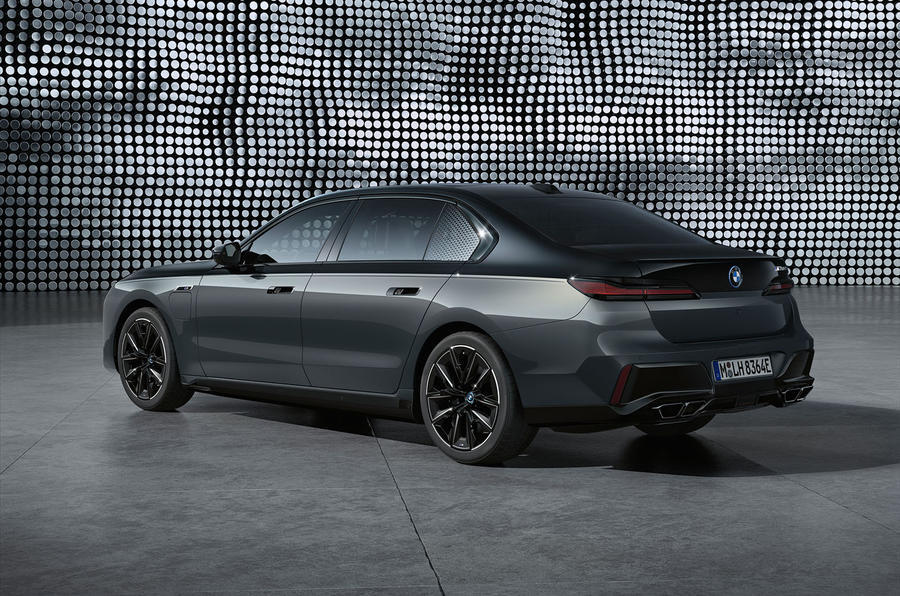 However, hot on the heels of these discrete EVs comes the mighty 7 Series, a car as a future and global-market proofed as its is possible to imagine. (And let's not forget at this point Jaguar Land Rover, whose new MLA platform can also accommodate a wide range of drivetrains, as we will come to see).
The recent commodities boom has left car makers very concerned not just about the future price of battery packs but also about the supply of the materials to make them. Some analysts are predicting that pack costs could spiral upwards over the next 24 months.
Bad news, perhaps, if your business is based on pure EVs. But new architecture - soon to be seen under the BMW 5 Series family - is able to shape-shift as the market and customer demand changes.
Senior BMW people at the 7 Series unveiling are a little more confident in saying the quiet part out loud: some customers will not want to buy a pure-EV. The new 7 Series diesel has a range of 745 miles on one tank, they said. And it was also pointed out that the fuel tank on the 7 Series plug-in hybrid models was also nearly as capacious as on the pure-ICE models – another nod to the range and easy of ICE motoring.
BMW isn't a company giving up on ICE cars. And with a battery-supply crisis blowing up on the horizon, the huge effort and investment put into the new 7 Series (and upcoming and big-selling 5 Series family) might prove to be one of the savviest moves in the recent history of the automotive industry.
https://www.autocar.co.uk/opinion/new-ca...nce-vision