04-14-2021, 03:59 PM
Opinion: why Matchbox cars have everlasting appeal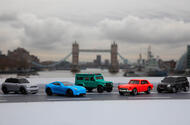 New 'best of' model range has sent our man down memory lane
Small, shiny and wheeled: Matchbox toys were once a staple gift to small boys from indulgent relatives.
I still remember my Aunty Edna giving me a small, bottle green Formula 1 car with a yellow stripe capping its slender nose. I didn't know what make it was, so I turned it over to read the lettering on its base and mispronounced Lotus as 'Lottus'. It was a 1960 Lotus 19 F1 car, and would become one of many of these diminutive toys to litter my bedroom.
The owners of the brand, of which more shortly, have just relaunched it with arrays of models themed by European countries, each containing a mix of modern and classic models as well as utility vehicles. The UK collection includes Jaguar's E- and F-Types, a Lotus Elise and Europa (the classic variety), an MGB GT, a modern Mini Countryman, an LEVC taxi and a BMW M5 police car.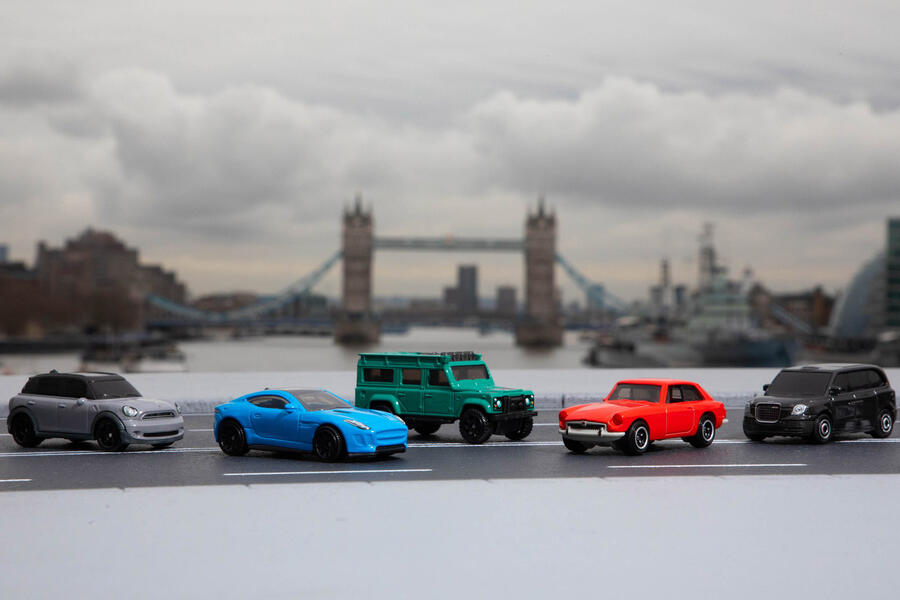 The French collection includes a Renault Kangoo van, a 1968 Citroën DS and, a little unexpectedly, a Lamborghini Gallardo in French police livery. German kids will enjoy a more imaginative range taking in a Unimog, a 1969 BMW 2002, a Mk1 Golf GTI and the appealingly oddball Golf Country. Italian bambini can choose from Lamborghini's '68 Miura and its out-there LM002 off-roader, plus the Alfa 4C and a current Giulia.
Potentially the most interesting is the Russian collection. Were it me, I would have modelled the ubiquitous Fiat 124-based Lada, the classic Lada Niva and a BMW X6 (the unfortunate star of many a Russian dashcam car crash video).
But there are no Russian makes, although there is a suitably gangsterish six-wheeled Mercedes G-Wagen that kids can run other Matchbox toys off the road with. Still, never mind the carping – it's great to see this famous 68-year-old range of tiny toys refreshed.
Matchbox cars were small because of a school rule. The daughter of Jack Odell, co-founder of the brand, told him that her school would only allow pupils to bring in objects that would fit inside a matchbox. Odell was part-owner of a metal die casting business, so he made his daughter a tiny metal steamroller that would fit within said matchbox. It wasn't long before her schoolmates wanted them too, and a business was born.
A very successful business that soon faced competition. None of which landed a blow until the advent of Hot Wheels in the late '60s, these American rivals featuring low-friction axles that allowed the cars to run at speed on a plastic track. That was one solid Hot Wheels advantage, another the fact that the range majored on brightly coloured and exciting hot-rods. And they were a big contrast to Matchbox's concentration on the cars and lorries of Britain's roads, even if these included an Iso Grifo and an Aston Martin DB5 among the Fords, Vauxhalls and Foden lorries.
Matchbox eventually went bust and was bought and sold several times before being acquired by its partial nemesis Mattel, creators of Hot Wheels. It's Mattel that has launched this new Matchbox range, again featuring the cars that kids are likely to see on the roads around them. And for big kids, the cars that would have been on the road when boxes of Brymay matches were commonly carried in the pockets of their cigarette-smoking parents.
READ MORE
Matchbox cars: the secrets of scaled-down models
How I fell in love with cars: Richard Bremner
https://www.autocar.co.uk/opinion/new-ca...ing-appeal