02-27-2023, 01:20 PM
Ora Funky Cat 2023 long-term test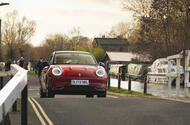 After this Chinese newbie's road test this month comes the longer, everyday test
Why we're running it:  Ora is one of a number of Chinese EV brands hoping to make it big in Europe. Does the Funky Cat, it's first model, land on its feet?
Life with an Ora Funky Cat: Month 1
Welcoming the Funky Cat to the fleet - 22 February 2023
Yeesh. What's redder – the car or my face?
The Ora Funky Cat split opinion when it landed in the UK late last year. When embargoed UK first drives went live, it became abundantly clear that its cheery stance, funny name and competitive pricing couldn't quite compensate for a raft of shortcomings in the dynamic and functionality stakes in the eyes of many a motoring hack. Some reviews were pretty harsh. I, on the basis of a pretty agreeable test drive and objective consideration of rivals, liked it and gave it four stars.
When I got back to the office, the somewhat doubtful road test team made no secret of their scepticism but agreed, at my behest, to reserve judgement until they'd had a chance to get funky themselves – which they now have done. And they, after a much more thorough, multi-day road test, did not like it and gave it two and a half stars.
Allow me to attempt to defend myself. I had just a couple of hours with the car and it was a quite lovely time, all told. The roads were slick, twisty and roughly finished but the Cat felt composed and secure; the infotainment system was poorly integrated but I was promised Apple CarPlay would be introduced in a matter of months; and in light of the astronomical prices being asked for some relatively humdrum metal these days, I thought a few 'quirks' sufficiently ignorable to justify a £30,000-plus price.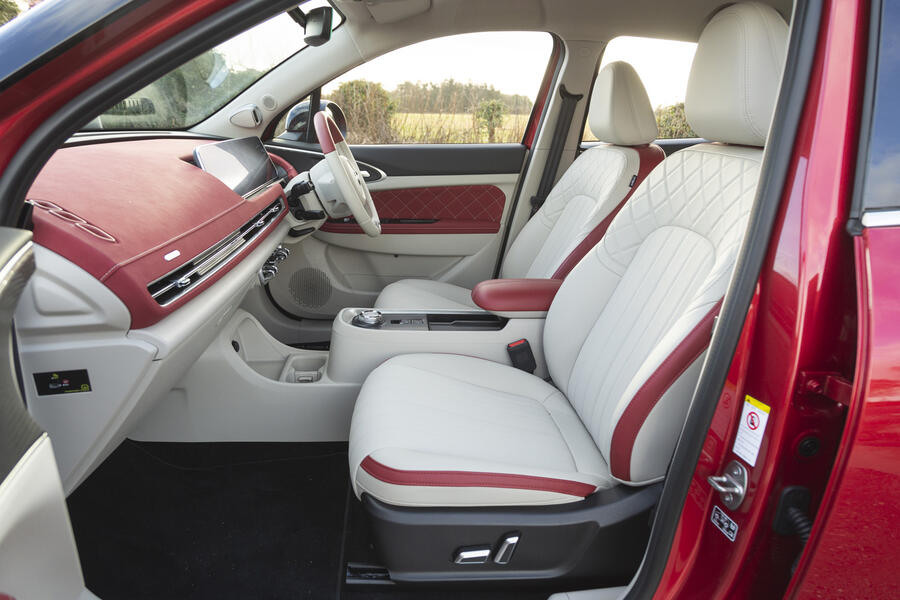 As the road testers have vocally demonstrated, though, the Funky Cat makes an agreeable first impression but over time its lamentable shortcomings are brought to the fore so obviously as to sour the whole experience. But faced with the drudgery of real life, away from Millbrook's fearsome Alpine course and unplugged from the road testers' faithful Amstrad CPC 464, perhaps the Funky Cat can come good and prove itself to be a charming alternative to the more commonly considered names.
The third in a succession of feline-themed long-term test cars to grace my driveway in recent months – but an altogether different moggy from the Jaguar XF and Ford Puma ST before it (must be something about my name) – the Ora Funky Cat should be a pretty agreeable companion, on the face of it.
At this most transformative of junctures for the automotive industry – when both the types of cars on sale and the ways we can own them are being radically overhauled – it pays to consider the odd underdog from time to time. What remains to be seen is just how odd this particular underdog is. Europe-bound Chinese car brands are betting big on the gradual erosion of brand loyalty across the car-buying public, but convincing a long-time Volkswagen Group customer (for example) of the virtues of a strange-looking contraption from an unknown brand with a silly name will be no mean feat. Particularly when its on-paper specification paints it as the runner-up in a number of core areas of competition: charging speed, range and pace.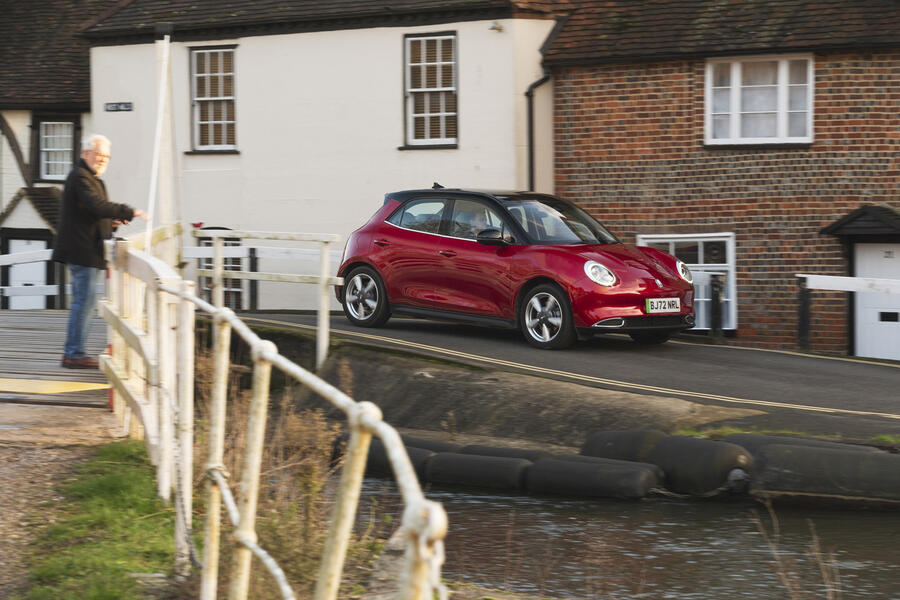 Convincing me could be less difficult. I do most of my driving in congested suburban London, which means my total mileage is relatively low and my dependence on public charging not as acute as it will be for drivers with more intense usage requirements, so I can't see its real-world range of 160-ish miles and maximum charging speed of 64kW blighting the experience too obviously.
Although it springs to mind that I was similarly optimistic about spending prolonged periods in the capital with the Vauxhall Corsa Electric and Mazda MX-30, and it wasn't long before I grew quite tired of the whole will-we-or-won't-we-make-it routine with them. Let's hope that recent improvements to my local charging infrastructure make this an easier experience.
I also don't foresee the Cat's unimaginative packaging being much of an issue: the boot is comically small, oddly shaped and difficult to load, but apart from the odd bag of eggs and milk, I don't do a lot of load-lugging so I'll happily make do with using the back seats (which, you guessed it, I rarely have cause to use as intended) as a storage solution when required.
I suppose what I'm really trying to ascertain is whether I could be exactly who the Funky Cat is aimed at. I think that anyone whose driving pattern is similar to mine – city-based, low mileage, single occupancy, light loads – could be well served by this quirkily styled but otherwise largely unremarkable EV. It just remains to be seen whether its lacklustre on-paper performance and functionality leave it lagging well behind accomplished rivals like the MG 4 EV and Cupra Born.
Second Opinion
Even though it's not a very good car overall, I find the Funky Cat oddly endearing. It's not bad to drive down a country road, and I like its friendly face. When you live with a car long term, you might want a bit more than that, though. Such as Apple CarPlay.
Illya Verpraet
#Back">Back to the top
Ora Funky Cat specification
Specs: Price New £31,995 Price as tested £32,790 Options Mars Red metallic paint with Starry Black roof £795 
Test Data: Engine Rear-mounted electric motor, 45.4kWh battery Power 170bhp Torque 184lb ft Kerb weight 1,540kg Top speed 99mph 0-62mph 8.3sec Range 193 miles Fuel economy 4.0mpkWh Faults None Expenses None
#Back">Back to the top
https://www.autocar.co.uk/car-review/ora...-term-test