09-28-2022, 12:44 AM
Paris motor show 2022 preview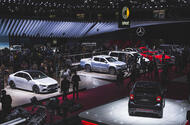 The French motor show is back for the first time since 2018, with several new models set to make their debut
The Paris motor show returns this year for the first time since 2018, following a Covid-enforced hiatus. 
The biennial motor show, which runs in parallel with the Frankfurt motor show, is a hub for several big European car reveals and debuts. It will open its doors to attendees and the world's key vehicle manufacturers from 17-23 October. 
So, what will we see this year? Our comprehensive list previews all the biggest cars we can expect at the Parc des Expositions next month. 
Read on for our expected reveals in Paris
Alpine concept
We are eagerly awaiting Alpine's appearance in Paris, and the French sports car maker has already confirmed it will reveal a new concept on home turf at this year's show. 
It could be a preview of its planned all-electric replacement for the Alpine A110 sports car. The Alpine A110, a key Porsche 718 Cayman rival, will receive an all-electric successor in 2026. 
New Dacia branding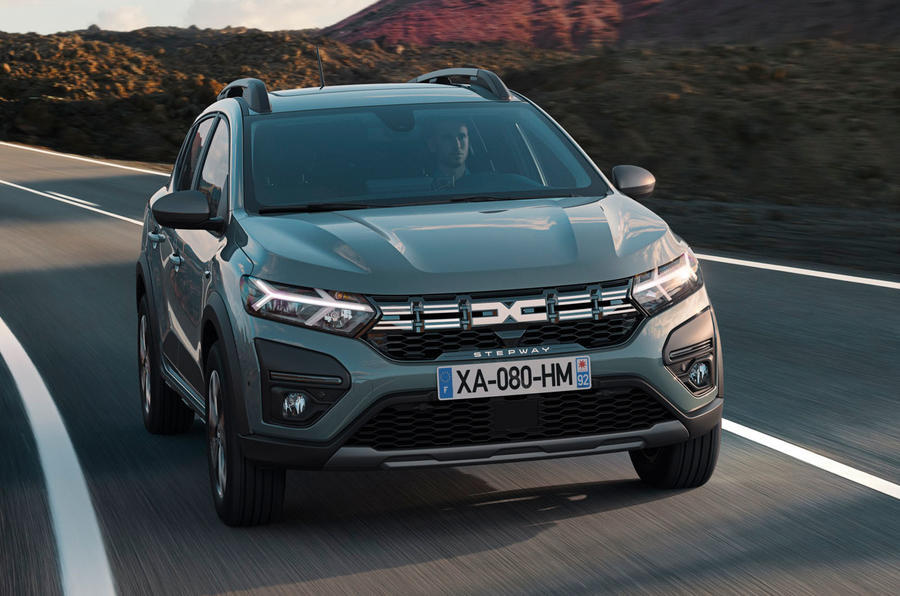 Dacia will formally reveal its new brand identity in Paris, featuring a new logo, emblem and khaki green colour scheme. The new branding will appear on all new Dacia cars from the second half of 2022, meaning we'll see the Dacia Sandero, Dacia Jogger and Dacia Duster all showcasing the firm's new "simplistic and artful mindset". 
Dacia Manifesto
Billed as a featherweight, all-terrain buggy, the Dacia Manifesto concept showcases several new technologies (but no doors, windows or windscreen). 
With four-wheel drive, large wheels and a raised stance, the Manifesto is also completely waterproof and is constructed from lightweight, sustainable materials. 
It's similar in size to the Ariel Nomad, and Dacia says it's a statement of intent - a technical showcase that the Romanian firm has called a "lab for ideas". Work on the model began only in January, but it will be the star of its line-up in Paris. 
DS 3 facelift
Changes to the DS 3 aren't likely to be extensive, but it's still expected to be an important car in Europe and especially in the firm's home country of France. 
Paris seems like the best place for DS to showcase its stylish SUV, which will feature new design tweaks such as slimmer headlights, updated daytime-running lights and a general nip and tuck to bring the model more in line with the larger DS 7. 
Jeep Avenger
The Jeep Avenger could be the firm's biggest launch in years. Based on a new version of Stellantis's ECMP platform also used for the new Vauxhall Mokka and DS 3, the all-electric baby SUV is the smallest car it has ever produced.
It will be available with either two- or four-wheel drive, with a claimed range of 248 miles, forming the entry point of a five-car line-up. Paris will also play host to the Avenger's hybrid variant, and we'll learn about expected pricing at the event, too. It will launch in the first half of 2023. 
Jeep Grand Cherokee 4xe
Having already launched in the US earlier this year with petrol V6 and V8 engines, the plug-in hybrid Jeep Grand Cherokee 4xe will appear in Paris. It will be the first time the model features a plug-in powertrain, powered by a 2.0-litre turbocharged four-cylinder engine mated to two electric motors. 
The 4xe variant of Jeep's large SUV will have a total output of 375bhp and 470lb ft of torque. The motors, meanwhile, are powered by a 400V 17kWh battery, which offers a claimed 25 miles of electric-only range and economy of 68.5mpg.
Mercedes-AMG C63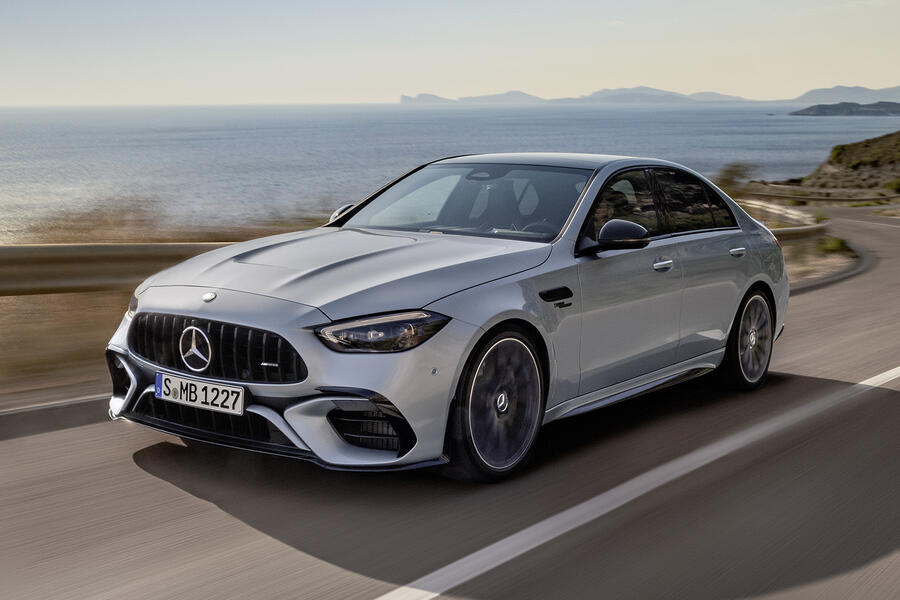 It's the end of an era for the Mercedes-AMG C63, which is replacing its V8 engine with a plug-in hybrid powertrain. 
But that's not necessarily a bad thing. The sleek coupé's 2.0-litre four-cylinder engine and a powerful electric motor combine to produce a mouthwatering 670bhp, so it's certainly not short on grunt. 
There are one or two caveats, though – notably the car's hefty 2112kg kerb weight. Its BMW M3 xDrive rival, meanwhile, weighs in at 1780kg. 
Expect both saloon and estate variants to take to the Mercedes podium in Paris. 
Peugeot 408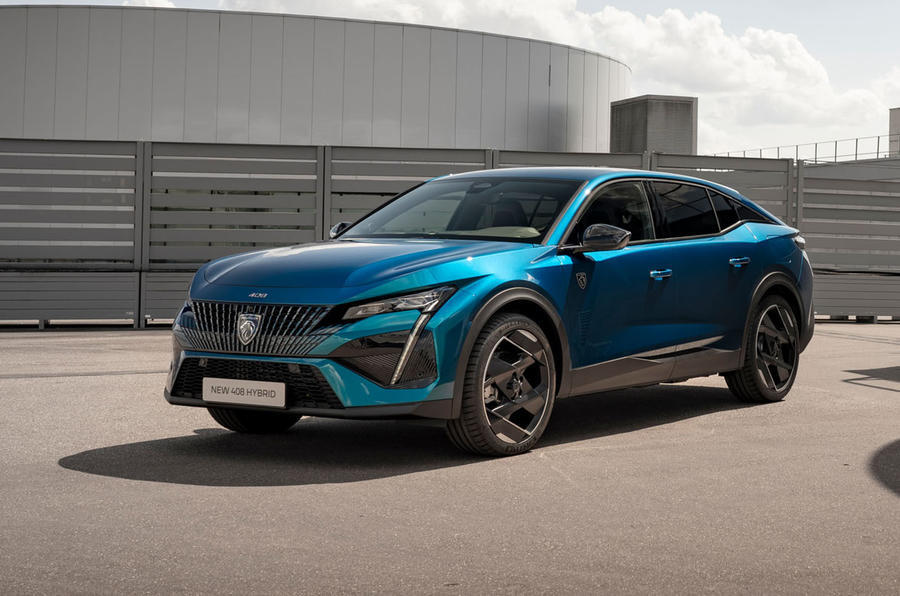 In an attempt to introduce a more stylish, rakishly designed car for the masses, Peugeot will give a Paris debut to the 408 ahead of its 2023 launch.
Based on the same platform as the 308, the Peugeot 408 will rival the Volkswagen T-Roc and BMW X2 with a distinctly aerodynamic silhouette.
It won't compromise on interior space, though: unlike the Peugeot 508 saloon, which tapers at the back (reducing head room), the 408 is intented to major on practicality. 
It features Peugeot's latest i-Cockpit layout with a digital display and 10.0in touchscreen, and will be available in two plug-in hybrid guises and one petrol from launch. 
Renault 4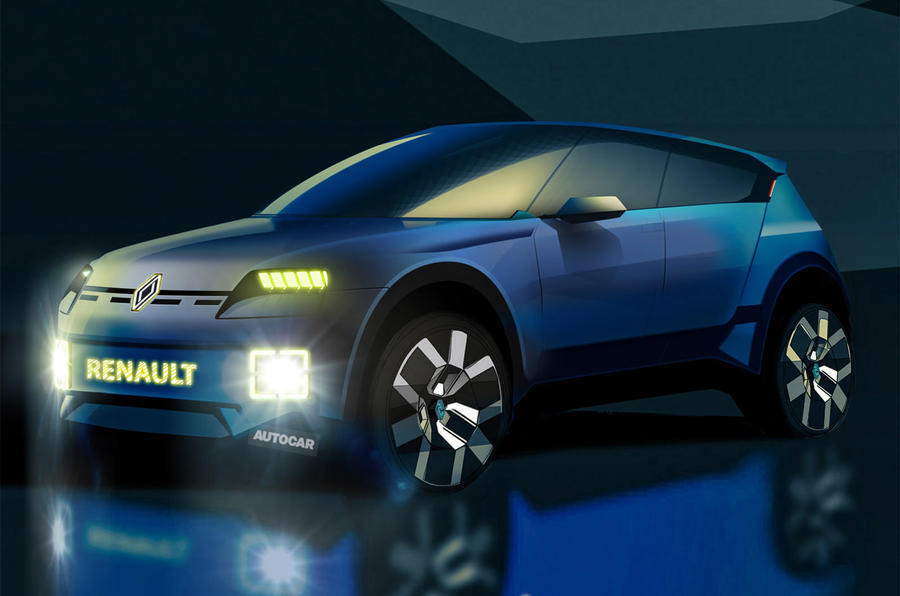 A revived, all-electric Renault 4 will be the cornerstone of the French firm's ambitious plan to refocus its range towards electric power. 
Due for a market launch in 2025 as one of seven EVs that Renault will launch in the next seven years, the 4 will use the same underpinnings as the new Renault 5 (below) and be targeted at a more style-conscious audience. 
Renault 5 racing concept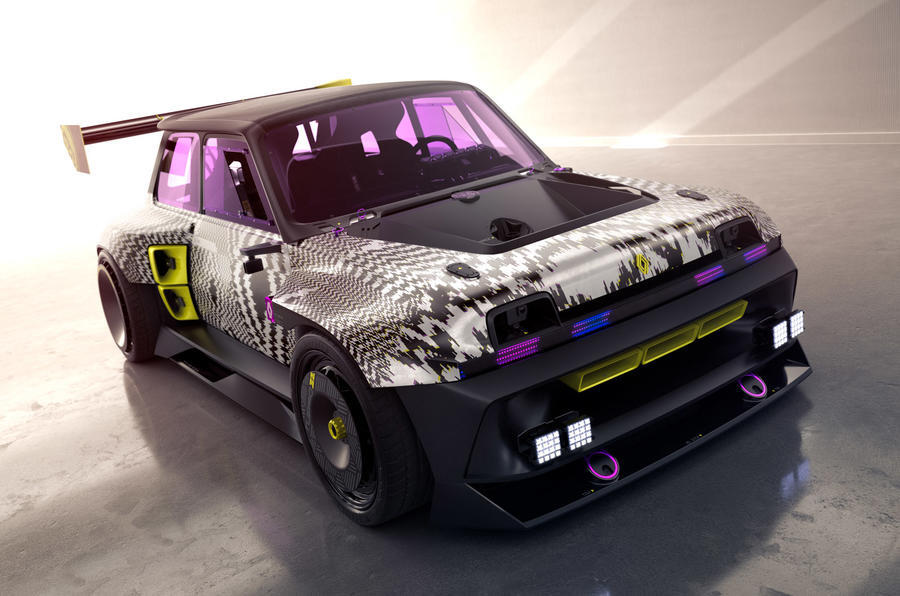 To celebrate the Renault 5's 50th birthday, the French giant created the wacky R5 Turbo 3E - an all-electric racing concept born from a desire to go drifting.
It features huge rear tyres, two electric motors combining for 374bhp and a 42kWh battery, yet still weighs only 980kg – very light, considering the power. 
The interior is classic concept car. Racing seats, a modular electronic display and a retro finish give the car nostalgic appeal with a modern finish.
Renault Austral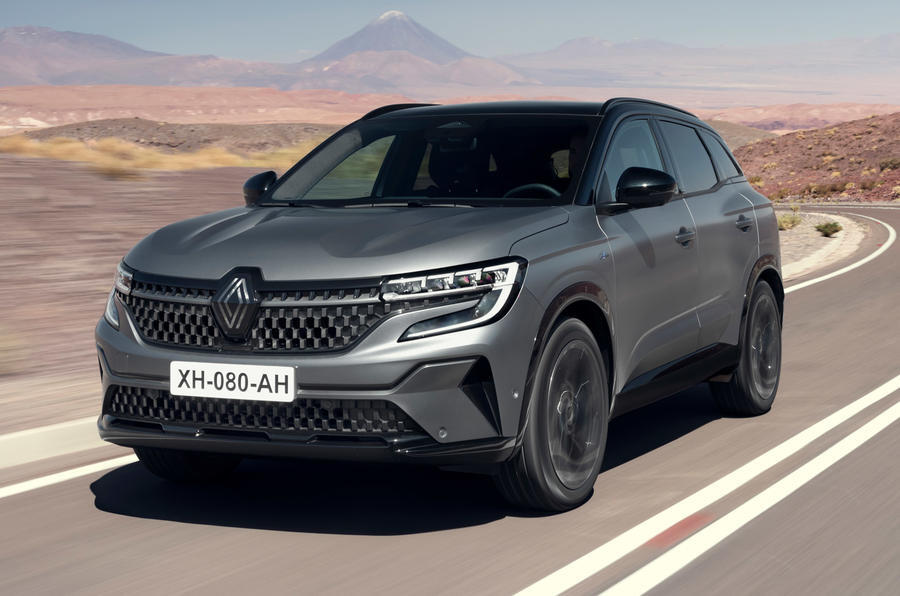 The Renault Austral serves as the replacement to the Renault Kadjar and will be sold in the UK in 2023. It is the first Renault to use the third generation CMF-CD platform developed in partnership with Mitsubishi and Nissan, and also introduces bold new styling cues and a choice of two new hybrid systems. 
Available with a range of engines, the Austral will feature a 1.2-litre three-pot or 1.2-litre four mated to an electric motor, producing outputs from 138bhp to 196bhp. The smaller engine can achieve as much as 61.4mpg, claims Renault. 
https://www.autocar.co.uk/car-news/new-c...22-preview