11-20-2023, 12:51 PM
Petrol Jeep Avenger goes on sale in limited numbers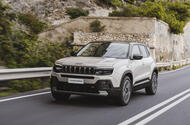 Jeep will still focus on the EV but said petrol and hybrid variants will help fulfil customer wishes
Petrol versions of the Jeep Avenger will come to the UK in December 2023, ahead of the new mild-hybrid variant arriving in the second quarter of 2024.
The former will be sold from £27,000, solely with a manual gearbox and will arrive in very limited quantities.
Meanwhile, the mild-hybrid powertrain variant is expected to start from around £30,000 when it goes on sale in December 2023.
The petrol Avenger was previously earmarked for sale in only Italy, Poland and Spain, due to their respective markets' lack of substantial EV infrastructure. But following an outpouring of enquiries to UK dealers, it will now also be sold here.
Jeep said the petrol variant would help to fulfil the desires of its consumers. Some 80% of its sales are of pure-ICE vehicles.
UK product boss, Paul Rush, said: "They [European bosses] asked us to take some. It was a no-brainer to say yes."
Asked if more could come, Rush said it was unlikely to be more than "a couple thousand" in total.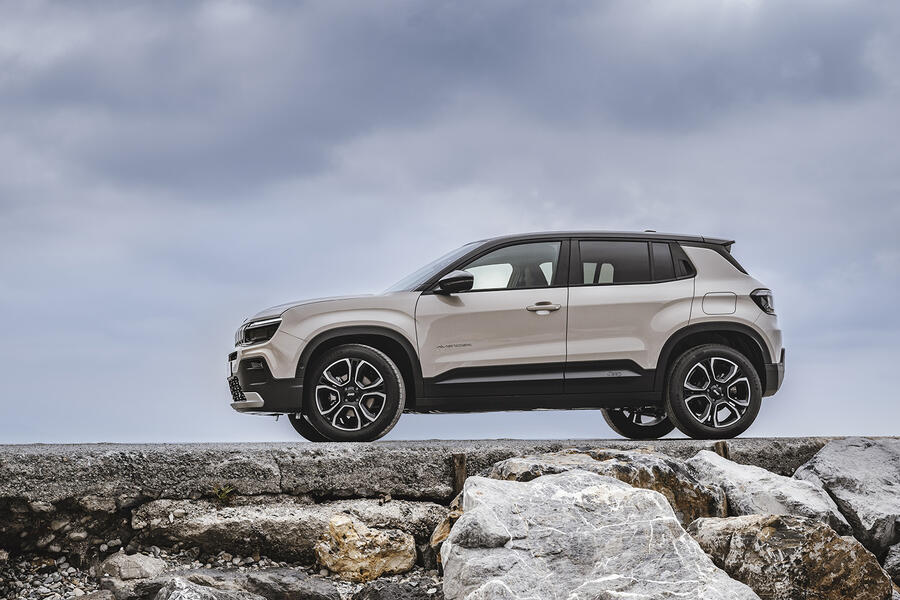 Petrol Jeep Avenger
The petrol Avenger is powered by the turbocharged three-cylinder 1.2-litre Puretech engine that is used by many of its Stellantis stablemates, such as the Vauxhall Corsa, the Peugeot 308 and Citroën C3 Aircross.
The small SUV, which will cost around £27,000 (£8500 less than the EV), will be sold only in Altitude Plus trim, with no options available apart from the paint colour.
Mild-hybrid Jeep Avenger
The mild-hybrid model is expected to arrive at around £30,000 and use the same 1.2 Puretech 48V unit that powers the Peugeot 3008. This is the same petrol engine paired with a 28bhp electric motor that's integrated into a six-speed dual-clutch automatic gearbox.
It will be available in Longitude, Altitude and Summit specs, mirroring the electric car version of the Avenger.
Speaking to Autocar, former UK boss Jules Tilstone said: "There's no doubt there are some sectors of the market where an ICE car is an opportunity for us. And for me, cars on the road, visibility of a car, that can be your best advertising."
Jeep's decision to sell a petrol Avenger in the UK follows fellow Stellantis brand Citroën's U-turn on its earlier decision to sell the C4 X with solely electric power in the UK.
https://www.autocar.co.uk/car-news/new-c...ep-avenger