04-23-2022, 10:16 PM
Petrol, diesel, hybrid or electric: which company car is right for you?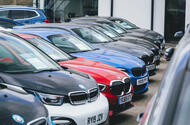 Company car drivers have never had more choice when it comes to drivetrain options. Here we look at the advantages and disadvantages of each
Diesel
Fleets were at the forefront of the 'dash for diesel' in the early 2000s, as drivers jumped at new CO2-based tax breaks and their employers benefitted from efficient new vehicles. Within two years of moving to a CO2-based company car tax, HMRC found that diesel had doubled its share of the market to 60% while average fleet CO2 emissions had fallen by 15g/km. 
Today, the 'dash' is away from diesel engines, as air quality debates have soured public opinion, exhaust after-treatment systems have made the cars more expensive, and manufacturers have stopped offering it in some models. However, diesel engines still have a role: they're quieter than ever, offer long ranges and high efficiency, and the latest Euro 6d emissions regulations mean they're usually no worse for air quality than their petrol counterparts. 
Where does a diesel company car work best? As a tool for covering long distances easily and efficiently, or for pulling heavy loads, diesel is still hard to beat. 
Autocar's company car tax calculator shows exactly what you'll pay for every make and model
Petrol
Petrol is the most widely used fuel in the UK, and its global popularity means it's the focus of R&D efforts for the final years of the combustion engine. Modern fuel injection systems and the addition of 'mild hybrid' technology – a very light form of electrification – is narrowing the fuel efficiency gap with diesel engines.
However, that gap still exists. Petrol cars still can't match the efficiency of a diesel engine and – for the first time – company car tax doesn't differentiate between them now that all new cars have to comply with RDE2 on-road pollution limits. Their main advantage is there's a broad range of cars and they also avoid the need for the expensive exhaust after-treatment systems that are eroding the business case for diesel engines. 
Where does a petrol company car work best?
Small cars with a low list price and 'perk' company car drivers who aren't racking up large annual business mileage.
Hybrid
Full hybrids (also known as 'self-charging' hybrids) are usually petrol powered, but with one or more electric motors providing assistance under load. They're an easy stepping stone for drivers, providing diesel-like efficiency without the need to plug in. The electric range is short and delivered in bursts, when the powertrain isn't working very hard. 
The trade-off is that list prices and CO2 emissions are usually on par with those of an efficient diesel car, so there's little or no benefit-in-kind advantage for drivers. Because most manufacturers are focusing on plug-in hybrids, there's also a limited range of products to choose from. In 2021, 61% of hybrids registered in the UK had a Toyota or Lexus badge.
Where does a hybrid company car work best?
New hybrids are efficient enough to replace a motorway-pounding diesel, but they're at their most frugal in cities where stop-start traffic offers plenty of opportunities to slip into electric mode. 
Plug-in hybrid
Benefit-in-kind incentives helped make fleets early adopters of plug-in hybrids, which are essentially a 'full' hybrid with a larger battery that you can charge from the mains. These typically offer an electric range of between 30 and 40 miles on battery power alone, but with the back-up of simply filling up with petrol or diesel when you need to go further. 
Company car tax was re-jigged in April 2020 and the new ultra-low bands for sub-50g/km cars can easily offset their high list prices, but they're a compromised option for drivers doing long journeys every day. Plug-in hybrids rely on regular electric top-ups to match the fuel efficiency of a diesel engine, they usually have small fuel tanks and they take several hours to recharge. Plus, unlike an electric car, you've still got an engine to service.
Where does a plug-in hybrid company car work best?
With drivers who can commute on battery power, but also want the ease of short refuelling stops when they're going further. 
Electric
Within a decade, electric vehicles have evolved from awkward-looking city runarounds to desirable, often high-performance tourers. There's a growing choice of newcomers that can travel 200-250 miles between half-hour charging stops, and renewed company car tax incentives arrived in 2020 just as WLTP-derived CO2 emissions have pushed most other vehicles up a band or two. So it's hardly surprising that fleets and businesses accounted for two thirds of all EVs registered in the UK last year, according to the SMMT.
Early concerns are dissolving, but they're still a potential hurdle. The UK has a well-developed public charging network, but broken or occupied charge points are a common bugbear for long-distance drivers. Options are also still a little limited – especially if you need seven seats or the ability to tow a trailer. However, an electric company car could reduce your benefit-in-kind bill by 90-95%, save your employer money on fuel and servicing costs, and shrink their carbon footprint, too. 
Where does an electric company car work best?
Even drivers with large annual mileages can go electric in 2022, but it certainly helps if they can plug in at home.     
Alex Grant
https://www.autocar.co.uk/car-news/advic...-right-you