06-14-2022, 10:12 AM
Plug-in Car Grant: what axe means for car buyers and manufacturers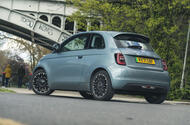 Fiat 500 was one of 24 cars that still qualified for PiCG before it was axed
Government has scrapped financial incentives for electric cars, which could change EV buying habits
The Plug-in Car Grant (PiCG) has been scrapped in the UK with immediate effect, more than a decade since its introduction and having supported the purchase of 500,000 plug-in hybrid and electric cars. 
The move means buyers of EVs costing less than £32,000 no longer qualify for a £1500 financial incentive, effectively raising the prices of the 24 electric cars on sale beneath that price point. 
Here, we answer the main questions about the axing of the PiCG and round up all the reactions from the car industry. 
Why has it been axed?
The government has pointed to a rapid uptick in EV sales as a key factor in the decision. Nearly 100,000 have been sold in the UK since the start of 2022, compared with just 1000 in the whole of 2011.
It also said that a succession of cuts and eligibility changes to the grant have had "little effect" on EV sales in recent years.
Most notably, it said, the number of affordable EVs has increased dramatically in the past few years, making the grant less impactful.  
With the grant axed, the government is shifting focus to driving EV uptake in other sectors and expanding the UK's EV charging infrastructure tenfold by 2030.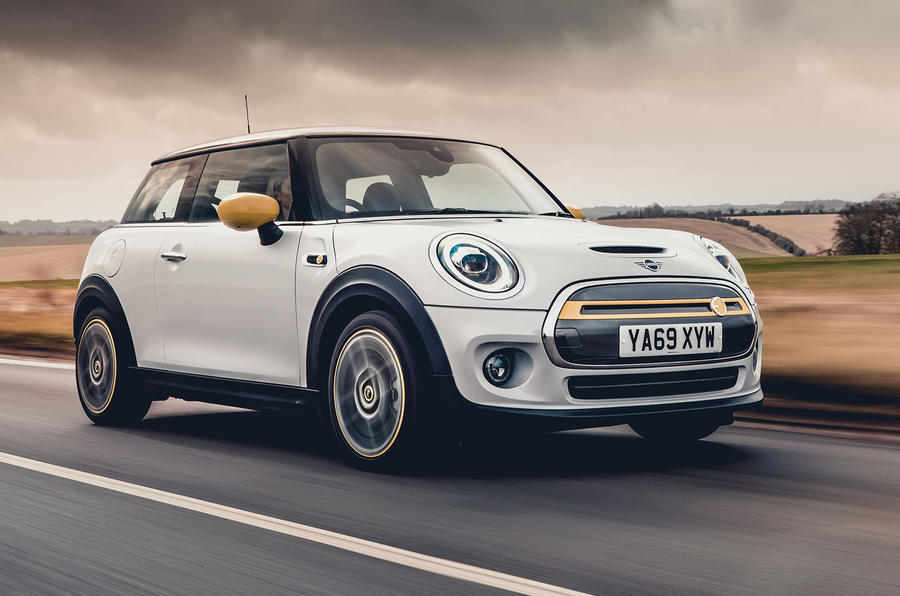 Will the PiCG return in some form?
The grant was around in various forms since 1 January 2011, when it offered up to £5000 off the purchase of all plug-in cars. It was downgraded on several occasions since then and most recently only contributed as much as £1500 to the purchase of an EV - and then only the most affordable models on sale.
The government says that, in its place, it will provide funding to accelerate EV uptake in other sectors beyond the private car one - so the focus has shifted to electric motorcycles, scooters, taxis and light commercial vehicles. 
The government's ambition to ban the sale of new petrol and diesel cars in 2030 remains unchanged, and it points to accelerated EV uptake in line with that goal as justification for removing the grant. So it's highly unlikely to ever reintroduce financial incentives for new electric cars. 
Are any electric cars still eligible for a grant?
There are EVs that still receive a discount, although not under the terms of the PiCG, as the government will now only provide grants for wheelchair-accessible MPVs and taxis. 
To qualify for a grant of up to £2500 (of which the government will issue 1000 per year), wheelchair-accessible vehicles must be converted from a passenger vehicle, emit no CO2, be able to travel up to 70 miles with the engine off and cost less than £35,000. So the eligible cars are:
- Citroën ë-Spacetourer Business M
- Citroën ë-Spacetourer Business XL
- Nissan e-NV200 Combi 5-seater
- Nissan e-NV200 Combi 7-seater
- Peugeot e-Rifter
- Vauxhall Vivaro-e Life Combi
The list of taxis eligible is much smaller, limited to the Nissan e-NV200-based Dynamo Taxi and the LEVC TX range-extender cab. They qualify for a 20% purchase price incentive, up to a maximum of £7500.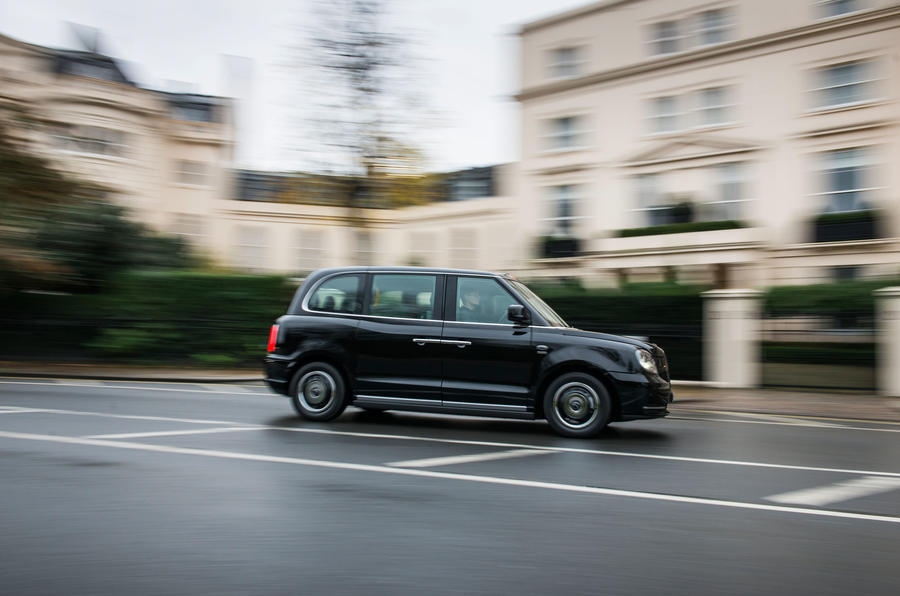 What are the cheapest EVs on sale?
According to the government, there are 24 electric cars on sale priced from less than £32,000 and thus eligible for the PiCG before it was axed.
Among these are the Fiat 500, Honda E, Mazda MX-30, MG 5 SW EV,  MG ZS EV, Mini Electric, Nissan Leaf, Peugeot e-208, Renault Zoe, Smart EQ Forfour and Volkswagen ID 3. 
There has been no indication that any of these manufacturers will adjust the prices of their EVs to reflect the effective price increase as a result of the grant being axed. 
You can see Autocar's top 10 best small electric cars here. 
How have car firms, retailers and industry bodies reacted?
Kia
"The plug-in car grant was a welcome government incentive which has supported the British public's transition to electrified vehicles since 2011. For Kia it complemented the increase of our electrified sales mix, where we now achieve strong sales of our industry leading electrified products. In 2022, around 18% of our sales year-to-date are fully electric vehicles.
"Whilst the plug-in car grant was an important chapter in transitioning to electric power, greater focus should now be placed on ensuring the UK public charging infrastructure is suitable to meet the 2030 and 2035 government powertrain regulations. With additional coordination across supporting industries, greater consistency of standards and more strategic long-term planning, UK drivers can make this transition more efficiently. With tight interim targets now proposed in the lead up to 2035, Kia would welcome the introduction of binding EV charging infrastructure targets, set to an agreed timeline to support the Government's implementation.
"Kia is on course to meet the UK Government's 2030 internal combustion engine regulations, with European EV production set to begin in 2025, an expanding EV product portfolio, and a commercial plan to only sell EVs by 2035 in the UK."
Stellantis UK managing director Paul Wilcox
"It is disappointing to see the that the UK Government has stopped the plug-in car grant today without notice.
"At Stellantis, we are fully committed to a zero-emission future and have ambitious goals across our Brands with our Dare Forward 2030 strategic plan to have entirely fully electric cars and vans well ahead of the Government deadline of 2035.
"The transition to this ambitious decarbonised future requires that all of the enabling conditions including a robust charging infrastructure are put in place to assist our customers in making the move to electric mobility.
"Today's decision does not support this ambition for many motorists and business in the UK to move to a fully electric future."
Society of Motor Manufacturers and Traders chief executive Mike Hawes
"The decision to scrap the Plug-in Car Grant sends the wrong message to motorists and to an industry which remains committed to government's net-zero ambition.
"Whilst we welcome government's continued support for new electric van, taxi and adapted vehicle buyers, we're now the only major European market to have zero upfront purchase incentives for EV car buyers, yet [we have] the most ambitious plans for uptake.
"With the sector not yet in recovery and all manufacturers about to be mandated to sell significantly more EVs than current demand indicates, this decision comes at the worst possible time.
"If we're to have any chance of hitting targets, government must use these savings and compel massive investment in the charging network, at rapid pace and at a scale beyond anything so far announced."
RAC head of policy Nicholas Lyes
"The UK's adoption of electric cars is so far impressive, but in order to make them accessible to everyone, we need prices to fall. Having more on the road is one important way of making this happen, so we're disappointed the government has chosen to end the grant at this point. If costs remain too high, the ambition of getting most people into electric cars will be stifled."
National Franchised Dealers Association chief executive Sue Robinson
"The decision to close the Plug-in Car Grant is exceedingly disappointing, as it will without doubt heavily disincentivise EV adoption across the UK and has the potential to derail the positive progress the automotive sector has made towards decarbonising transport.
"This move sends the wrong message to consumers and will ultimately harm less affluent families seeking a transition to a cleaner method of transport."
https://www.autocar.co.uk/car-news/consu...ufacturers