05-07-2023, 04:43 PM
Porsche Taycan production to rise as heater supply improves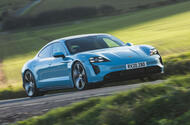 Porsche delivered 9152 Taycans during the first three months of 2023
Electric saloon has been affected by a shortage of high-voltage heaters; 'very steep' increase in volumes to come
Production of the Porsche Taycan is set to begin a "very steep ramp-up" as Porsche resolves a shortage of high-voltage heating systems, finance boss Lutz Meschke has confirmed.
Faulty heaters were fitted to a limited number of Taycans as well as to some of their Audi E-tron GT siblings.
Porsche has prioritised replacing the defective units in existing cars over fitting them to new ones waiting on the production line, creating a bottleneck in the output of the electric super-saloon.
"The focus in the first quarter for the Taycan was to deliver spare [high-voltage heaters] for our existing customers," said Meschke.
This bottleneck meant Taycan deliveries during the first three months of 2023 were down 3.4% on the same period last year, at 9152.
As a result, Porsche's share of BEV sales (against its ICE car sales) declined from 13.9% in the first quarter of 2022 to 11.4%.
Meschke added: "Now we're in a very steep ramp-up curve together with our supplier when it comes to the higher-voltage heating system, and therefore we expect an increase in the BEV share in the upcoming months. We're very confident to reach the BEV share [target] of 12-14% for the entire year."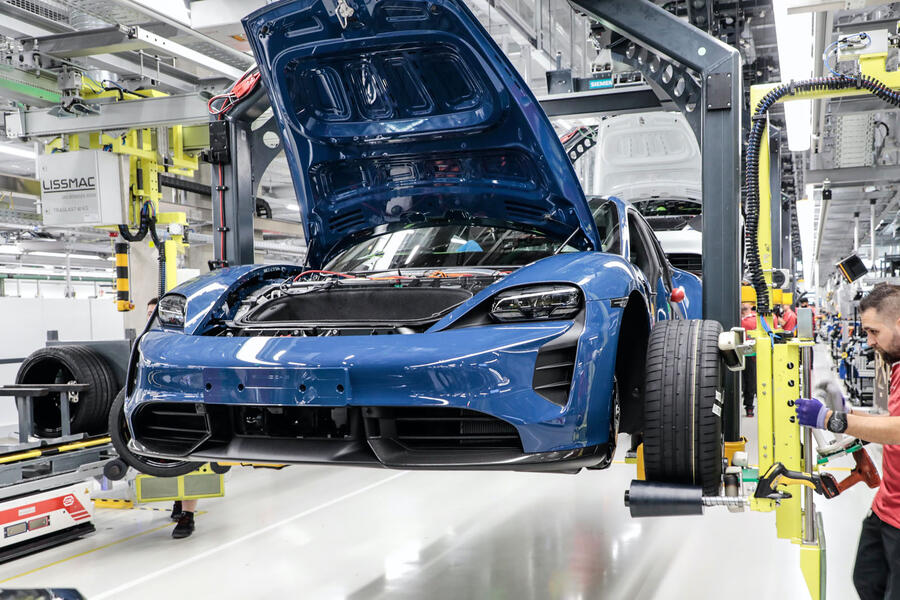 Demand for the Taycan remains very strong in all regions of the world, Meschke said, stating that the reduction in BEV share at Porsche is "only caused by supply-chain disruptions and limited parts availability".
Despite the decline in Taycan production, Porsche delivered 80,767 cars during the first quarter of 2023, an increase of 18% on the same period last year.
The Macan and Cayenne SUVs led this increase, with 23,880 (+30%) and 23,387 (+23%) sales apiece, followed by the 911, with 11,063 (+19%).
Meschke noted that the waiting list for the 911 is currently more than a year in the US and "overseas" regions.
The Taycan was the next-best seller, while its ICE equivalent, the Panamera, was close behind at 8479 deliveries (+10%).
The 718 Boxster and 718 Cayman recorded a collective 4806 (+6%), far behind their stablemates
https://www.autocar.co.uk/car-news/new-c...y-improves