07-19-2023, 06:21 AM
Porsche unveils new Manthey kit for 718 Cayman GT4 RS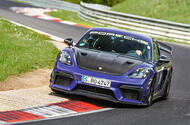 Reworked suspension is 20% stiffer at the front end
Package brings chassis, brake and aerodynamic upgrades to improve track performance
Porsche has unveiled a new Manthey kit for the 718 Cayman GT4 RS, claiming it shaves more than six seconds off the performance coupé's Nürburgring lap time.
To be made available to UK customers in December for an as yet unspecified price, the new track package brings a series of aerodynamic, chassis and brakes modifications among the changes developed jointly by Porsche Motorsport and seven-time Nürburgring 24 Hours race winner Manthey.
The aerodynamic refinements include new flaps and air curtains as well optional carbonfibre vents – already available as part of the 718 Cayman GT4 RS's Weissach package – within the top of each front wheel arch.
The Manthey kit also provides the two-seat coupé with a new carbonfibre panel within the front section of the underbody. It features revised diffusers, which, Porsche says, help to improve the downforce at the front end.
Additionally, there is an 85mm-wider rear spoiler with a new profile and larger endplates.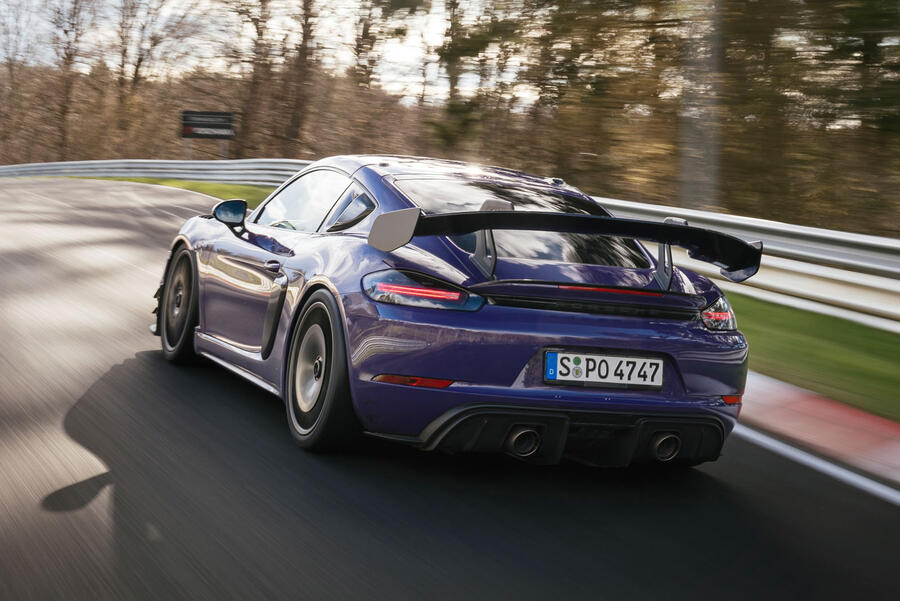 With four-stage adjustability, the new spoiler is claimed to contribute up to an 80kg increase in downforce on the rear axle of the range-topping 718 Cayman model. At 124mph, it provides up to 169kg of downforce, says Porsche.
Further changes at the rear are centred around the engine cover, which gets a new carbon-weave finish.
The engine is unchanged, with the 718 Cayman GT4 RS's naturally aspirated 4.0-litre horizontally opposed six-cylinder petrol delivering 493bhp and 332lb ft of torque. As in the standard model, it revs to 9000rpm.
The track package partnership between Porsche and Manthey brings a reworked coilover suspension. The spring struts can be adjusted in four stages, and the rebound and compression stages can also be individually adjusted.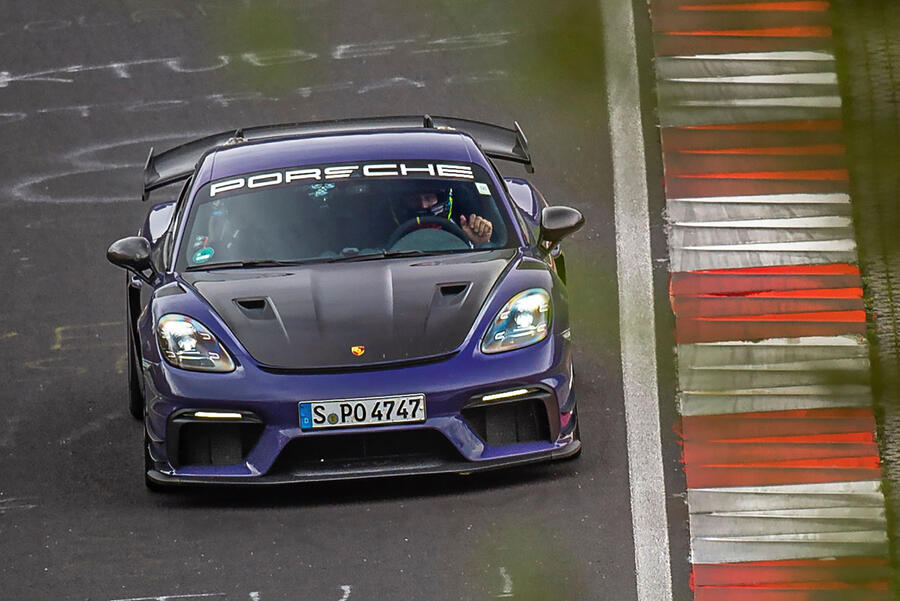 The front spring rates have been increased by 20%.
The brakes have also been upgraded with steel lines to guarantee a more exact pressure point. The Manthey kit offers racing brake pads as an option.
Further options include towing loops and illuminated door sills with a Manthey logo.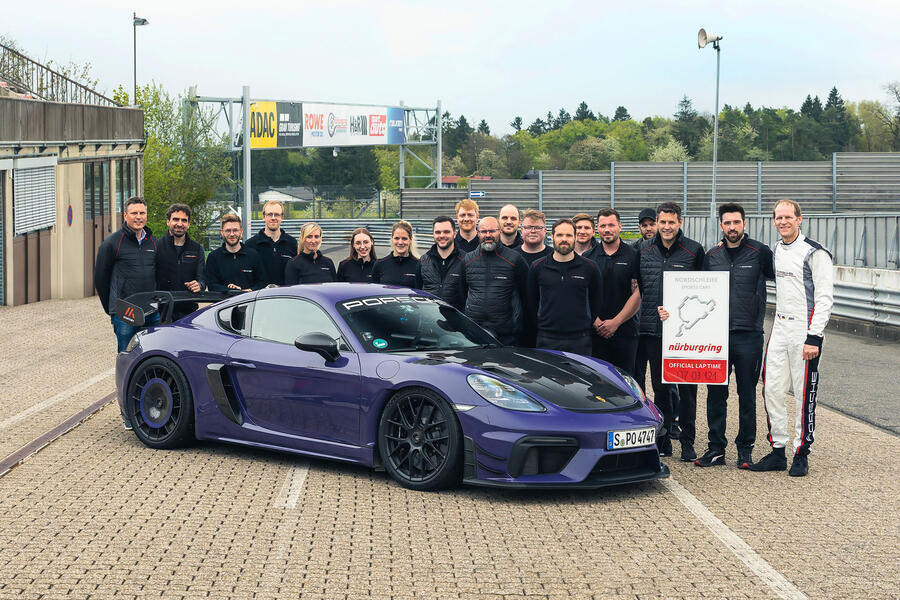 With Nürburgring specialist Joerg Bergmeister at the wheel, the 718 Cayman GT4 RS with the Manthey kit has established a Nürburgring lap time of 7min 3.121sec – 6.179sec faster than the standard 718 Cayman GT4 RS was timed at in 2022. Both cars were equipped with the optional Michelin Pilot Sport Cup 2 R tyres, says Porsche.  
https://www.autocar.co.uk/car-news/new-c...man-gt4-rs