08-24-2023, 06:27 PM
Power shift in China as global car makers lean on local brands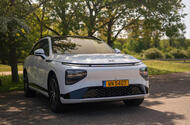 Volkswagen has invested in EV newcomer Xpeng
Progress of Chinese vehicle development in world's biggest market has reversed master and pupil roles
The Volkswagen Group's surprise announcement in July that it would invest in Xpeng is symptomatic of the shift in relationships between western car makers in China and their once junior Chinese partners.
When foreign firms first accepted China's ruling that they must form joint ventures (JVs) with local companies in order to gain access to what's now the world's largest car market, the relationship was one of master and pupil. Increasingly, however, the roles have shifted as Chinese firms' speeds of vehicle development – especially on software and batteries – have outpaced those of their one-time superiors. 
Those global firms with sizeable markets to protect in China are increasingly admitting that they need to join forces with local players or face losing even more market share than they already are, especially if it's the cut-throat volume market they're playing in.
"There seems to be something a pivot going on in the industry, where there's a willingness to work with competitors," Adam Jonas, analyst at bank Morgan Stanley, pointed out on a recent Ford earnings call in reference to the Volkswagen Group's decision to invest in Xpeng and deepen the relationship between Audi and MG owner SAIC.
Global car makers are beginning to freely admit that when it comes to China, the locals are winning.
"In a place like China, we may have to use our local joint-venture partners' platforms, because they're the best in the world in certain segments," said Ford CEO Jim Farley on that same call.
Ford recently announced its JV with Changan in China would form another JV with Changan's core company, Chongqing Changan, "to better grasp the development trend of electrification and intelligence in the auto industry." The slightly confusing move left some wondering if Ford was purposely diluting its share as part of a wider exit strategy there, following Stellantis's almost complete abandonment of the Chinese market.
Volkswagen might have lost the outright sales leadership to native EV specialist BYD in China in the first seven months of this year, but the market is too important to the group to risk sliding further, hence its move to address the fact that it's being outpaced on the digital and electric side.
"Local partnerships with leading technology players will enable us to speed up time to market," Volkswagen Group CEO Oliver Blume said.
The Volkswagen Group will invest around $700 million (£540m) to take a 4.99% share in Xpeng and take a seat on the company's board.
The partnership will start with the joint development of two mid-size, China-only EVs to be sold by the Volkswagen brand from 2026.
The agreement will help Volkswagen to expand its EV line-up in China to complement its current line-up of ID-badged models, which are based on the Volkswagen Group's MEB platform.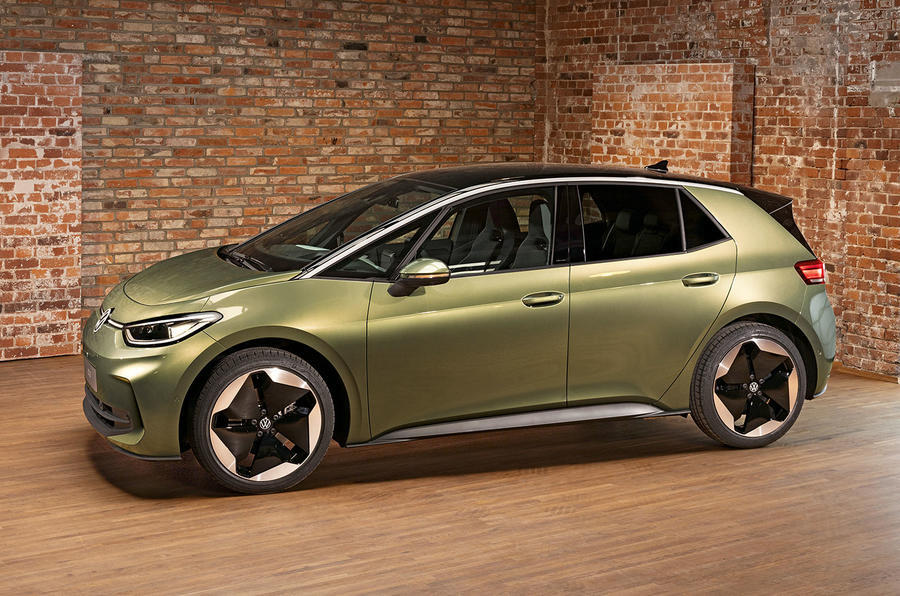 The link-up immediately addresses Volkswagen's tech shortfall by providing an 800V electrical platform, quicker connectivity, a smarter software package and access to Xpeng's sophisticated assisted-driving systems.
Meanwhile, a deeper tie-up between Audi and SAIC will reportedly give the premium brand access to SAIC technology powering its 'smart-EV' brand IM.
The technology will act as a bridge before Volkswagen updates its MEB platform with the MEB Plus and eventually replaces all of its EV output with the delayed SSP platform.
The move was hailed by some analysts, who feared that the growing strength of local competition – as well as Tesla – would end up decimating what has become a core market for the German giant. 
Tim Rokossa, chief autos analyst at Deutschebank, described the move as a "big bang" that would help reverse the apathy felt by investors in VW. "Although we sense that our opinion will be unpopular, we welcome this solution," he wrote to investors. "It demonstrates a new mindset from VW, with a willingness to really embrace partnerships and act in a local-for-local manner."
Volkswagen isn't the first to recognise that in China, the locals really do have an edge. Toyota announced back in 2019 that it would partner with the now market-leader BYD, and this March it rolled out the first car from that partnership, the range-competitive Bz3 electric saloon.
Toyota described its relationship with BYD as "team-mates". Earlier in August, the Japanese firm announced that it had partnered with Chinese autonomous driving start-up Pony.ai to codevelop ride-hailing robotaxis.
Also in August, rumours started flying in the Chinese press that Mercedes-Benz would be partnering with Chinese premium EV maker Nio with the aim of developing cars off Nio's battery-swapping platform.
Nio subsequently denied that rumour, but it will be interesting to see whether Mercedes and BMW can continue to tread their own, currently bountiful paths in China. 
BMW even bought a majority stake in its JV with Brilliance in 2022.
So far, the premium brands have been given some breathing space as the discounting battle mainly rages in price points below theirs and they're still selling ICE models strongly, with little interest in their more high-end EVs.
The painful reality, however, is that the Chinese government has steered the market in favour of local players, first mandating the JVs so that Chinese companies could learn the basics from the experts, then building up its battery-supply-chain competence (now dominance).
The cut-throat nature of Chinese business in general, which forces greater development speed and higher productivity compared with normal global cycles, comes naturally.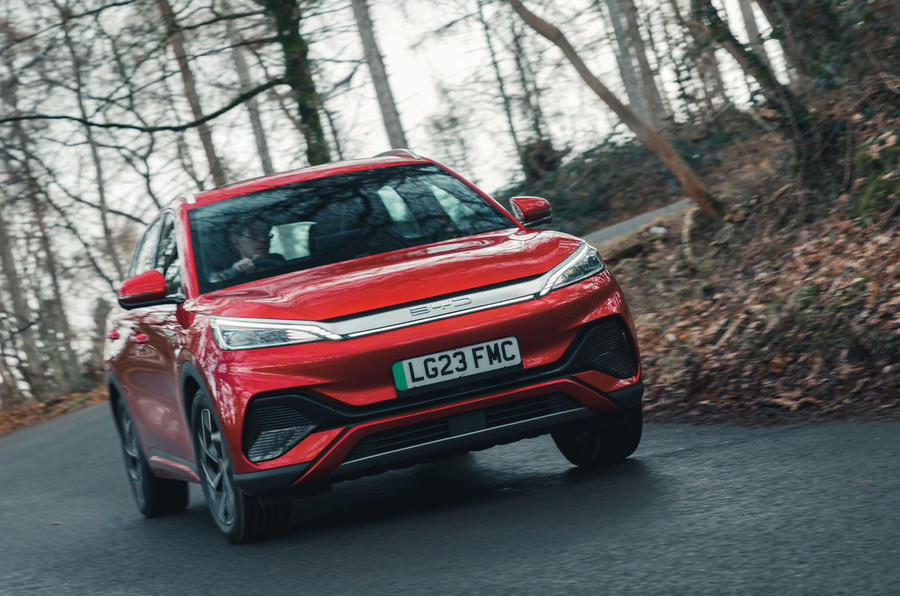 READ MORE: 'Brutal' price war in China hands drivers ICE-priced EVs
There's another barrier to entry as well: China doesn't permit data to leave the country, effectively meaning that software development and processing all has to take place within its borders. 
The language barrier and preference for local software platforms and apps means global firms have remade global software partnerships with local companies.
For example, Volkswagen is working with Horizon Robotics on autonomous driving, rather than Israel's Mobileye, and Thundersoft on infotainment, rather than America's Qualcomm.
China is the extreme example of partnerships that are happening globally as market requirements become more fractured and local players have an edge over those more focused on other parts of the globe. 
Ford's decision to use Volkswagen's MEB platform for its next EV in Europe, the Explorer, is a good example. Another is Mitsubishi's rebadging of the Renault Captur and Clio to keep a slender toehold in Europe.
The risk is that you might dilute your brand. But the reality of competition within a costly shift to electrification forces the hands of car makers, particularly in the volume segments. If it allows you to bring the latest technology to market at a reasonable cost, it's worth doing.
"It's a good compromise [between] offering attractive cars to the customers in new segments and being efficient in our spending," Blume said.
https://www.autocar.co.uk/car-news/busin...cal-brands