04-27-2022, 12:17 AM
Q&A: How e-scooter racing is aiming to improve road safety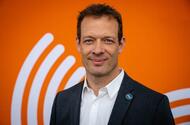 Ex-F1 racer Alex Wurz explains how the ESkootr championship will help to boost e-scooter road safety
The whole concept of racing e-scooters is, frankly, a little bit absurd – even before you consider a globe-spanning calendar, city centre race tracks and a rider list that features Olympic snowboarders, BMW riders, stunt drivers and even a professional model.
But that's what the new ESkootr Championship (ESC) promises. Think Formula E, but on scooters. Sounds like an intriguing distraction that's all a bit of a laugh, right? Wrong. Because the founders of ESC believe that it can help with some very serious objectives: increasing participation and improving road safety.
Olympic stars on the grid for first eSkootr Championship season
Key to that is that ESC isn't just designed to be a single championship: the global series that will launch this year is designed to be the top of an e-scooter racing ladder – the Formula 1 of e-scooter racing, if you will. The ESC scooter has been designed that it can be offered with five levels of power and performance, so it can be used for categories for differing levels.
At the lowest end, the idea is to find venues – kart tracks, initially, but they could also include bike parks – where people can go and try an e-scooter in safety. As with karting, the most promising drivers can then work their way up a ladder.
That approach is also key to ensuring ESC can have a positive impact on road safety. The man charge of that is Alex Wurz, one of the category's four founder. Although Wurz is best-known as a former Formula 1 and Le Mans driver, he's been a long-time head of the Grand Prix Drivers Association (GPDA) and runs a road safety company, so he's incredibly qualified for the role.
Move Electric spoke to Wurz about how scooter racing can boost e-scooter road safety.
You're a former racing driver, and through your work with the GPDA you've been involved with the organisational side of F1. But how interesting is it to shape a new category from the ground-up?
"Well, it's super interesting, and very exciting. We're not just developing one racing series, like some of our competitors or not, we are developing a whole new category of motorsport. So we are the safety commission, we are developing a completely new vehicle – the first two-wheeled motorsport machine that has two-wheel-drive.
"There's a lot we have to develop, going all the way to the safety barriers we'll use on the courses: we didn't find anything that was designed for the mass, speed and human body position of our machines. It's super exciting to have to go out and find the right people, the right brains to lick. I've really loved it."
A lot of new e-scooter road safety studies have highlighted how different they are from bikes when it comes to rider injuries in the event of a crash. Racing scooters will be much faster, so have you been able to use any of those studies when considering your own safety systems?
"You work from scratch. There just isn't enough data. When you look around the world, we see micromobility is coming – it's happening. It's already overwhelming existing legislators and regulators, the police and medical care. In some countries when you go to fill in a motor vehicle accident report sheet e-scooters don't exist as an option
"There's so much to do to connect people, there's no real best practice at the moment. So we have to establish best practice, so we're looking around the world at which countries are being clever in terms of legislation - and then we want to be the platform to connect them together.
"That means we have to go out and do our own research. So we're going through existing data, peer-reviewing it to see if it's really independently done and is clean, and working out what's application to other jurisdictions. It's a very systematic approach to developing safety on track – and, more importantly, safety on the road.
Have you been surprised at how fragmented global micromobility regulations are?
"It's not really a surprise. You can only really compare it to when the automobile was invented at the end of the 19th century. The horse was the main form of transport, and then suddenly you had cars, and there were overwhelming road safety issues because nobody knew what to do with them.
"Hopefully we can do it faster and better. We have to, because people are already using micromobility and e-scooters are means of transport – and it's a very, very sensible and clever form of transport with many benefits. So we have to engage about education, and about law enforcement, and about the physical environment, such as separating roads for different users.
"It's engineering. Can we use internet connected scooters as part of a smart city? Can we use technology both to make it safe and for enforcement? The policing needs to be strict in terms of enforcement, and for that it needs thew right legislation. We all need to combine our efforts to achieve sustainable and safe transport."
How can the ESkootr Championship impact road safety?
"The same was motorsport aids car safety. We're a high-speed laboratory, and we'll push safety and performance technology. And we can be innovative in other areas. For example, some of our circuits will have narrow sections that might be dangerous to tackle at speed. In car or bike racing, you'd have to have a yellow flag there, but we're looking at using GPS geofencing to limit the speed of the scooters in certain areas. So we can have a higher top-speed where it's safe, and limit thing where it's more dangerous. And that technology can be applied to road-going e-scooters."
Are you talking to micromobility companies?
"Of course we've talked to them, but we do need to be careful to make sure the data we use is properly independent and fact checked. So we go to the individual countries we want to have our engagement with, connect with local legislators and stakeholders, universities and research bodies, so that we can be completely independent, to come up with very clean and evidence based data."
How fast will you develop from the global championship down to the grassroots - and how involved will ESC be at that level?
"The idea is to create these five different categories with the same e-scooter and then give that to kart circuits. Well, we'll start with kart circuits, but the dream and ideal is that there can be specific ESC venues, perhaps in local parks. There's endless opportunity to create a new urban environment where sports and lifestyle can meet.
"From a business perspective, the grassroots is where the scalability is. Like everything nowadays, we're a business so we can invest and grow and be successful. So we start with the pinnacle to out out footprint in the space, and start walking. We're already then working to find way to reach out to the grassroots with our existing partners, and that will involve over the new few years."
Will the pace alter depending on country, and how developed it is for e-scooters?
"Absolutely. You'll likely find some local communities already looking at doing some level of racing or competition, so we can plug into them and say 'use our rules and framework because then it's safe, it's regulated and you won't face difficulties with people saying it's illegal and dangerous motorsport."
So you want to work with existing micromobility communities?
"Yeah. How beautiful is it that people have a passion to say let's do something and enjoy some friendly, healthy competition. We want to supply tools to those people to go to their local government and says, 'look, they have safety experts. If we do this and this to our track, or to this parking lot, we can then have a safe zone for sporting, we can be a place for the community'. And then maybe they can develop future global superstars."
You're developing this from scratch. You've been in charge of the track design. How hard is it to develop new street circuits for a new form of racing?
"Very challenging, especially because we want to be in city centres. The second round is in Switzerland, racing through a really old town with narrow streets. Which is pretty cool. Because we come from a motorsport background we're data driven, so we can analyse the speed traces of the scooter and the grip and friction levels on the circuit, and then work out if a scooter crashes how far will a rider slide. We've developed our own barrier system so they can better absorb the energy.
"But it's a cool challenge: we want to develop tools so we can race anywhere. If someone says 'we want a race in front of the Sydney Opera House' or 'we want a race indoors', we want to be able to go and race."
You've said the venues can be very scalable too. So is the aim to have very different formats?
"Absolutely. We want to have city centre racing circuits, and also perhaps to race at a music festival, or at halftime of a big football game. My dream is not only a racing circuit: one day maybe we'll have a real cool A to B race.
"In the future there could be subcategories: maybe half off-road, half on-road, like a morning commuter cutting through a park. When car racing began there were all sorts of events. And we're just at the beginning of a new sport, so there are huge possibilities."
READ MORE
Subscribe to the Move Electric newsletter
e-CARS
New Volkswagen ID Buzz: everything you need to know
How efficient are electric cars?
e-BIKES
Ducati expands e-bike range with first racing machine
e-MOTORBIKES
New Yamaha Neo is Europe-bound '50cc equivalent' electric moped
Electric Motion Epure Race e-motorbike review
e-SCOOTERS
Eskuta KS-450 e-scooter review
Taito unveils innovative new three-wheeled electric scooter
e-WORLD
Electric surfboard firm Awake aims to make waves with first e-foil
Volta Zero electric truck can 'dramatically improve' inner-city road safety
https://www.autocar.co.uk/car-news/move-...oad-safety