10-10-2021, 12:22 PM
Racing Lines: Whitmarsh is back where he belongs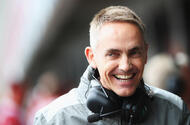 Ex-McLaren boss returns to F1 with Aston Martin
We see it all the time in sport: returning to the scene of past glories is always fraught with jeopardy. Can it ever be the same or better for someone who previously enjoyed great success? If the comeback falls flat, could it even sully what might once have been an unimpeachable reputation?
Martin Whitmarsh knows all this, yet he has still taken the bait for another crack at Formula 1. He spent 25 years at McLaren, experiencing the unforgettable highs of working with Ayrton Senna and Mika Häkkinen, playing a formative role in the early career of Sir Lewis Hamilton and rising to the position of team principal, before Ron Dennis manoeuvred him out in 2014.
Now he's coming back – but not at the team he loved and where he gave so much. Whitmarsh back in F1 but not at McLaren will take some getting used to for those who know and respect him as well as for the man himself.
He has been recruited by Aston Martin chairman Lawrence Stroll as the CEO of Aston Martin Performance Technologies, a new company that will manage the brand's driving F1 ambitions. Team principal Otmar Szafnauer will report to Whitmarsh, who has been tasked with delivering Stroll's ambitions of wins and titles, from a new 400,000sq ft, £200 million factory that's currently under construction at Silverstone.
If Whitmarsh can lead Aston Martin to success, it might well match or even exceed his personal achievements at McLaren. But he will know as well as anyone that it's a tall order – and racing against his old team is bound to twinge.
Far from a forgotten man
Autocar last spoke to Whitmarsh this time last year, when Hamilton broke Michael Schumacher's all-time record of 91 grand prix victories. Conversations with him are rarely short, but after happy reminiscences of his time working closely with a driver he regards in the same bracket as Senna, we couldn't help but ask: would you ever come back to F1?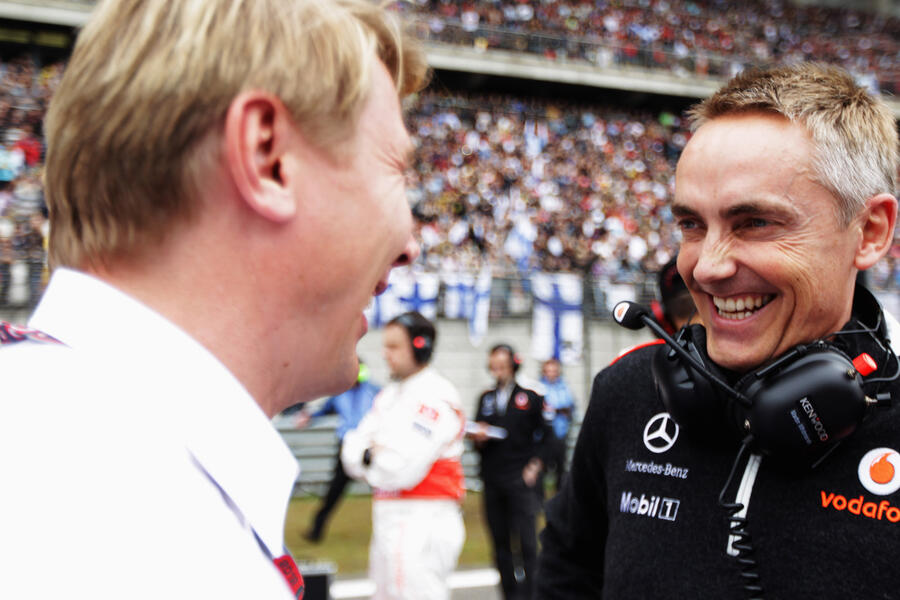 Since leaving McLaren, his highest-profile role was CEO of Sir Ben Ainslie's Ineos America's Cup sailing team, but the 63-year-old was far from forgotten in F1 circles. Hamilton called on him to join his commission that looked into the lack of representation of ethnic minorities in the British motorsport industry, and previous to that Whitmarsh admitted that he had come close to leading a Maserati return to F1 as the new front for Sauber before Luca di Montezemolo fell from power as president of Ferrari.
More recently, he revealed that he had been sounded out about a team principal role, so his F1 return isn't exactly out of the blue, especially in the context of the way that he answered our question.
One last hurrah
"Do I still love F1? Yes," he said. "Did I have a great time? Yes. Someone approached me quite recently, but initially I decided to stay out. I'm quite a strange, loyal person and just didn't want to race against McLaren. I thought [how I left] was sad and I still do, then I got angry about it. But I'm very lucky. I'm not enormously wealthy, but I'm wealthy enough to do what I like. You have flashes of it all, the adrenaline. I did the America's Cup solely because I missed the adrenaline of race day, and it gave me that, but not quite to the same intensity.
"Never say never. I'm still relatively young and fit. I've freed myself up, so I don't hold any executive positions. So there is a bit of a hankering for one last hurrah. Then again, maybe it would be sad to go back..."
Whitmarsh worked at McLaren during what he considers golden eras for F1. Aston Martin presumably represents the "something extraordinary" he told us would be needed to lure him back – but whether it can match what he had before remains to be seen.
What Aston Martin gains is a man of high integrity and experience who was always great at seeing the bigger picture. He served a term as president of the now defunct Formula 1 Teams Association, representing collective interests in discussions and negotiations with commercial boss Bernie Ecclestone and the FIA.
He has also been credited for encouraging Mercedes to supply engines to Brawn GP, the team that grew out of Honda when it quit F1 after the 2008 season. Brawn dramatically won the 2009 title as McLaren struggled and then morphed into the Mercedes-AMG super-team we know today. Whitmarsh's part in that story, which helped save a team and hundreds of jobs, infuriated Dennis and turned out to be the beginning of the end of his time at McLaren. He deserved better. Now at Aston Martin, he might get it.
Praga plans step-up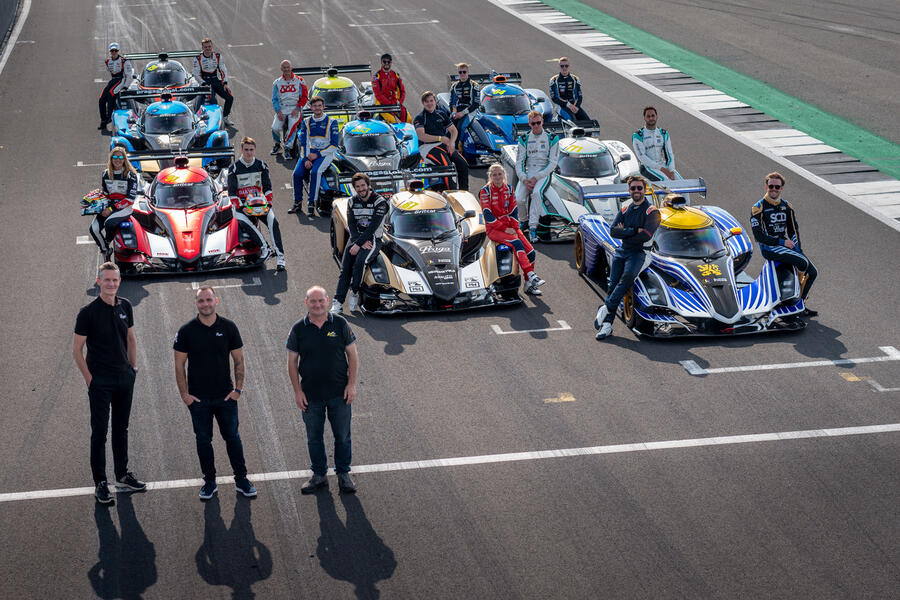 Pure ambition is also driving another good-news story in UK motorsport. Praga, a Czech company with a rich heritage in the automotive industry and far beyond, is stepping up its expansion on the British racing scene with a one-make series next year. In the wake of establishing a new UK headquarters in Cheshire, the firm has now confirmed that its series will go ahead in partnership with the Britcar Endurance series.
Nine of Praga's rapid and attractive R1s have graced Britcar grids this season, and it now feels ready to take the next step, committing to ensure at least 16 will line up for a six-round series starting at Silverstone next March. Like Whitmarsh, Praga Cars UK managing director Mark Harrison is an ex-McLaren man who now finds himself driven to make a very different contribution to motorsport. He reports "increased interest from drivers, teams and potential sponsors" after a strong Britcar campaign overseen by VR Motorsport.
Plans are also said to be brewing for a road car based on the R1 for a firm that also has interests in Australia, Belgium, California, Dubai and Poland. It's a firm on the move, and all in the right direction.
https://www.autocar.co.uk/opinion/motors...he-belongs