07-26-2022, 12:59 AM
Racing Lines: Why Peter Riches' retirement is a huge loss to BTCC
Peter Riches' retirement will be phased, with him staying on as a consultant for as long as necessary
Our man looks back on Peter Riches' 30 years as technical director of the BTCC and considers the future
Peter Riches will retire from his post as the British Touring Car Championship's technical director at the end of this season, after 320 events, 820 races and 30 seasons policing the paddock as both the teams' best friend and worst enemy.
He's the series' own Charlie Whiting, ensuring each car is legal and safe, and would be equally as difficult to replace as Formula 1's late technical director, were it not for son Sam who is on hand to fill the breach.
Riches Jr has 20 seasons of BTCC experience himself as understudy to the old man, which should ensure a seamless transition – especially as Peter's retirement will be carefully phased. He's promised to stay on as a consultant for as long as he's needed.
The move is something series boss Alan Gow has been trying to delay for years, such is Riches' importance to the smooth running and success of the BTCC. "It was something we planned to do earlier, but then I agreed to stay and then Covid came along," says Riches, who turned 70 this year.
"We thought we'd get to 30 seasons. Alan has always said he doesn't want me to go, so he kept making me put off the decision. He was stuck with what to do because getting somebody from outside might have been like reinventing the wheel. There's so much history with these jobs. You see what's happened in F1.
"Not many cross over to the dark side, as the joke goes, and most soon head back to the white side. In F1 you had Laurent Mekies" – who joined the FIA in 2014, became deputy race director, but then headed to Ferrari in 2018 – "and Marcin Budkowski" – who joined the FIA after time with Prost, Ferrari and McLaren, then courted controversy by moving back to a team role at Renault.
"They were geared up as Charlie's replacement and it never happened. It is difficult. Alan's fear is a team engineer taking the job, changing their mind and then two years down the road he'd be looking for somebody else. In-house was his preferred option and Sam has taken the challenge on."
The right timing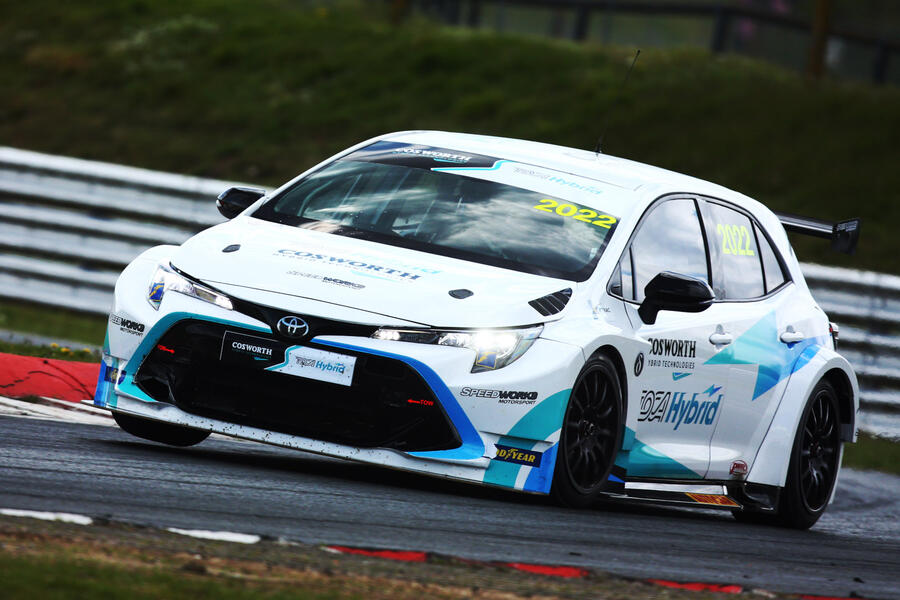 Beyond neat anniversaries, Riches' imminent departure makes sense now the BTCC has made its successful transition to hybrid power, which has replaced weight ballast as the means of balancing the performance of an intensely competitive grid. "There are still a few teething problems but we're basically all right," says Riches.
"It is the right time to go because these five-year rules cycles come around quickly. There are some pretty complex questions that have to be asked, and for 2027 what should a car be? Will a 2-litre engine still be acceptable politically? Do you up the electric content? If you do the cost will go up, so is that sustainable for a national championship?
"Somebody said to me EVs are very nice when they shoot off the line, but that's the end of the story. So there's a lot to decide and I just didn't want to go through that again. If you want to reinvent the car that has to be decided by 2025, and that's little more than two years away."
What's his feeing on future BTCC regs? "I really don't know," he admits. "Are we drifting away from electric cars with all these new synthetic and e-fuels? That is a very good question. Ulrich Baretsky at Audi has always said the electric car will never be the answer, it will be a combination, that the petrol engine has a long way to go. He may well be right."
The man in black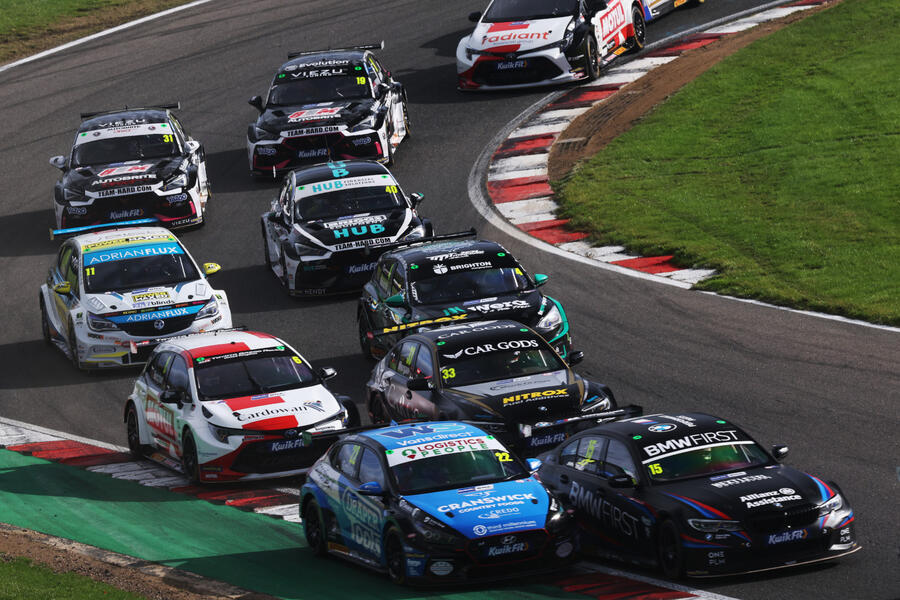 Scrutineers are like referees in football: you only ever hear about them when there's trouble and it's a thankless task. Riches found himself drawn in during the 1980s when he worked for Lotus, which made him a prime example of poacher-turned-gamekeeper.
His experience is vast, with his focus turning exclusively to the BTCC in 1993 and then full-time from '96 – the heart of the fabled Super Touring era. That's a long time marshalling testy team principals. "You get hardened to it because at times it becomes a whinging championship," he says. "Everybody whinges. In some ways if they are all whinging we've got it about right."
He's careful on what he says about the current teams – because he still has to work with them! But does he have particular affection for the old Super Touring golden era?
"From the point of view of the technology and the people, yes," he says. "The characters we had back the: Gabriele Tarquini, Frank Biela, Rickard Rydell, Alain Menu, Laurent Aiello, Yvan Muller and all the rest. But if you look at the racing it was actually nowhere near as good. Lap times used to jump by a second a season, so it was a Volvo year or a Nissan year or a Renault year.
"People have rose-tinted glasses about Super Touring because of the technology, who was in it and the money that was spent. There was no limit in reality. But it's excellent now because we get closer racing, with 20 cars within one second. What is very clear is we run an entertainment business and the fact we are on ITV1 for the next two rounds shows there is a public need for it."
Such is his experience, Riches is irreplaceable in many regards, just as Whiting was in F1. But he also makes a disconcerting point: his boss is only three years behind him in age. "Alan will be 70 by 2025," he says. "Will he want to carry on?" Gow did have a short hiatus after the Super Touring boom exploded early in the new millennium – and it didn't go well for the BTCC, which is why he came back.
The BTCC without Alan Gow? It doesn't bear thinking about.
Good week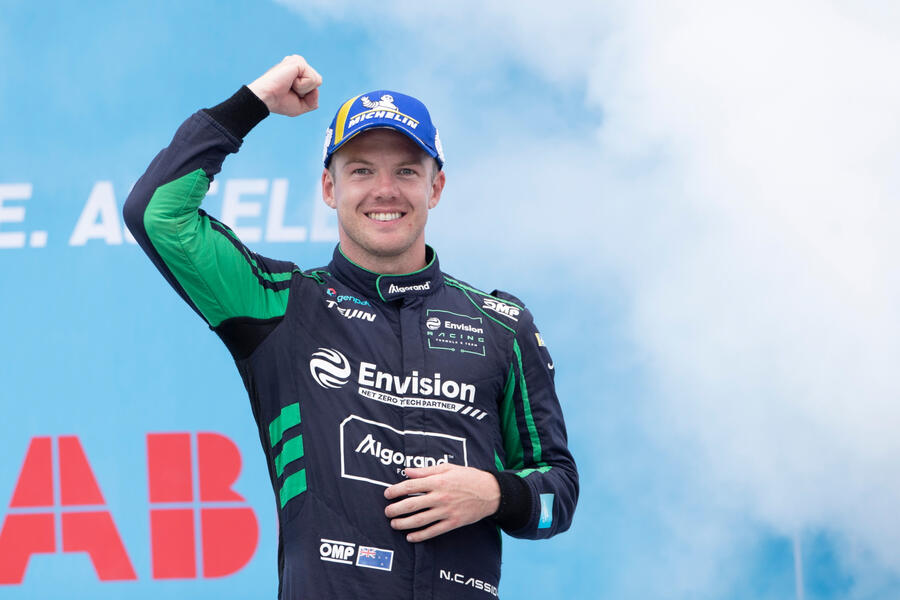 Nick Cassidy
The Kiwi scored his first Formula E victory for Envision in New York. But only after becoming the first of several to crash in a heavy downpour that stopped the race. He was awarded the win on the laps countback rule.
Bad week
Edoardo Mortara
The Venturi driver lost his Formula E points lead in the New York double-header. A penalty for speeding under a full course yellow dropped him to ninth in race one, and he only finished tenth in the second. Mercedes' Stoffel Vandorne leads ahead of the London round.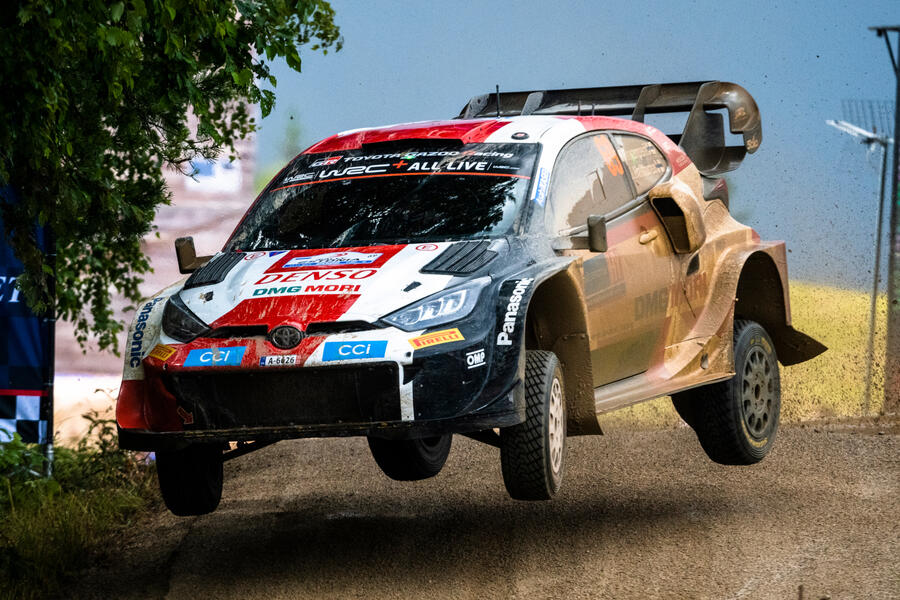 Estonia Rally
Kalle Rovanperä took another step towards his first World Rally Championship title with his fifth win from seven rounds for Toyota. Just 21 years old, the Finn put in what is now becoming a standard masterclass performance, in tricky mixed conditions. Team-mate Elfyn Evans led for most of the opening day, before a downpour on the final stage caused a degree of chaos.
Running first on the road as championship leader, Rovanperä overturned his deficit to take a lead he would not lose – despite Evans's best efforts.
The rally winner was a full minute up the road at the finish, having conquered 14 of the event's 24 special stages to extend his title advantage over Hyundai's Thierry Neuville to an impressive 83 points. Belgian Neuville finished a relatively quiet fourth behind team-mate and local hero Ott Tänak, the 2019 world champion receiving a €4000 fine for failing to wear a Pirelli cap on the podium.
The fast gravel roads of Rally Finland are next up on August 5-7. Last year Evans scored a fantastic victory in one of the toughest rallies of them all, and needs a repeat performance if he is to stand any hope of closing the gap to his amazing team-mate. Rovanperä's first world title is looking a near-certainty.
Motorsport greats
Scott Dixon
He might be a Kiwi, but Scott Dixon is well established as a true hero of American motor sport. At 41, the Chip Ganassi Racing ace has equalled Mario Andretti's tally of 52 IndyCar race wins, second only to AJ Foyt's record of 67.
Dixon's first victory of 2022 came on the streets of Toronto where he overcame polesitter Colton Herta – the 22-year-old fresh from his maiden Formula 1 test for McLaren – to close to within 44 points of IndyCar series leader and Ganassi team-mate Marcus Ericsson.
If Dixon can overall the Swede over the course of the final six rounds and claim the title, it will be his seventh – equalling a record also held by Foyt. Such a feat looks unlikely this year, but Dixon is simply too good to be ruled out.
While only one of his 52 victories has come at the Indianapolis 500, he is also a four-time winner (one of which was in the GT class) of America's greatest sports car race, the Daytona 24 Hours, and might well have a role to play in Ganassi's forthcoming Cadillac LMDh campaign.
https://www.autocar.co.uk/opinion/motors...-loss-btcc