01-29-2022, 11:42 PM
Racing lines: Alex Lynn chases the dream at Daytona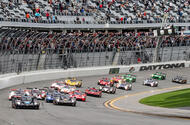 Big sports car wins are what count for the Brit, starting this weekend
The 60th Daytona 24 Hours opens the American sports car racing season this weekend, with a whopping 61 cars – the most since 2014 – jostling for space around the 3.56-mile circuit made up by the famous tri-oval combined with an infield road course.
The calibre of the drivers competing is astonishing: Nascar and Indycar legends, ex-Formula 1 aces and the cream of rising talent who are now targeting futures in a code of motorsport that's on the cusp of a fantastic new era. Sports car racing is where it's at, outside of F1.
Among the new elite is Londoner Alex Lynn, who will make his Daytona 24 Hours debut this weekend as he embarks on a fulltime campaign in the IMSA Sportscar Championship, at the wheel of a top-class Cadillac DPi prototype for one of America's most iconic teams, Chip Ganassi Racing.
Not so long ago, Lynn was knocking for opportunity in F1 as a Williams development driver, but like so many before and since, hit a financial glass ceiling. Formula E beckoned, and last year with Mahindra Racing he became a winner in the electric single-seater series. But at 28, he's now fully focused on collecting overall wins in the world's biggest sports car races.
Along with his Ganassi deal in 2022, he will juggle a full-time drive in the World Endurance Championship in an LMP2 category also fit to burst with quality, racing for United Autosport, with which he finished fourth in class at the Le Mans 24 Hours last year. "I'm excited about where I am in my life," says Lynn, and no wonder.
Banking on Daytona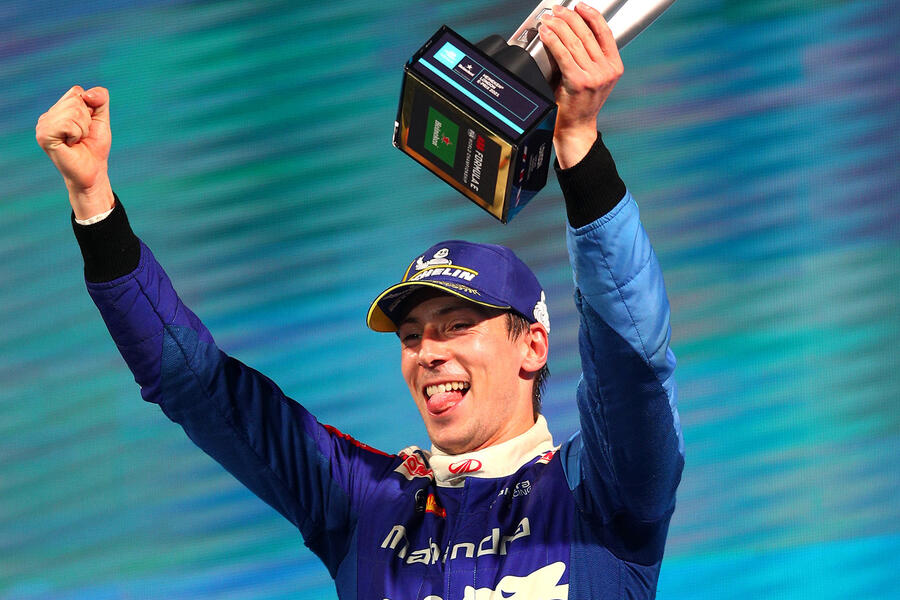 Among the 61 entries for Daytona, only seven at are DPis that will vie for overall victory on the high-banked tri-oval. Every driver on the list will fancy their chances of winning a watch from sponsor Rolex – coveted by anyone who races in the Daytona classic – in a punishing event in which slicing through traffic is a constant challenge. 
Ganassi has two Cadillac DPis entered. One is driven by reigning Indycar Series champion Álex Palou; six-time Indycar champion Scott Dixon; all-rounder Sébastien Bourdais; and the experienced Renger van der Zande. Lynn shares the #02 with ex-F1 stars Kevin Magnussen and Marcus Ericsson and two-time Le Mans winner Earl Bamber, and he's raring to go after sampling Daytona in testing.
"Daytona looks simple, but it's really not," he says. "There are only six real corners, but you're racing against guys who have done the race up to 20 times and have perfected every corner. Coming in for the first time, you must work hard to get up to their level.
"This is a race that I've come close to doing in the past and have really wanted to do, so to finally get the chance, especially with this team, is really cool. It's the last big race in the endurance world that I haven't done, and I'm really pumped to try to win a Rolex…"
Chasing the big wins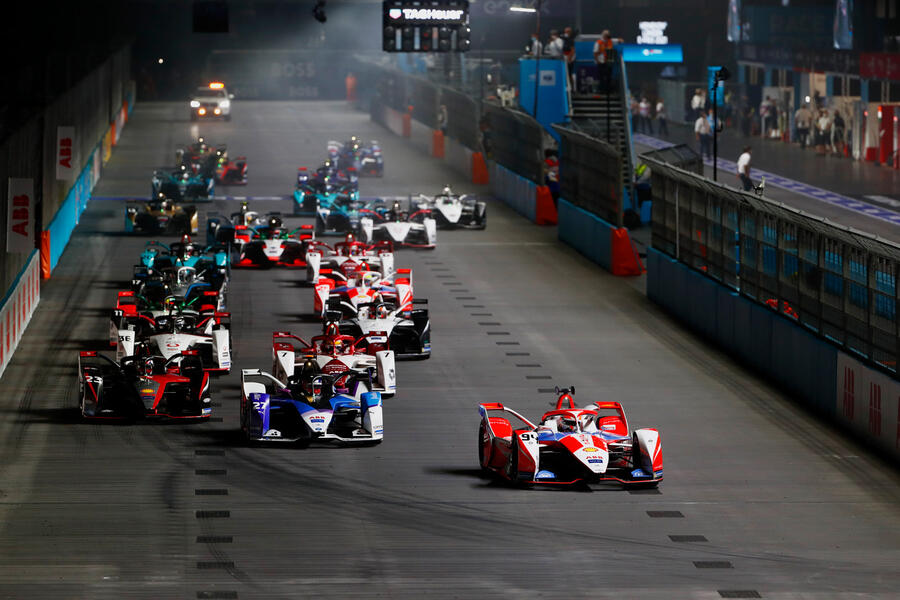 Lynn already has a Sebring 12 Hours victory to his name, following a successful one-off cameo with Wayne Taylor Racing in 2017, and now his target is to add Daytona, Le Mans, the Nürburgring 24 Hours (in which he also hopes to race this year) and more to his career tally.
What's significant about his chance with Ganassi is the longer view for next year and beyond, when the new LMDh category kicks in. The team will run Cadillac's global programme, including Le Mans as well as IMSA, taking on Acura, Alpine, Audi, BMW and Penske's Porsches, plus the parallel LMH lot of Glickenhaus, Peugeot, Toyota and the most exciting returnee of them all: Ferrari. It's going to be mind-bogglingly competitive, and Lynn has already ensured that he will be right in the thick of it.
His split from Mahindra at the end of the last Formula E season was a surprise, not least, it seems, to he himself. But when we spoke to him last year, he was already talking about collecting big sports car wins as his true calling. 
"The landscape has changed and sports car racing is really on the rise," says Lynn, who already has a Le Mans class win to his name (GTE Pro for Aston Martin in 2020). "When I sat back and looked at what I want to achieve in my career, it's winning the big sports car races overall, in the top category, that counts. I did have opportunities to stay in Formula E, but this is what I want."
United he stands
The Ganassi programme allows Lynn – son of historics racer Shaun – to embark on what he describes as an "adventure" around the US and its wonderfully open and friendly racing scene. But the United Autosport drive is a big deal too, taking him back to the WEC, in which he raced a GTE Pro Aston Martin Vantage AMR from 2018 to 2020.
A record 39 cars will line up in the WEC this year, 15 of them in the LMP2 class – all of which are strong and include Penske, which is using the season to prepare for its Porsche LMDh campaign next year.
"There's a lot of top drivers," says Lynn. "You can tell everyone is vying for LMDh, to put themselves in the shop window. I'm excited, fully focusing on my career to maximise everything, especially in this 12-month period. It will be busy, a lot of air miles, but it's an adventure. I'm 28, I have good experience and I still have my youthful speed! It's a nice time to really try and achieve some big things."
Sporting a Rolex on his wrist after this weekend would be the perfect start to what looks set to be the most significant chapter of Lynn's racing life.
Good week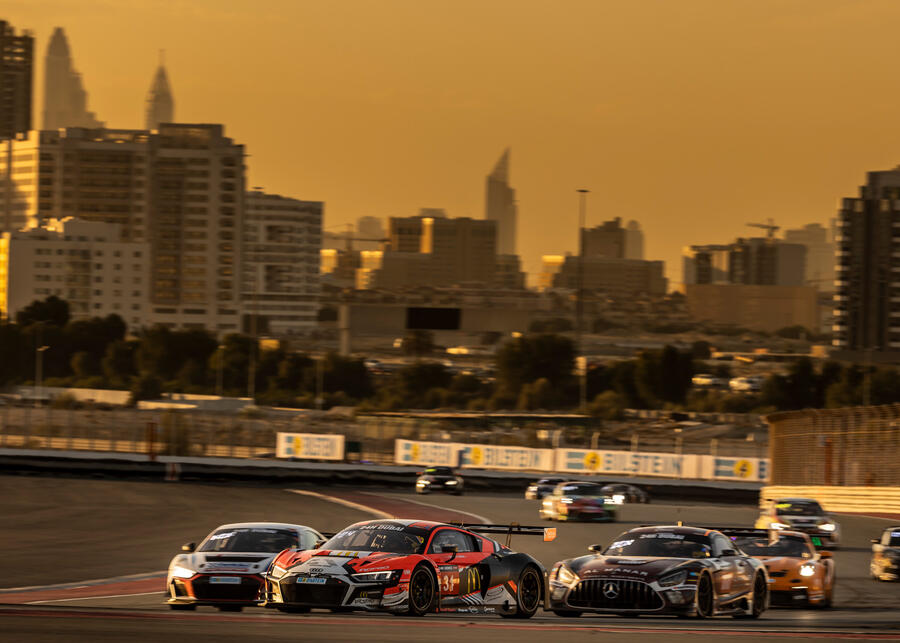 Team WRT: The brilliant Belgian squad claimed a dominant onetwo with its Audi R8 LMS GT3s in the Dubai 24 Hours. MotoGP legend Valentino Rossi will drive a WRT Audi this year: see him at Brands Hatch on 30 April to 1 May.
Bad Week
Max Verstappen: Formula 1's new champion crashed out while leading the Virtual Le Mans 24 Hours, losing control of his Team Redline LMP entry at the seven-hour mark after taking too much kerb at the Ford Chicane. Lucky sim racing doesn't hurt.
https://www.autocar.co.uk/opinion/motors...am-daytona