03-13-2021, 01:42 PM
Racing lines: Ferrari returns to Le Mans for that elusive 10th win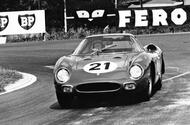 Privately entered 250 LM took Ferrari's last win at Le Mans in 1965
Maranello will aim for 10th overall win in 100th-anniversary edition
Audi, Glickenhaus, Porsche, Peugeot, Toyota – and now the one that matters most of all. The news that Ferrari will return to the Le Mans 24 Hours in 2023 to battle for overall honours with a fully fledged factory assault for the first time since 1973 is cherry-topping confirmation that the new Le Mans Hypercar (LMH) era will revitalise sports car endurance racing in a manner not seen for decades. Perhaps this time the revival might even last, too.
A Ferrari hasn't won Le Mans overall since 1965, when a little-fancied North American Racing Team Ferrari 250 LM – driven by bespectacled Masten Gregory, aka The Kansas City Flash, and then relatively obscure Jochen Rindt – survived where the works entries and Ford's armada of GT40s wilted. This victory was Ferrari's ninth at Le Mans since its first just 16 years earlier – a prodigious win rate that leaves it still lagging behind only Porsche and Audi for overall honours, despite the lack of works interest since the glorious 312PB Group 6 sports racers were beaten by Matra in 1973.
The history, the context of what it means for Le Mans and the World Endurance Championship today and the potent rivalries that we can now look forward to make this return a huge deal. If you're one of the many thousands of Brits who have made the Le Mans pilgrimage but have fallen out of the habit recently, due to the pathetically depleted LMP1 entry, draw a big red circle around June 2023 in your calendar.
Yes, it's still two years away, but that just gives you time to plan your trip to what will also be the 100th anniversary of the world's most famous endurance race. The stars have aligned.
The Formula 1 link
Back in 1973, smooth-talking Luca di Montezemolo was the man responsible for canning Ferrari's long-held interest in Le Mans, egged on by his buck-toothed new Formula 1 signing, Niki Lauda. They considered, probably fairly, that the sports car effort was a distraction from the priority, which was returning Ferrari to the front of the F1 grid following the team's disastrous 1973 campaign in which the Prancing Horse had hobbled to just 12 points and sixth in the constructors' championship. It's fitting that this announcement should follow a similarly sub-standard F1 season, in which Ferrari also finished sixth – but this time, Le Mans owes F1 a debt of gratitude instead of a grudge for the comeback that it has long desired.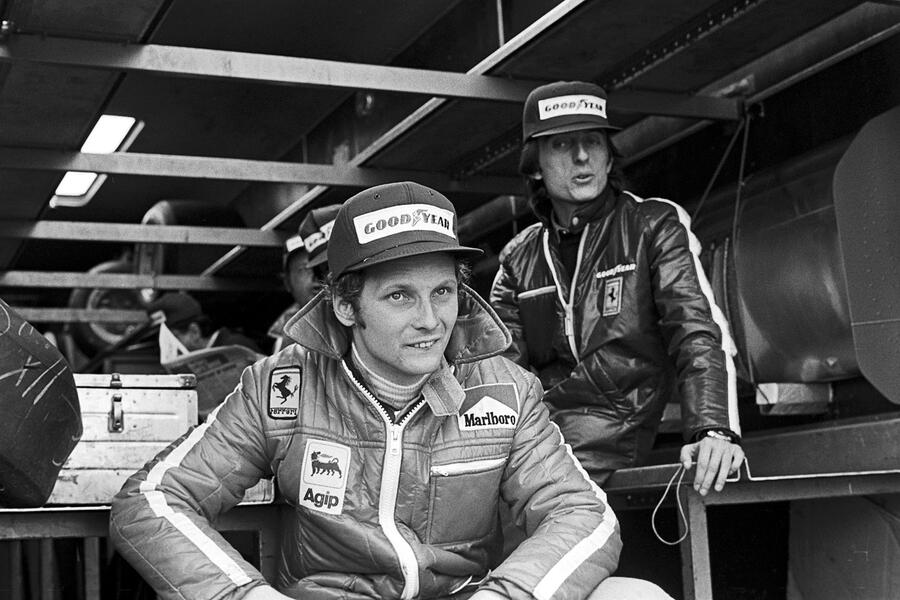 That's because of the new F1 budget cap that comes in this season. The 2021 spend limit of $145 million (£104m) will be felt most obviously by Ferrari as previously one of F1's two biggest spenders, along with Mercedes-AMG.
The prospect of slashing costs is further complicated for Ferrari by Italian politics and redundancy laws, so a combination of spending less on F1 and sidestepping trouble on the home front by transferring staff to another project made this sports car return not just feasible but arguably essential. It's funny how things turn out.
Will McLaren join?
To turn the excitement amp all the way up to 11, it's looking likely that McLaren could also be heading back to Le Mans, possibly for 2024. When I asked McLaren Racing boss Zak Brown recently what chance of a return for the firm that won Le Mans in 1995 with the F1 GTR, his reply was "decent".
"It's under review and has been for quite some time," he said. "It's something we would like to do." Unlike Ferrari, McLaren would echo Audi and Porsche by choosing the LMP2-based Le Mans Daytona Hybrid (LMDh) regulations over the parallel LMH class.
"We would only do LMDh, because LMH doesn't have a cost control element to it, whereas LMDh does," said Brown. "I'm a little concerned over the LMH and LMDh balancing [of performance]. That being said, the fact that Porsche and Audi have come in gives us confidence, because they know how to win at Le Mans, and they will make sure that there's balance of performance between the two types of cars.
"If we were to enter, it would be for 2024. And in order to be ready, I need to make a decision some time in the middle of this year."
Brown clearly wants to do it. And when he wants something, he tends to get it.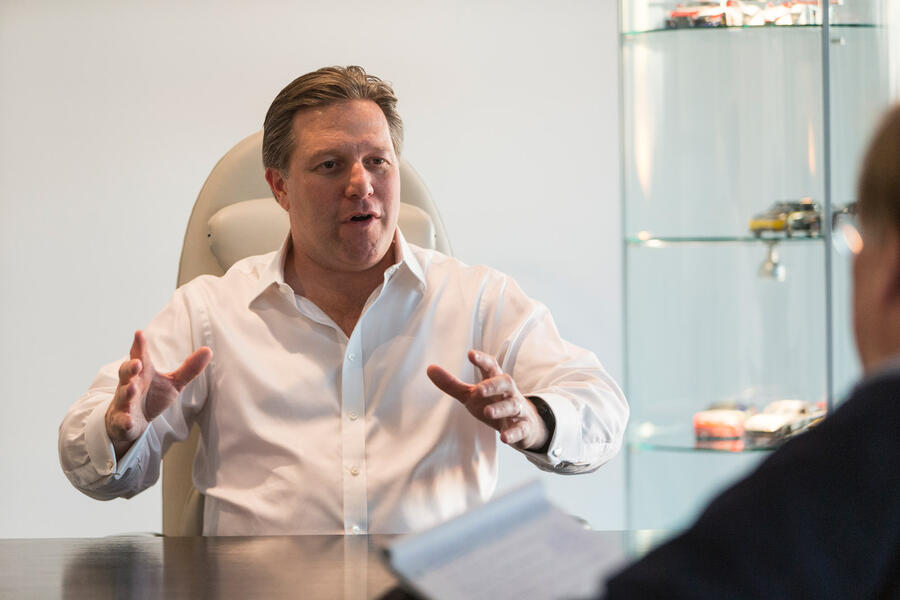 Rough ride for Lynn
Alex Lynn, interviewed in this space on 17 February, ended the Formula E season-opening double-header skidding along on his head and into a barrier at the Diriyah street circuit in Saudi Arabia. Remarkably, he escaped the race-two shunt without a scratch, in what Mitch Evans described as an "aeroplane crash" when Lynn's Mahindra was launched over his Jaguar. Not the best start for Lynn, then, especially as he took the rap for an awkward collision in race one with the other Jaguar of Sam Bird – a former team-mate – that left the pair glaring at one another nose to nose.
The weekend's other alarming talking point was the disturbing accident that befell Edoardo Mortara. The Swiss driver was attempting a practice start at the end of a session when his Venturi suffered a brake failure that led to a frightening front-on impact with a barrier. Mortara admitted that he feared for his life.
The software glitch in the Mercedes powertrain that caused it meant both Venturi and the Mercedes-Benz EQ works team were barred from qualifying for race two until the FIA was satisfied that it had been rectified – which it was before the start.
It wasn't the first such accident in Formula E, and that's something everyone involved will be mindful of. For a series that now carries proper World Championship status, a self-inflicted tragedy caused by the clever technology that exists at its heart would be devastating on several counts.
READ MORE
Why Extreme E will begin a new era for motorsport in 2021 
Lifting the lid: Dario Franchitti on a life in motorsport 
https://www.autocar.co.uk/opinion/motors...e-10th-win