04-23-2022, 07:57 PM
Racing lines: Goodwood put a spring in our step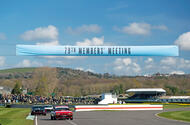 How 1990s Formula 1 cars added to a feelgood vibe at the Members' Meeting
Low-key? Of course it's not. This is Goodwood, after all.
But compared with the Revival, the Sussex circuit's Members' Meeting (MM) has a less contrived – some might say less stuffy – vibe that gives it a charm that's perhaps harder to find these days at its bigger brother.
The rebirth of the spring two-day 'clubbie' was warmly welcomed when the 72nd MM launched in a blaze of daffodils in 2014, picking up 48 years after the 71st at the end of Goodwood's original period timeframe. The 79th, held earlier this month, remained carefully curated to avoid the trappings that have made the Revival such a monster.
There's a welcome lack of (obvious) corporate sponsorship, for a start, and because spectator entry is limited to Goodwood Road Racing Club members, you can move freely about the Motor Circuit without facing a scrum every few yards.
"The right crowd and no crowding" was the awful elitist refrain at pre-war Brooklands, and it jars to say that there are echoes at the MM. Still, a weekend attendance of 36,000 is a long way from paltry. Seven years into its second life, it's clear that the MM is well established as the perfect third string to Goodwood's formidable automotive bow. It's a wonderful UK season curtain-raiser.
A welcome headache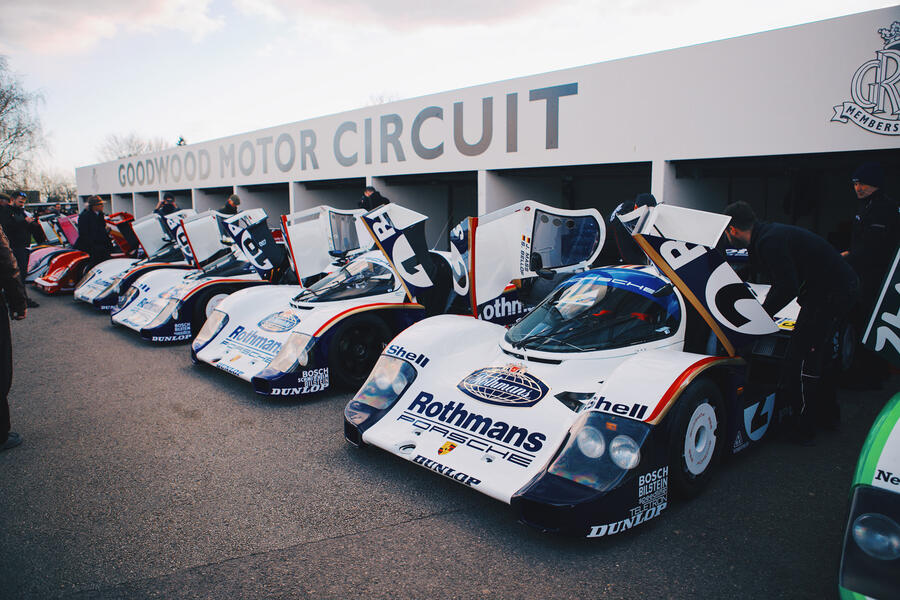 The daffodils had wilted this year, given the meeting's slightly later April date, the 79th following just six months after the 78th, which was Covid-delayed to October last year. It felt like another sign of our normality returning to head through the circuit gates on fresh and sunny spring days. Everything is a little looser at the MM, too.
There's no nostalgia dress code, which combines with a conscious effort to welcome modern-era cars outside of the Revival's 1948-1966 period brief, particularly in the choice of "high-speed demonstrations" that complement the fabulous programme of historic races.
This year, there were two: the 40th anniversary of Porsche's much-celebrated 956 and 962 Group C racers offered the perfect excuse for a sumptuous gathering of 1980s Le Mans favourites that ran into a picturesque sunset on Saturday evening and through the brightness of Sunday lunchtime.
But it was the other demo that grabbed headline status, as Goodwood gathered a mixed bag of "V10-engined" 1990s Formula 1 cars. The quote marks are important, because most of them were actually V8s…
But it didn't matter. Modern-era F1 cars are tough even for the Duke of Richmond's renowned team of hunter-gatherers to coax out, because they're rare and fiendishly expensive to run, plus transporting anything from the continent is harder than it used to be.
Still, what was cobbled together, despite the late withdrawals, offered an old, familiar eartingling aural sensation. I had forgotten the dim headache that grands prix used to induce 30 years ago. Strange as it might sound, it was lovely to experience one again after all these years.
Treats and rare gems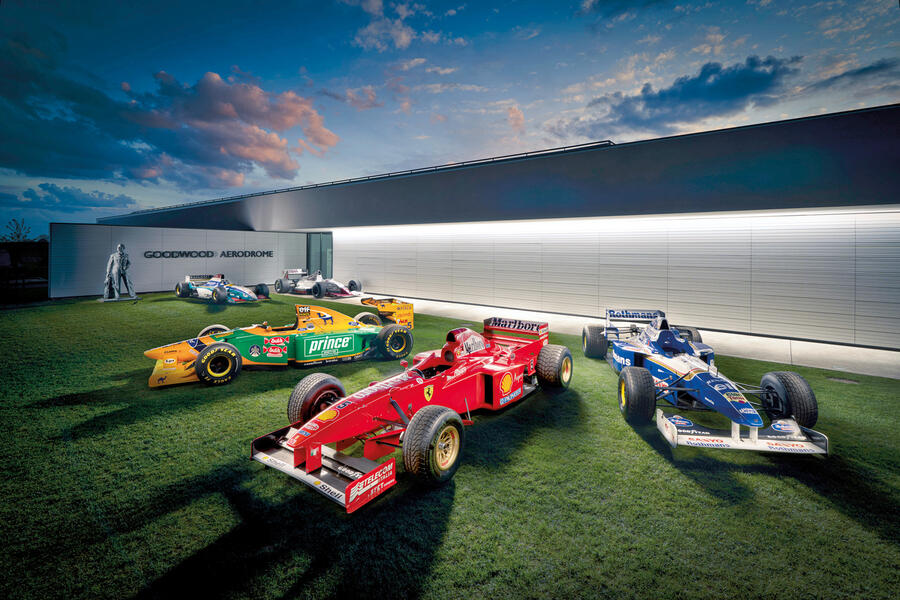 The F1 assortment couldn't help but make you smile. What is it about F1 backmarkers? Sure, Ayrton Senna McLarens, exotic Ferraris and illustrious Williams race-winners always draw a crowd. But here were cars we hadn't seen since they were struggling (or failing) to make it on to F1 grids three decades ago.
The 1990 Brabham BT59 still looked as pretty as the 1992 Brabham BT60B looked hideous, while I had almost forgotten the pug-ugly Tyrrell 021 from 1993. How about that Coloni? And as for the Forti… Utterly hopeless in period, fittingly it wasn't a runner. But among the gems that did fire up were a couple that really took me back.
One was the Benetton B190 in which Nelson Piquet basked in an unexpected Indian Summer in 1990. John Reaks has owned his for 14 years and says it's the actual chassis in which the great Brazilian won the Japanese and Australian GPs back to back.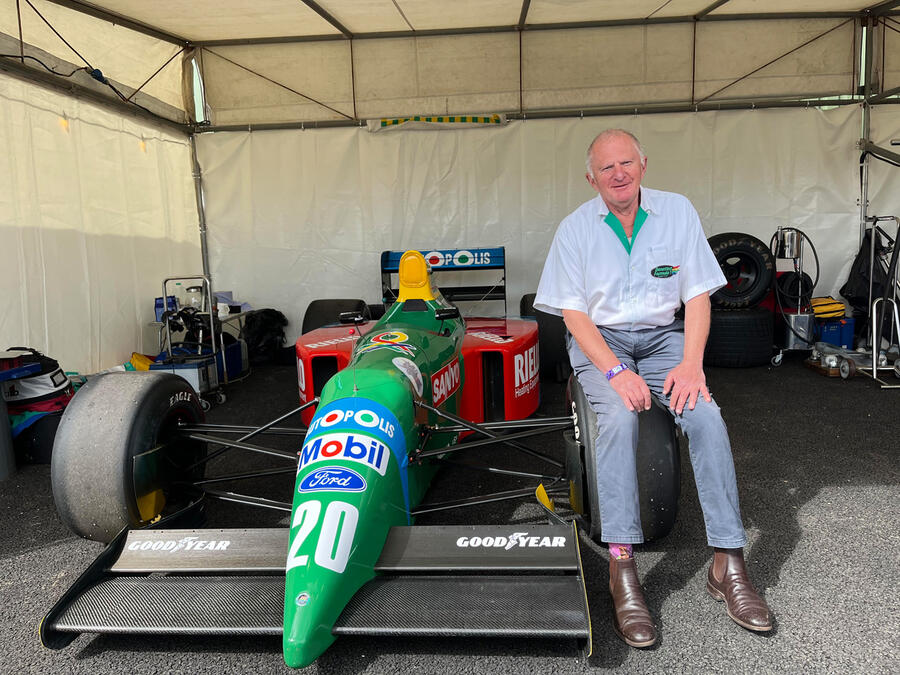 He relished the chance to exercise it in something close to anger (even if his pace was sadly but sensibly limited by the demonstrators running behind a safety car). Powered by its original works Ford-Cosworth HB V8 (which requires a rebuild every 1500 miles), it looked every bit as characterful as it ever did.
John Barnard was always snooty about this one. The architect of McLaren's mid-1980s success and Nigel Mansell's stunning Ferrari 640 joined Benetton in the autumn of 1989, too late to have much influence on Rory Byrne's B190.
"It had a nose like Alain Prost's: big and broken," he said of its signature hooked Roman snout. "I thought it was exceedingly ugly." Still, it served Piquet well, and Reaks certainly loves it. "It had 680bhp in period, but we get 700bhp out of it today," he said. "You don't feel it's running away from you." Just as well, given that it's geared for 200mph.
Among the few genuine V10 runners was Steve Griffiths in his ex-Eddie Irvine 1995 Canadian GP podium finisher, a Jordan-Peugeot 195. The Welshman bought it in France two-and-a-half years ago.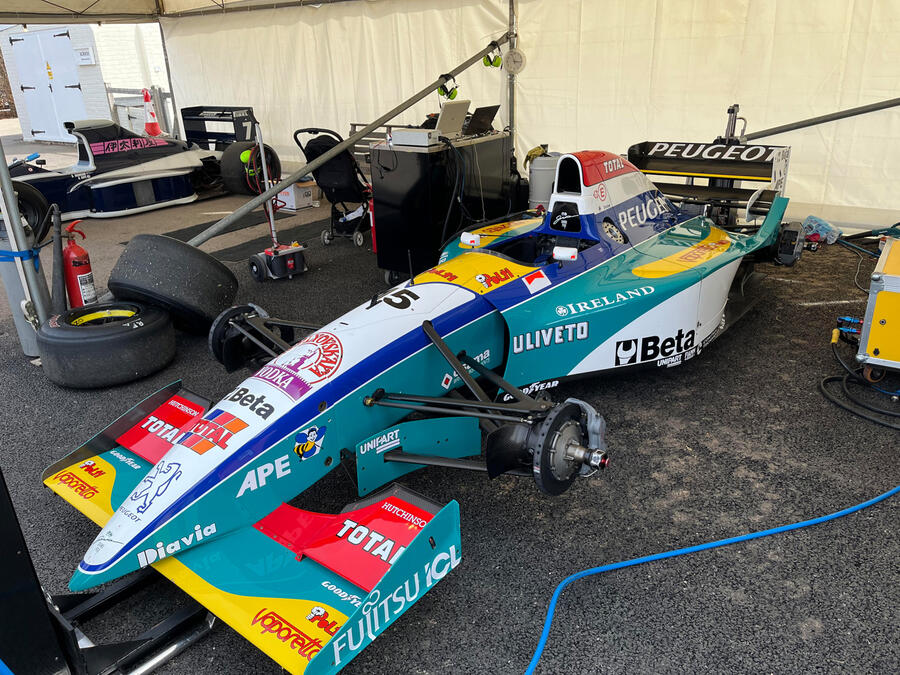 "It hadn't run for 27 years until this weekend," he said following Sunday's blast and a rebuild that only finished at the last minute.
The later you go into the 1990s, the more complex and expensive such cars become. Rebuilds of the Peugeot engine are required after just 600km (yes, really: not even miles). So how much had the weekend cost him?
"I don't want to think about it. I will look at the bank balance on Monday."
The demos are muted compared to the flat-out laps witnessed at the lockdown (and therefore crowdless) Speedweek one-off of 2020, but Griffiths didn't hold back too much. The Jordan skittered over the bumps into Madgwick emitting a glorious V10 squall. He has no idea when next he will get to run it again, because opportunities for such cars are limited, which is why the MM demos matter. Only at Goodwood, as they say.
Good week
Charles Leclerc: The Ferrari man was dominant in the first Australian GP since 2019 to score his fourth F1 win and the second of a potentially fruitful season. Dare we say it? A first Ferrari champion since Kimi Räikkönen in 2007? Woah. Way too early to get too carried away…
Bad week
Max Verstappen: …although a 46-point lead over his main rival is a handy advantage three races in. The reigning world champion branded his Red Bull's second breakdown in three races "unacceptable". Ferrari's home turf at Imola this weekend would be the best place to hit straight back.
https://www.autocar.co.uk/opinion/motors...g-our-step