04-04-2022, 03:04 AM
Racing lines: How Kevin Magnussen created another comeback story
Kevin Magnussen had a fairytale finish in Bahrain
The Dane's F1 return allowed Neel Jani to return to the top step of endurance racing
Reel back to 1 March and put yourself in the shoes of Kevin Magnussen.
Life is pretty great right now. You have recently become a father and have a packed year of sports car racing to get stuck into. You are still only 29 but have found peace with the apparent reality that Formula 1 is now firmly in your past. After all the toil, it wasn't to be. That sensational second place on your F1 debut for McLaren at the start of 2014 seems like another lifetime ago.
But the year at middling Renault and then four years at an increasingly uncompetitive Haas left you with little to show compared with what you could – perhaps should – have achieved. At least you went further than your old man, Jan, whose shooting-star trajectory in 1990s F1 burned out before it really began to shine.
But like so many before you and the many more who will follow, you just never landed the breaks. That's life; that's F1.
Still, Dad shook off his F1 disappointments to enjoy a long and fulfilling career in endurance racing. Now you're following the same path, and how special was that to share a car with him in the Le Mans 24 Hours last year, even if luck gave you both another kicking.
This year, there's so much to get the juices flowing: a fantastic dual campaign racing for Chip Ganassi's Cadillac DPi squad in the US-based IMSA Sportscar Championship and, once it's ready, Peugeot's fabulous-looking 9X8 LMH to get to grips with in the World Endurance Championship. Next up is a second shot at the Sebring 12 Hours on 19 March, with victory in your sights.
Yes, life is good. Very good, in fact. What more could you possibly wish for?
Now, on 1 March, you're told that instead of pounding around Sebring a few weeks later, you will be qualifying seventh for the Bahrain Grand Prix for the team that shut down your F1 career a little more than a year before, then the next day you will bring your Haas home in a mind-bending fifth place… You might well be seriously considering your own sanity.
As unlikely comebacks go, Magnussen's Bahrain story is up there with the best.
A happy knock-on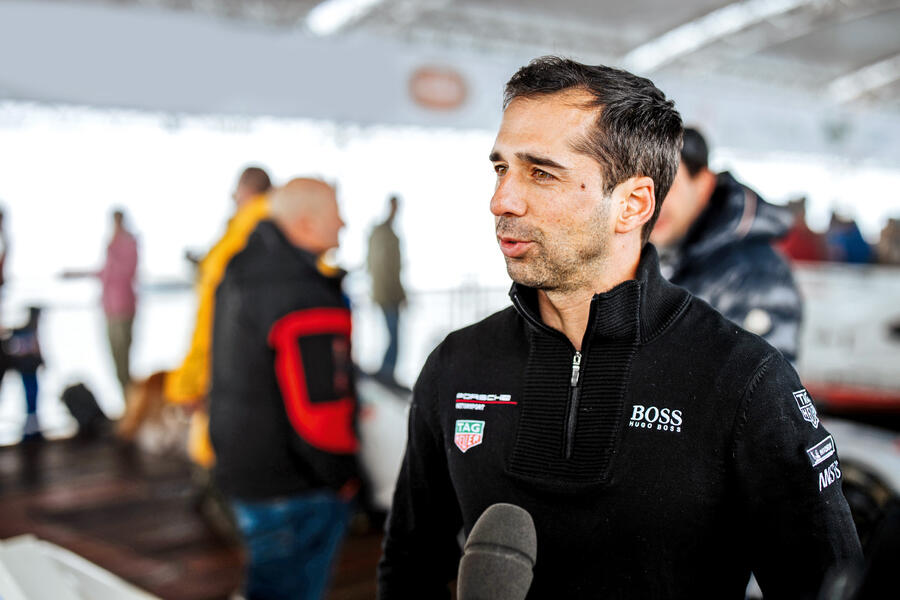 Another Lazarus act was playing out that weekend, generating fewer headlines despite being directly linked to Magnussen's F1 return.
As Haas called on a known quantity and a safe pair of hands to plug the gap left by exiled Russian Nikita Mazepin, Chip Ganassi faced a similar last-minute quandary to fill the space that Magnussen had in turn created. Who could drop in, do the job and, just as significantly, not blow it for a team that knew a victory was well within its range?
Neel Jani was the answer, the Swiss veteran joining quick Brit Alex Lynn and old Porsche comrade Earl Bamber in the #2 Cadillac DPi-VR for the 70th running of the once-round-the-clock Florida classic. And much like Magnussen in Bahrain, Jani stepped up with a flourish, as the trio won the race
Both drivers must have relished a satisfying sense of redemption when they awoke the following morning. Unlike Magnussen, Jani never quite made it to F1, hitting the ceiling as a test driver for Toro Rosso (the team now known as AlphaTauri). But he's one of those drivers who commands respect despite never having started a grand prix.
In the A1GP 'world cup of motorsport', featuring lairy, hairy V8-engined single-seaters, Jani won more races than anyone to lift the cup for Switzerland. Then when he switched to sports cars, he continued to show his class, becoming a member of Porsche's factory team in the high-tech 919 Hybrid LMP1 era.
He was one of the drivers, along with Romain Dumas and Marc Lieb, who inherited victory at the Le Mans 24 Hours when the leading Toyota failed with just three minutes on the clock in 2016 – the year in which he also became a WEC champion
But since then, it hasn't all been plain sailing. When Porsche dived into Formula E, Jani was called up to lead the line with André Lotterer, surely with those stellar A1GP days in mind. But while Lotterer remains, Jani was replaced by Pascal Wehrlein after just one season in 2019/20, and he has since fallen back on GT racing.
Last year, Jani was a threetime GTE Pro class winner in the WEC and came second in the GT category at Sebring with Bamber and Laurens Vanthoor. Hardly shabby, but at 38, there are probably younger, more 'fashionable' drivers ahead of him on the wish list in the new manufacturer-packed GTP era that will begin in 2023.
That's why Jani's last-minute pitch into the Caddy seat and how he played his part in a cherished victory in one of sports car racing's 'majors' could prove vital to extend an already long and varied career. After Sebring, his route back into the premier class of sports car racing might just have become a little clearer.
Double-ticking a box
"When I sit back and look at what I want to achieve in my career, it's winning the big sports car races overall, in the top category, that counts," Lynn told us when we spoke to him ahead of the Daytona 24 Hours back in January.
Well, the Brit has double-ticked the Sebring box now, having kept up his perfect record in the 12 Hours: two starts and two wins, following the victory that he shared with Ricky and Jordan Taylor in Wayne Taylor Racing's Cadillac DPi-VR in 2017.
Le Mans, Daytona, plus the 24-hour races at the Nürburgring and Spa-Francorchamps… For such drivers who missed out on F1 (and for those who made it only to be spat out the other side), it's the majors that count the most. Just as they always have.
Good week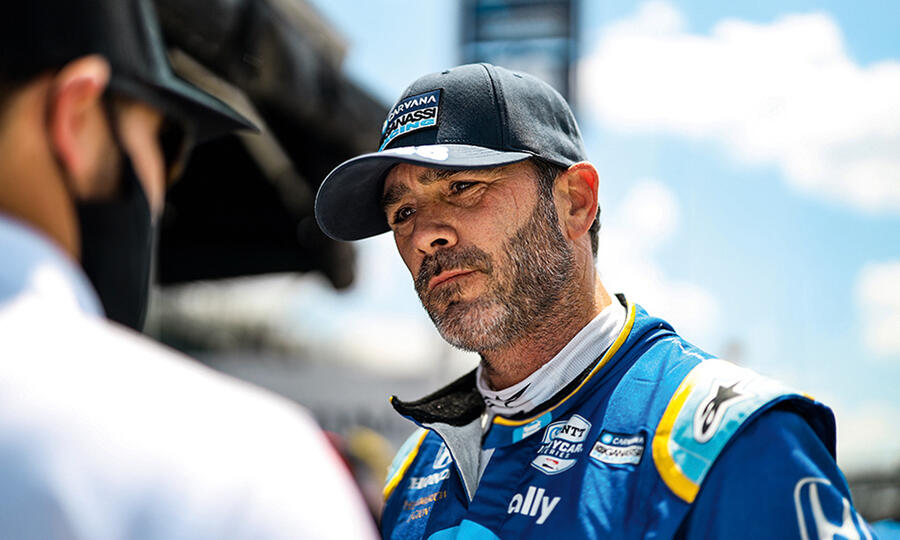 Jimmie Johnson: The seven-time Nascar Cup Series champion made his first Indycar start on an oval at Texas Motor Speedway – and finished sixth. The Californian, 46, has inevitably struggled to adapt to road and street courses, but oddly enough, he looked more at home when turning only left.
Scott McLaughlin: The winner of the Indycar Series season opener in Florida looked set to triumph again in Texas, only for Penske teammate Josef Newgarden to nick it at the final turn. The American won by just 0.0669sec for Penske's 600th Indycar victory.
https://www.autocar.co.uk/opinion/motors...r-comeback