05-20-2021, 04:31 AM
Racing lines: How Saudi's first female racing driver reached British F3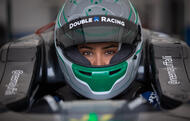 Juffali will drive for the Douglas team in British F3 this year
Reema Juffali's journey to the grid is even more significant given her home country's historic stance on women drivers
The BRDC British Formula 3 Championship will begin this weekend at Brands Hatch and, as usual, the class is brimming with ambition, expectation and blind hope that this will be another step on the road to a professional life in motorsport.
Among the young men is a 29-year-old woman. There's nothing particularly remarkable about that – except she's from Saudi Arabia, a place that not only lacks an established motor-racing culture but also, far more significantly, banned women from even driving on the road until 2018. That makes Reema Juffali singularly special – and so is the story of how she got here.
Ban didn't stop her
"It all started from a young age," says Juffali. My love for cars was pretty clear. That's where I was happiest." But growing up in Jeddah, she was ostracised from her passion, purely due to her gender. "There was definitely a sense of frustration: 'I want this, but I can't have it'," she says. "I don't want to give a rosy image. It's why I appreciate it now."
Saudi Arabia finally lifted its ban on women driving in 2018, a year after Juffali had returned home after seven years of study and work in the US and the UK, during which time she was free to fully explore her love of motorsport. "It wasn't until I was at university [in Boston, US] and had left Saudi that I was exposed to racing," she says. "When I was there, I gained an understanding that there was more to it than just Formula 1 and that men and women could compete at different levels. I thought it was done and dusted as something I couldn't even think about. Now I saw there was an opportunity for me."
Racing from a standing start
Beyond the ban in her home country, what's really impressive about Juffali is how she worked her way into motorsport from a starting point of zero. "I didn't know anyone who raced," she says. "It involved a lot of research and asking people questions, and everyone came back with different answers."
The seed properly took root during her time working in London, but it took time to bloom – and no wonder. "I started doing track days and being around the scene," she says. "That's when I started looking into getting my race licence. It was a lot simpler than I initially thought.
"I decided to gift myself a three-day course at a racing school as an opportunity to figure out how a racing car would feel. But then life happened, and I ended up taking a professional route into finance, doing the nine-to-five in London and New York. When I finally moved back to Saudi in 2017, there was still this itching desire to give racing a go.
"In the back of my mind, I knew the day would come when I'd be able to drive in Saudi," she says on the lifting of the ban. "In summer 2017, they announced that it would happen in a year, and when it came, it was a momentous occasion. I had learnt to drive abroad, so when I got in a car for the first time in Saudi, it didn't feel so foreign – but it was definitely strange."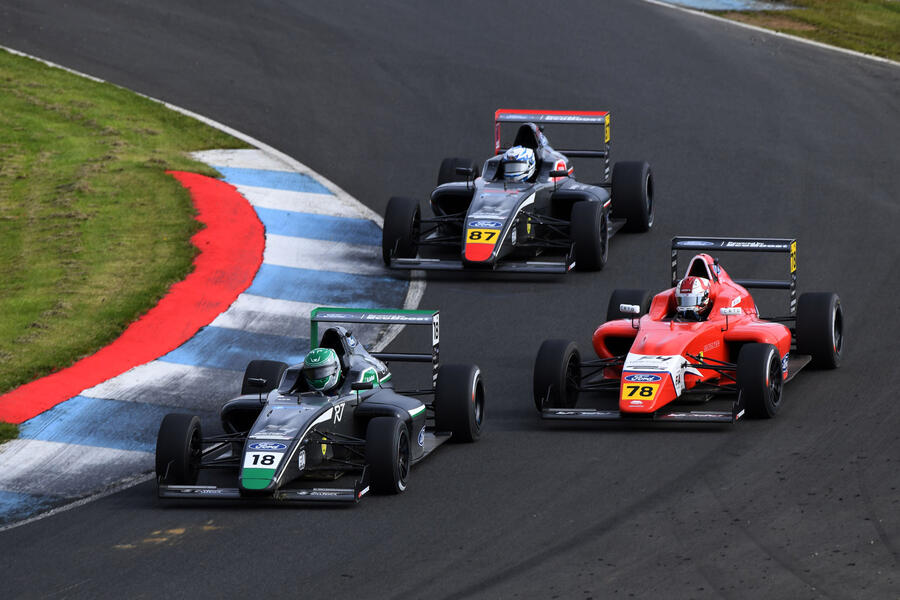 Juffali began racing in October 2018, becoming the first Saudi woman to do so, in the UAE-based Toyota Racing Developments 86 Cup. She had returned home to further her career in finance. "Instead I made this complete shift in my mid-20s and decided to scratch that: I'm not going to sit in an office; I want to get in a racing car."
In at the deep end
Lacking karting experience and being far older than her competitors, Juffali took the advice of experienced racing coaches to dive into single-seaters. Her learning curve has been incredibly steep, but after two years in the cut and thrust of Formula 4, she has signed for Douglas Motorsport in British F3.
She knows the UK tracks and has been testing through the winter but is sensibly keeping an open mind on Brands this weekend. She's up against it: racing is super-intense at this level. But just getting on the British F3 grid is an achievement that she's rightly proud of.
Juffali has a long-term dream of racing at Le Mans, but for now, she's focused on the task at hand, sacrificing her home, her career and her social life to chase something she clearly loves. Big respect.
Reaction back home
It wasn't her intention, but Juffali is learning to embrace her role as a pioneer and an inspiration for Saudi women. "I didn't grow up having role models or mentors, but today we see them in all sports and fields," she says. "There are women who are taking centre stage and are there to be looked up to. That's very important, especially in the Middle East.
"Saudi was so ready for change, to hear new stories. Motorsport for many is still a scary topic; they don't understand it yet. There's an apprehension: 'is it not dangerous, are you sure?'. But the story of being able to race is an inspiration for them. I didn't realise how personally people would take it. It's very humbling."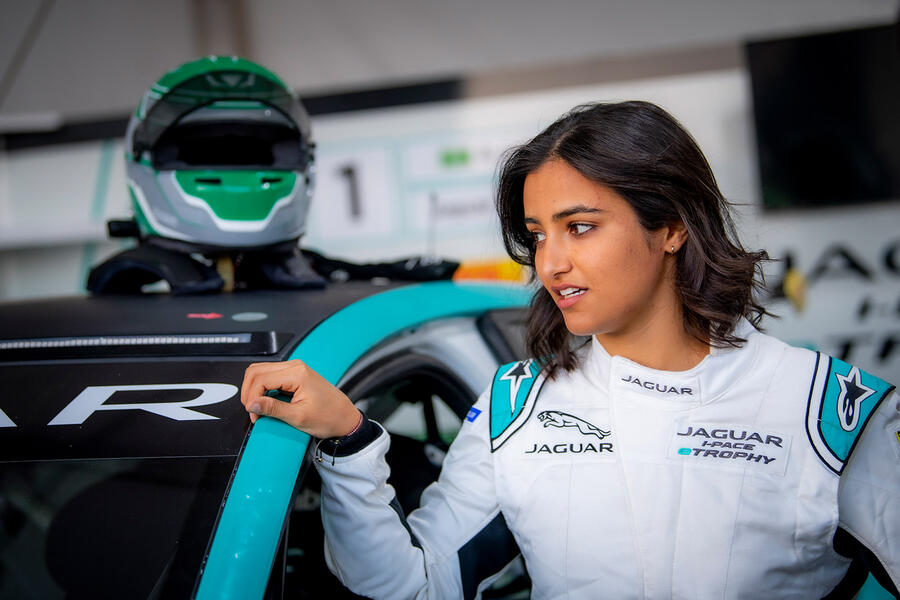 She insists that life is genuinely changing in her homeland. "It definitely is, and so fast that every time I go back, I'm surprised by what's new. It has taken a long time. I grew up hoping for change, for things to be a little more relaxed. And all of a sudden, it has happened in the past three or four years. I knew what it was like before and how much Saudis had in them to give back and be a part of society. Now we're there, and it's very exciting."
READ MORE
Racing lines: Finally, we have an F1 title fight 
Racing lines: New 365bhp R1 racer leads Praga's UK return 
Racing lines: Verstappen tussle breathes fresh life into Hamilton
https://www.autocar.co.uk/opinion/motors...british-f3