07-19-2021, 04:18 PM
Racing lines: Is the VW Group really hungry for F1?
It might be now or never for an entry – if it can stomach the big time
Will the Volkswagen Group end its long-running flirtation and finally commit to Formula 1 when the next generation of grand prix power unit is introduced in 2025 or 2026? And there are other pertinent questions: should it bother at all? And if it does want to, exactly how should it go in?
At the Austrian Grand Prix, the German giant was represented at a high-level meeting on F1's technical future, beside current stakeholders Daimler (the parent of Mercedes-AMG), Ferrari, Renault and Red Bull, which is set to become a self-sufficient 'indie' at the end of this year when Honda quits as its engine supplier.
The Volkswagen Group attending such talks isn't new; it was part of the conversation when the current 1.6-litre V6 turbo hybrid was in its genesis. But there's a palpable now-or-never sense that this time, after long refusing a place at motorsport's top table, the stars are beginning to align for one of its illustrious brands: Porsche, Audi or perhaps Volkswagen itself.
Why VW and F1 haven't mixed
Speculation over an Audi F1 entry can be traced back to the mid-1990s, when the firm was busy conquering Super Touring with its Quattro technology. But rather than F1, Ingolstadt chose sports prototypes, triggering an era of domination in the Le Mans 24 Hours.
Time and again, sporting boss Wolfgang Ullrich was asked if or when he would bite the F1 bullet. The reply was consistent: F1 held no road relevance for Audi; ploughing its revolutionary turbodiesel furrow in endurance racing would reap a greater harvest than racing 3.0-litre V10s or 2.4-litre V8s.
There was more to this reticence, though. F1's political volatility under Bernie Ecclestone, combined with the iron-fist approach of Max Mosley's FIA, was never to Ullrich's taste. The Volkswagen Group kept well away – and was probably better off for it.
Now the F1 landscape is far calmer, under the more conciliatory (yet no less hard-boiled) reign of Liberty Media and Mosley's successor at the FIA, Jean Todt. Hybridisation and a drive towards genuine sustainability has pulled F1 closer than ever to the values that car makers like to espouse, while the kicking-and-screaming acceptance that grand prix racing has a spending problem is finally making it viable through budget caps.
The trouble is, even with its new spending restrictions, F1 remains so damned hard to get right. Winning Le Mans is one thing, scoring even one grand prix win is quite another, as Toyota can attest after its eight fruitless seasons in the top flight from 2002 to 2009, compared with its three consecutive wins and counting in France.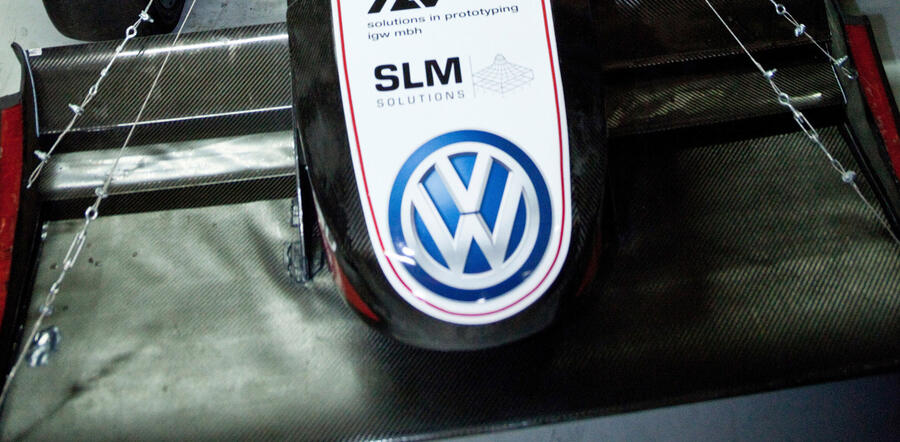 Mixed messages
The Volkswagen Group's next move is pretty much impossible to predict, given the inconsistency of its recent policy on motorsport. No sooner had it vowed only to invest in electric motorsport alone than it announced Audi's imminent withdrawal from Formula E in favour of it and Porsche returning to Le Mans together in 2023, with the addition of an intriguing hybrid campaign for Audi on the Dakar Rally next year. Nobody saw that coming.
The sports car campaigns have been rightly heralded as fantastic news. But still, it's odd. The Dieselgate crisis was generally viewed as a great excuse after 2016 to stop Audi fighting its own sister in the same high-tech LMP1 pool, albeit with vastly different power solutions. That was never going to last.
Now here we are again, with the strict cost controls of the new LMP2-based LMDh class causing this exciting about-turn. But for Porsche and Audi, sharing the same Multimatic chassis? Why? Wouldn't it make more sense to keep some powder dry for the new 'manufacturer-friendly' cost-effective F1?
Taking a leaf from Mercedes
F1's power and reach far outstrips any other motorsport – certainly more than the relative backwater that is the Dakar Rally. But if the Volkswagen Group does commit (and that's a big if right now), how should it best tap into F1's vast global reach? Go all in and buy a team or simply partner up with a current entrant for a simple power supply? There's only one answer.
Take Honda. On current form, it looks set to win its first F1 world titles for 30 years, becoming the first and only car maker to defeat Mercedes-AMG in this hybrid era – just as it's quitting on the grounds that F1 still doesn't meet its sustainability drive. Any regrets on leaving, just as things are getting good? I wonder. But the hard truth is that the credit for this newfound success primarily goes to Max Verstappen and Red Bull rather than the engine supplier, just as it did when Sebastian Vettel won four straight titles for the same team with Renault V8 power. Supplying engines alone just doesn't cut through like winning on your own terms. Renault accepted this in 2016, when it bought back the team it had sold six years before.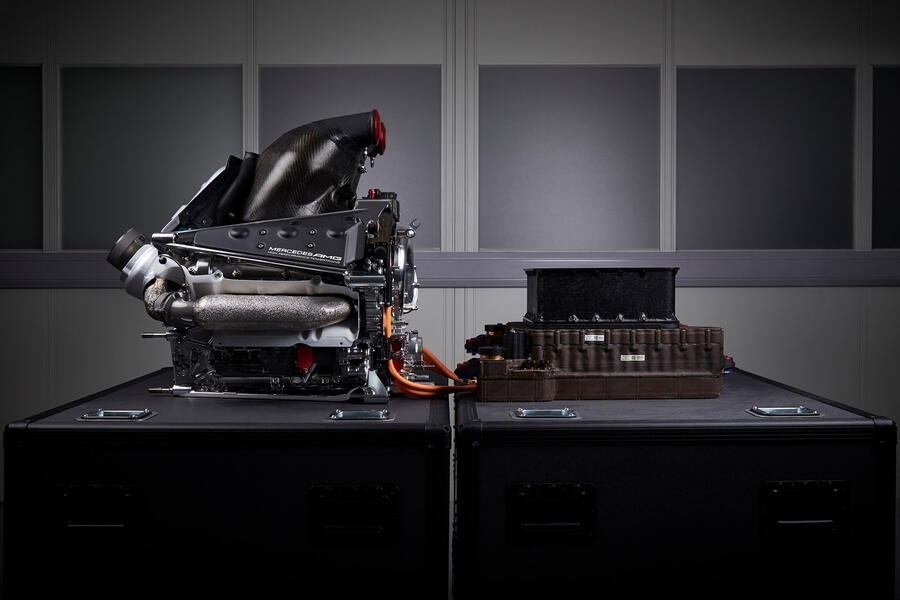 Mercedes-Benz knows too. From 1995 until 2009, the Three-Pointed Star served F1 brilliantly as a power supplier, winning world titles with Mika Häkkinen and Lewis Hamilton at McLaren. But it was only when Daimler bought Brawn GP and reintroduced the Silver Arrows to F1 in 2010 for the first time since 1955 that F1 really began to pay dividends for Mercedes. It took heavy investment, first in an established race team in Brackley and then in a new, ambitious powertrain division in Brixworth, for it to really begin winning. The subsequent run since 2014 of sustained and unprecedented success has repaid what was a big, ballsy move from the Daimler board a dozen years ago.
Do those who call the shots in Wolfsburg have the same courage and conviction? Cost controls might ease the path, but only full commitment to F1 reaps true rewards. They will need to buy well, hire the right people – and then simply must win. More Le Mans victories might well beckon. But does the Volkswagen Group really have the stomach for F1?
READ MORE
Autocar's favourite racing drivers: Lewis Hamilton 
Formula One circuit guide 2021 
https://www.autocar.co.uk/opinion/motors...-hungry-f1