05-02-2022, 07:46 AM
Racing lines: May means Monaco and Indy, but for how much longer?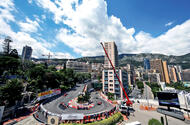 Monaco GP brings the glamour but not always on-track drama
The month of May is a big one for the wide world of motorsport, largely because two of racing's 'majors' take place usually on the same day – as is the case in 2022. Both the Monaco Grand Prix and the Indianapolis 500 run on 29 May as tradition dictates: the first Sunday after the Ascension for the former, the day before US Memorial Day for the latter.
The clash is akin to horse racing choosing to host the Grand National and the Cheltenham Gold Cup on the same day. Monaco's race dates back to 1929, the Indy 500 all the way to 1911, and they've rubbed up against each other for decades, even when some stars wanted to race in both.
In 1965, Jim Clark famously chose to forego the Monaco GP to make his third bid to win the lucrative Indy 500 for Team Lotus. It was worth it, because he did – in style – and still became Formula 1 world champion by August. Graham Hill – 'Mr Monaco', who eventually won F1's most famous race five times – scooped the Big One in his absence to clinch a hat-trick. But in a year of Clark domination and an achievement likely to remain unique, there's always a Jimmy-omitting asterisk against that one.
Time up for Monaco?
For some, traditions are there to be broken, and there's increasing chatter that F1 has finally outgrown the Monaco GP and its narrow, winding streets. Such an utterance was once considered sacrilege, even when Nelson Piquet was comparing the race to "riding a bicycle around your living room" back in the 1980s. But in the hybrid era, when F1 cars have become larger and heavier (a meaty minimum of 795kg this year without a full fuel load), the argument to smite F1's crown jewel has added, well, weight.
Thirty years ago, a late puncture dropped Nigel Mansell's Williams behind Ayrton Senna's McLaren, leading to a thrilling chase and closing-laps climax.
Even then, Mansell had no realistic hope of passing, especially against a wily Monaco master such as Senna. But now patience has worn dangerously thin that a race amounting to a high-speed procession can no longer be justified simply because it's glamorous and sponsor-friendly.
Would anyone really miss it? The race dropped off the calendar in 2020 for the first time since 1954, as the pandemic enforced a delayed mid-summer start to the season. Its absence was a blip, but little more.
The pressure grows
Monaco's problem is the increasing strain of competition for places on a schedule already at bursting point – and there are other gaudy baubles vying for its crown.
Among them is the new Miami GP, also held next month, on 8 May. This is a city with matching bling (although whether that's a positive is a matter of taste), and with a record 23 races due to be held this year, there's a growing sense that something has to give.
Could it be Monaco? Let's face it, as a sporting spectacle, a truly great Monaco GP relies either on rain, driver error or a crucial breakdown triggering drama. Perhaps Monaco should be left for the historic grand prix cars that visit for the biennial festival to be run on 13-15 May or, dare we say, Formula E, whose thrilling e-Prix on the same circuit layout last year far exceeded the F1 race for spectacle. The electric-powered series will visit again in 2022, this coming weekend.
But don't drop it!
Still… I just can't bring myself to agree that F1 dropping Monaco would be right. Others should fall first, if they really must.
The French GP is the most traditional of them all, given that the very first grand prix was held at Le Mans in 1906. But Paul Ricard and former venue Magny-Cours hold little charm – and the omission of a German GP, which has somehow fallen off the calendar during Mercedes' hybrid-era domination, is a greater loss.
Beyond calendar congestion, well… it's Monaco, isn't it? It has always been an anachronism, even when Clark and Hill were around. It's also still magical, especially on a hot qualifying lap. It would take a brave but foolhardy executive to drop the axe.
This year's race marks the end of Monaco's current deal, but Automobile Club de Monaco president Michel Boeri is adamant that a new one will be struck – plus some drivers still get it (thank you, Pierre Gasly). Racing on streets only lightly changed from the days of Rudolf Caracciola, Tazio Nuvolari, Juan Manuel Fangio and Stirling Moss still has meaning for some of us. I hope the Monaco GP survives.
Indy 500 in rude health
In contrast, the Indy 500 has ridden tough years in which its lustre has been tarnished by Indycar racing's popularity slump, but shines brighter again today. The spec Dallara chassis remain divisive, but a Chevy-Honda power war and talented cast of drivers is a fine competitive foundation.
Race-day at The Brickyard, in front of a 250,000-strong full house, remains a spinetingler unmatched in the racing world. Full credit to Roger Penske for owning the most famous team, the series and the Indy speedway itself all at the same time without a hint of conflict of interest. It would cause havoc in F1.
This year, ahead of the next round this weekend in Alabama and a race on the Indy road course on 14 May, the Penske team is on a roll, thanks to a brace for American Josef Newgarden and a breakthrough victory for Kiwi Scott McLaughlin, a code-switcher from Australian Supercars.
The likes of F1 exile and Indy 500 rookie Romain Grosjean will also have their eye firmly trained on 29 May, because a win at the 500 still counts for more than becoming a series champion. The same can't be said for the old F1 'grandee' these days. But Indy without a clashing Monaco? Motor racing just wouldn't be the same.
Good week: Jensen Button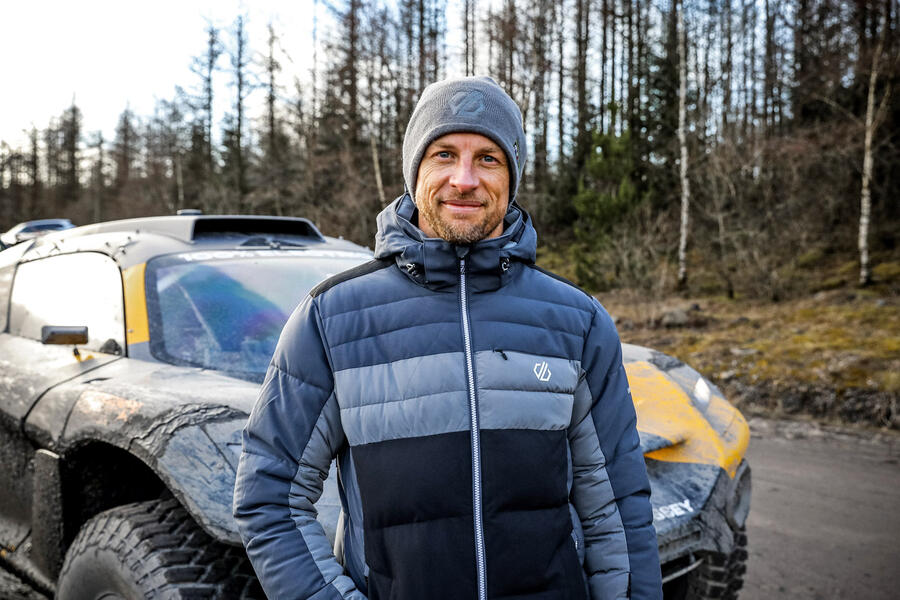 The 2009 F1 world champion is following in the footsteps of his muchmissed late father John by signing up to race in rallycross. The 42-year-old will drive a 1000bhp FC1-X for Xite Energy Racing in the Nitro Rallycross series, which will kick off at Lydden Hill in Kent on 18/19 June.
Bad week: Extreme E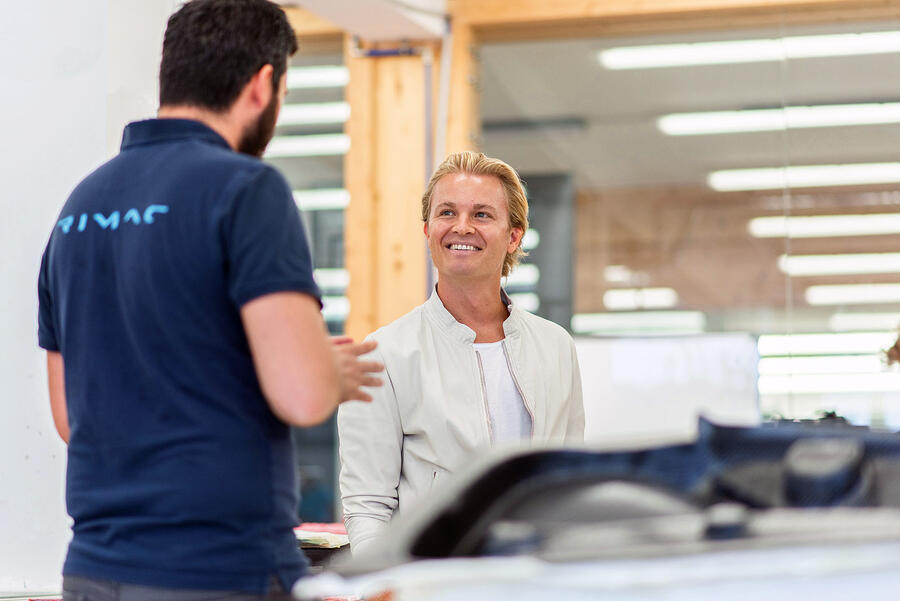 In its second season, the off-road series has been forced to tweak its schedule again. An Italian military base in Sardinia, due to host a round on 7/8 May, is now required for training related to the war in Ukraine. A Sardinian double-header in July should run next.
https://www.autocar.co.uk/opinion/motors...uch-longer