05-19-2022, 05:43 PM
Racing lines: Remembering Tony Brooks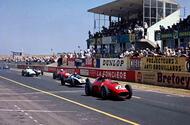 Brooks was a master on the racetrack
The recently departed legend was a unique Formula 1 legend
In the week that Formula 1 geared up amid great hoopla for its first Miami Grand Prix, at a venue based in the car park of a giant sports stadium and featuring a bizarre fake marina, news broke that we had lost Tony Brooks at 90.
The six-time grand prix winner raced in an entirely different world to the one we witnessed in Miami. His favourite circuit, the one at which he shone brightest, was Spa-Francorchamps – the fearsome old version, all 8.76 miles of it, bordered as it was by telegraph poles, stone walls, houses and barbed-wire fences. No wonder he barely recognised what F1 had become since he had stepped away to run a garage 60 years earlier.
"It's no longer grand prix motor racing, it's grand prix spectacular," is how Brooks once put it. "It had to get safer, but it's a different sport today. In our day, three to four drivers were killed each year throughout the 1950s, a substantial death rate that had to come down. Now it's a totally different challenge, and that's why in my view you can't compare eras."
That's not to say Brooks didn't remain entranced by modern F1. On the contrary, I recall a sunny Brooklands where we sat at a trestle table as he quizzed my friend Nigel Roebuck and I on the current affairs of the day. Perceptive and well informed, as you would expect of such a man, racing still coursed through his veins; it was just that he had drawn a line between his era and this one. Given what he witnessed and lived through, who could argue?
Among the best
"Probably the best driver in the world who people don't know about" was the Sir Stirling Moss verdict on his old friend and teammate at Aston Martin and Vanwall. "If I were going to have a team, I would put Tony Brooks at number one, with Jim Clark alongside him. Tony was that good. He was careful with the car – and very, very fast."
Brooks was an elegant gentleman, quiet and modest in character – but that didn't mean he played down his ability. Like all the great racing drivers, he knew precisely how good he was.
On how he survived that deadly era, he said: "Nothing clever about it, but I was born with a generous portion of natural ability and I always drove within it. I never ever psyched myself up, I never frightened myself through actions of my own. But I accepted that other things could frighten me, that I was in a dangerous sport, and I wasn't so stupid as to think it couldn't happen to me. But I drove in a way that made me feel I could minimise the chances."
Master of spa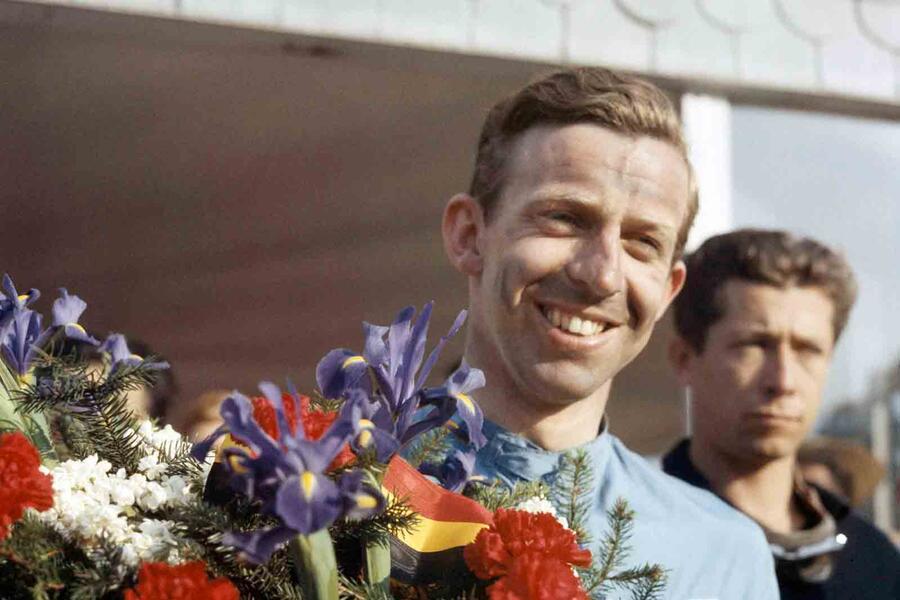 Six wins might not sound like a lot, but it's the same total claimed by John Surtees, Jochen Rindt and Gilles Villeneuve, and there's added context: in the 1950s, only Juan Manuel Fangio, Alberto Ascari and Moss won more grands prix than Brooks.
It's also notable where and how Brooks scored his victories. Twice a winner of the German GP at the Nürburgring, he won the first F1 race he took part in, for Connaught at the non-championship Syracuse GP in 1955 – while cramming for his exams to qualify as a dentist. But it's Spa where Moss admitted that Brooks was quicker than him. "I knew the danger was there, but I never worried about it, because I didn't plan to go off the road," said Brooks. "That sounds big-headed, but that was my philosophy. Whether it was Spa, the Nürburgring or Silverstone, I wouldn't drive any differently. That wasn't the case with many drivers, some of whom were faster at what we called the aerodrome circuits, because I assume they felt the chances of getting hurt were less. I never thought that way."
No regrets over title
Brooks could have become world champion the previous time that F1 visited Florida, at Sebring in 1959. Moss, Brooks and Jack Brabham arrived at the season finale all in with a shout. A broken gearbox while leading ruled Moss out, while Brooks took a decision based on his firm principles that exemplified a rare type of courage. Off the start line, he was rammed by Ferrari team-mate Wolfgang von Trips and chose to pit to check for damage, with no way of knowing if his car was still fit to race.
By then, Brooks knew only too clearly what a car fault could cost him, in the wake of his own two significant crashes that he had been lucky to survive.
He said: "I had made a firm resolution to myself, because of my accident at Le Mans with Aston Martin [in 1957] and in the BRM at Silverstone in 1956. Both were stupid and not driver errors as such: I shouldn't have been driving the BRM with a sticking throttle and I shouldn't have been fiddling about with the Aston Martin gearbox, which was stuck in fourth gear. I decided that I would drive a car up to the maximum of its capability even if it wasn't perfect, but I wouldn't drive a car that was substandard up to what would be the limits of its performance."
Brooks still finished third at Sebring, as Brabham ran out of fuel and pushed his Cooper across the line to secure the fourth place he needed to become champion.
"If I hadn't come into the pits at Sebring, I would have felt I had betrayed my inner self," said Brooks. "I had to force myself, because I knew by coming in I had blown the world championship. I'm very proud that I had the courage to make that decision, and I would make it again."
There's more to life than titles, and that was especially true when it could be ripped away so easily. Brooks was a truly great racing driver. He was an even greater man.
Good week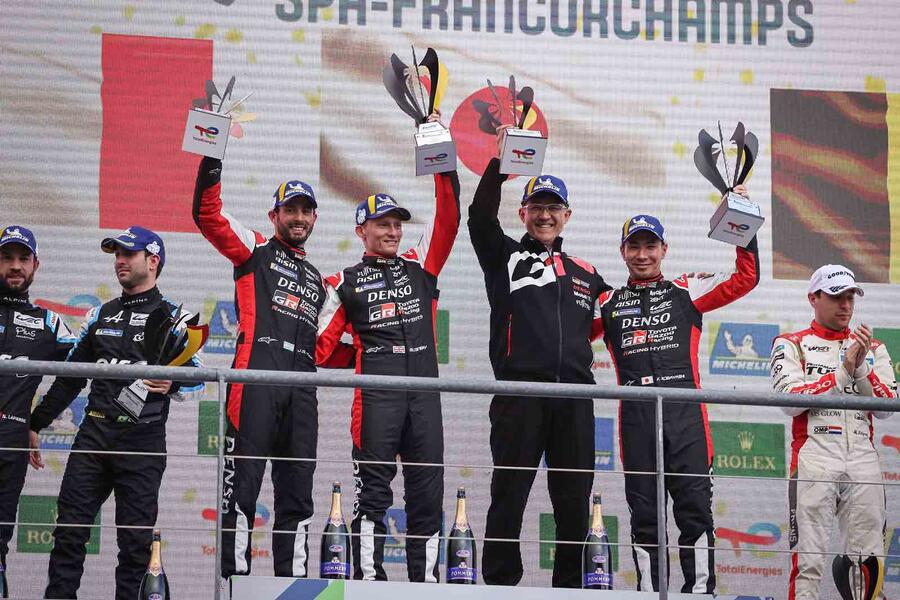 Jose Maria Lopez: The Argentinian made up for crashing out of the Sebring 1000 Miles by winning the second round of the World Endurance Championship at Spa, defeating Alpine and taking Toyota's GR010 Hybrid back to the top with crew-mates Mike Conway and Kamui Kobayashi.
Bad week
Norbert Michelisz: The 2019 World Touring Car Cup champion drove fellow Hungarian Attila Tassi into the pit wall on the Pau street circuit, having started from pole position. To make it worse, the race was then won by his new, young colleague at the BRC Hyundai Elantra N team, Mikel Azcona.
https://www.autocar.co.uk/opinion/motors...ony-brooks