09-20-2021, 04:15 PM
Racing lines: Surrey's gentle hillclimb is a Shere Delight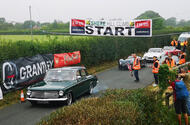 The Shere Hill Climb has been created in the best traditions, and is a great taster for motorsport newcomers
The Shere Hill Climb feels like an event steeped in its own ancient heritage, a welcome revival of a once popular tradition.
So it comes as something of a surprise to learn that its history dates back to only 2013, being a relatively new event created by a small band of motoring enthusiasts who turned an idle daydream into reality simply because they thought it was a good idea. How refreshing it is that they succeeded against significant odds.
In parallel, the ongoing revival of the Kop Hill Climb in Buckinghamshire will continue this month on 25/26 September. That event has rich, deep and significant motorsport roots dating all the way back to the 1920s, so there's a reason behind its rebirth. In comparison, the Shere event, run on a public country lane closed for the day in the heart of the bucolic Surrey Hills, is pointless – which is perhaps a part of its easygoing charm.
An olympic ideal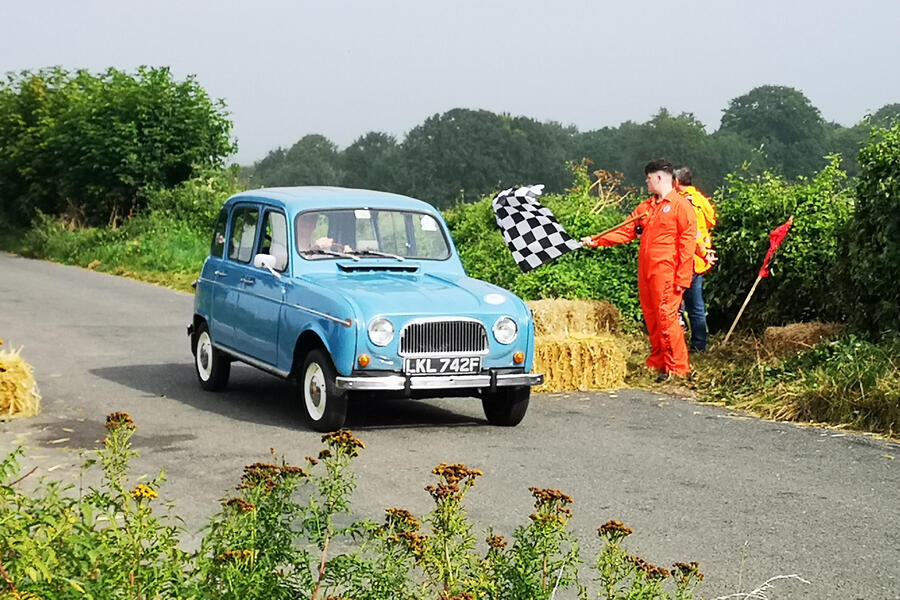 Martin Warner is the energetic petrolhead behind the event, which returned this month after a pandemic-induced hiatus and drew an impressive crowd to a friendly farmer's field next to Staple Lane, just off the A246. He explained to us how the Shere climb, named after a pretty village just the other side of the hill, came out of nowhere.
"The idea had been knocking about for years," he said, "but when we went to the local council, their response was: 'Oh no, this sort of thing doesn't happen in Surrey.' Then the 2012 Olympics happened and they closed Staple Lane for the cyclists. If they could do it for them, why not for us?"
It's easy to imagine the obstacles that Warner and his chums faced. First, he had to win over sceptical and even hostile resistance from the residents of West Horsley, just down the A246, while closing a road for a car-based event was always going to face all kinds of prejudice that a cycling race for the biggest sporting occasion in the world wouldn't be subjected to. But Warner comes across as one of those sorts who have a gift for persuasion. He didn't take no for an answer and made key allies both in the local community and on the council, over "18 months of planning, pleading and grovelling, plus completing what felt like several hundred risk assessments".
The perfect place for Shere novices
What really makes the difference at Shere is how the event gives back in the way that counts the most for one day of light inconvenience.
"The costs of organising and running it are covered by our sponsors, who support us, plus the entry fees, which are £100 for what amounts to three runs on the day," says Warner. "The ticket sales are mostly the profit, and that goes to local charities."
He estimated that about £20,000 was raised this year. The entry for the first event back in 2013 numbered 125. That was up this year to a bumper 240, with hundreds more on the waiting list. A stroll around the paddock, labelled after famous bits of race track around the world, such as Eau Rouge, Mulsanne, Woodcote and Druids, revealed a pleasing mix of all sorts, from modern supercars to pristine classics of every vintage.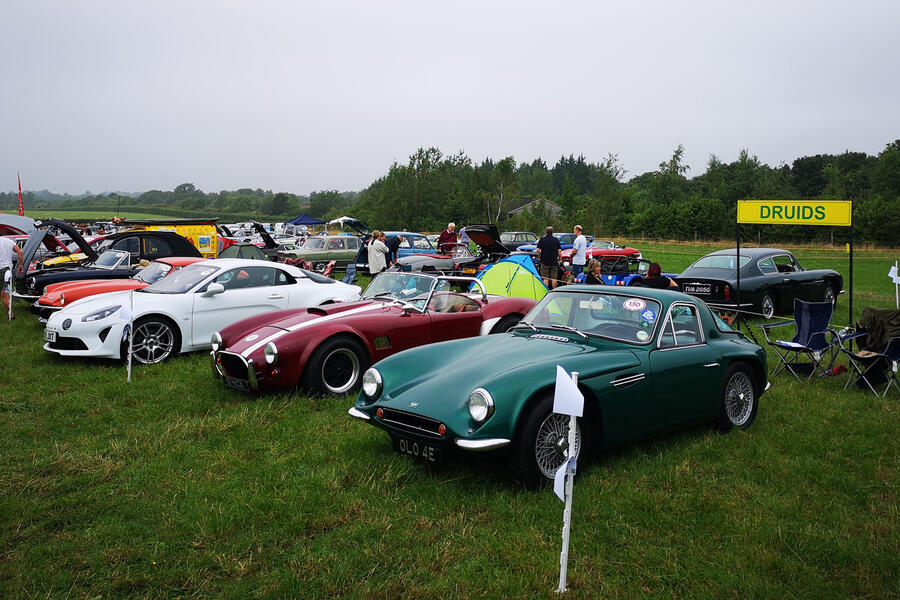 Warner reckoned that only 20-30% of entrants were competition licence holders, making it a perfect event for those without motorsport experience who just want to show off and have a blast in their pride and joy.
In truth, Shere stretches the term motorsport; Warner has sensibly avoided chasing a Motorsport UK licence, which would bring all sorts of added complications. This isn't a competitive event, so times aren't recorded for the one-mile climb, up a straight hill with a kink and a few half-hearted straw-bale chicanes. But a local motor club runs the day and an 'orange army' of volunteer marshals are present to make it feel like a proper racing event, without the need for roll-cages and crash helmets.
Plus, this year, 1999 Indianapolis 500 winner and McLaren chief test driver Kenny Bräck added a bit of glitter. It's as gentle as motorsport gets, but that makes it accessible for novices, decent value for money and a delightful way to spend a pleasant Sunday. Keep an eye out next year.
An old/new F1 favourite
Speaking of the 'orange army', what a sight it was to see 70,000 deeply partisan fans going wild as Max Verstappen sent them into rapture at the first Dutch Grand Prix for 36 years.
Formula 1 quickly moves on – and by the time you read this, events at Monza will be in focus – but memories of Zandvoort's return will linger long, even if the race was no classic. Lewis Hamilton and Mercedes-AMG threw all they could at Verstappen and Red Bull-Honda, but they always seemed destined to come up short on Max's home turf.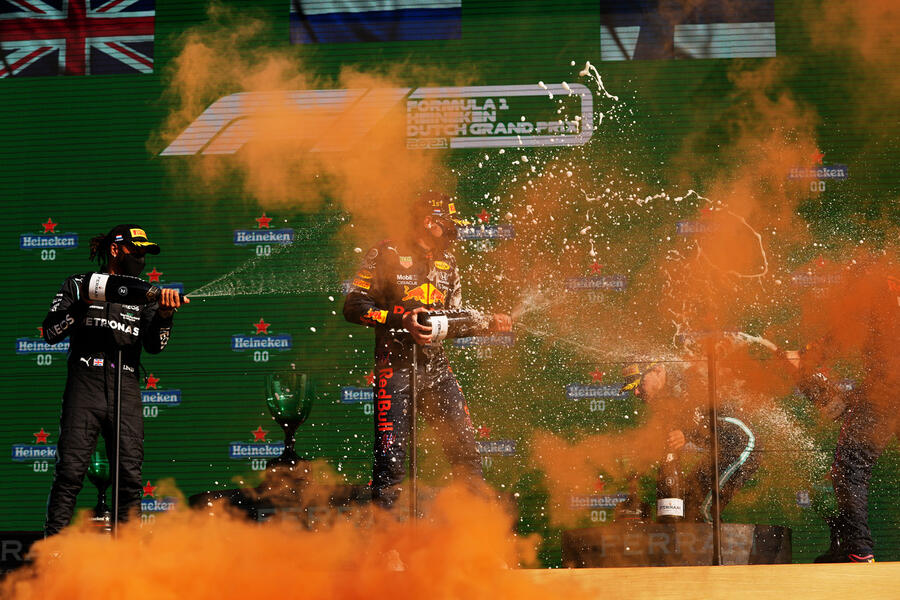 Zandvoort isn't the track it used to be: holiday homes sit on part of the old sweeping layout. It's tight and narrow and its paddock is cramped compared with the mega-autodromes that have sprung up in all corners of the world over the past 20 years. But the banking added to two corners created spice, and the feel-good nature of the whole weekend highlighted once again what we already knew: when F1 returns to its heartland and a nation that has a deep-seated appetite for motorsport, it tends to result in an event that truly lives up to the term grand prix.
"It's now one of my favourite tracks," said Hamilton, who had last raced there when he won the old Formula 3 Masters race in 2005. "I'm looking forward to coming back next year."
That says a lot, coming from the driver who was public enemy number one at Zandvoort – at least until he was well beaten on race day.
https://www.autocar.co.uk/opinion/motors...re-delight