04-09-2022, 06:35 PM
Racing lines: Visiting F1's small suppliers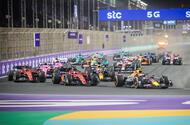 Unheralded small suppliers are the backbone of every single F1 team
A sense of joy and celebration should mark the return of the Australian Grand Prix this weekend as Melbourne welcomes back Formula 1 for the first time since 2019. Albert Park was sorely missed during the pandemic, and everyone will be excited as they head for one of the most popular F1 races.
Quite a contrast, then, to the troubling and uncomfortable Saudi Arabian GP. Hopefully the only missiles featuring Down Under will be the fast-in-a-straight-line Red Bulls that will take on the reborn Ferraris, as we anticipate round three of the increasingly tasty duel developing between Max Verstappen and Charles Leclerc.
Around 10,000 miles away back home, as the action starts at 6am on Sunday morning, the tight-knit staff of a small family firm based near Arundel in West Sussex will be tuning in, bursting with pride as they are for every grand prix at the thought that all 20 cars launching off the grid feature a little part of their own contribution. They work for FEV, a specialist in fire-suppression systems that's responsible for the on-board extinguishers used by all 10 F1 teams.
This is the secret world of F1: a key cottage industry supplier that you never hear about, trusted to provide an essential service to keep the wheels turning. They just choose not to shout too loudly about it – which is why we paid a visit to find out more.
Keep it in the family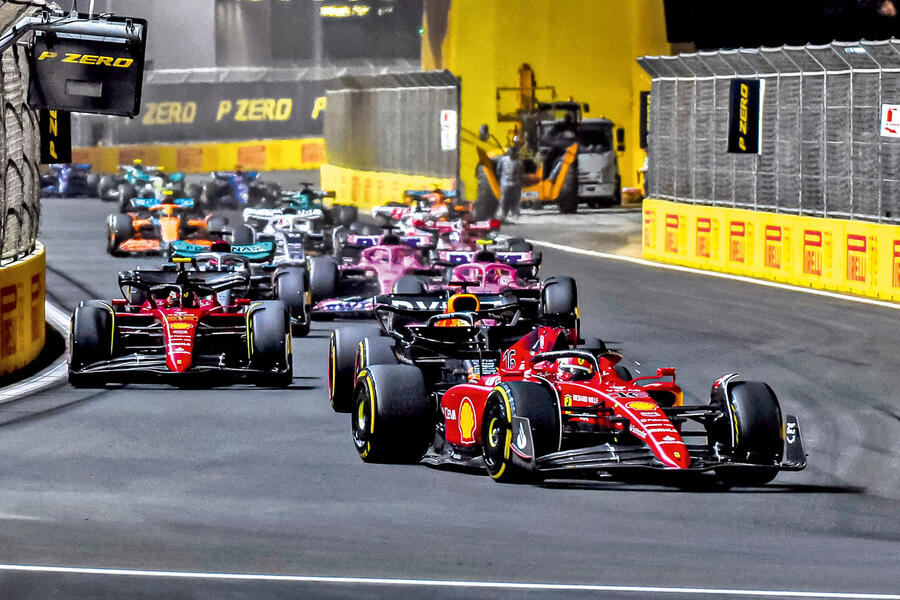 FEV was founded in 1990 by the late Derek Jones, whose family, ahem, keep the flame alive today from a nondescript unit on an industrial estate. Grandaughter Anna Tuppen looks after sales and commercial interests and gives us a warm welcome. Her parents, uncle and aunt own the business, her brother Jack looks after design and development and her husband and cousin are among the 11 employees, so it's a proper family concern.
"My grandfather was originally an engineer who made commercial fire extinguishers, loved motorsport and saw a gap in the market," says Tuppen, adding that Niki Lauda's fiery accident at the Nürburgring in 1976 was part of his inspiration.
The first F1 team deal was done in 1999, with others quickly following – and now FEV covers the whole grid. So what does FEV produce and why is it so trusted?
Strictly confidential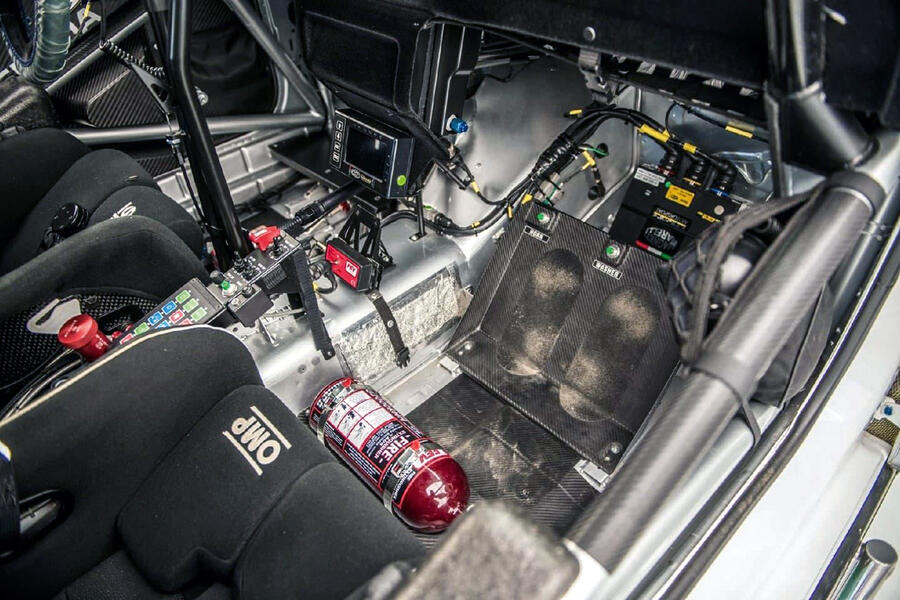 The first part is a tricky subject for FEV to answer, because the confidential nature of supplying multiple F1 teams that are deeply and intrinsically competitive means the company is bound to almost total silence. What does become clear is that while F1 teams are increasingly autonomous and keep as much in-house as possible, even the best resourced require specialist suppliers to meet specific demands.
Fire-safety gear, which is mandatory in the FIA's technical regulations, is one of those key areas that require a degree of outsourcing. What FEV can tell us is the extinguishers are bespoke for each team, which dictate their design, shape, manufacture and location on the car. No surprise there, given how every aspect of modern F1 design is optimised for shrink-wrapped, lightweight packaging
F1 is only one part of the business. FEV also supplies fire-suppression systems to Porsche, for both its racing and road car divisions, to Skoda in rallying and to all manner of club and national racers. At entry level, extinguishant foam is common, but Tuppen explains that a gas is the solution preferred within motorsport's upper echelons: "It has no risk of corrosion and evaporates in about 10 seconds, whereas if you ever see a foam extinguishant go off, it makes a big mess. We use a 3M Novec 1230 gas, which is as environmentally friendly as we can get. There are nozzles directed on the engine and in the cockpit, and flow rates and cockpit volumes are calculated so that the amounts released are safe for the driver."
Why small is best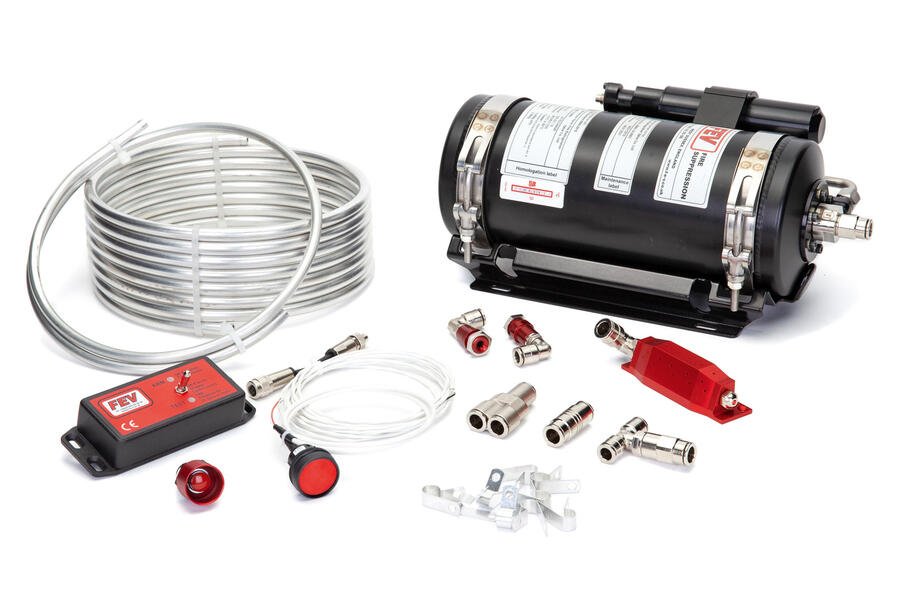 So why FEV and not a larger competitor? The F1 teams like the direct communication and can-do attitude that is instilled in such a small, agile firm, and word of mouth is important this deep into the motorsport business.
"Our customer service is what we're known for as a family business, which is always a key thing in this industry," says Tuppen. "The teams are really good to work with, and we hear 'can you do this now?' a lot, which is common in motorsport. We offer a personal service, have strong product development and use high-quality parts that we try to source locally as often as possible."
Our visit coincides with F1's pre-season tests at the end of FEV's busiest four-month period as the teams finalise and tune their requirements for their new cars. But the pandemic flattened out the seasonal nature to which the business used to operate; and with Porsche, Skoda and other high-profile clients to service, the days of FEV shutting down for a couple of weeks and all staff heading off on summer holidays at the same time are gone.
There are ambitions for FEV to grow following a move from Jones' very tiny original premises. A network of service agents and distributors at home and abroad have expanded the scope to as far away as Japan and hopefully to new markets in the US in the future. But you get the impression that such a company shouldn't expand too much or too fast, to avoid compromising precisely what makes it so special.
Before we depart, Tuppen shows us a framed letter sent to her grandfather by former Ferrari president Luca di Montezemolo, thanking him for FEV's contribution. "Everyone here is passionate and wants to make FEV a success," she says. "It's great watching the grands prix knowing our systems are on the cars."
Good week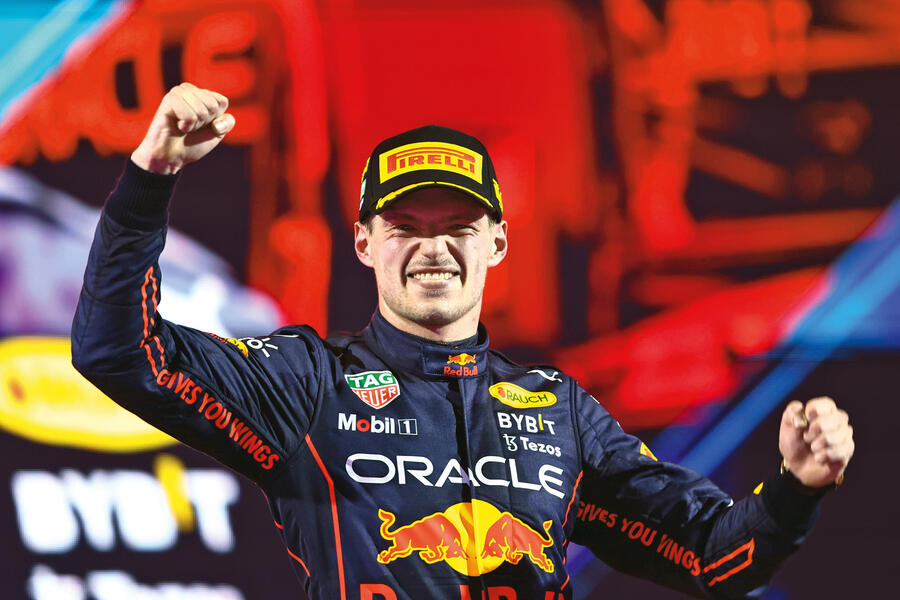 Max Verstappen: His Bahrain GP retirement hurt, but F1's reigning champion bounced back in style to defeat Charles Leclerc in a great cat-and-mouse duel in Saudi Arabia. Now he just needs to quell the increasingly tiresome angry outbursts over the team radio…
Bad Week
Sergio Perez: The other Red Bull should have won in Jeddah. 'Checo' scored a fantastic first pole position (at the 217th time of asking) and led convincingly, only to lose out through an ill-timed safety car period. The Mexican deserved so much more than fourth place.
https://www.autocar.co.uk/opinion/motors...-suppliers