04-18-2022, 03:21 AM
Racing lines: the state of the BTCC nation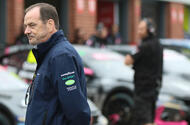 Alan Gow has been the head of the BTCC since 1991
Our man chats to the series boss to tell us why he's primed for a whole new tin-top era
The British Touring Car Championship is just over a week away from the start of its 'reset' season.
In an echo of Formula 1, Britain's premier motorsport series has a major technical rule change for 2022 that will shake up its challenge to teams and drivers. Whether it mixes up the competitive order, too, remains to be seen, but as our full preview explains, significant top-order driver and team switches have added to the sense of anticipation.
Like everyone, BTCC ringmaster Alan Gow is raring to go. The season will begin a little later than usual this year, at Donington Park on 23/24 April, to give teams more time with the mandatory Cosworth-made hybrid system that has only recently been fitted to all cars on the 30-strong entry list.
As Gow admits. "I'm looking forward to a race weekend when there are no issues," he says. "There will be glitches; we all know that. We see it in every formula when comprehensive changes are made. If we can come out of a race weekend and say no one had an issue and all the calculations we made on the amount of hybrid [power boost] worked well, that's what I'm looking forward to."
No blinkers in the BTCC
The introduction of hybrid technology is accepted by most as a necessity.
"It's very important," says Gow. "You can't ignore what's going on in the world around you. As our transportation moves increasingly towards hybrid or electrification in whatever form that takes, we have to stay relevant, not just to the manufacturers involved but also to the sponsors and spectators.
"We're also introducing 20% sustainable fuel [R20], which is a huge thing. That's double what the government mandates for forecourts. That along with hybrid is a really powerful message to send.
"Importantly, we're not doing it at the expense of the on-track action; it will actually help in that regard. Hybrid is a performance enhancer."
New balance on power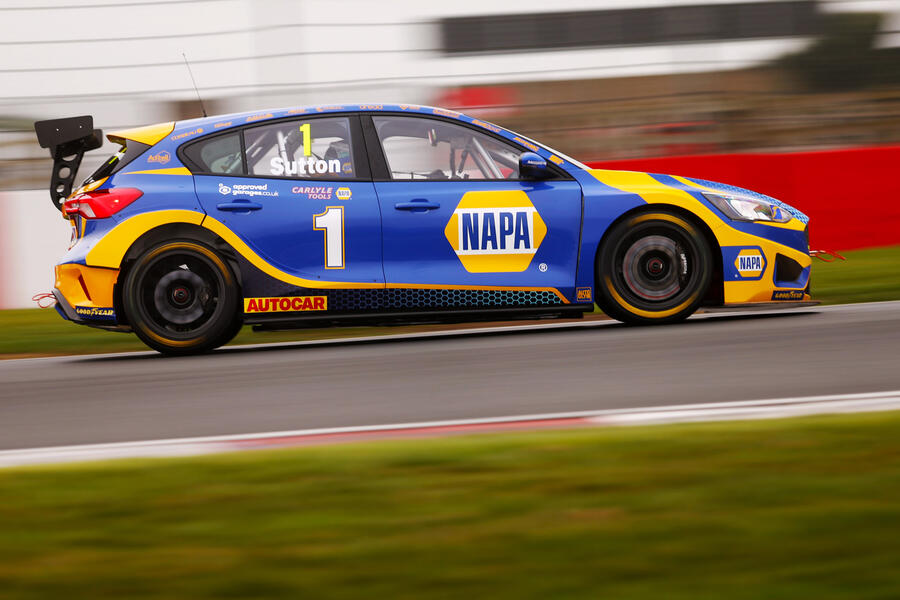 Gow is referring to the sliding scale of boost that replaces the success-ballast equalisation that made race weekends so unpredictable.
"Teams have got their cars engineered in the last few years to know how to work with different weights," he says. "All of that now goes out the window. Everyone will be running the same base weight, albeit still with 30kg difference between front-wheel drive and rear-wheel drive.
"The only variable will be the amount of hybrid power available to you, depending on where you are in the championship and previous race. Hopefully it will throw the formbook out the window too. Having said that, the cream always rises to the top."
As always, Gow and his TOCA technical team will react quickly if the new system needs tweaking – although sensibly, knee-jerk reactions to any major surprises at Donington will be avoided.
"I've been very clear with the teams all the way along," says the boss. "We've done a lot of bench simulations and we think what we've got is pretty much right. That's my gut feeling, because none of the teams have come back to us and said: 'Ah, we think that's wrong in how this is calculated.' They will have done their simulations too.
"But if we need to massage those numbers through the year, we will do that. You know what we're like: we always make changes if we deem it necessary. But we won't do it on a race-by-race basis; we will take a view after a quarter of the season."
"Don't underestimate the other changes coming in," he adds. "There's a new TOCA engine built by M-Sport, which 50% of the field will be using. All cars will run the new Cosworth electronics suite. Also, there's a new on-board race control-signalling system. So there are a lot of changes, arguably too many, that the drivers will have to work out."
Rocking the status quo
Does Gow face much pushback from hard-pressed BTCC teams who have done so well to emerge from the pandemic still fighting fit?
"There are always an element that don't like to change the status quo," says Gow. "But that happens in every formula and championship in the world. It's human nature: you don't like change. But they all know we have to make these changes for the good of the BTCC. And these cars are now future-proofed for the next five years, with the new regulations in place until the end of 2026.
"Everyone needs security and surety. We've got the ITV TV contract in place, our Goodyear tyres and our technical regulations, so there are no surprises. That's very important for teams. It's for their benefit."
Sutton's goat claim
On the competitive order, Gow is careful to stay neutral, but he's a racing fan too and relishes the emergence of a new generation of BTCC stars who have challenged the establishment.
"Not to take anything away from the Colin Turkingtons and Jason Platos, but they aren't going to be driving forever," he says. "These young guys are exciting, some of them are raw and they have a lot ahead of them."
In our preview, BTCC champion turned ITV commentator Tim Harvey says reigning champion Ash Sutton will have a claim to the unofficial title of BTCC GOAT – greatest of all time – if he can win this year on his switch to front-wheel drive and a Motorbase Ford Focus.
"I agree with Tim," says Gow. "If Ash can get in that car and produce a championship, or at least prove one of the dominant drivers of the year, that would really underline his talent. A bit like Colin, he gets pigeonholed as good in a rear-wheel-drive car. He will be one of the greatest BTCC drivers of all time if he can pull that off this year."
Good week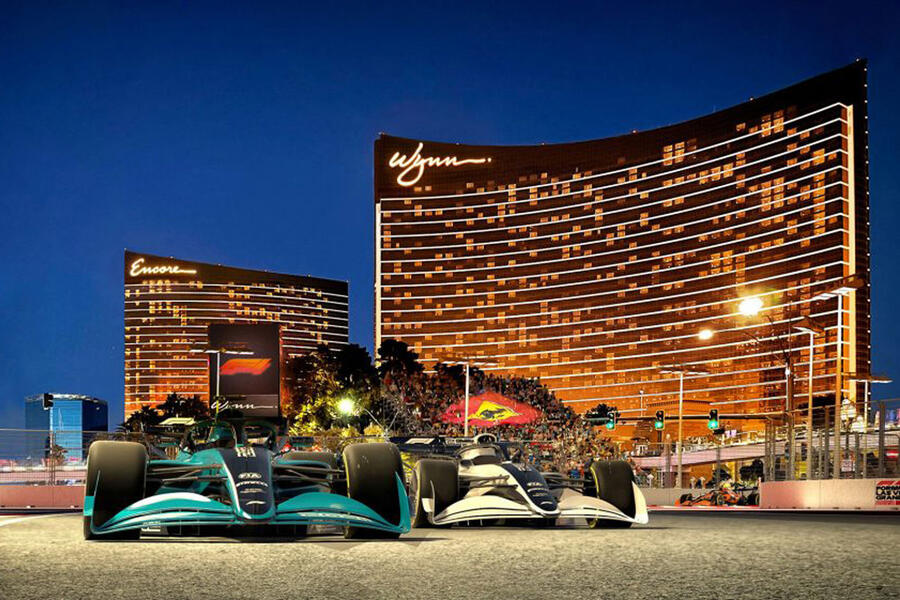 F1 in America: Las Vegas will join Miami and Austin's Circuit of the Americas as a Formula 1 race host next year, with a Saturday-night race held on a circuit incorporating Sin City's glitzy Strip. Three grands prix in one country? F1 finally looks ready to properly crack the US.
Bad week
Valentino Rossi: he retired MotoGP legend had a tricky first race in GT World Challenge Europe at Imola. He missed his WRT pit crew when coming in, forcing him to exit and complete another lap that dropped his Audi R8 LMS down the order. The #46 eventually finished 17th.
https://www.autocar.co.uk/opinion/motors...tcc-nation