01-09-2023, 12:57 AM
Ram 1500 Revolution: radical concept is extendable electric pick-up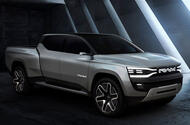 The Ram 1500 Revolution concept previews the American firm's first foray into the EV market, which will arrive in 2024
Concept previews truck brand's first EV, which it claims will "redefine" the segment when it arrives in 2024
American truck brand Ram has showcased how it will "redefine" the electric pick-up segment through a radical new concept at CES.
Called the Ram 1500 Revolution, the futuristic truck is the electric reimaging of the Ram 1500, the fifth iteration of what began as the iconic Dodge Ram.
The EV is loaded with heaps of innovations, including an augmented-reality head-up display, an extendable load bed and third-row jump seats, which Ram claims to be an industry first.
The 1500 Revolution also shows off the brand's new-look front end, which introduces an animated logo and LED lights. This will first be fitted to the concept's production version that is planned to be launched as the Ram 1500 EV in 2024.
Ram has also hinted that many other features of the commanding concept – which is based on the Stellantis STLA Frame platform – will also make it to the road-going model.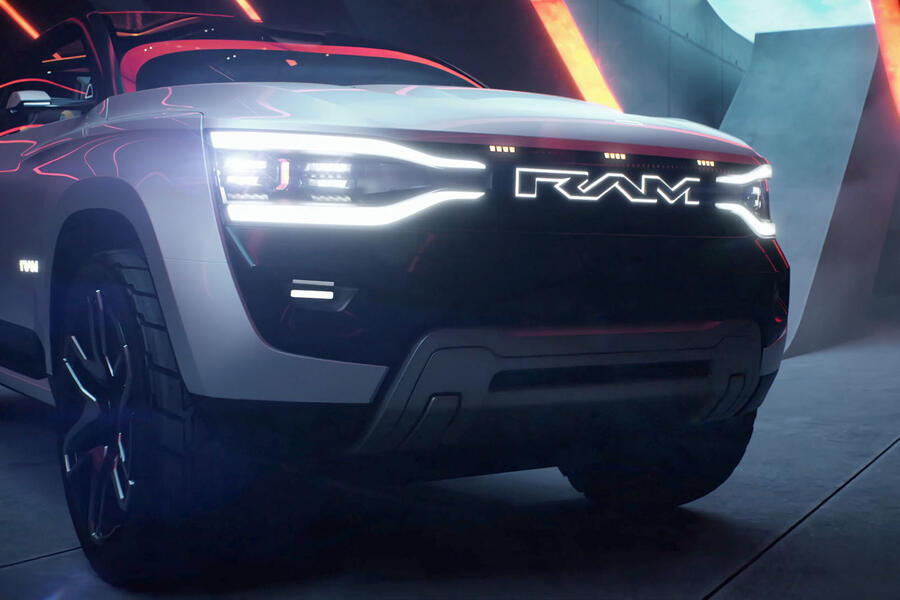 One of these will likely be the extendable payload. The 1500 Revolution can stretch to allow loads (albeit slim ones) as long as 18ft to be transported, thanks to a clever pass-through storage system that links the rear bed to the under-bonnet space through the centre of the cabin, with the centre console removed.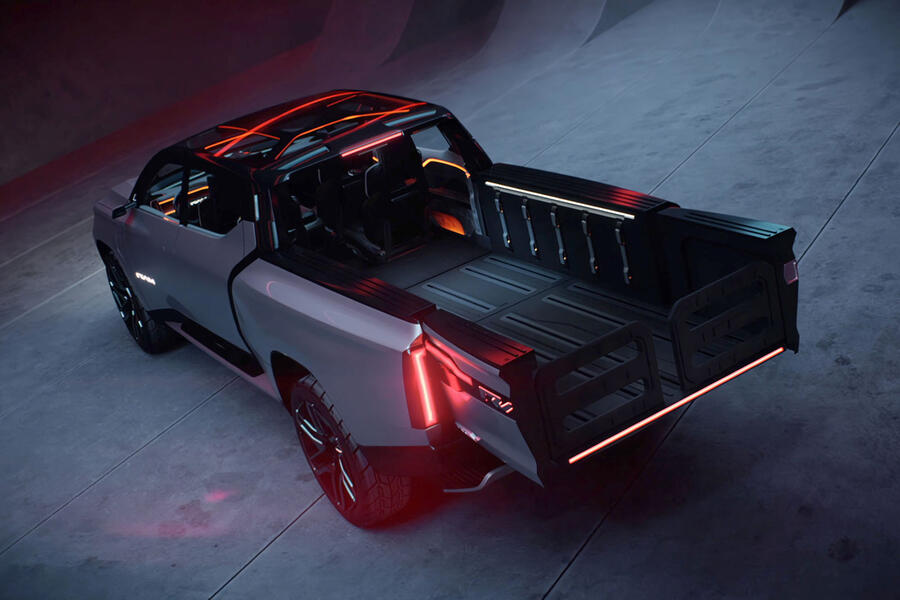 Other parts of the now more spacious cabin – created with the removal of the B-pillar and shortening of the bonnet, thanks to the lack of engine – can also be altered, such as deploying the third row jump seats.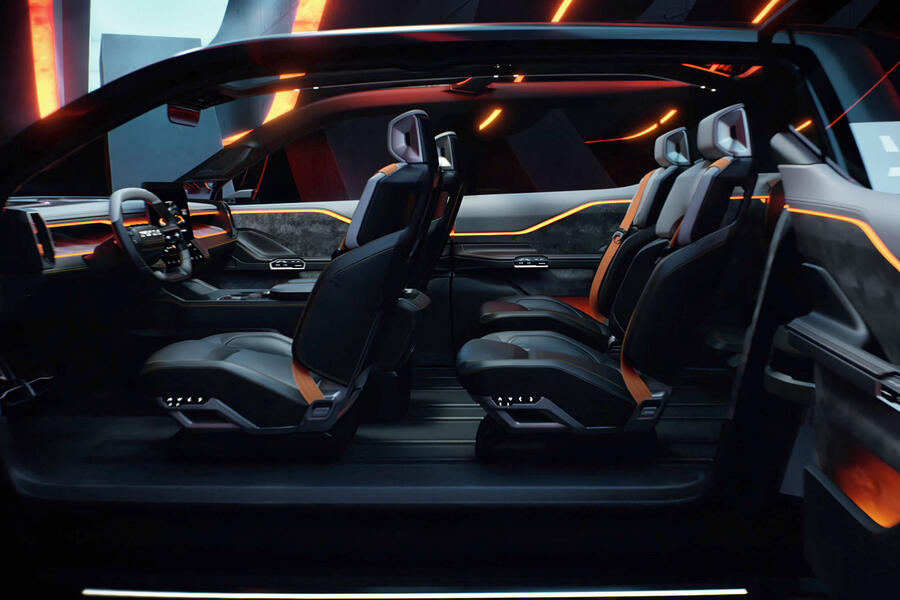 A lot of grunt will be needed to shift this heavy truck, and these come in the form of two "large" electric motors that send power to either two or four wheels. 
These motors will be fueled by a quick-charging battery pack. This can gain up to 100 miles of range in around 10 minutes when a 350kW charger is used.
Ram hasn't yet disclosed the size of the battery or the power output. It has, however, confirmed the production version of the truck won't be sold in the UK.
https://www.autocar.co.uk/car-news/new-c...ctric-pick