06-26-2023, 02:48 PM
Range Rover Evoque gets larger touchscreen, hybrid range boost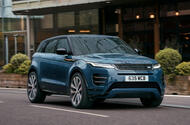 Minor styling tweaks include new adaptive LED headlights
Technological revamp brings 11.4in screen from Range Rover; priced from £40,080
The Range Rover Evoque has been overhauled for 2023, bringing in an interior rethink inspired by the full-sized Range Rover and a simpler trim line-up.
Among the changes is the introduction of a new curved 11.4in infotainment touchscreen, which is shared with the new Range Rover Velar and Land Rover Discovery Sport.
All core functions, including climate controls, are integrated into the new screen's software. In turn, the climate control panel mounted below the dashboard has been replaced by a storage cubby that features a wireless charging pad. A sidebar on either flank of the touchscreen provides top-level access to critical functions at all times, allowing 80% of tasks to be performed within two taps, according to JLR (formerly Jaguar Land Rover).
Apple CarPlay and Android Auto smartphone mirroring are included as standard, as are Amazon Alexa voice controls. Wi-fi connectivity with a data plan means the new Evoque can update over the air, removing the need to take it to a dealer to install new software.
A remote app is also available, allowing remote locking and unlocking, interior pre-conditioning and scheduled charges (for plug-in hybrid models).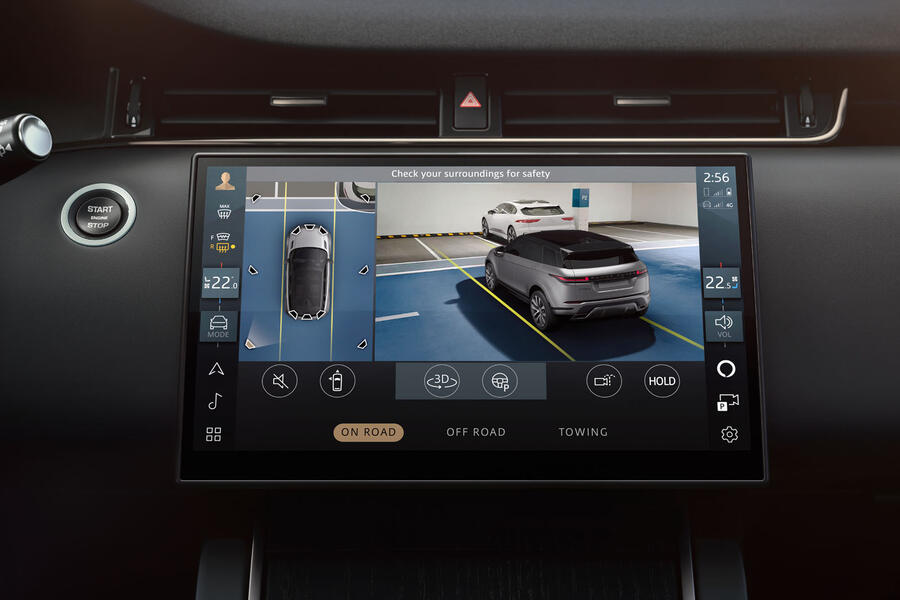 Alongside the digital upgrades, the Evoque's refreshed cabin introduces a new PM2.5 air purification system (as part of the Comfort pack) and a variety of non-leather upholstery options, such as Kvadrat wool. This material is 58% lighter than leather, said JLR, but is as robust, having passed 60,000 cycles of abrasion testing that simulate a decade of wear.
The powertrain line-up has been revised and – bar the entry-level D165 diesel with a manual gearbox – all Evoques are now electrified, being either 48V mild hybrids or plug-in hybrids.
A new battery chemistry means the P300e PHEV's official electric-only range has risen from 38 to 39 miles. This translates into a real-world range of up to 30 miles, JLR said. The P300e also has DC rapid-charging capabilities, meaning a top-up takes 30 minutes at a 50kW charge point. Using a 7kW point (such as a home wallbox), the 14.9kWh battery takes around two hours to recharge.
The remaining powertrains – the D165 and D200 diesel engines, plus the P200 and P250 petrol units – are all 48V mild hybrids with automatic gearboxes.
The trim line-up has been simplified to just four levels: S, Dynamic SE, Dynamic HSE and Autobiography.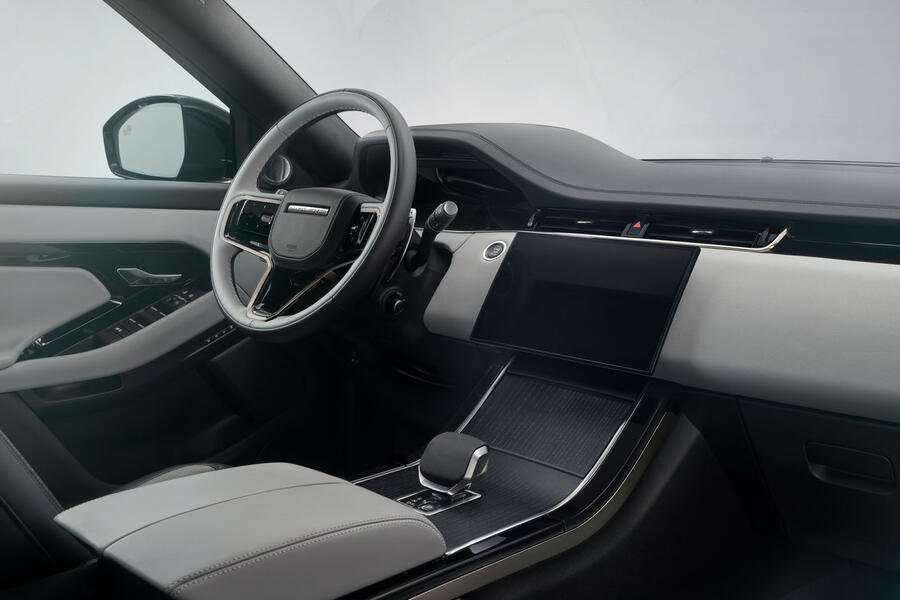 Prices start from £40,080 for a non-hybrid manual D165 model in S trim. This is a £2440 increase compared with the equivalent grade of the outgoing Evoque, and a £6010 rise compared with the previous entry-level model.
JLR has yet to officially confirm when deliveries of the new Evoque will begin, but production will scale up when it can get "confidence of supply".
Q&A: Geraldine Ingham, managing director, Range Rover
Under JLR's new corporate structure, each Land Rover model line – Range Rover, Defender and Discovery – is a brand in its own right, standing alongside Jaguar in a 'House of Brands'.
Autocar caught up with new managing director of Range Rover Geraldine Ingham at a preview event for the updated Evoque.
Previously the director of automotive for Meta and, before that, a marketing director for Volkswagen UK, Ingham joins the brand at a critical phase as it prepares for the launch of the Range Rover EV – its first all-electric car – later this year.
How have you found your first couple of months as MD of Range Rover?
"Amazing. Intense. I'd say there's a lot going on. You know, [revealing] the Range Rover Sport SV three weeks ago and then the Evoque today – just in terms of launches, the scope of what we have is incredible. And then all the transformation, electrification, the House of Brands. There's lots and lots and lots of stuff going on. So it's super-intense, but very exciting."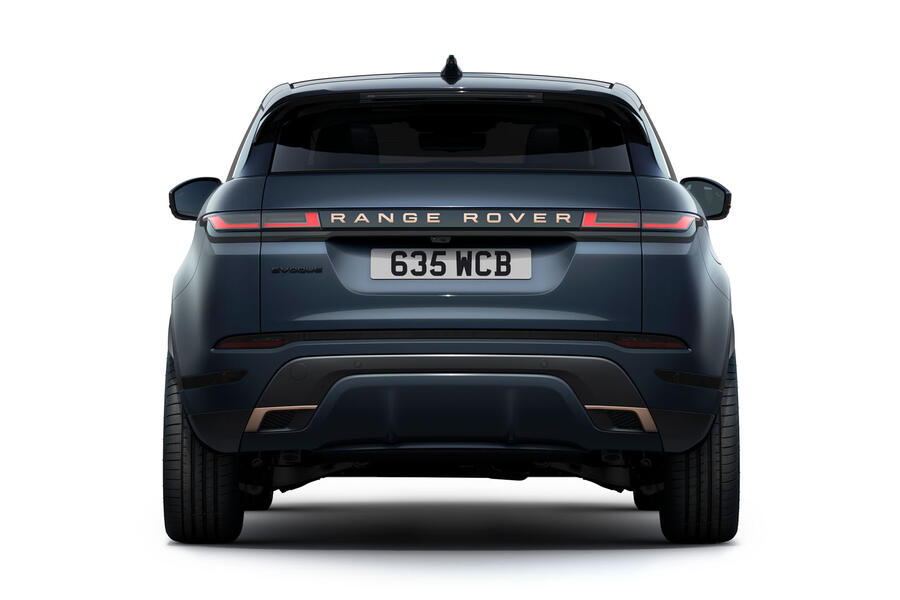 What are your priorities coming into Range Rover?
"It's early days. Two months in, it's really hard to say 'that's where I'm going'. I'm focusing at the moment on getting around the business, meeting everyone. Understanding what everyone thinks, feels about where we're heading.
"Definitely electrification. I said [in my speech] about the Range Rover fully electric, and I wasn't kidding: genuinely, that was the thing that swayed me 100% to come into the role, because I think that is such a milestone moment for the company and for electrification, generally. To be able to have a Range Rover and drive it fully electric – that big an SUV – is amazing.
"So I think getting that right is key, and getting that launched, and customers understanding, clients understanding, that's really key. So really just kind of getting under the skin of all the products and making my way around the business, but with really an eye on that Range Rover BEV. That's coming pretty quick."
You spoke quite favourably about the plug-in hybrid offering for the Evoque, but this is a technology the UK government has more recently raised doubts about. How important is it to offer Range Rovers with a variety of powertrains?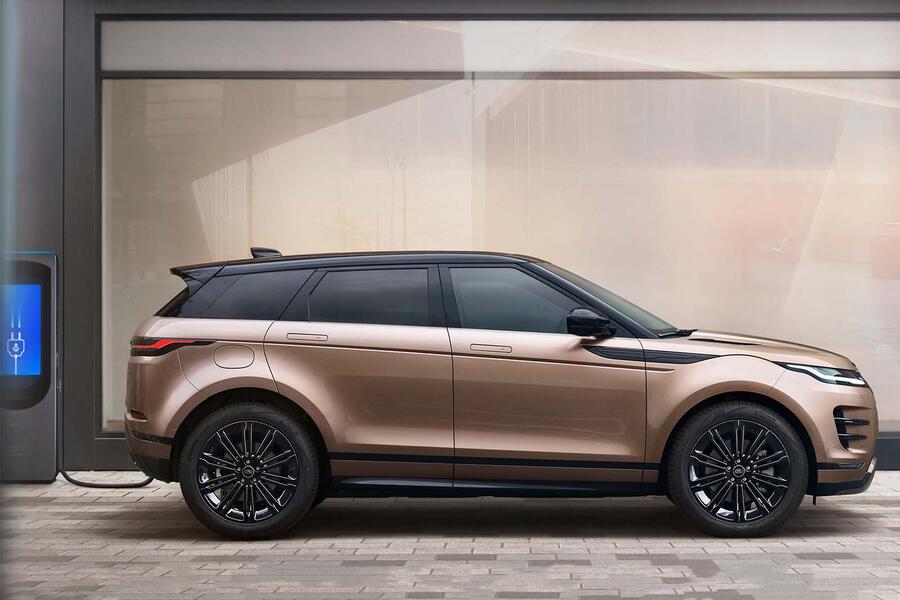 "I think listening to our customers and accompanying them on that [electrification] journey is really important. And I think the MLA platform, which Range Rover sits on, is incredible because it's really flat. So you can have hybrid, petrol, diesel and fully electric from the end of next year. 
"I think giving our clients that choice is really key and it depends by region, doesn't it? China's storming ahead, although more of the smaller cars, but they're storming ahead. I was in Saudi Arabia two weeks ago, and they were saying that, interestingly, there is a push towards electrification even in Saudi, but they're focusing it on one city. Riyadh. For example, they have a target to hit: 30% electric mix by 2030. So you need to take into account different regional directives, what the different clients want. So as I say, with the MLA platform, it's great, because actually, we can respond to demand."
With Range Rover becoming its own entity in the House of Brands (alongside Jaguar, Defender and Discovery), how do you ensure it is unique?
"I think Range Rover is loved by everybody. Within the company, it's amazing… The DNA is there. We live and breathe it. 
"I think my role is to really make sure that we can amplify that externally as well, [to ensure] that clients understand what makes a Range Rover unique. What is all this technology and all this engineering that goes into this amazing car, because it looks great – but all that other stuff.
"I'm learning every day as well. We just need to make sure that we get those great messages across and that people understand what a great British brand this is, and all of that amazing DNA that goes into our cars and that we keep going – which we will."
https://www.autocar.co.uk/car-news/new-c...ange-boost