04-23-2023, 05:10 PM
Remote driving nears reality as legislation takes shape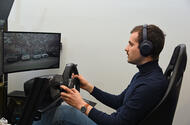 The Law Commission report is increasing the focus on remote driving
Following Law Commission recommendations, we look at the key issues around remote control driving
Remote control driving recently hit the headlines again thanks to the publication of a report by the Law Commission of England and Wales, which made a series of recommendations regarding the technology. 
The idea revolves around driverless vehicles for rental on our roads controlled by a teleoperator potentially hundreds – or even thousands – of miles away. Those in the industry have welcomed the Law Commission's intervention as a significant step forward.
Their rationale is simple, as Koosha Kaveh, co-founder of Imperium Drive, which owns Fetch – a company operating remotely controlled vehicles in Milton Keynes – explains.
Says Koovah: "The Law Commission has shown to anyone out there who was wondering if this is going to be banned, that it won't be… it's going to be regulated. It's here to stay. Investors are now confident that the regulatory risk has gone down."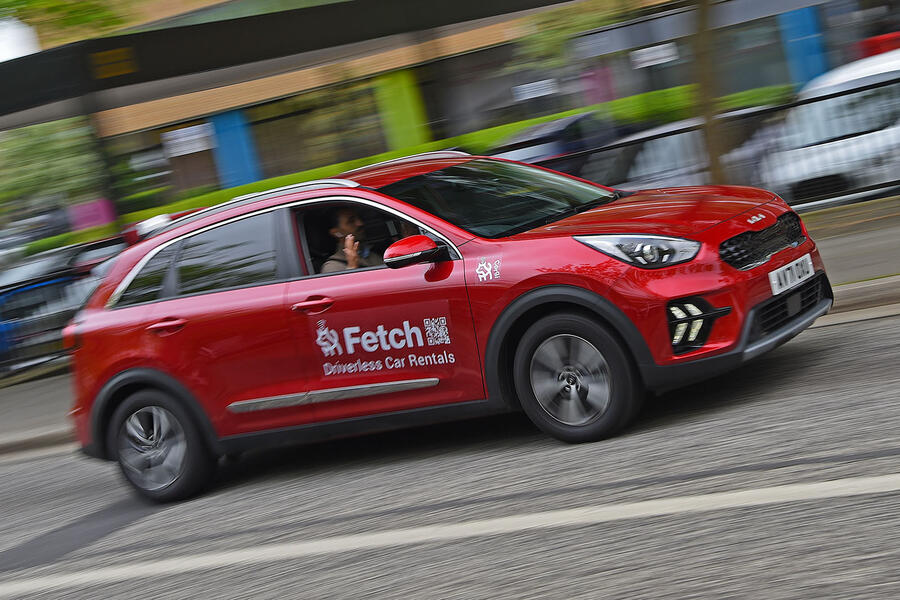 An Autocar visit to Fetch's operation in 2021 provided a fascinating insight into how the tech works. A passenger car on a public road is controlled by a teleoperator behind a steering wheel monitoring a collection of screens – in Fetch's case, in an office in Milton Keynes. The connection is via cellular networks, and the cars are fitted with cameras for enhanced visibility.
Fetch's model allows customers to order a vehicle on demand that will turn up at their doorstep and take them where they want in central Milton Keynes. It is, in essence, a taxi-like service that negates the need to own a car and promises to be more affordable than traditional cabs by removing the human driver from the vehicle. 
Fetch isn't the only company competing in this space. In Germany, Berlin-based Vay is promoting its own version of the tech, which it labels 'teledriving'. Vay recently received permission to operate cars without any human safety operators in Hamburg, the first time this has been allowed in Europe. In addition, at MWC in February, it showed how a car in Berlin could be controlled by a teleoperator in Barcelona.
With the Law Commission report increasing the focus on remote driving, Autocar took a look at some of the key issues surrounding it.
How is safety ensured with remote driving?
Anyone who has ever suffered a dropped signal on their smartphone might worry about the consequences if this happened with a remotely controlled car. But both Fetch and Vay adopt the same approach to address this, using redundant mobile networks so that if the signal is not available via one it can be received via another.
What about delays over the network?
This is a key point raised by sceptics. For example, US autonomous vehicle developer Faction claims: "The problem with using the steering wheel is latency (i.e. delay) over a cellular network connection. Humans can get good at steering a vehicle with a 50–100 millisecond latency, but it's extremely tiring and stressful for any length of time." In the event of a critical latency, both Fetch and Vay trigger what is termed a "minimum risk manoeuvre", where a car brings itself to a stop autonomously via on-board tech.
What qualifications does a remote driver require?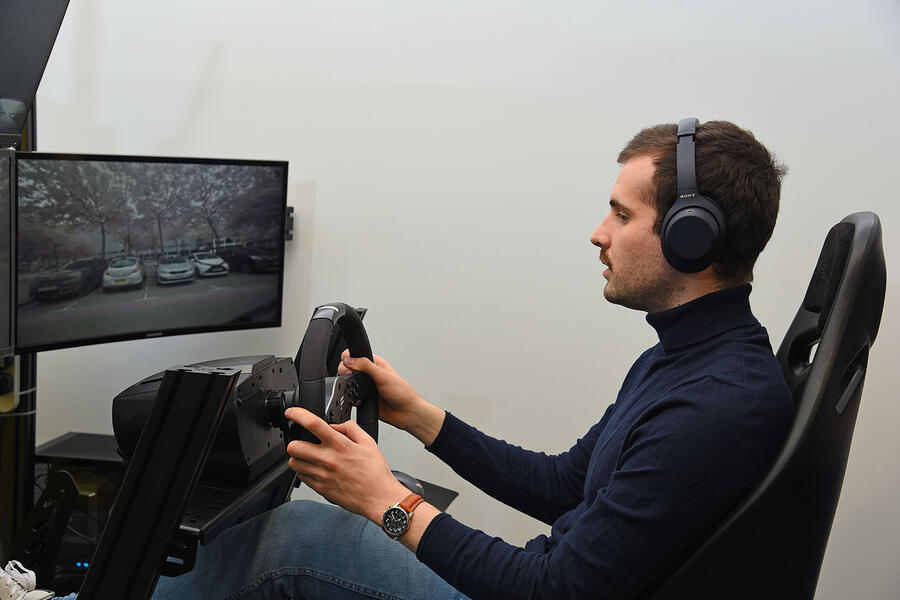 While remote drivers clearly need to own a conventional driving licence, there isn't one for remote operation – a concern for the Law Commission. One idea it proposes is an ERDO (Entity for Remote Driving Operation) permit, where a company that is licensed to operate takes responsibility for the competence of its employees. 
In the UK, this is a route Fetch favours, and it suggests that the Vehicle Certification Agency could assume responsibility for such a scheme.
Who is liable in the event of an accident?
The Law Commission advises that if at fault, remote drivers should be prosecuted for the same offences as in-vehicle drivers. But they should not be held responsible for problems outside their control, such as "connectivity issues or faulty remote driving equipment." In those circumstances, companies should face sanctions and potentially prosecution. Broadly, Vay concurs, with a spokesperson telling Autocar: "The liability question is highly dependent on the individual case."
How remote is too remote? Should cars be controlled from foreign countries?
The Law Commission is unequivocal about this. "Remotely driving a vehicle from overseas should be prohibited," it states, raising concerns over a lack of enforcement powers in foreign jurisdictions – citing, for example, an inability to breath-test a remote driver swiftly enough in the event of an accident. 
Koovah understands this thinking, but believes in the long term, if regulations are introduced that place liability with the company employing the remote driver – rather than the individual – there is "no reason why a driver cannot sit outside the country."
Are remotely controlled cars more of a security risk?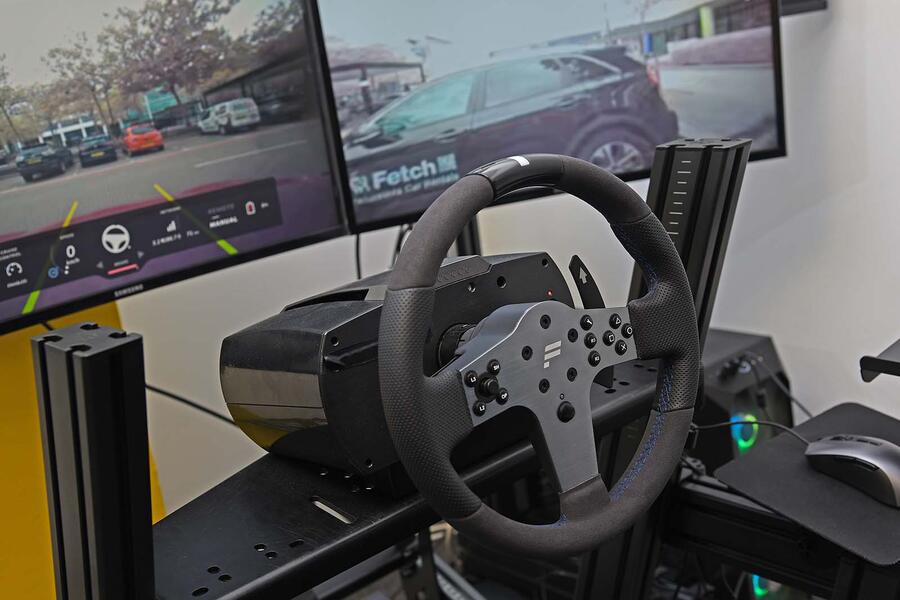 Not according to the operators. Vay's spokesperson explains: "We have been assessed by [German certification agency] TÜV SÜD on ISO/SAE 21434, the new standard for cybersecurity in the automotive industry, and received a positive endorsement. 
For example, all data at Vay is encrypted at all transmission points. The teledrive stations can only be accessed by authorised teledrivers and access is secured via technical measures."
What's the potential for widespread uptake?
While some cynics wonder who, exactly, might use this new type of transport, the belief is that reluctant private car owners may be tempted to give up their own wheels for the blend of cost effectiveness and convenience offered by remotely controlled cars. Fetch hopes to scale from five cars to around 50 by the end of the year. 
Whether that is viable remains to be seen, but with the Law Commission's report being interpreted as a step in the right direction for the industry, in the long term regulation may increase the probability of seeing more remote-control cars on our roads.
https://www.autocar.co.uk/car-news/techn...akes-shape