04-01-2023, 09:47 AM
Renault Espace returns as extended, seven-seat Austral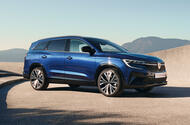 Like its predecessor, the new Renault Espace won't be sold in the UK
New Nissan X-Trail rival is available with five or seven seats – but isn't coming to the UK
The Renault Espace has returned as an extended version of the new Austral SUV, offering a more spacious interior that's available with five or seven seats.
The extra interior room is thanks to a raised and stretched rear deck, with the Espace measuring in at 4.72 metres long – 0.21m more than the Austral.
In five-seat configuration, this gives the Espace 777 litres of boot space. With the third row of seats in place and upright, this shrinks to 159 litres – smaller than the seven-seat Skoda Kodiaq's 270 litres. With the third row folded down, 677 litres of space is available.
Powering the new Espace is the 197bhp hybrid powertrain from the Austral, with a turbocharged 1.2-litre three-cylinder petrol engine, an electric motor and a small battery. This yields fuel efficiency of 61.4mpg and CO2 emissions of 104g/km, matching its capabilities in the smaller car.
Cheaper (but less powerful) mild-hybrid engines – producing 138bhp and 157bhp in the Austral – are also expected to be available in the Espace.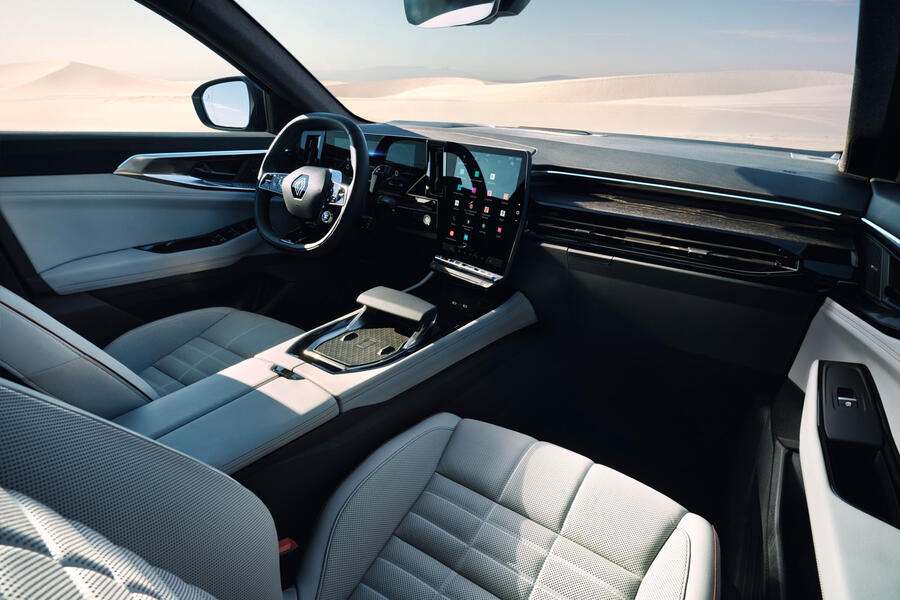 Inside, the Espace exhibits the same upmarket design as the Austral, featuring Renault's OpenR display, comprising a 12.3in digital instrument panel and a 12.0in infotainment touchscreen.
A panoramic sunroof – claimed to be one of the largest on the market, covering an area greater than a square metre – is also available.
Esprit Alpine ('spirit of Alpine') trim brings details inspired by Renault's sporting brand, including satin-grey paint with contrasting black details and Alpine-badged alloy wheels. The Alcantara-upholstered seats from the Austral Esprit Alpine are also likely to be included as part of the package.
The Espace is likely to be priced at a slight premium compared with the Austral, which starts at €34,000 (£30,000) in entry-level Equilibre trim.
However, it won't be coming to the UK, leaving the smaller crossover at the top of the French brand's ICE range when it arrives later this year.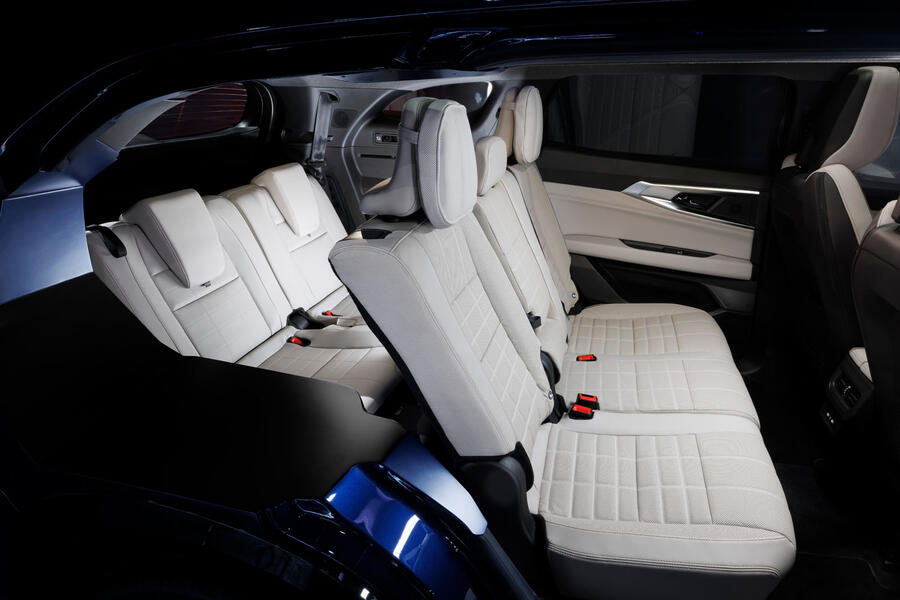 Order books for the Espace will open in the coming weeks, with deliveries expected to start in line with the model's 40th anniversary.
The original car, the product of a collaboration with Matra, made its public debut in November 1983. It's often credited as the first European MPV, offering seven seats – of which the rear five were removable – and a completely flat floor behind the driver.
A second generation arrived in 1991, spawning a performance-focused four-wheel-drive concept car featuring a 266bhp twin-turbo engine, which would later be used in the Safrane Biturbo. 
The Mk3 Espace would be the last produced by Matra and informed the smaller, Mégane-based Scénic MPV, which itself became a runaway hit.
Sales of the Mk4 Espace slumped after recession hit Europe in 2008 and the introduction of an SUV-inspired Mk5 in 2015 did little to rekindle demand.
https://www.autocar.co.uk/car-news/new-c...at-austral