09-30-2022, 11:38 AM
Rise of Qualcomm heralds new era of OEM-supplier relations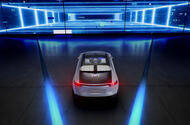 Qualcomm's Snapdragon is becoming a popular platform for car makers to go digital
American chip maker's astronomical growth is testament to growing need for car makers to digitise their products
"We are the arms dealer that allows the car companies to keep up with Tesla."
In the battle to make the car more software enabled, American chip maker Qualcomm is having absolutely no trouble selling its digital capability to car makers, chief financial officer Akash Palkhiwala told attendees of the company's first automotive investor conference, held in New York in September. "We didn't have to chase it. The industry came directly to us."
At the conference, top executives of the San Diego-based company, better known for its smartphone processors, interspaced its presentation with a series of videos recorded by some of the world's most powerful automotive CEOs. Carlos Tavares of Stellantis, Oliver Zipse of BMW, Ola Källenius of Mercedes-Benz, Mary Barra of General Motors and Toshihiro Mibe of Honda all spoke warmly of their relationships with Qualcomm.
Traditionally, car companies are reluctant to flag up their relationships with suppliers, preferring that we think their model ranges are all their own work. That tradition has been chucked overboard when it comes to the tech companies, however, particularly for Qualcomm and its rivals Nvidia and Mobileye (a division of Intel).
This year we've seen a veritable flood of press releases from the likes of BMW, GM, Great Wall, Mercedes, Stellantis and others announcing that they will use elements of Qualcomm's Snapdragon digital chassis.
Meanwhile, on Nvidia's side, Jaguar Land Rover said it had signed a "multi-year" strategic partnership to jointly develop automated driving on Nvidia's Drive platform, among other automotive announcements for the California-based tech giant.
It's not just the public show of affection that's different. Companies like Qualcomm aren't even tier-one suppliers - ie those that have a direct relationship with car companys. Their direct customer is the likes of Bosch, Continental or Harman, which integrate chips to run the infotainment system or modem. Instead, the car firm is going through the supplier layers directly to the company whose chip is powering all this new technology.
"You now see a senior level engagement," Qualcomm CEO Cristiano Amon told the conference. "They have to make the right choice on the platform and then build on top of the platform. And that's very different than how the industry used to be."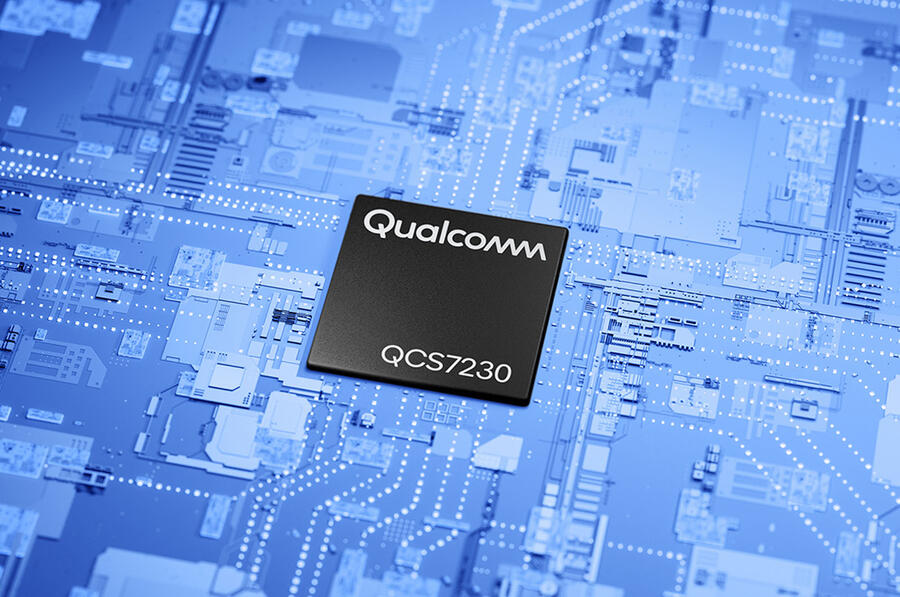 The car industry still doesn't contribute very much to Qualcomm's bottom line. Revenues from its automotive side reached $350 million (£325m) in the second quarter of 2022, just 3% of the total company revenue. But that will grow. In the company's July earnings call, it announced that it had $19 billion (£17.66bn) of automotive contracts signed. Just two months later at its conference, it had won enough business in the meantime to bump that to $30bn (£27.9bn). 
By 2030, it reckons the automotive business will be pulling $9bn (£8.4bn) annually, a figure that it can guess at with reasonable confidence, given the long sightlines suppliers have because of the car industry's need to plan so far ahead. That would propel it from nowhere to become 28th biggest automotive supplier globally, based on the 2021 list of the top 100 suppliers published by Automotive News, above established names such as Schaeffler (powertrain) and Autoliv (airbags).
The growth is quite staggering, given how long it normally takes for suppliers to build a presence in this industry without buying up incumbents. The speed is a telling sign of how much car companies needed help on the digital side as their own attempts to offer a smartphone-like, 'software-defined' experience in their cars have fizzled, leaving customers open to being snared by Tesla.
Qualcomm started small in automotive with modem chips back in 2002 and grew that business to the point it now claims to have 250 million vehicles fitted with its modems, expanding to 400 million using its wi-fi and Bluetooth kits.
"That product line allowed us to be able to build relationships globally," said Nakul Duggal, head of Qualcomm's automotive division.
Qualcomm's ability to connect to the car is hugely important for the next step, giving the car's maker access throughout its life in order to upgrade the software, extract data and give the driver smartphone levels of information and entertainment.
"The relationship [now] between the owner of the car is with the dealership," Amon said. "But now, when you think about all the computation of power and the connectivity of the cloud, for the first time the car companies have an opportunity to have a direct relationship with the car owner in real time." 
The total automotive connectivity pie will be worth $16bn (£14.9bn) annually by 2030, Qualcomm reckons, but that's eclipsed by the $25bn (£23.3bn) that it believes this 'digital cockpit' arena could be worth.
Dwarfing them both, however, is semi-automated and automated driving, which Qualcomm reckons will reach $59bn (£54.9bn) in value by the same date.
All this is being enabled by Qualcomm's ever-smarter silicon chip, or rather the 'system on chip' (SoC) that brings intelligence to computational power of the chip in a way the car makers are very happy with. Why? For one thing, it's a complete package in a way that rivals aren't matching.
"They have the software and chip end-to-end," said Louis Miscioscia, senior investment analyst at Daiwa Capital Markets America. "Nvidia gave up on digital cockpit a little while ago to focus on Level 4/5 [automated driving], which didn't really happen."
Qualcomm's background in smartphones has resulted in a tight focus on high-performance, low-power systems that car makers prize as they work to make electric cars smarter without eating into precious range. "The performance per watt is a non-negotiable requirement," Amon said. 
Oblique references were made at the conference about the high energy demands of the chips made by Nvidia, which is better known for powering less power-observant digital activities such as gaming and crytrocurrency mining.
The other benefit to using Qualcomm as far as the car companies are concerned is that the Snapdragon platform can incorporate software innovations from their side as well as other suppliers. The company speaks of 'containers' within its system, one for, say, Google's Android Automotive, another for the Blackberry QNX operating system (Blackberry is another rival, but its software stack is already used by many car makers). Qualcomm's Hypervisor software ensures they can all talk to each other.
The company says it will be "one of the leaders" in its field, but that estimated $9bn revenue in 2030 is less than 10% of what it reckons the market it operates in it could be worth.
The question mark remains over the ADAS side, however. That's what will really drive Qualcomm's growth and also push automotive above the smartphone side of the business in terms of profit margins.
"For the total chip business, we target 30% by 2026, and we say this will be accretive to that, so higher," Palkhiwala said.
These are profit margins that traditional automotive suppliers can only goggle at.
The digital cockpit revenue is coming on stream now as it starts rolling out in new product, including the Cadillac Lyriq electric SUV that has just gone on sale and continuing with a new Mercedes that will go on sale next year.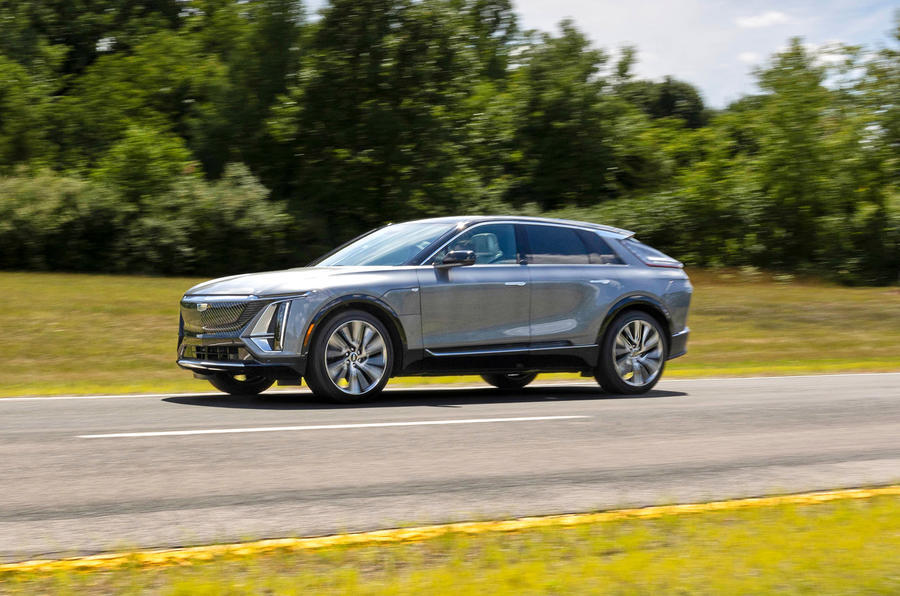 Revenue from the Snapdragon Ride ADAS platform, meanwhile, will "start ramping up a little bit in 2025 but really in 2026", Palkhiwala said.
Qualcomm wouldn't be drawn on whether that was tied to vehicles on BMW's Neue Klasse EV platform, which will start being launched in 2025 and will incorporate Level 3 hands-free driving capability powered by Snapdragon Ride. BMW was clearly a big win, however, and utilises the Arriver automated driving stack, sensor perception and self-drive intelligence that Qualcomm bought earlier this year from Sweden's Veoneer.
This is the unknown, however. Investors quizzed the executive team on how much that revenue prediction for higher levels autonomy take-up was dependent on legislation allowing it.
"ADAS in 2026 is hard. When it's so far into the future and we live in dog years, we need things a little bit closer in," Miscioscia said, referencing the speed in which the industry changes.
Just how fast is seen with the BMW contract, which switches the company from using Mobileye to power its autonomous systems (for the BMW iX electric SUV and new BMW 7 Series) to Qualcomm.
Qualcomm has benefited from that switch, but when the stakes are so high in the digital and electric revolution, it shows how quickly car companies will jump ship for what it sees as a better solution in the race to go digital.
Qualcomm: What's coming when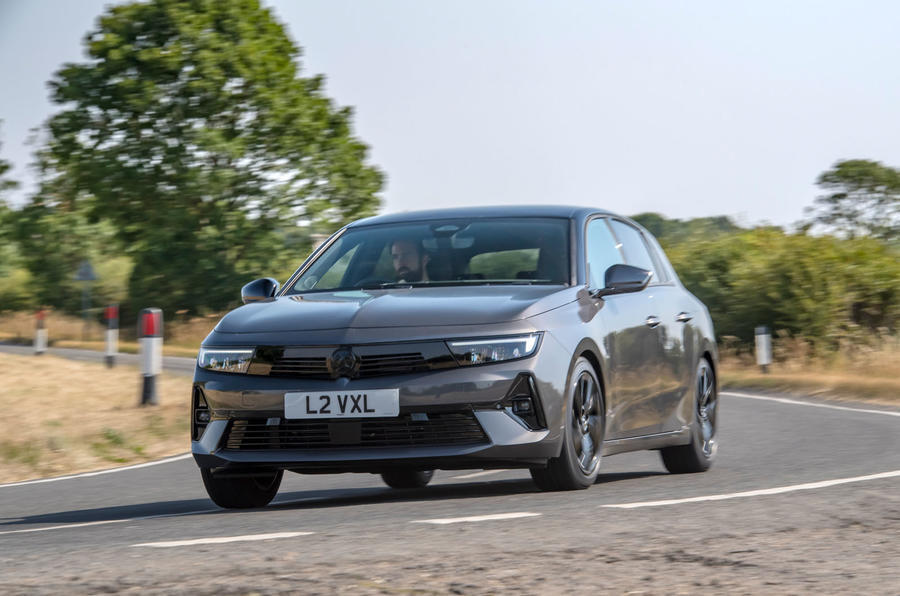 2022 Peugeot 308 and Vauxhall Astra run on Digital Chassis to power new infotainment systems.
2023 Unnamed new Mercedes-Benz car running on Digital Cockpit.
2023 Polestar 3 and Volvo EX90 will run on Digital Cockpit, paired with Google's Android Automotive.
2024 Qualcomm Digital Chassis and 5G employed across all 14 Stellantis brands, powering the STLA Brain and STLA Smartcockpit, starting in Maserati.
2025 BMW's Neue Klasse electric cars will use Snapdragon Ride automated driving digital platform.
2026 Renault will switch to Snapdragon Digital Chassis for its models.
https://www.autocar.co.uk/car-news/busin...m-supplier