01-29-2023, 07:22 AM
Salvage industry's future uncertain as new car shortage bites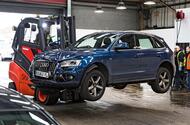 Covid lockdowns meant fewer cars were being crashed – further depleting the stock of scrap
Rising used car prices prevent cars from going to scrappers, increasing costs
Rising used car prices are pushing those that would have previously been written off or scrapped back onto the roads, with many vehicles being repaired by insurers rather than crushed – and this has left the salvage sector searching for aid.
As a direct result of reduced new car supply and sluggish registrations, bangers that would normally be destined for the crusher are now worth more than scrappers had previously been willing to pay, meaning many cars are getting a second chance.
Covid has also contributed to the shortage of scrap cars: fewer cars being driven during the lockdowns meant fewer were crashed and scrapped. And the consequences of the pandemic linger on, with far fewer vehicles being written off today than were written off before the virus struck.
As a result, the demand for the recyclable parts and precious metals they contain has bumped prices of those cars fit only for the crusher from around £50 three years ago to about £350 today – but this is still seemingly not enough to tempt insurers and owners to write off their damaged cars.
In the UK, there are around 2000 officially licensed End of Life Authorised Treatment Facilities (ATFs) – government-certified scrap merchants that can issue Certificates of Destruction as they meet current environmental standards. Some reclaim vehicle parts for resale, while others separate out the various metals for recycling.
Both face competition from what the Vehicle Recyclers' Association (VRA), the body representing ATFs, estimates to be at least 3000 illegal car-breaking operations that, by ignoring the regulations, can undercut them.
Of the approximately 1.75 million cars scrapped each year in the UK, around 500,000 bypass legal processing and disposal this way.
That these operators exist has partly been blamed on cutbacks in government and council enforcement.
"Since 2008, enforcement has deteriorated and is virtually non-existent," said Chas Ambrose, association secretary of the VRA. "A lot of legitimate businesses are letting their licences go and crossing the line. Enforcement departments have never recovered from austerity."
Faced with higher prices for scrap vehicles, a vital revenue stream for ATFs is the sale of salvaged parts to trade and retail customers. However, even here they are facing challenges, not least in the way some car makers restrict access to vital parts' identification data, despite the Motor Vehicle Block Exemption, an EU law retained by the UK post-Brexit, imposed to remove these barriers.
UK AFCAR, an organisation comprising motor trade associations, breakdown assistance firms and car retailers, as well as representatives of the SMMT, is among those reviewing the current law ahead of its revision this year.
It claimed that car makers and their dealers are "stifling" competition by restricting access to tier-one parts suppliers as well as to vital technical information. At the same time, it said, car makers are taking increasing numbers of spare parts out of what it calls the "competitive arena" and classifying them as "captive parts" available only from them.
In addition, it said, car makers are designing systems to exclude independent repairers in order to "gain monopoly powers over key areas, including ADAS [active safety] and EV systems".
The consequences of these actions are being felt by ATFs, according to Ambrose.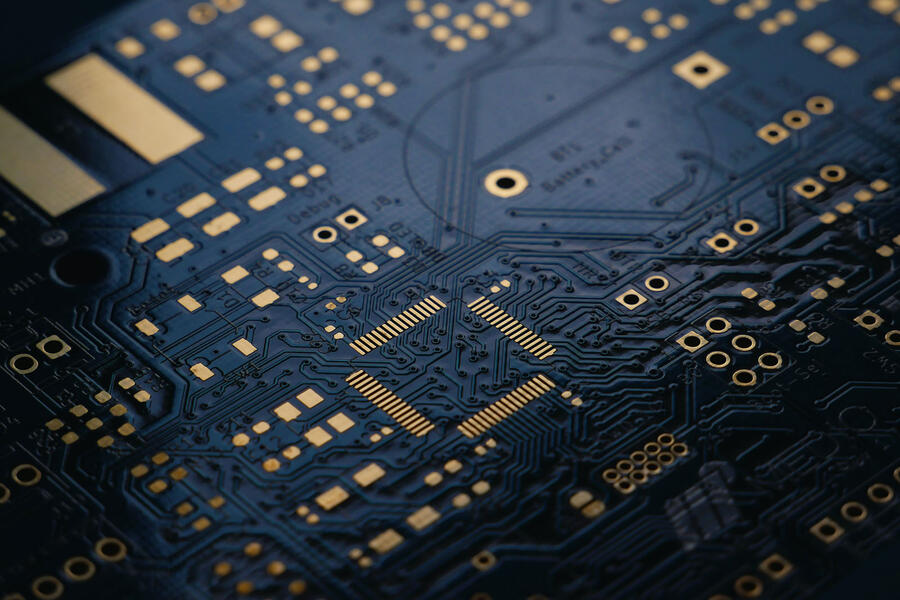 He said: "Block exemption hasn't worked. For example, manufacturers put microchips in parts that make reselling a component that has been salvaged from a vehicle extremely difficult without the necessary technical information, which manufacturers control."
Another problem ATFs face, said Ambrose, is accessing detailed parts data, without which they can't accurately identify salvaged parts for resale.
"Some manufacturers won't release the data, meaning the recycled part is almost impossible to sell," he said. "They try to suppress sales of second-hand parts this way, because they're a major threat to them. It's frustrating, because the demand for cheaper parts has increased hugely in the past three years."
Responding to these claims, SMMT boss Mike Hawes said: "Competition benefits the industry and the consumer, which is why the SMMT and our broad membership are working closely with government and the Competition and Markets Authority to ensure future regulation reflects the complex and varied nature of the sector and addresses the rapid changes to technology and market behaviour."
Thankfully, it's not all doom and gloom for ATFs. For example, demand for metals is rising, while the value of the industry itself has increased.
"Price trends are cyclical, but at present demand is increasing," said Ambrose. "There's so much value in end-of-life vehicles now. A lot of the big recyclers have invested huge sums in computerisation, IT systems and warehousing. Despite its difficulties, the industry's value has perhaps doubled in the past five years." 
Plans for an end-of-life EV supply chain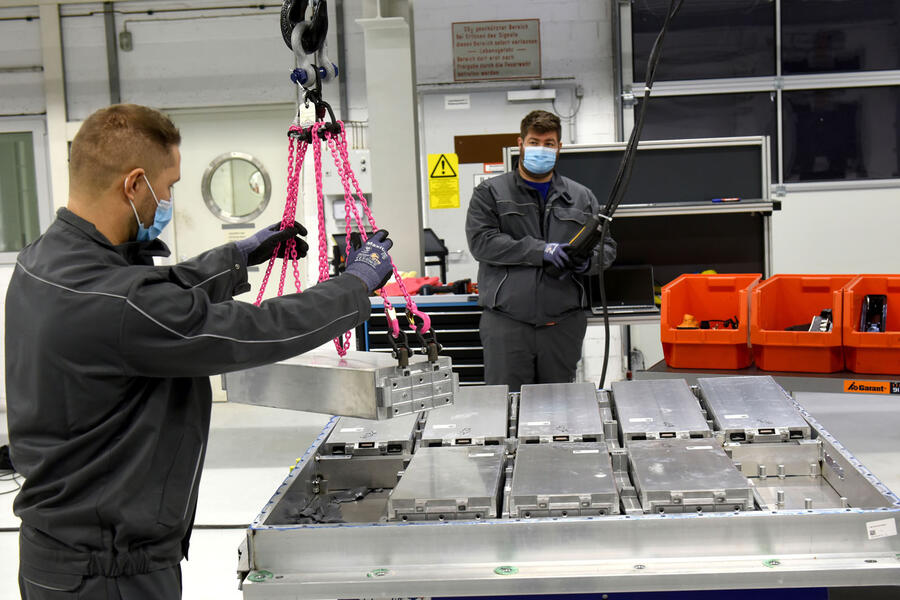 End-of-life EVs are destined to be highly sought-after by End of Life Authorised Treatment Facilities. In anticipation of the roughly two million end-of-life EVs that the industry expects to receive annually by 2045, EMR, a major recycling group, has partnered with an organisation called Recovas to develop an end-of-life-EV supply chain for the industry.
Roger Morton, managing director of technology and innovation at EMR, said: "Our aim is to create a circular supply chain for batteries and, in the process, reduce the cost for end-of-life disposal for the vehicle manufacturer or last owner of the car to zero.
"By working in partnership with the Recovas consortium, EV manufacturers will develop simple design changes that greatly improve the potential to remanufacture, reuse or recycle their batteries at end of life. This will help to transform the economics of the EV market."
Circular economy to promote recycling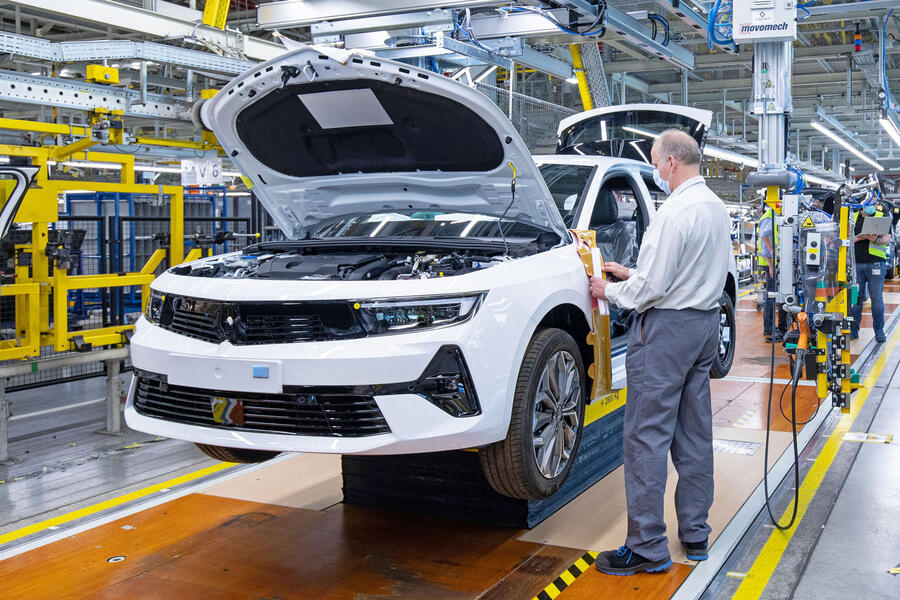 Fresh demand for the services of End of Life Authorised Treatment Facilities is expected to come from an unlikely quarter in the shape of Stellantis. The car-making giant has announced plans to extend the life of its ICE cars by refurbishing them using parts recovered from end-of-life vehicles.
https://www.autocar.co.uk/car-news/busin...tage-bites