11-17-2021, 08:11 AM
Starting from the bottom: an introduction to hillclimbing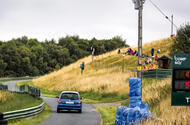 Hillclimbing probably won't provide a route to Formula 1 stardom, but entry-level motorsport doesn't get much more accessible than this
It will never be as popular as Formula 1, but the humble world of hillclimbing is home to some of the most – and, to be fair, least – powerful cars in the world and some of the closest competition.
There aren't many other echelons of motorsport where you can walk around the same paddock to find an OMS 28 and a Citroën 2CV, and this is one of the fundamental allures of hillclimbing for many. The breadth and depth of cars in any one event is impressive, and for enthusiasts, it's often a joyous combination of bangers and flash.
The essentials of hillclimbing are as simple as they come: to drive your car from the bottom of a hill to the top of it as quickly as possible. No wonder it's one of the oldest forms of motorsport. 
There are just under 30 hillclimb venues in the UK, mostly privately owned venues, with Harewood in Yorkshire being the longest, at 0.86 miles. The most powerful cars can complete most hills in well under a minute.
The hillclimb season across Britain runs from late spring to the end of summer, in theory capitalising on the best of the weather, but usually a round or two is spent huddling under an umbrella questioning your life choices. Hey, we did say the season took place in the British summer.
Hillclimbing is like endurance racing, having multiple classes, but with less in the way of sleep deprivation and only one car on the track at a time – such is the nature of a 'time trial'-style event. The classes are there to separate the different types of cars into fairer groups of competition. This is usually done based on engine size and modifications within each type of car; for example, a road-going 1.8-litre car will be in a separate class to a 1.1-litre equivalent.
All areas are accessible in the paddock. There's no VIP section, and any fettling is done outdoors, under the glances of those walking past as they scramble to take a look at the modified engine bays and toy mascots hanging from the interior. Tyres are scrubbed of marbles and tents and small trailers play host to drivers seeking cover from the rain or a rest between runs.
This embodies one of the best things about grassroots motorsport: the openness and the lack of barriers, both literally and figuratively, between spectators and competitors. It's not expensive to get in as a spectator, and the drivers are often more than happy to talk about their vehicle or let children sit in the driver's seat.
This approachability is what brings in new fans and potential new competitors. Some who perhaps don't have an encyclopaedic knowledge of how an engine works or are barely able to pick apart a Twingo from a Clio from afar but know that they like four-wheeled (or two-wheeled) competition. There's something encouraging about watching a regular road-going Seat Leon being driven at its limit up a hill as you think, 'Hey, maybe I could do this'. And, speaking from personal experience, if you want to take up the sport and ask questions, competitors are willing to share their time and tips.
It is, after all, a largely amateur sport nowadays. Although famous names have used hillclimb and speed events as the springboard to stardom in the past, it's much more common to have Steve from the local garage competing for the class win than it is the next Andy Priaulx. That's not to say that winning a hillclimb championship holds any less prestige, but with such vast competition to become a professional racing driver, many now find their way onto the grid in a different way.
How to get started
Fancy yourself the next Wallace Menzies (he's the reigning British champion – think the hillclimb equivalent of Sir Lewis Hamilton)? It's relatively easy to get started. First, you need to get an RS Inter-Club Competition Licence. Unlike some licences, you don't need to take a test for this: simply pay online or send off for one in the post.
You will also need to become a member of a hillclimb club: there are many of these across the UK, and they will often organise club social nights as well as competitions. You will also need to get some kit to wear, although if you're starting at the lower levels, this is fairly simple: key area helmet, fire-resistant overalls and gloves that all meet the current MSUK requirements.
How complicated a car is to prepare depends on the class you're entering. A class that runs for road-legal cars will be simpler, obviously, and there will be less room to tinker with things. The key is making sure that the car is in good conditions (and if it's a road-going class, you will need an up-to-date MOT and insurance). You will need to make some necessary additions to the car, including race numbers (which you will have to remove or strike out when you take the car back on the public road), a timing strut and a sticker on the ignition to indicate which way cuts the engine. Each class and championship will have its own set of safety and tyre regulations that you will need to check – but championship officials are usually more than happy to help.
What happens on an event
The paddock environment can be likened to that of a car meet, but with a competitive edge. It's relaxed and full of fellow enthusiasts, and the friendly atmosphere will soon put you at ease – at least until the competitive instincts kick in. Still, even if you do put a wheel on the grass, you won't be judged for your mishandling of the throttle.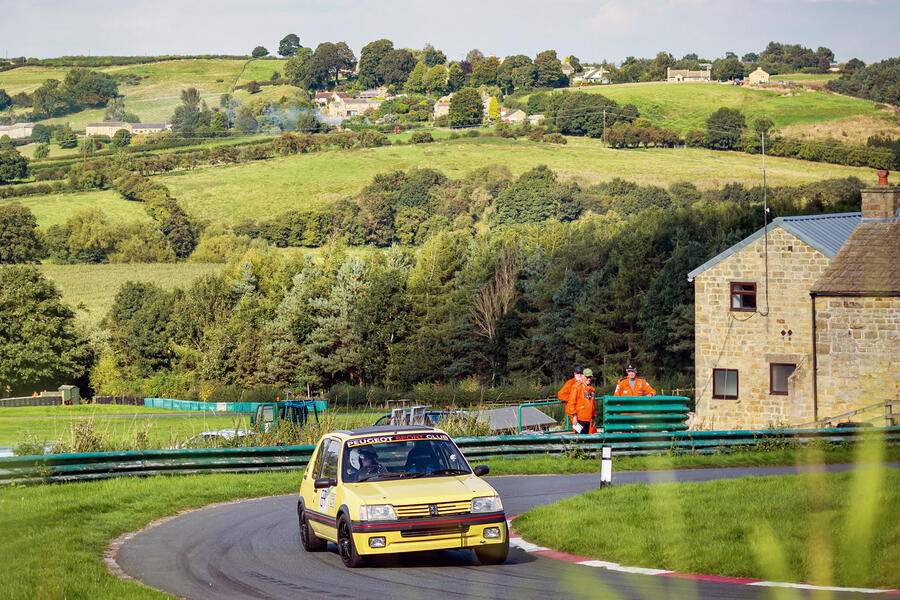 When you arrive at an event, you will be allocated a space for your car and your 'helper's' vehicle (which belongs to someone you designate and who will usually arrive late and forget the tools...). Before any racing begins, there will be a driver's briefing, and the scrutineers will check over your equipment to make sure it meets the regulations. The scrutineers also have a knack of appearing later in the day to inspect your vehicle and make sure everything is still above board.
Once you've been signed off to compete, it's time to prepare the car before the practice runs. If you're in a road-going car, this prep might simply involve changing your wheels from the ones on which you drove to the event to something more lightweight and with a softer-compound and slicker tyre and making sure your GoPro is securely attached.
Taking to the hill
Drivers are called in batches, organised by your class and whether you're in a shared car. Finding a partner for an event is a great way of reducing the overall cost, but make sure you agree on who is responsible for repair bills if one of you blows the gearbox. Once your batch is called, you make your way to the bottom of the hill to begin your run, trying to look as cool as possible.
As you sit waiting your turn to be called forward, your stomach might be in knots at the task at hand or you might feel a sense of clarity that you're free to focus purely on driving for the next minute or so. When the start-line marshal calls you forward, try your best not to run over their feet as you line up and then wait patiently for the green light.
At Harewood Hillclimb in Yorkshire, where I spend much of my time competing, the stopwatch doesn't actually begin until the car starts to move, rather than when the green light appears. That means you can technically take as long as possible to prepare once the light goes green – but as soon as you inch forward, you will break the timing beam and the clock starts.
If you're one of those lucky people who doesn't sweat through their gloves, you might feel like you've barely turned a corner before seeing the thumbs-up at the top of the hill from the finish-line marshal 60 or so seconds later.
Depending on the number of cars entered (and how many red flags there are), you will generally get a few practice and timed runs, so you can hone your lines and cornering speeds as you go. The best trick is to make sure you put a solid time on the board before you really push the limits. But you will find every driver will have a different way of tackling the same course: a driver in a four- wheel-drive Subaru Impreza will have to brake at different points and apply differing levels of lock than one in an MG Midget. You will also have to learn where you can push and when to back off. The limit is there to be reached, so be prepared for a couple of brown-overalls moments while you find it. But so long as you don't go too far wrong, that's all part of the fun.
Once you've made it back to your paddock spot, you might find your heart rate is still high and that you've sweated more than Juan Pablo Montoya trying to squeeze back into a Formula 1 cockpit. Driving on the limit is a tad more exhilarating than driving on public roads. And at the end of the day, it is a competition. You might be alone on the hill, but you're still trying to get the best out of yourself and your vehicle – and that can be rather intoxicating.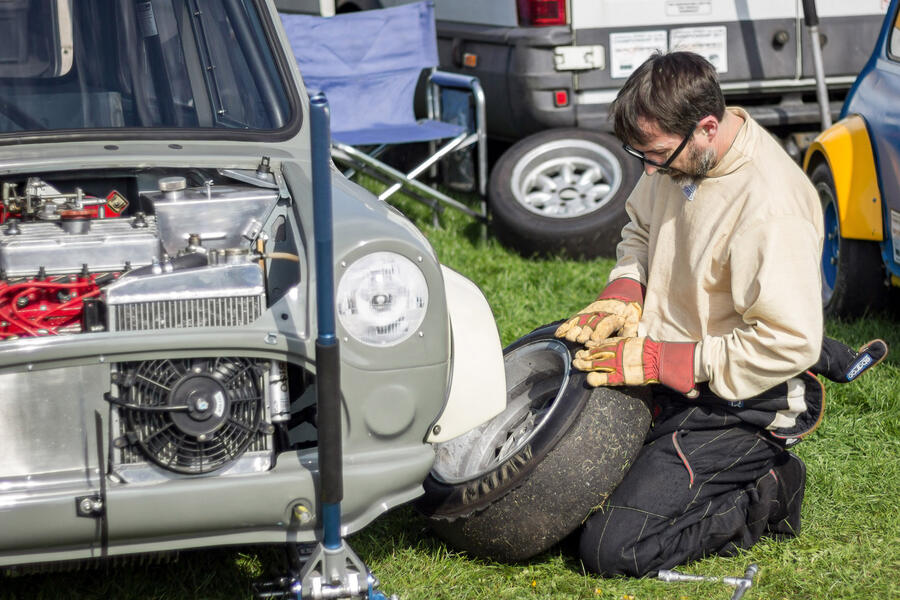 In between runs, you will have the chance to chat to the other competitors (you might just sneak some useful cornering tips out of them if you ask the right questions), or you might get a telling off from the clerk of the course for being a bit liberal with the floppy course markers. If you suffer a mechanical issue that you can't solve by yourself, you will likely find a helpful soul in the paddock who can donate enough cable-ties or tape to at least bodge a solution together.
Yes, you might want to beat the driver in the next spot, but it's not really that sort of sport. Because it is in effect just you against the course, there's more camaraderie than in circuit racing and everyone is really there to challenge themselves and enjoy it. It isn't a sport you compete in for the prize money; it's something you wake up for at an ungodly hour to spend time doing what you take pleasure in.
And what a pleasure it is. Once you start searching for marginal gains – whether it be reducing weight or fine-tuning your racing line, you will most likely find that you're desperate to come back and better your times.
Q&A: Adam Riley
Adam Riley won this year's one-venue Harewood Hillclimb Championship in his Honda S2000.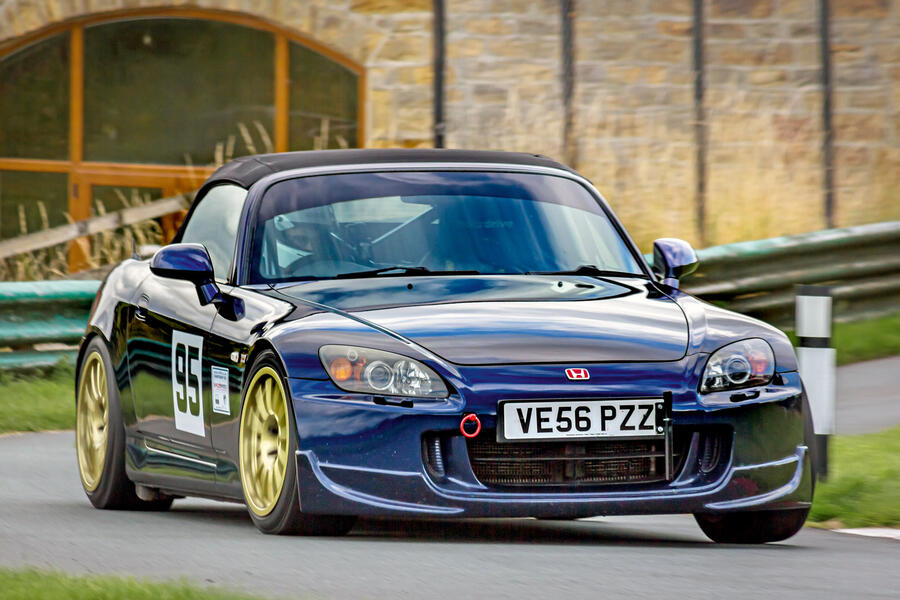 How long have you been hillclimbing? 
"I started hillclimbing in 2018, when I did a full season in my Mazda MX-5. I did a few events in 2019 before doing the full 2021 season in my Honda S2000. My dad and my brother had been competing for years, so I knew I would have a go sooner or later."
What drew you to the S2000?
"I bought it to use as a road car but soon saw its potential. It's a lively chassis with a brilliant engine as standard and, being a 2.0-litre, it works very well with the class system for hillclimbing. At Harewood, it allows me to run in Class 1B, which is for road cars between 1400cc and 2000cc. It also has great availability for aftermarket parts."
Did you think you could win the title?
"This year, the championship was always my goal. I had done two events at the end of 2019 in the S2000, when it was nearly standard. It showed that the car had potential to be very competitive in the class. I knew that with some work to the car and more seat time, I could be near the front."
What modifications have you made to your car?
"The car is lightly modified. The engine is standard, other than an induction kit and exhaust, and it has lower and stiffer suspension and sticky tyres. The change that transformed the car was a proper limited-slip differential and a much shorter final drive. Other than that it's just safety [seats, harnesses, roll cage], which are optional for the class I run in. The biggest improvements came from working on myself; Harewood is a very technical hill that takes a lot of learning. I'm very analytical of my driving and usually go to an event with one or two corners to work on. Without changing the car, I improved by 1.6sec throughout this year."
What advice can you give to anyone wanting to start hillclimbing?
"The most important thing is to have a go. I wish I had started sooner. You can do it on any budget and at a pace that suits you. You can always finish a weekend with a result, even if it's beating a personal best or getting a corner you've struggled with right for the first time. Most importantly, brake later and brake less."
Rebecca Bland
https://www.autocar.co.uk/car-news/motor...llclimbing